Top Safety Tips for Doing a Pedicure at Home
Pros and cons of salon vs. home pedicures, plus DIY tips for a perfect pedi!
Posted on February 7, 2020
Written by: 100% PURE ®
Do you know what's cool about the winter season beside cocoa and camel coats? Giving your bank account a break from the $50 per month salon pedicure. But cost to the wind, when a strappy heel night sneaks up, there's nothing like a relaxing spa pedicure to get your toes in shape – or so we think!
Before you soak in a salon foot bath, you may want to reconsider taking that first toe-dip. With the potential health risks of salon pedis, you could end up pedi-cursed instead of a pedicured. We're diving into the risks and benefits of salon and home pedicures, and what tools you'll need for a salon-worthy DIY pedi!
The Pros and Cons of a Salon Pedicure
The pampering spa experience alone makes it hard to kick a salon pedicure to the curb. Many of these places pull out all the stops – from free beverages and back massages – to keep you in that chair and coming back for more. Here are some other salon perks:
Salon pedicures can: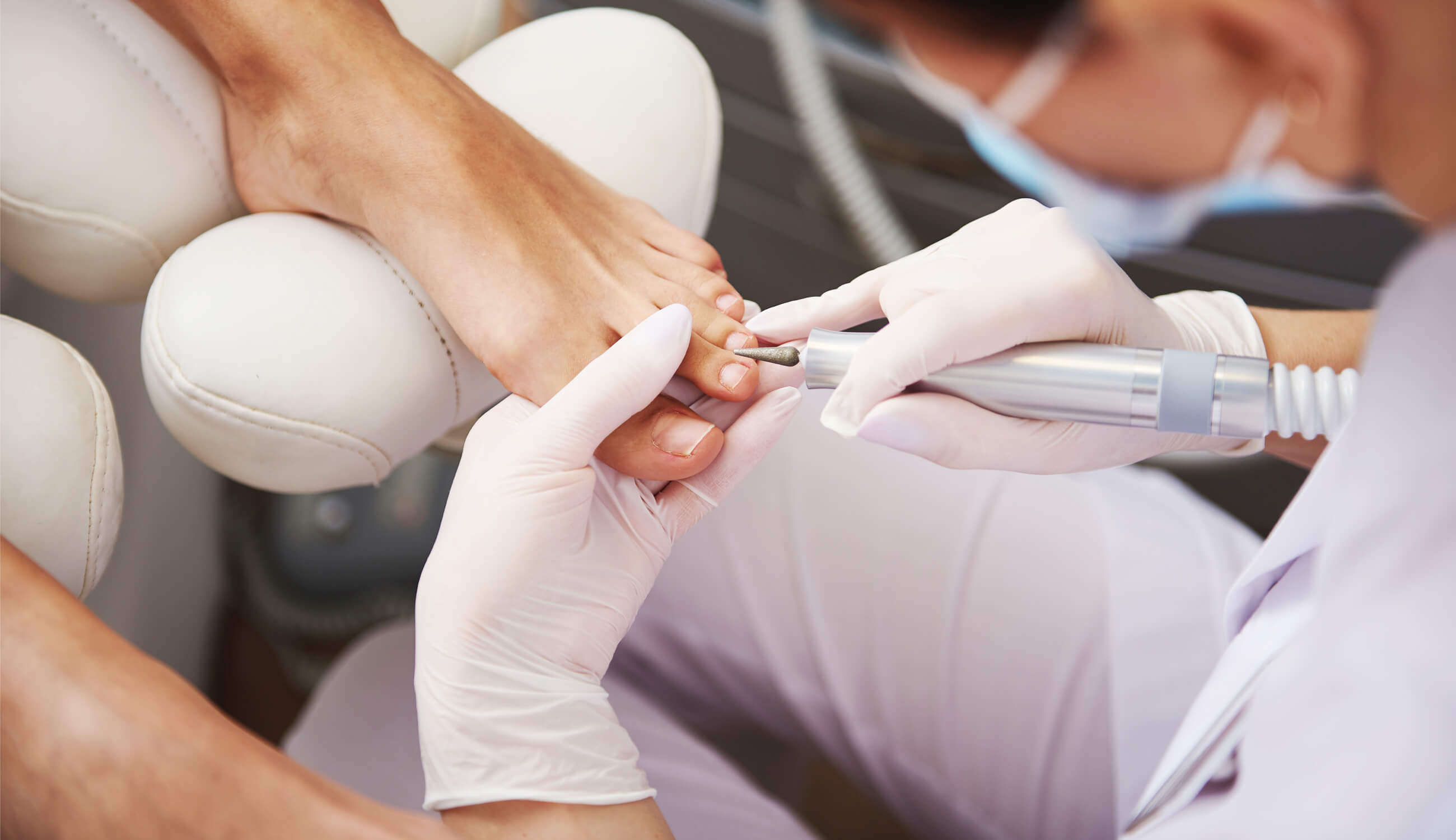 Cons of salon pedicures:
How do you know your salon is really sterile? The truth is we don't. The possible health risks related to salon pedicures are enough for some to throw in the hot towels. Within those bubbly bath waters and the technicians' tool bins lie hidden dangers for your feet and beyond.
The Pros and Cons of a Home Pedicure
Ah, home sweet home – within your own walls comes peace and privacy for a relaxing pedicure at home. You won't be bombarded with the Dolby surround sound of your neighboring spa-goer's phone conversation, or worry how others may judge the mosaic of chipped polish left on your toes. Here are more benefits of a home pedi!
Pros of home pedicures: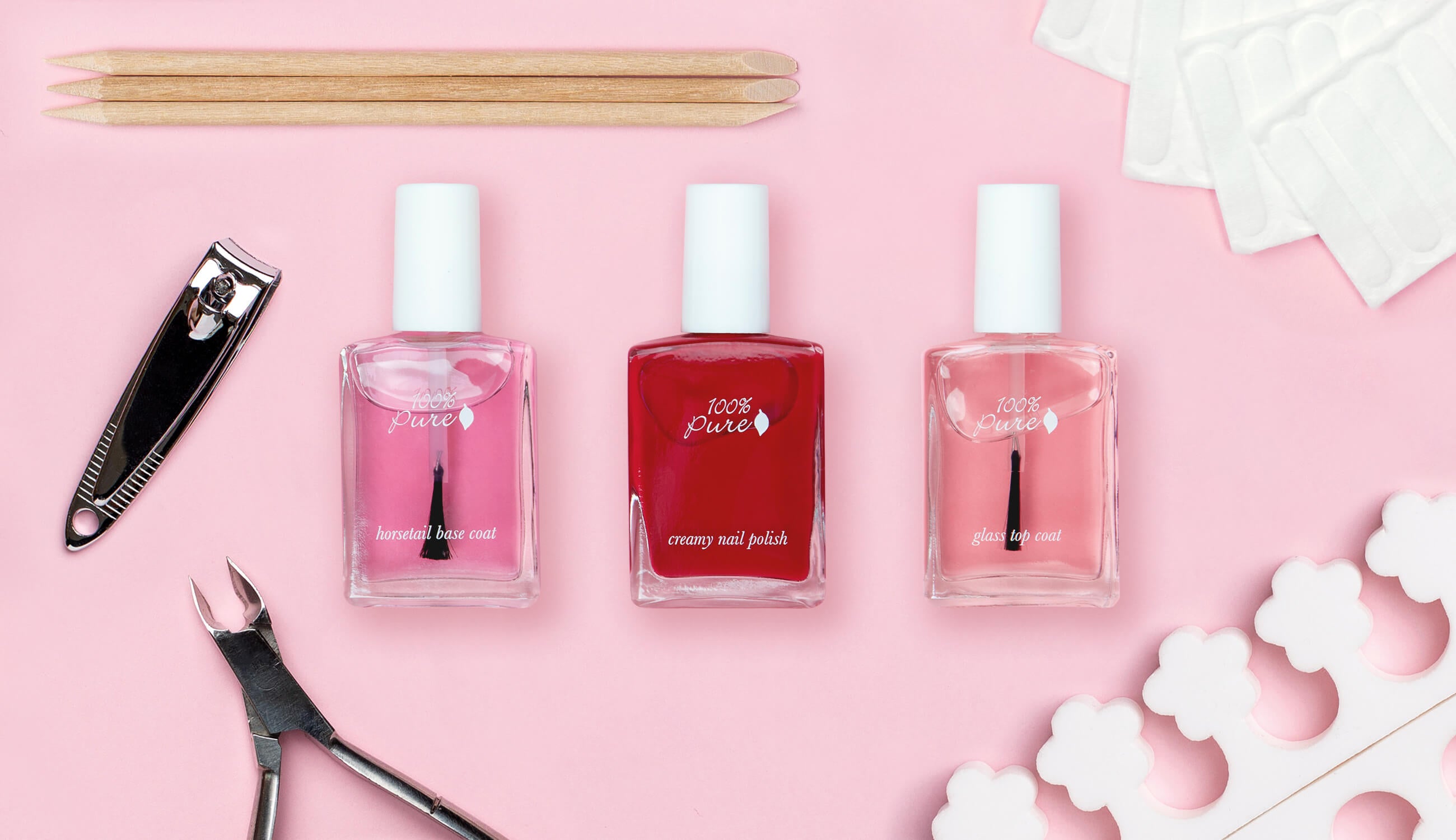 Cons of home pedicures:
We don't like having the other shoe drop, but there are some disadvantages of a home pedicure. Some like doing pedi's in the company of others at salons. It can be hard to time a speaker call your BFF during your home toe session. Check out some disadvantages of a home pedi:
What You'll Need for a DIY Home Pedicure
From a risk-benefit ratio, we think the potential health risks of a salon pedicure outweigh the benefits of one. Now that the shoe's back on the other foot, doing a home pedicure is easier and just as salon-worthy than you think. Here's your starter kit for a clean, effective pedicure at home!
Now that you're armed with your pedi starter kit and plenty of reasons to perform a home pedicure, you're on your way to a perfect at-home spa experience and terrific tootsies! Looking for the best DIY mani and pedi? We've got you covered!
We carefully hand-select products based on strict purity standards, and only recommend products we feel meet this criteria. 100% PURE™ may earn a small commission for products purchased through affiliate links.
The information in this article is for educational use, and not intended to substitute professional medical advice, diagnosis, or treatment and should not be used as such.
Sign up to our email newsletter for more blog updates and exclusive discounts.
< Older Post | Newer Post >