3 Top Coat Products to Avoid on Your Nails
Naming the top offending chemicals in conventional top coat nail polish
Posted on July 11, 2019
Written by: 100% PURE®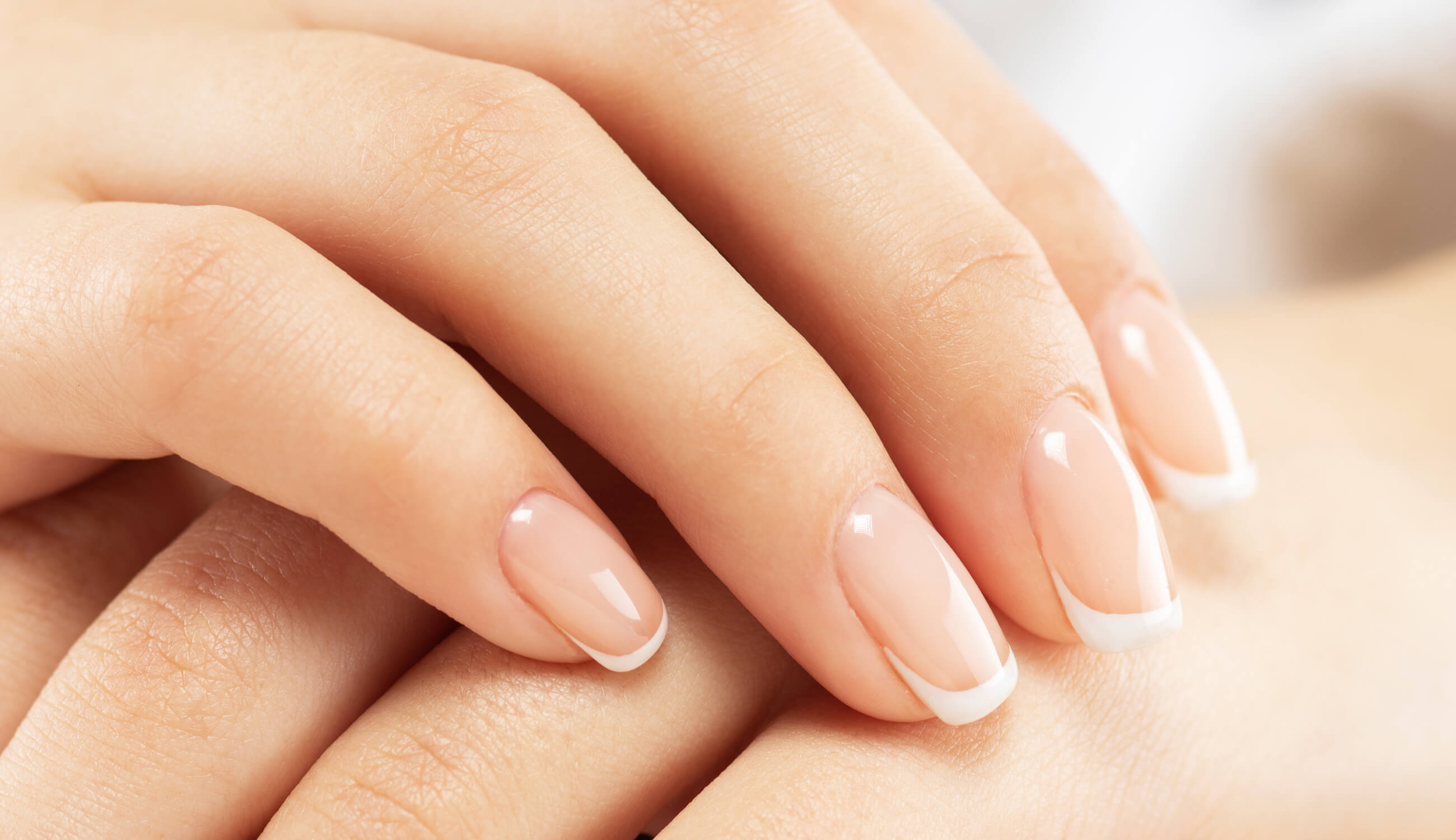 We don't know who needs to hear this right now, but: your top coat is damaging your nails. We spend all this time and money on manicures – or manicuring them ourselves – but what's the effect on our nails? You might actually be exposing your precious nail beds to damage, rather than treating yourself to a harmless manicure.
It isn't that all of our nail products are doing us wrong, but there are a few particular ingredients that bring harm instead of good. Natural beauty products are super hard to find when it comes to nail maintenance, it's true. But we're here for you this summer, with a full range of colors and top coat products for strong, gorgeous nails.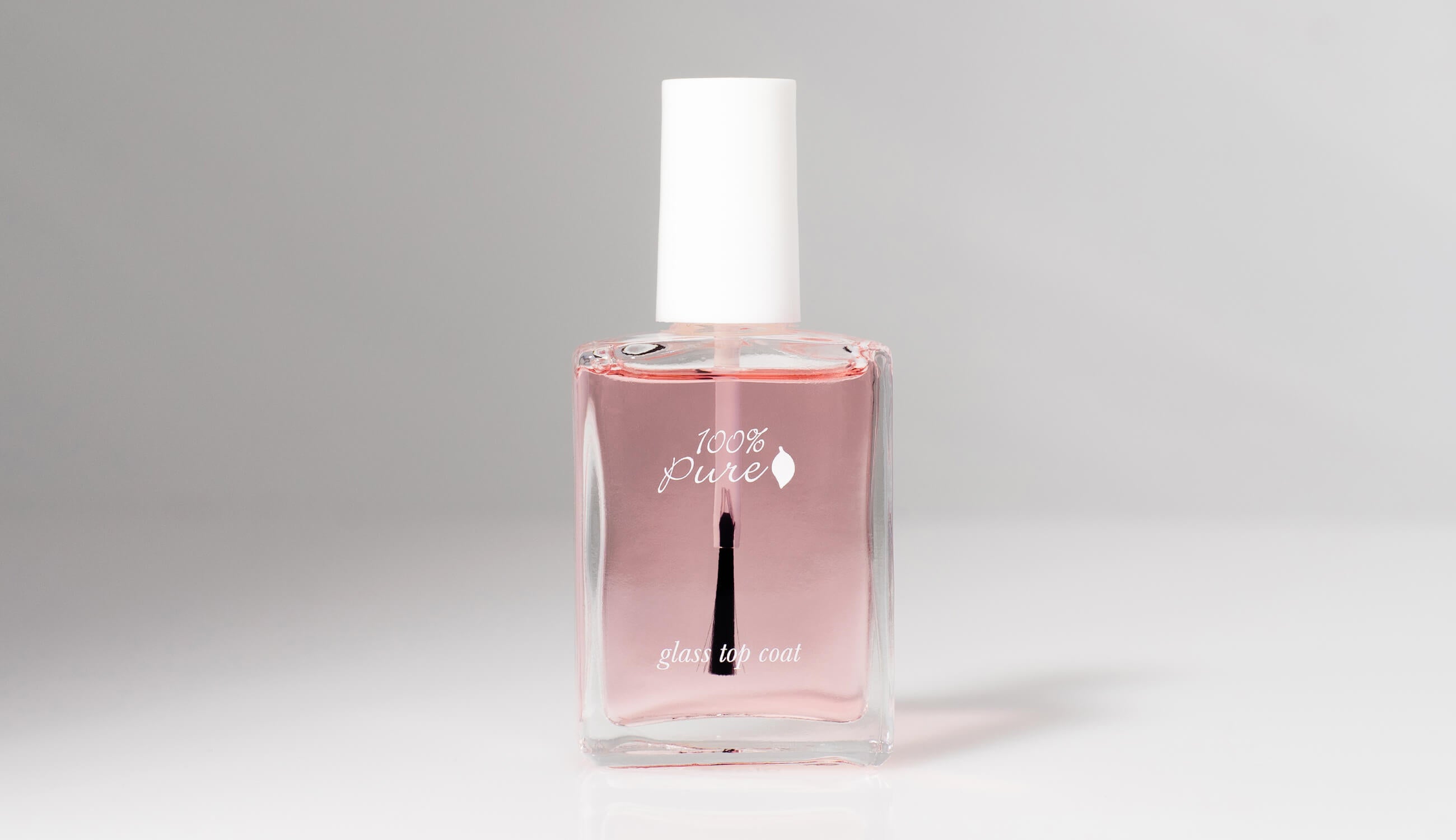 Top Coat Vs. Clear Gloss
The Glass Top Coat by 100% PURE is one of the safest top coat product alternatives on the nail care market. First, heads up to all of our vegan friends out there – this polish was made with you in mind, as it is completely vegan and cruelty-free.
Fact time: did you know that clear polish and top coat are actually *not* the same thing? Many of us use these phrases interchangeably, but the purpose of these products is quite different.
Clear polish is like a glaze: it functions exactly the same as nail polish and doesn't actually protect your nails from anything.

Top coat creates a more protective layer: it dries harder than standard nail polish and is less prone to chipping, making it better at maintaining shine and color.
Our Glass Top Coat is a 10-free formula, made without the top 10 most toxic nail polish chemicals. If you're looking for a shine to stand up to your summer festivities, this is the one for you. This top coat can make your nails stronger, seal in your polish color for a smoother application, and help maintain that color richness we want in our at-home manicure.
3 Top Coat Ingredients to Avoid
You want the tea on the ingredients to avoid in top coat nail polish? Below we'll explain what to look for, just how toxic some of these ingredients are, and why they're used in polish (but shouldn't be).
Nail No-No #1: Dibutyl Phthalate
Otherwise known as DBP, this ingredient is ranked at a terrifying 10 on by EWG, and is no good for our nails – or our health. The primary concern is for its ability to interfere with developmental and reproductive health.
After application via nail polish, this ingredient is absorbed into our nails and cuticles. It can cause issues especially with fertility, the liver, but most importantly expecting mothers and their babies. This ingredient is usually included in formulas for that no-chip finish, but we would rather avoid this ingredient altogether; the risks aren't worth it.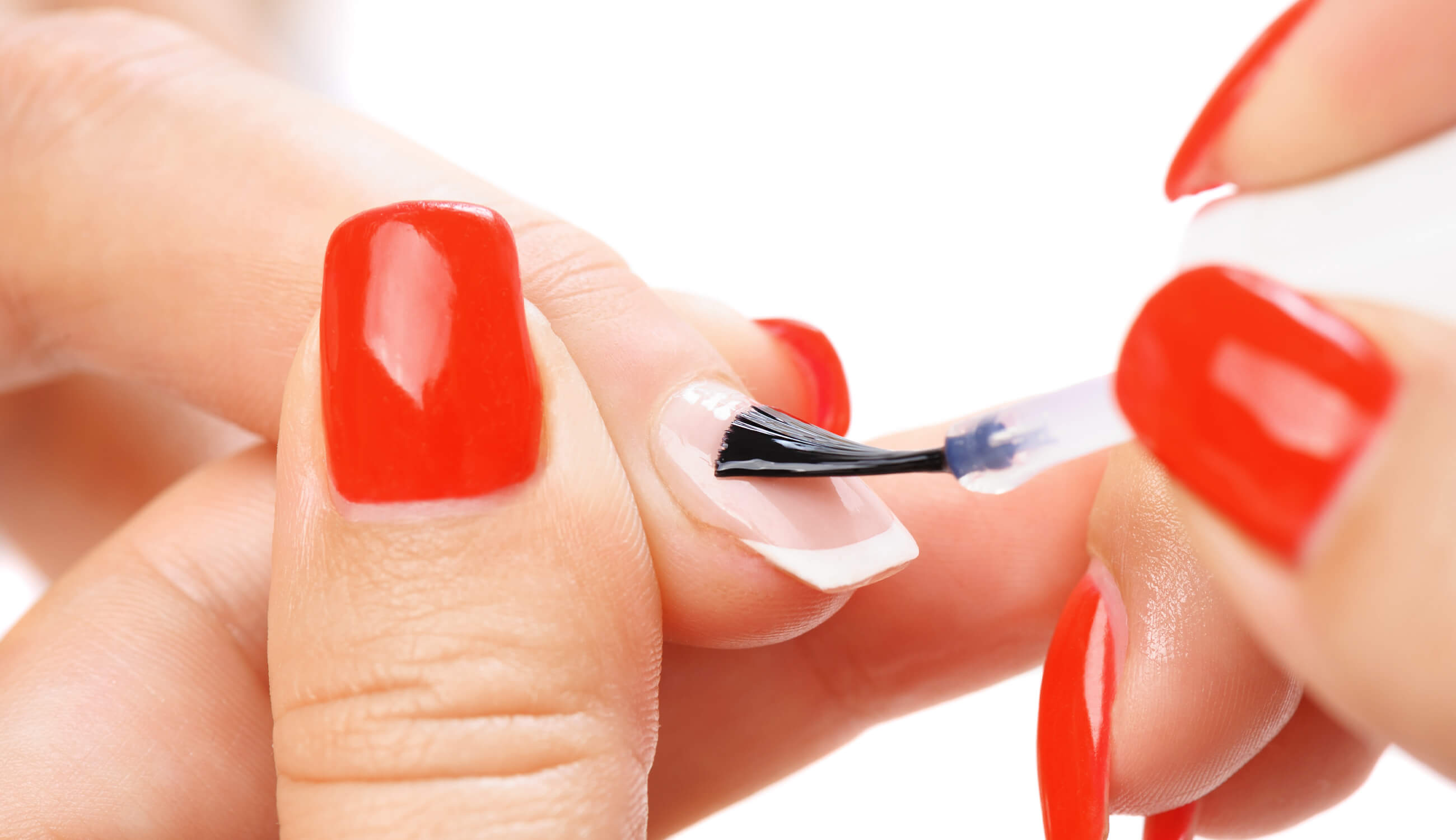 Nail No-No #2: Formaldehyde
This is a big one, and probably a long science-y word that you've heard before. One thing to note is that formaldehyde is already present in our environment, and is naturally produced by the body in small quantities. We're commonly exposed to this chemical via car exhaust and certain product preservatives.
The issue here is that formaldehyde is a known carcinogen (you know, those things known to cause cancer), and when applied directly to the nails consistently, we are just increasing our exposure and risk. The areas most at risk are those consistently exposed via direct contact or fumes, so consider your mouth and throat at risk as well – nope, that chemical smell wafting through the nail salon isn't doing you any favors.
This ingredient in nail polish can cause instant irritation and rashes, and long-term skin conditions like eczema. The next time you select a bottle of beautiful polish at your local salon – or reach for your regular top coat product – double check the ingredients list and you're sure to find this one as a primary ingredient.
Nail No-No #3: Toluene
Almost as impactful in risk and toxicity is toluene. This chemical is right up there with DBP, and is second in line to the big bad top coat products ingredients throne. Included in nail polish formulas essentially as a leavener, behind the scenes toluene is linked to a range of unfavorable side effects. These include contact dermatitis, swelling, itching, and rashes, along with less instantaneous complaints such as shortness of breath, hearing loss, neurological damage, and developmental issues in fetuses.
Honorable Mention: Camphor
Have you ever taken off your polish or shellac, and noticed a yellowish tint to your nails? That discoloration is most likely caused by the inclusion of camphor in your nail polish formula. Something about this toxic ingredient gives polish a super shiny finish, and so it tends to be somewhat critical in the recipe.
When it comes to toxicity, camphor is certainly less risky than the previous three we mentioned, however this ingredient has more instantaneous side effects. Camphor users can suffer headaches and dizziness, and reactions as severe as rashes plus yellowing of the cuticles, skin, and nails.
Alright – our scare tactics are over, but we did it all for the sake of your health! Nail polish and common top coat ingredients contain some of the highest concentrations of toxic chemicals of any beauty product, so it's crucial to understand their risks. Opt for nail polishes free of common toxins, like our 10-Free collection. You can swap out your signature red polish, do some daily maintenance with our Horsetail Base Coat, or experiment with a bold fuschia. And don't forget to check out our 6 Manicure Do's and Don'ts, and you'll be set to go boldly into summer with a beautiful (and body-friendly) manicure!
We carefully hand-select products based on strict purity standards, and only recommend products we feel meet this criteria. 100% PURE™ may earn a small commission for products purchased through affiliate links.
The information in this article is for educational use, and not intended to substitute professional medical advice, diagnosis, or treatment and should not be used as such.
Sign up to our email newsletter for more blog updates and exclusive discounts.
< Older Post | Newer Post >