Are You Missing This Step in Your Moisturizer Routine?
The why's and how's of pairing your moisturizer with sunscreen
Posted on March 12, 2020
Written by: 100% PURE ®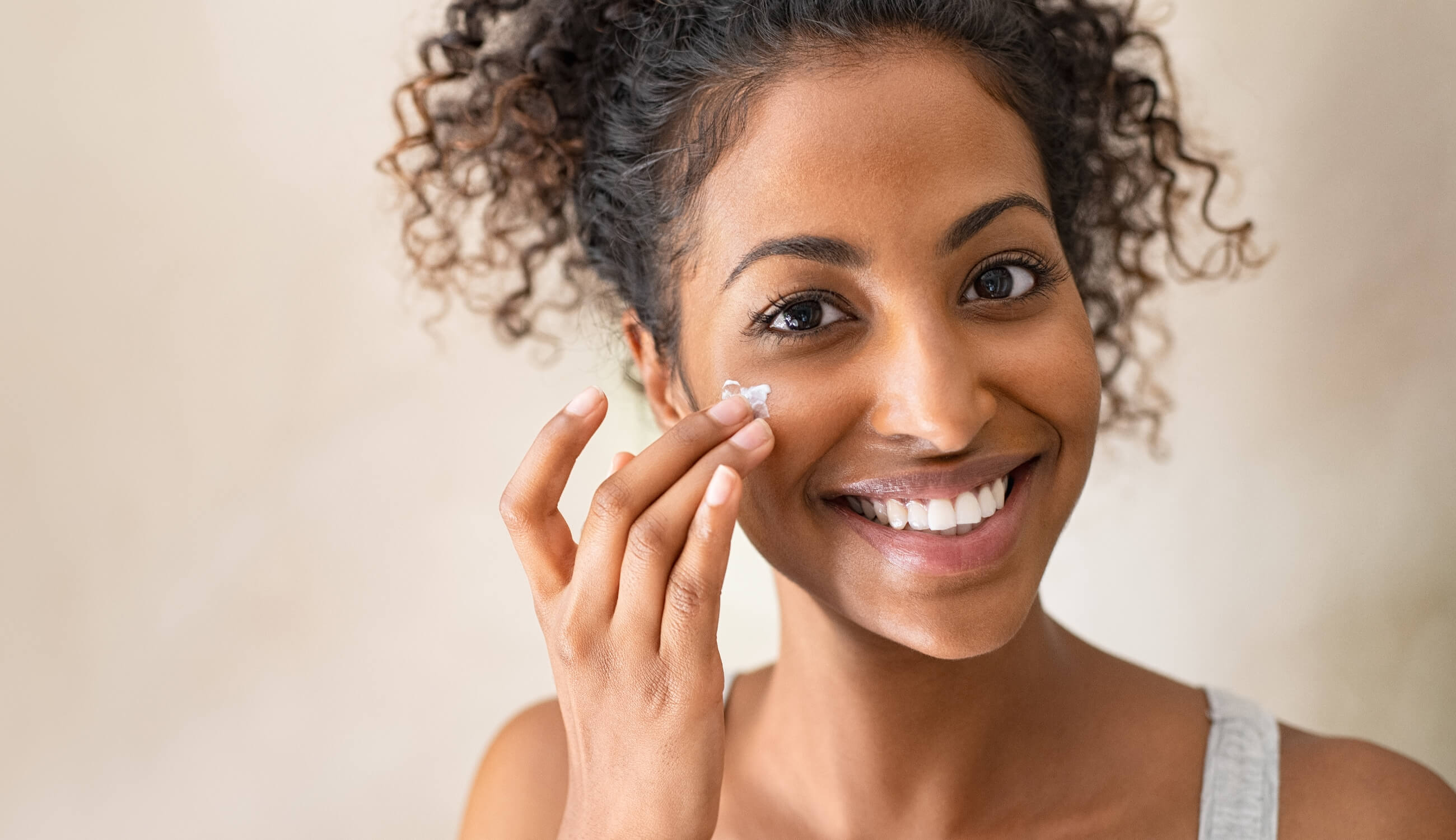 There's a bit of a quandary in the skin care realm between our skin's best protective defenders: moisturizer and SPF. There's been some head scratching over whether you need a moisturizer and an SPF, and which comes first in our skin care routine.
To add more "did the chicken or egg come first" to the dilemma, what roles do each of these skin protectors truly play? In the name of healthy skin, we've identified the best ways (and products) to properly care for and adequately protect your skin. The only thing you'll be left pondering is the chicken-egg logic – good luck with that!
Should You Be Using a Moisturizer and an SPF?
Just when you nailed the sacred order of your beauty routine, here comes an additional product trying to cramp your skin-care sequence. Before you throw in the towel at the thought of adding another product to your regimen, know that using a moisturizer and a separate SPF is easier than you think – and a cinch to incorporate with your other faves!
Both moisturizer and sunscreen have equally important, but different, duties for our skin. As the step after the application of thinner consistency products, a moisturizer seals in the nutrients of products applied below it. It also provides essential moisture that all skin types need, and an occlusive barrier that stands between your skin and transepidermal water loss (TEWL).
On the other hand, a sunscreen sits on the top of the skin – that is, when you're using physical sunblocks like mineral zinc oxide or titanium dioxide. Sunscreen acts as a defense between your face and the harmful effects of the sun; specifically, UV rays.
No matter the weather, it's important to wear sunscreen daily to protect your skin – but you should always wash it off at nighttime. While SPF is designed for day use, night creams are formulated to nourish, repair, and rejuvenate your skin while you're catching some Z's.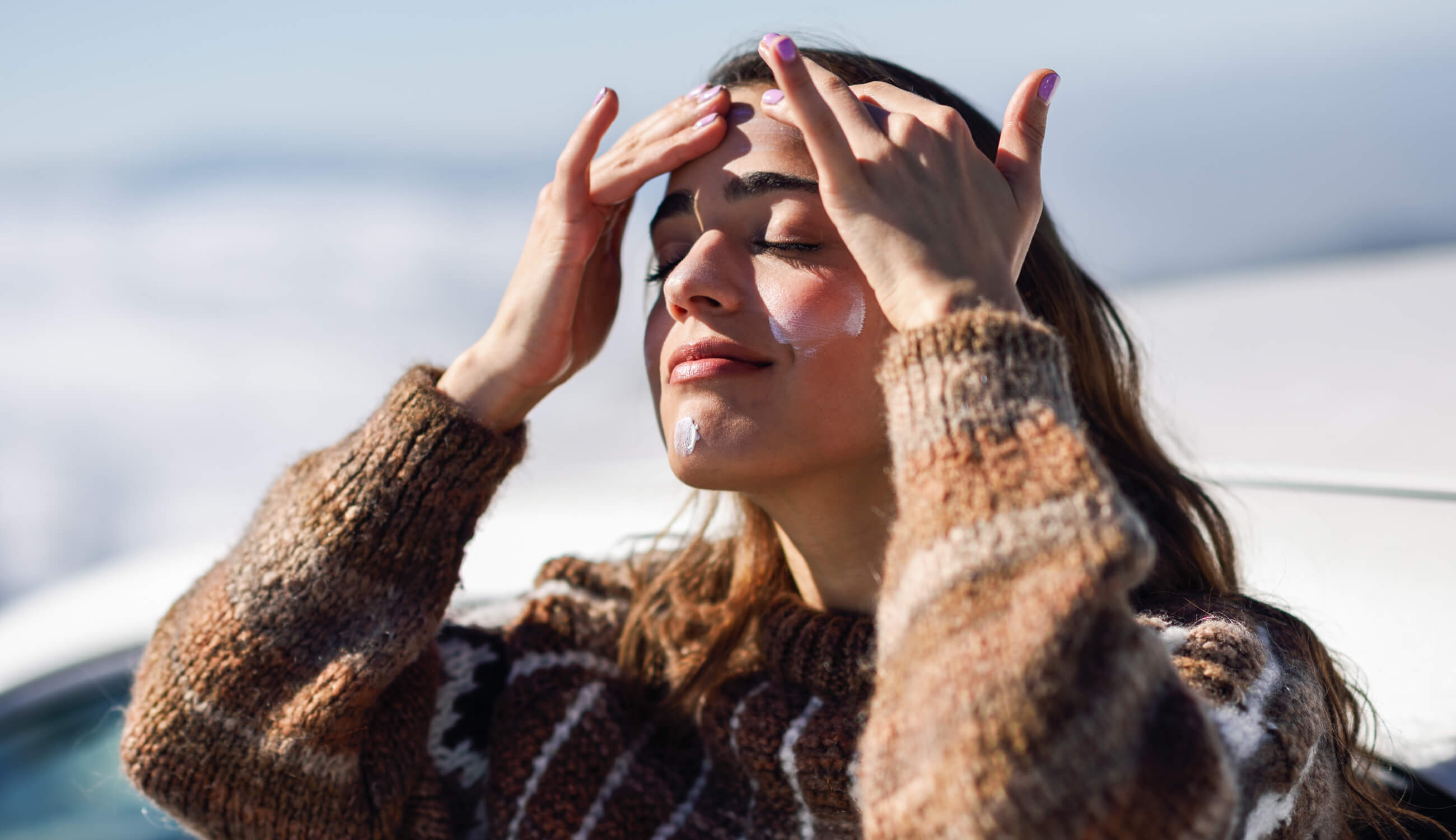 Why Moisturizers Are Important for All Skin Types
We know what you're thinking about using a moisturizer and a sunscreen – especially if you have oily, acne-prone, or sensitive skin. It can be intimidating to use both if you have these skin types. But as tempting as it may seem, "do not pass go" so quickly. There are skin game-changing benefits of using this protective dynamic duo, and it applies to all skin types.
It's a classic, ritualistic step of skin care basics: cleanse, tone, and moisturize – and for good reason! Its primary role is to moisturize skin, and form a protective barrier to prevent the loss of water in the outermost layer of our skin. It also wards off environmental damage and defends against premature signs of aging.
But, unlike sunscreens, moisturizers won't form a protective barrier on your skin to block out UV rays. So unless your moisturizer has a built-in sunblock, you should have a moisturizer and separate sunscreen on hand every day.
We've got your back on the best natural sunscreen ingredients to look for – and avoid!
Sunscreen: the Missing Link in Your Moisturizing Routine
In addition to proper moisturizing, experts agree that sunscreen is another non-negotiable step in skin care. It's your first line of defense against that big, fiery ball in the sky and its harmful UV rays, which can wreak havoc on skin, cause premature aging, and even lead to skin cancer.
Safe Sunscreen Ingredients
Though sunscreens have a stellar reputation as a skin guard, there are harmful chemicals in conventional sunscreen that you should trade out for safer, cleaner alternatives. The most popular clean sunscreen ingredients include zinc oxide and titanium oxide. The FDA has confirmed that these two ingredients are "generally recognized as safe and effective" (GRASE).
Our collection of broad spectrum physical sunblocks are made with zinc oxide, and some with added titanium dioxide. Zinc oxide protects against both UVA (aging) and UVB (burning) sun rays, which is why you'll find it in every SPF formula we offer. Our sunscreens contain no fragrances, parabens, or sulfates, and are gentle on all skin types.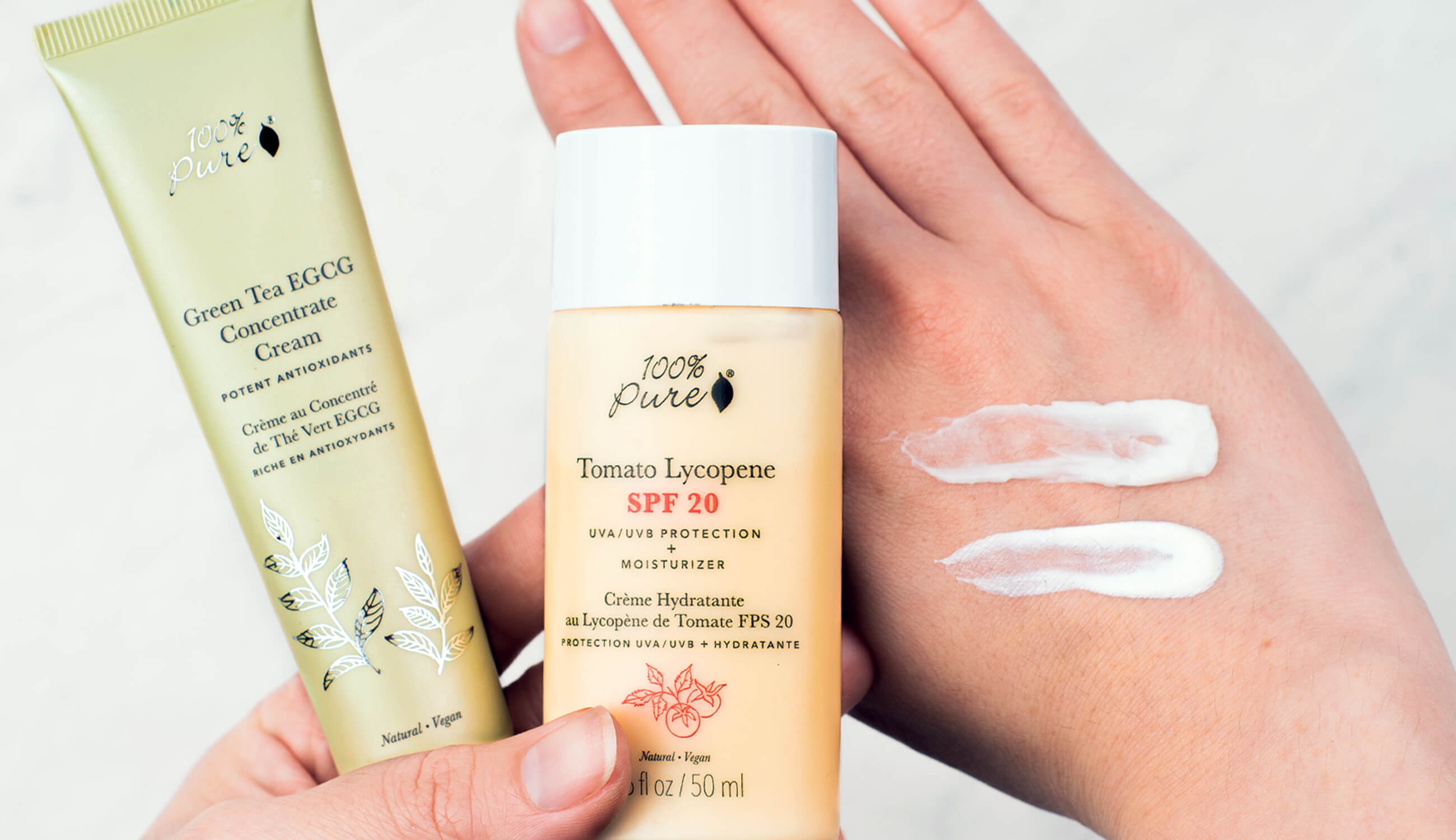 Choosing the Best Sunscreen, and How to Wear It Correctly
Nobody wants to live in a bubble to avoid sun exposure. Here are some tips and times of day that will help you maintain happy, moisturized skin – especially if you're using particular skin care ingredients!
If you're going to be outdoors for a prolonged period of time, you'll want to use nothing lower than an SPF 30 broad-spectrum sunscreen. This also applies if you're using vitamin C, alpha or beta hydroxy acids, or retinol in your skin care products. These ingredients make skin more photosensitive, which means extreme sensitivity to the sun.
When you're indoors at work or at home, harmful UV rays can still penetrate through windows and glass. In this case, you'll want to wear an SPF 15 or 20 at the very least. Using a moisturizer with a built-in SPF should be sufficient, but you'll still want to reapply all ratings of SPF.
Moisturizer + SPF Hybrids
Great news! SPFs can also reinforce the moisturizing benefits from your moisturizer. Follow along for amazing options of moisturizers with SPF!
For thirsty skin:
Our Green Tea SPF 30 sunscreen is excellent for defending against harmful UV rays. It boasts broad spectrum SPF 30 protection, while nourishing and rehydrating dehydrated skin with green tea and aloe.
For indoor/office wear:
Looking for a lightweight moisturizer that doubles as a sunscreen? Our Tomato Lycopene SPF 20 Moisturizer features the protective antioxidant lycopene, which nourishes and protects skin against the sun's harmful UVA and UVB rays.
For active wear:
If you're looking for full-body protection – especially if you're doing activities outdoors – an SPF mist on-the-go may be the easiest, most mess-free option. Our Yerba Mate Mist SPF 30 is an ultra-light refreshing spray that provides you with hydration and protection.
As you can probably tell, we care a lot about your skin! With our tips on using a moisturizer and SPF or a hybrid of both, you'll be strengthening your skin from the inside out for true long-term results.
By ditching your chemical sunscreen for a natural sunscreen, you're already on your way to healthier, happier skin. Keeping up a good skin care routine is one thing, but keeping it protected year-round and wherever you are is doing your skin a great service!
We carefully hand-select products based on strict purity standards, and only recommend products we feel meet this criteria. 100% PURE™ may earn a small commission for products purchased through affiliate links.
The information in this article is for educational use, and not intended to substitute professional medical advice, diagnosis, or treatment and should not be used as such.
Sign up to our email newsletter for more blog updates and exclusive discounts.
< Older Post | Newer Post >