What to Do with Unused Non-Toxic Makeup
How to share new or gently used makeup with those in need
Posted on March 11, 2020
Written by: 100% PURE ®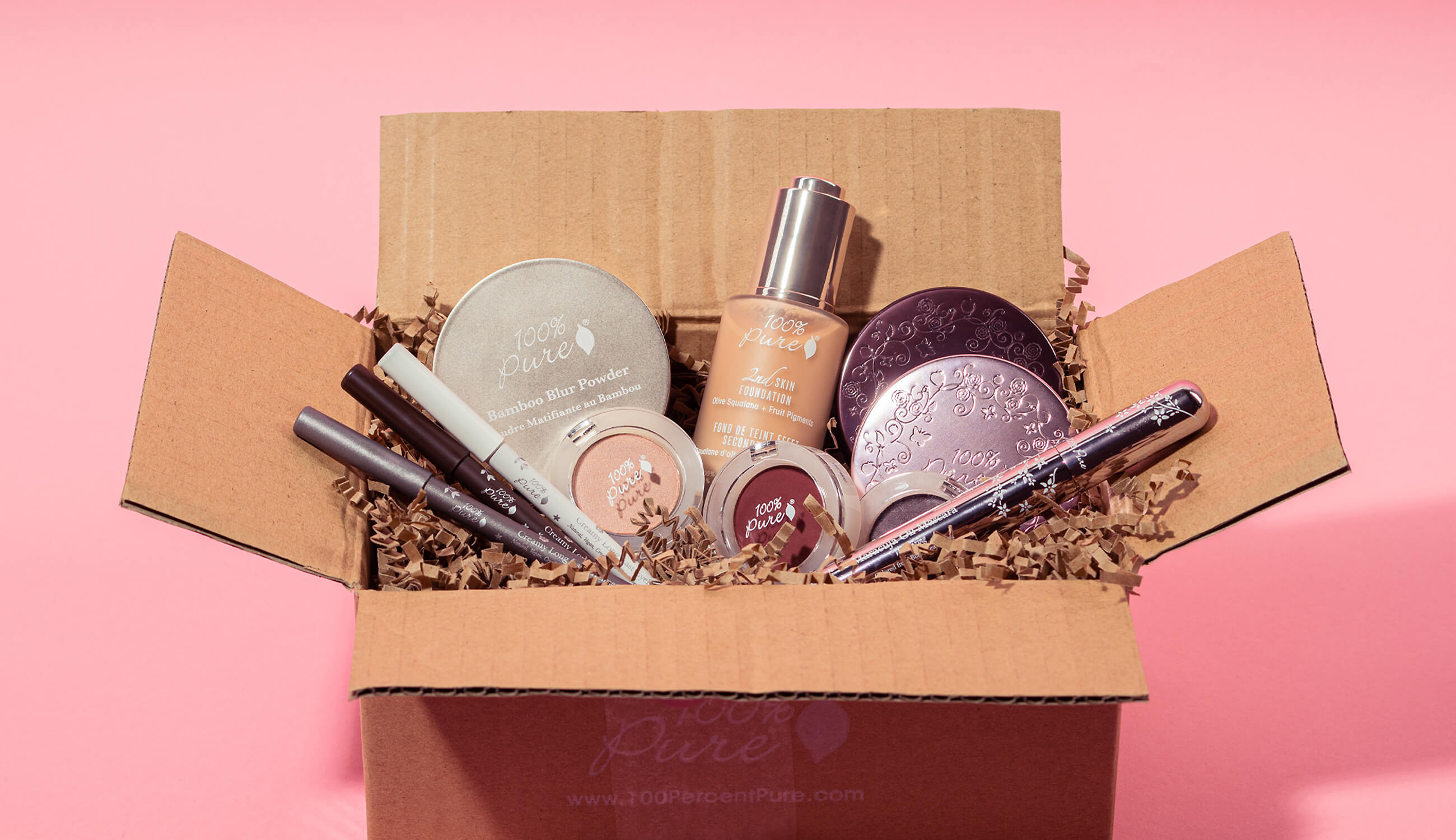 How many times have you ordered a makeup product that simply doesn't suit your needs? Maybe you ordered a bronzer a few shades too dark or too light, or perhaps that lipstick just doesn't match the color on the website.
Some of us are terrible at returning things in the first place – even if they aren't the right fit – and might have a stash of beauty products that could have been. But wait – before tossing your products in the trash, consider donating them to a charity instead!
In our duty to protect both the earth and our fellow humans, it's in our best interest to pass along unwanted, still usable, non-toxic makeup items. Not only are we reducing landfill, we're also providing fellow humans with products that support their morale, confidence, and future goals – while leaving out harmful ingredients!
Why Donate Non-Toxic Makeup?
When we donate to charities and organizations, we often give essentials like shampoo, body wash, and toothpaste. People tend to see makeup as a non-essential luxury. That's why we usually don't think to donate non-toxic makeup items, and instead focus on the basics.
Imagine the difference that makeup makes in someone's confidence and sense of stability; the impact is huge, especially in a difficult situation. Even just a little makeup can help someone feel more put together in everyday life and for important events, like job interviews.
Have any unused, non-toxic makeup? Items like foundation, concealer, eyeliner, mascara, brow pencils, and lip items can be donated, depending on the organization.
Note: It doesn't always stop at cosmetics, either; some organizations accept other kinds of toiletries, like hair and skin products.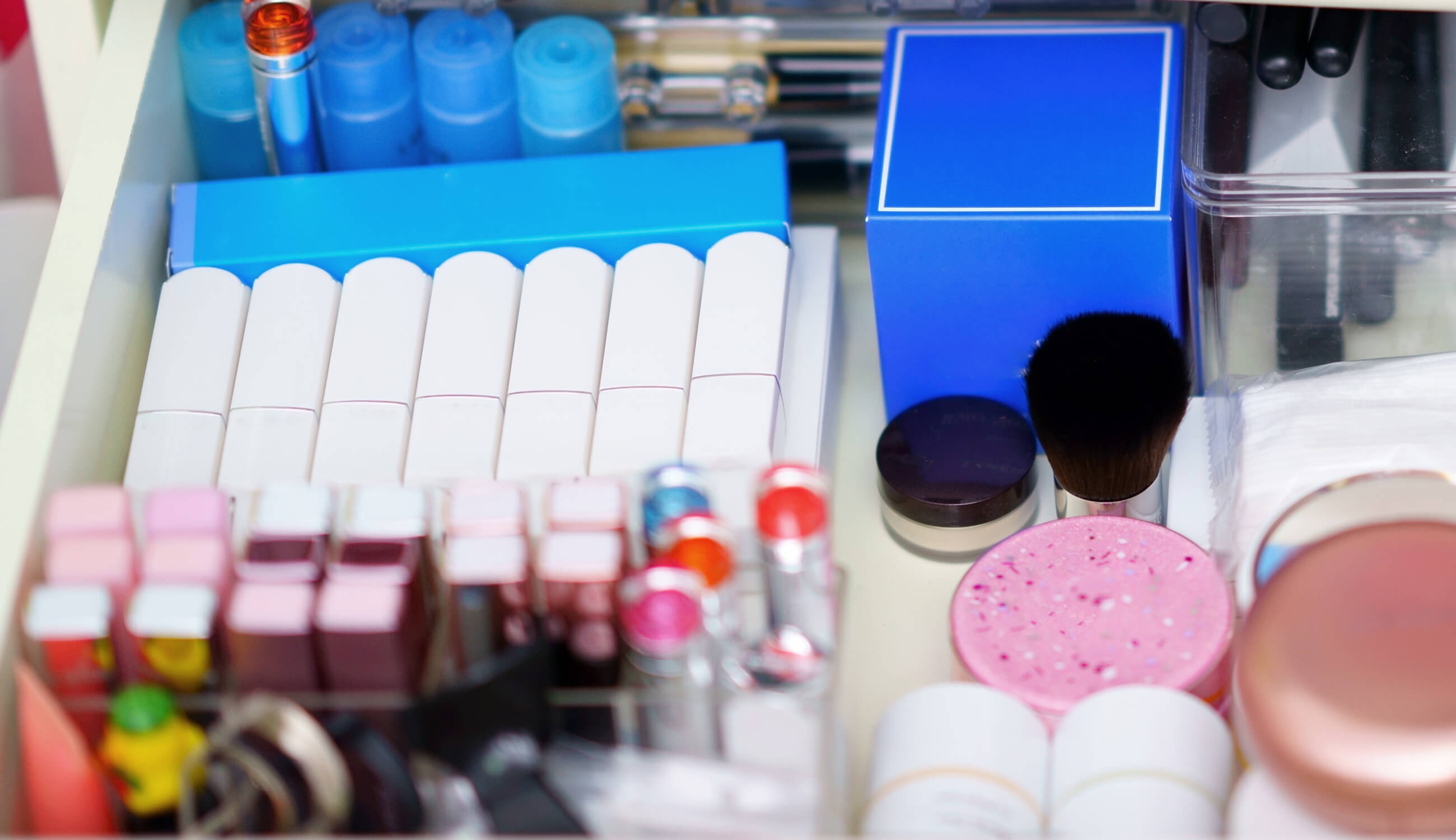 Things to Know Before You Donate
There are a few hygiene standards you should look into before donating. An organization might have its own set of expectations – be sure to review those before dropping off personal care items!
DO make sure the makeup hasn't expired. After its expiration date, a product can become a funky texture or color. Expiration might mean the product is prone to microbial growth, too; especially when dealing with natural or non-toxic makeup, preservatives won't last forever! Check the open jar date on your package to be sure – it will be a little 'jar' illustration with a number in the center, signifying how many months the product is good for once opened.
DO check if the seal is broken. Many charities don't accept makeup products with broken seals. This is to ensure that products are new and uncontaminated, and therefore safe for use.
DO donate gently used products. Certain charities accept gently used makeup – gently being the key! What counts as gently used? Generally, this means you've only used the product to swatch colors or on few occasions. Never pass along things that can't be sanitized, like mascaras, liquid eyeliners, and dip glosses or concealers.
DON'T pass along heavily used makeup; make sure products are new or as we mentioned above, only gently used. Many charities only accept new makeup for sanitary reasons. It's unhygienic to share used beauty products with strangers – you might unintentionally pass on bacteria that can make someone else sick.
This is especially true with products that go around the eyes, nose, and mouth. These areas hold a lot of "personalized bacteria" and can be very sensitive to infection.
DON'T drop off unclean makeup. Wipe down bottles, palettes, and packaging to clean up any excess or spilled product. Make sure to clean off any product that's dried around the nozzle, which can happen with items like foundation.
Makeup formulas exposed to air are at a heightened risk for harboring bacteria, so be sure to wipe them down thoroughly with rubbing alcohol and a cotton swab.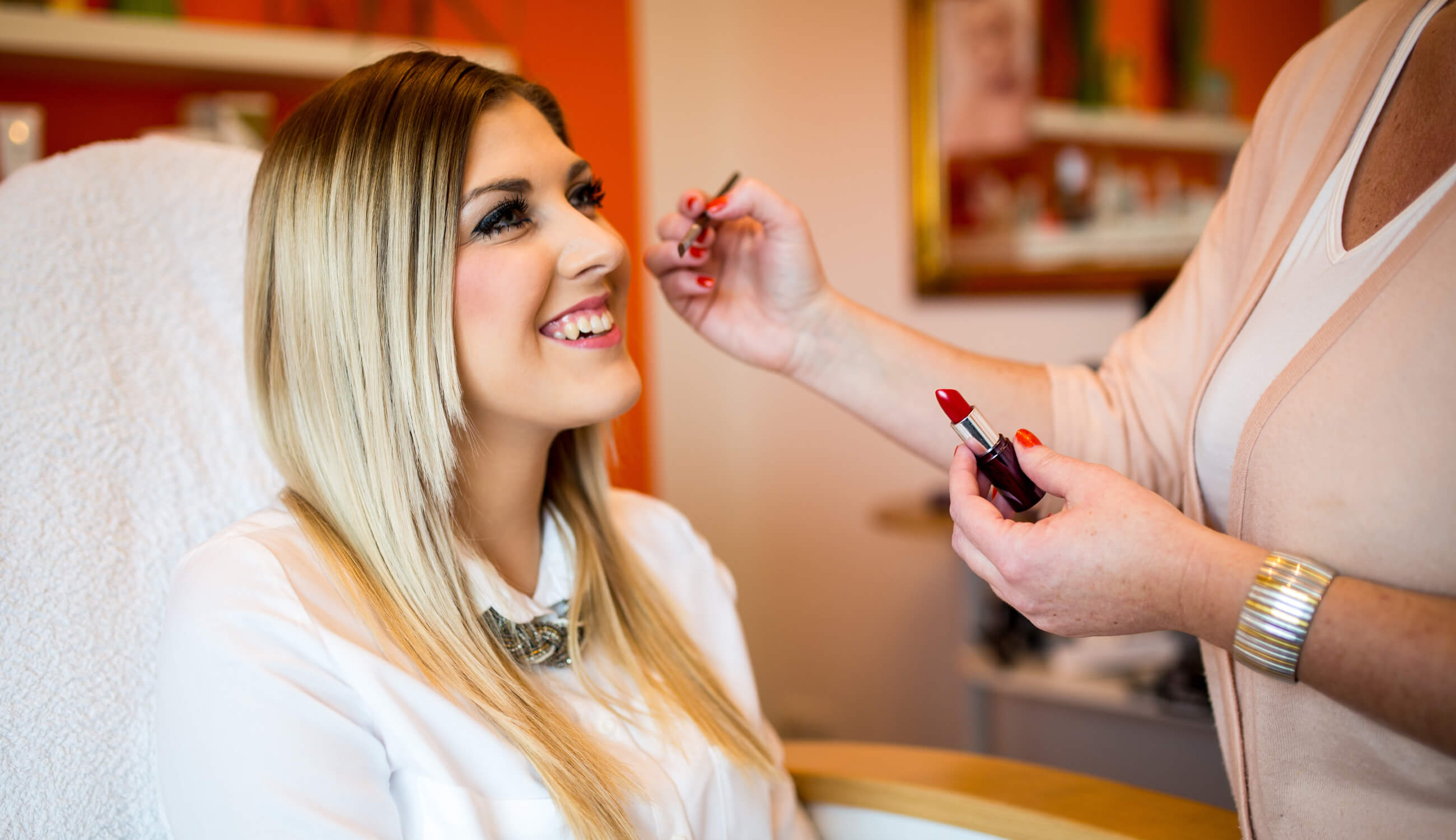 Where to Send Your Non-Toxic Beauty Products
Not sure where to send your unused makeup? We've got you covered! Check out the list below whenever you've got makeup to donate:
Beauty Bus
Beauty Bus provides beauty services to men, women, and children suffering from chronic illnesses. Volunteers physically travel to their homes to provide these services! This year, we donated $40,000 worth of non-toxic makeup to Beauty Bus in honor of International Women's Day. Make sure to donate only unused and unopened items!
Dress for Success
Dress for Success helps women prepare for job interviews by providing them with professional clothing, shoes, accessories, and other services. They accept new, unopened cosmetics!
Project Beauty Share
Project Beauty Share gathers cosmetics and sends them out to non-profits that serve women and families in need. This is an organization that accepts clean makeup brushes and other gently used makeup products. Used mascara and lip products aren't accepted.
Family-to-Family: Share Your Beauty
Family-to-Family provides food and poverty relief to struggling families, but their Share Your Beauty program helps provide women and teens in crisis with beauty products. Donate new and unopened makeup, hair care, skin care, and other personal care products!
Cosmetics for a Cause
Cosmetics for a Cause gathers makeup from individuals and beauty companies to distribute them to women-centered non-profits. These cosmetics go to women looking for employment, recovering from illnesses and traumatic events, or living in safe houses. They accept new and unused makeup; contact them to donate!
Local Women's Shelters
You can also search for local women's shelters in your city or state, though many of the women's charities on this list accept nationwide donations.
Local LGBTQ+ Centers
Find local LGBTQ+ centers in your city or state, but places like the Los Angeles LGBT Center accept nationwide donations. You're especially encouraged to send your makeup products to the Center's Trans Cosmetic Donation program!
Regardless of their circumstances, everyone deserves a chance to feel like the best version of themselves. By donating non-toxic beauty products to those in need, you're helping people in hard situations to establish a sense of normalcy while providing them with safe, quality ingredients for their skin.
Remember that cosmetics aren't the only items that non-profits are looking for; many charities accept unused skin care and hair care products, too! If you don't have any products and still want to help, you can choose to make direct monetary or personal volunteer donations toward their cause.
We carefully hand-select products based on strict purity standards, and only recommend products we feel meet this criteria. 100% PURE™ may earn a small commission for products purchased through affiliate links.
The information in this article is for educational use, and not intended to substitute professional medical advice, diagnosis, or treatment and should not be used as such.
Sign up to our email newsletter for more blog updates and exclusive discounts.
< Older Post | Newer Post >