How We're Celebrating International Women's Day
Easy tips for creating a homemade lip serum
Posted on March 2, 2020
Written by: 100% PURE ®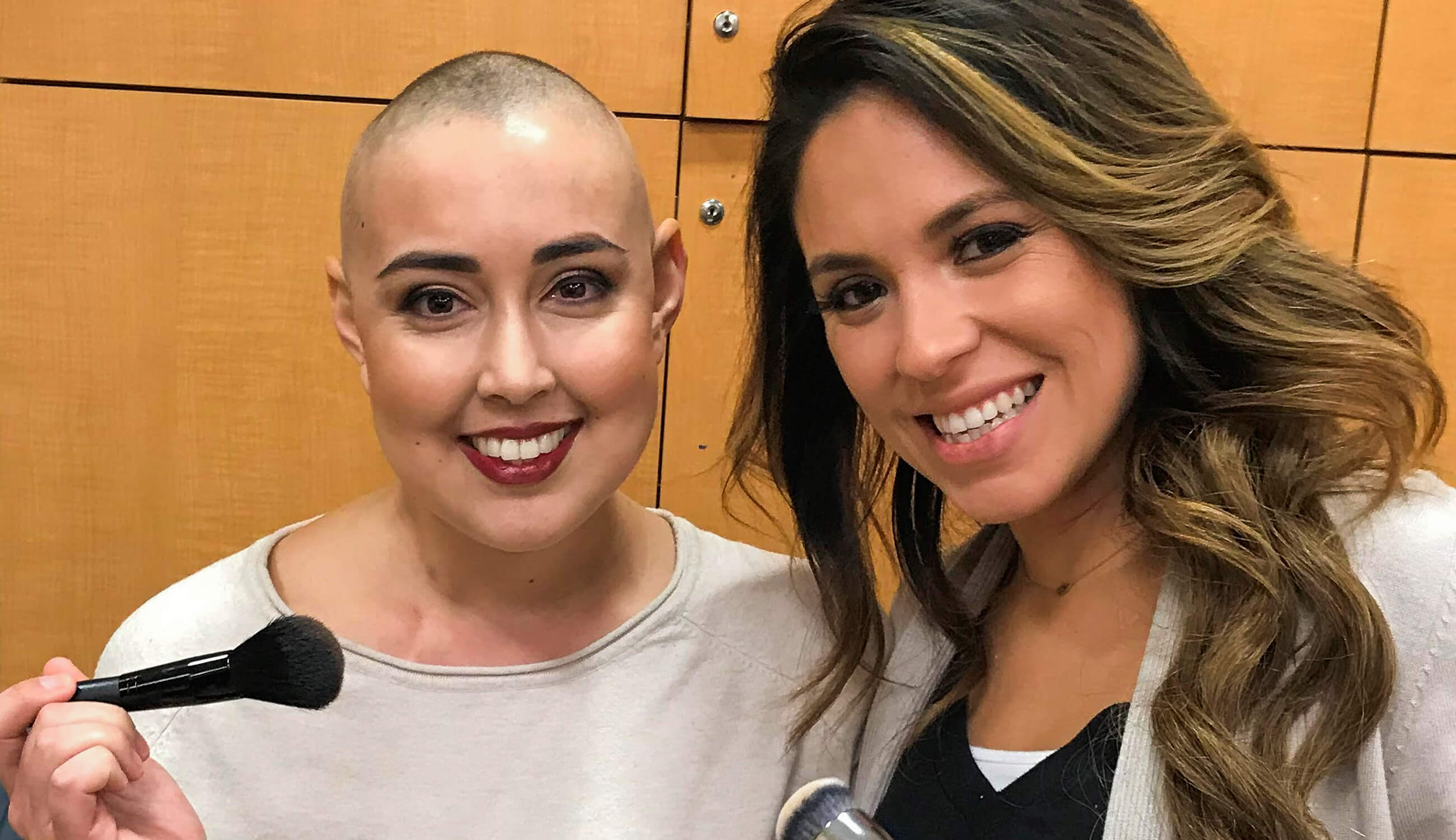 Beautiful, strong, and kind; in our eyes, that's what defines a woman. Though we believe women deserve recognition every day, in honor of International Women's Day we felt compelled to give back to our vibrant female community.
For International Women's Day this year, we're donating a selection of makeup products – over $40,000 worth – to the Beauty Bus Foundation. When we discovered the impact that these amazing ladies were making, we couldn't help but to join their cause.
Why We're Donating to Beauty Bus
A little bit about the good work of Beauty Bus:
"Beauty Bus is a nonprofit organization that delivers loving kindness, support and compassion to seriously ill patients and their caregivers through beauty services. Beauty Bus was founded in 2010 by the Marantz family in order to help people living with serious illness and their caregivers reconnect to their sense of self and to ease their isolation."
- Beauty Bus Foundation
For those acting as caregivers to a sick loved one or those dealing with a personal illness, you can imagine how beauty products – or any type of self-care routine – might fall by the wayside in their daily routines. Beauty Bus creates a platform for women (and men) to set aside the difficulties of their daily lives for a few hours, in order to experience the wonder of pampering and self-care.
The Healing Power of Self-Care
For the past 10 years, Beauty Bus has been working to help support women rediscover their shine. This wonderful foundation has worked to empower patients and caregivers to feel themselves again by offering products and beauty services.
Basic beauty services that we might sometimes take for granted have done wonders to give these strong women a reason to smile. For example, Beauty Bus offers pop-up salons for makeovers and haircuts. As part of their service, the foundation delivers bags of beauty to groom and pamper those who need it the most. They also offer in-home visits with an annual membership, delivering cosmetics, hair treatments, and beauty procedures to patients and caregivers in the comfort of their own home.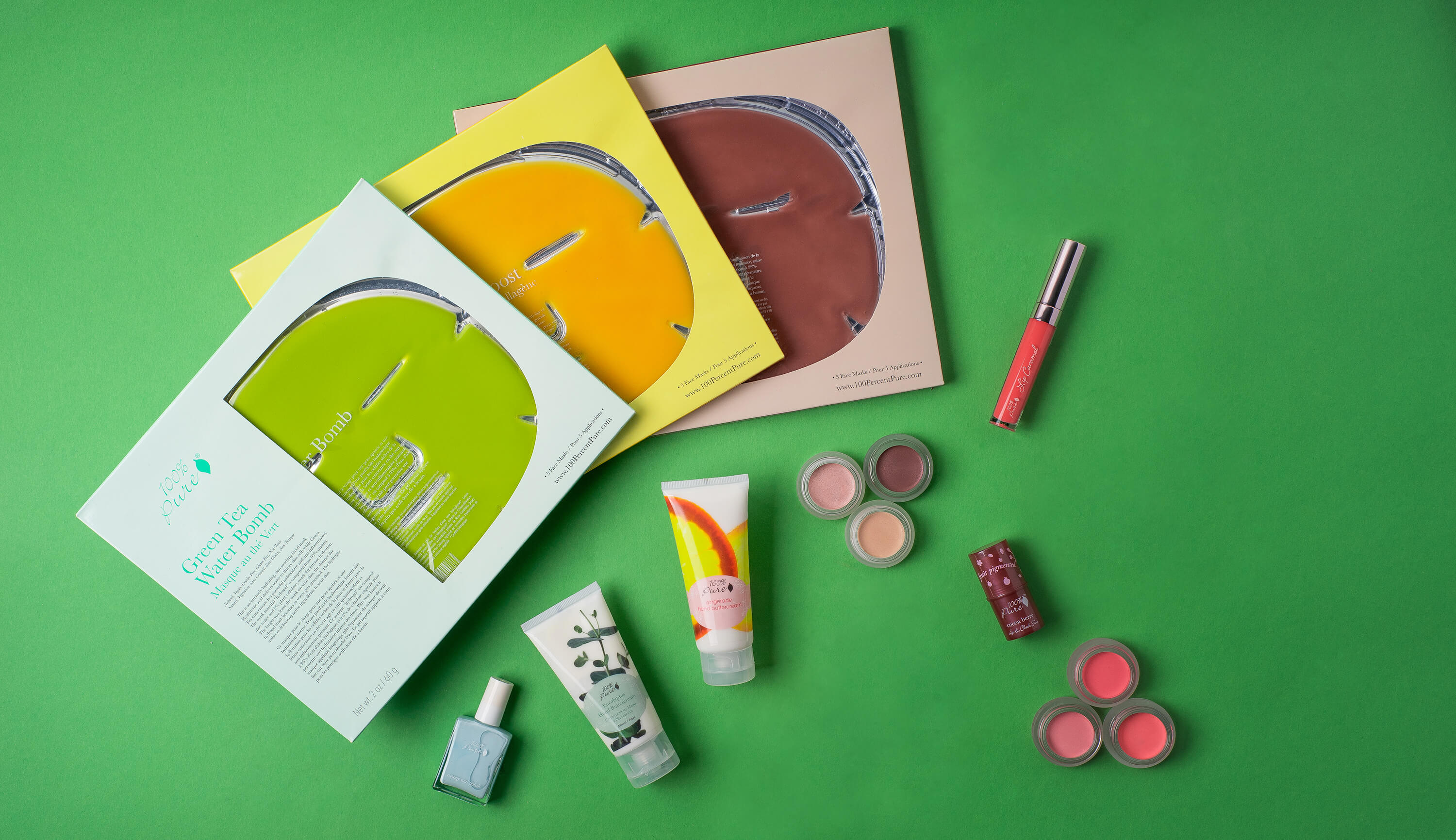 Celebrating Beauty
How do you celebrate beauty? Sharing inspiration, experiences, memories, and aspirations are some of the ways to enrich our female community this International Women's Day. At 100% PURE™, we celebrate beauty by creating wholesome, fruit-pigmented and plant-powered products – while acknowledging the joy of giving others peace of mind when wearing clean, non-toxic cosmetics.
By acknowledging our own beauty as a community, we're reminded of how strong and exceptional we are as women, and how grateful we are to support other women – especially in recognition of International Women's Day.
Living Empowered
What does empowerment mean to you? It's giving yourself permission to enjoy something in place of fear or doubt – it's also pointing out to others how they can enjoy the same. Empowerment can be as simple as the compliment on the new lipstick choice you made this morning, or reassurance by your best friend to go after that well-deserved job promotion.
This International Women's Day, we're giving back with our words and actions and showing other women how grateful we are for them. Especially when it comes to how we look and the way we build our image, the effort that goes into our makeup deserves to be admired.
The way we look isn't important because of what other people think, it's important because it feeds into how we feel about ourselves. Just think about the excitement we feel after a fresh haircut, or when we're all dolled up for a special occasion. Our beauty helps us to feel joy, creative expression, and newfound confidence – all markers of true empowerment.
When we feel tired or sad, we lose motivation to put effort into feeling beautiful. For women struggling with physical or mental illness, that can be even more true. For this International Women's Day – and all the days that follow – let's work harder to show ourselves that our beauty triumphs and flourishes even in the face of challenges.
As women, we're all guilty of being quick to dismiss our talent and beauty. It is a learned habit that frankly is the opposite of how we should support each other and ourselves. Maybe she's born with it? No, she's definitely born with it – and IT doesn't mean the same thing for every woman.
We believe in the innate beauty of all women. It is in our determination; the way despite all odds we continue to break down barriers. Our beauty is in our tenderness, constantly showing love to our family and friends. But beauty truly starts within and with us alone. In giving back to ourselves, our family and our friends, we wordlessly encourage others to celebrate their own unique beauty. Join us in creating a chain of female empowerment this International Women's Day – stronger than we could ever imagine!
We carefully hand-select products based on strict purity standards, and only recommend products we feel meet this criteria. 100% PURE™ may earn a small commission for products purchased through affiliate links.
The information in this article is for educational use, and not intended to substitute professional medical advice, diagnosis, or treatment and should not be used as such.
Sign up to our email newsletter for more blog updates and exclusive discounts.
< Older Post | Newer Post >