Natural Makeup: Everyday, Easy Look Tutorial
Master the look of simple, fresh faced makeup.
Posted on March 17, 2017
Written by: Jules
Hi 100% PURE fans! Well, this is surely a wildcard, but who doesn't love surprises? I want to share a quick natural makeup video I made for fun using all 100% PURE natural makeup products I use every day. I talk about this brand all the time, and that is because I truly, truly love them so much. It is the core natural beauty brand I use. My mom wears it, too. So, we all know it's legit, 'cause mama don't play around. We are ALL about it.
Why do I use this incredible natural makeup brand, you might ask?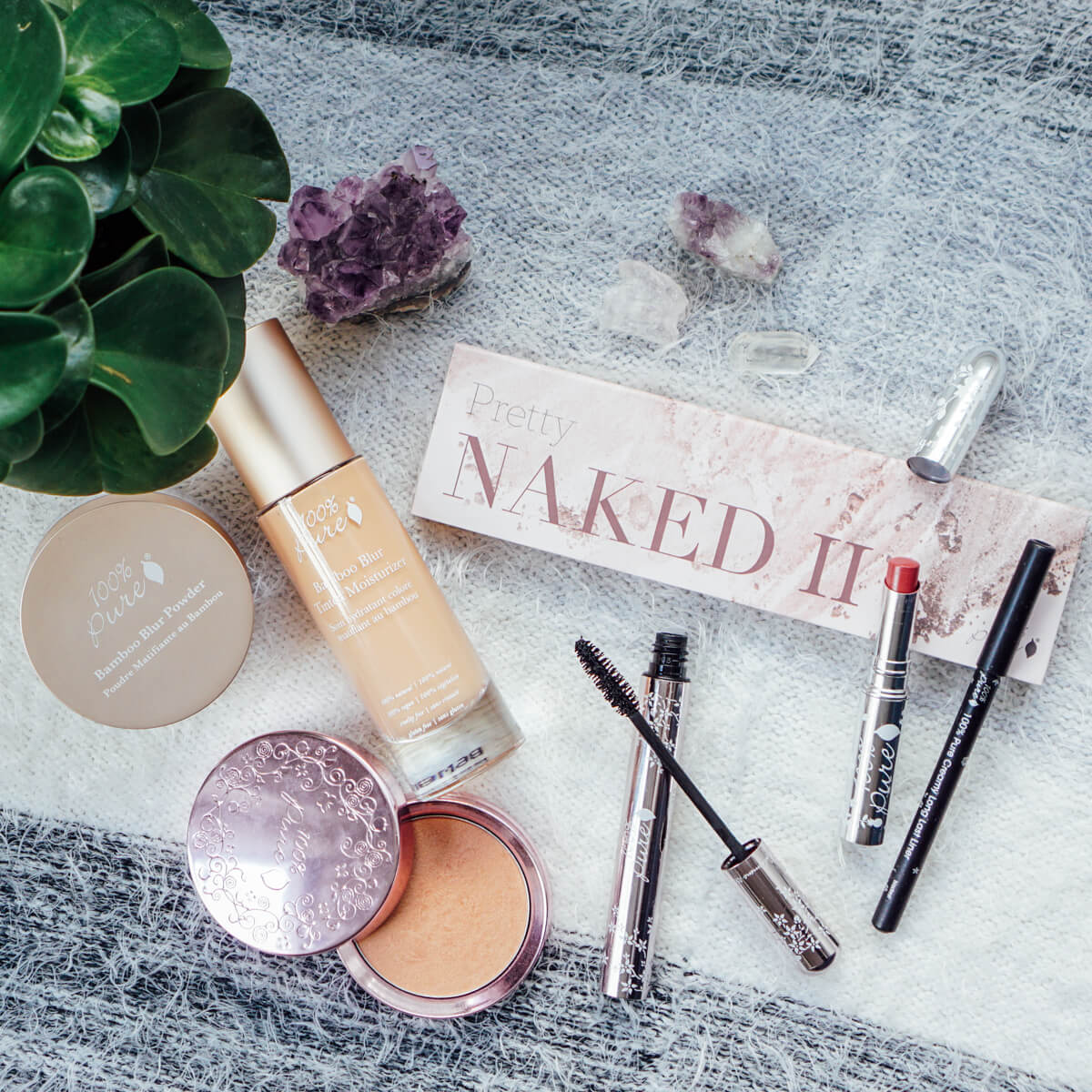 I wrote my first review about 100% Pure almost one year ago, and I still use most of the same products! Why? Because I trust them. They are clean, natural, cruelty-free, and they are responsible. My skin has never felt better, and my hair has become stronger and healthier than ever before. And don't take my word for it – try it yourself. I read ingredients before I purchase anything…food, makeup, hair products. It's all the same. I NEED to know what I'm putting in or on my body. That's why it takes me so long to shop.
Newsletter
Subscribe
for more blog updates and exclusive discounts
Okay, so I drive my family a little crazy but it's for good reason. It's so important to me. My mom is the same way, so I guess I inherited these qualities from her. I'M GLAD. Ingredients matter. So, here's just a little peek into what I typically wear.
I had a blast putting this together. I love the idea of incorporating more makeup videos into my blog as I move forward, so if you enjoyed it, please let me know!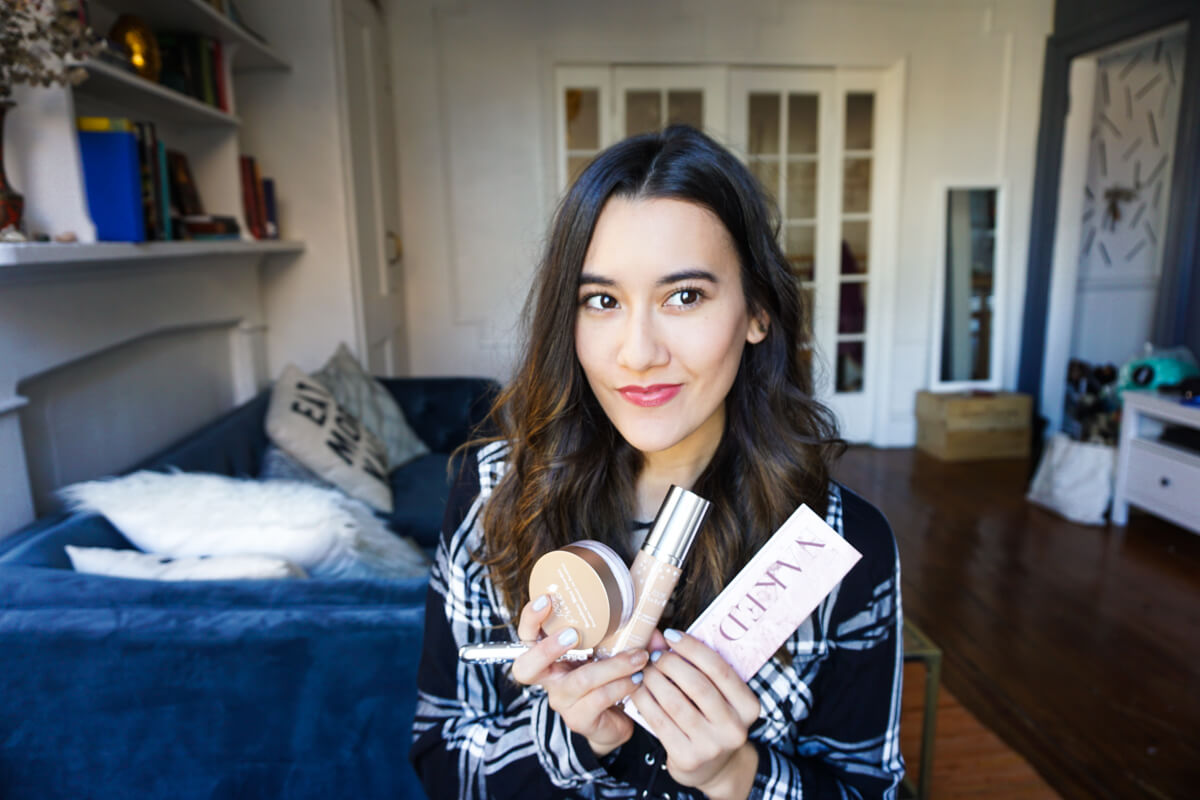 Here's the breakdown:
Foundation:
Bamboo Blur Tinted Moisturizer, I wear Sand
I was really excited when this new natural tinted moisturizer launched. It keeps your skin hydrated and I would describe it as a lightweight coverage. The Bamboo Blur Tinted Moisturizer is made from super nourishing ingredients like pomegranate and avocado seed oil. Another key ingredient is natural bamboo silica which is perfect for helping diffuse pores, smooth fine lines and create an overall soft-focused look. This is the perfect companion for another favorite of mine, Bamboo Blur Powder.
Eyebrows:
Creamy Long Last Liner (Blackest)
This is a little unconventional but it works perfectly for me! I've always used eyeliner for my brows...I just make sure to apply lightly with a thin, angled brush to achieve a perfect natural-looking brow. This liner is very long lasting and keeps my eyebrows looking great all day.
Eyeshadow:
Fruit Pigmented Pretty Naked Palette II
If you are looking for a multi-tasker, this natural makeup palette is for you. I would recommend the Naked II for anyone who is looking for a more sultry look. The palette features a luminizer, blush and 3 eye shadows. They're all 100% natural formulas and color from the pigments of fruits, vegetables, flowers and seeds. No nasty chemicals here.
Face-Setting Powder:
Bamboo Blur Powder
The best way for me to describe this translucent face powder is...silky. The texture is so smooth, and almost slippery but in the best way ever. Bamboo Blur Powder is perfect for layering on top of the Bamboo Blur Tinted Moisturizer for a beautiful matte finish. The bamboo silica helps me be shine free and combats oil throughout the day. This is one of the products that I always have on hand.
Mascara:
Fruit Pigmented Ultra Lengthening Mascara (Black Tea)
Even though it's sped up, you can see how long it takes me to do just my lashes. I am a lash perfectionist and this is by far the most natural mascara that still has the performance of a traditional mascara. It's my favorite mascara because it lengthens and separates each little lash. Bonus points for also coating my lashes with healthy conditioners. It's a true multi-tasker beauty product. The best part is the coloring comes from black tea leaves, berries and cocoa pigments. I would classify it as smudge proof, and water resistant. You wouldn't want it to be waterproof anyway, because that is where the toxic chemicals are helping it stay put in conventional mascara.
Lips:
Fruit Pigmented Lip Glaze (Velveteen)
Velveteen is perfect for an everyday look. I use this for every occassion: weekend brunch, going to work, date night, or out with the girls. The gorgeous color is from fruit pigments! I love lip glazes because it's a hybrid between a lipstick and lip butter. When you apply to your lips, you can feel the moisturizing base of avocado and cocoa butters. The feel is so luxurious and leaves a little bit of a stain after it's worn off. I can tell its nourishing my lips with vitamins because they are always so soft after I wear this lip glaze. There are so many Lip Glaze shades to choose from!
There you have it! If you would like to learn more about 100% Pure, you can read what I wrote about Self Care Tips for the Holidays. Clean living is so important to me, and I'm happy to share more on this in the future. Your girl be branchin' out, so look out.
Have a lovely, lovely weekend ahead!
Jules x
Jules is a Libra, certified yoga instructor and self-proclaimed candle addict. She is the brains behind the yoga + lifestyle blog Om & The City and lives to create, inspire and motivate. She believes in girl power, chasin' dreams, and yes, green smoothies. Follow her adventures on Instagram @omandthecity.
We carefully hand-select products based on strict purity standards, and only recommend products we feel meet this criteria. 100% PURE™ may earn a small commission for products purchased through affiliate links.
The information in this article is for educational use, and not intended to substitute professional medical advice, diagnosis, or treatment and should not be used as such.
Sign up to our email newsletter for more blog updates and exclusive discounts.
< Older Post | Newer Post >