Self-Care Tips for the Holiday
Posted on December 15, 2016Posted by: 100% PURE®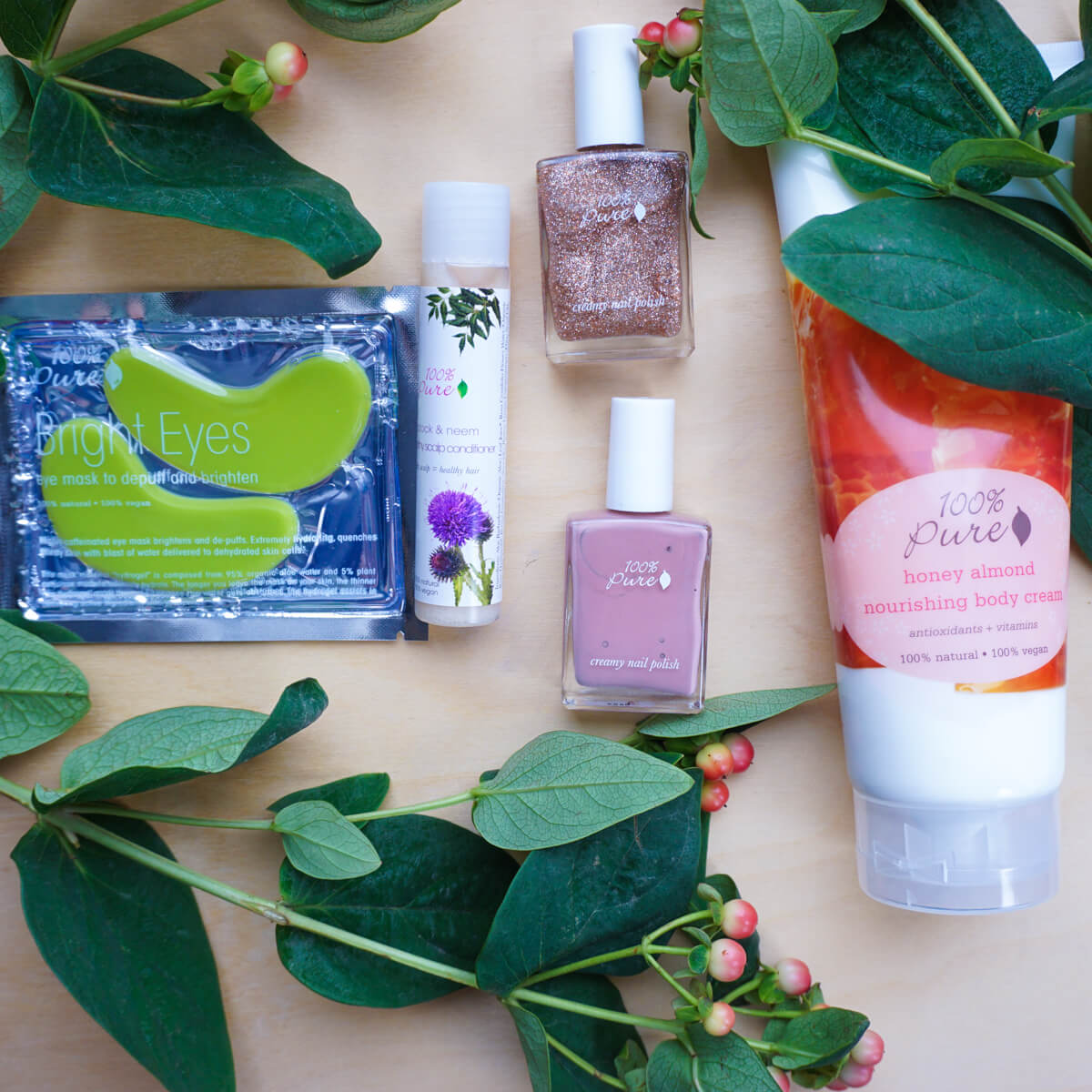 I absolutely love this time of year - I love the extra family time, the music, decorations and the all around good spirits surrounding the holidays. Amongst the parties, gatherings and LOTS of eating, the idea of self-care goes out the window. Gone are the days of reading a book in a bathtub or shaving my legs for that matter! Who has the time, really?
Well, the truth is we DO have time. We just have to make it. We have endless time to scroll through Instagram in zombie-mode, so why not make room for a little R&R? A regular self-care routine is so important to help maintain healthy & clear skin as well as a healthy & clear mind. Here's what I'll be doing this winter to keep my body hydrated, my skin bright and my smile big.
1. Drink plenty of fluids: As soon as you wake up, drink a big glass of water. I like to add lemon juice or apple cider vinegar. After that, I make a big smoothie filled with lots of fiber, vitamins, and minerals. By drinking fluids first thing in the morning, you help get your body and mind going so it can perform well throughout the day!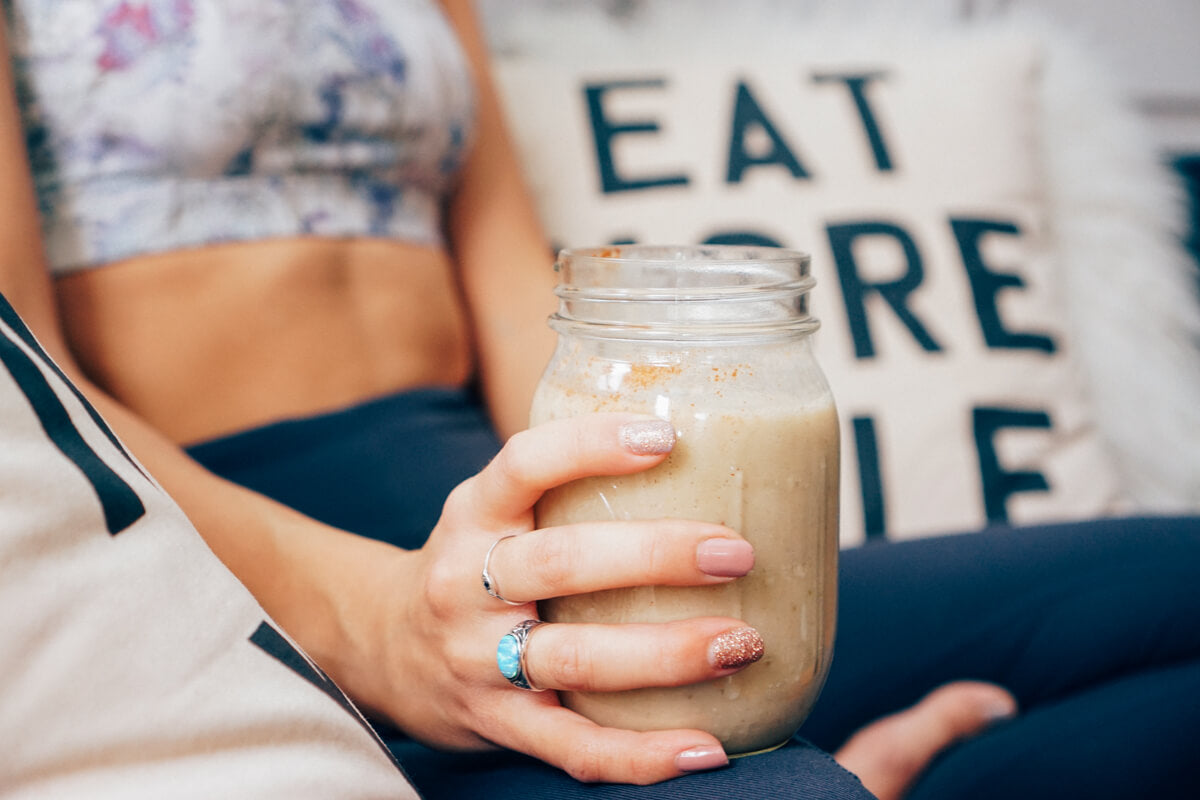 Winter Smoothie: Pear, Oats, & Maple
(see recipe at Om & the City)
2. Lotion, lotion, and more lotion: We are all familiar with the scaly, dry legs of winter, but it doesn't have to be this way! Right after you shower, lather up with a super hydrating and natural lotion. I am in love with the Honey Almond Nourishing Body Cream. It's the best.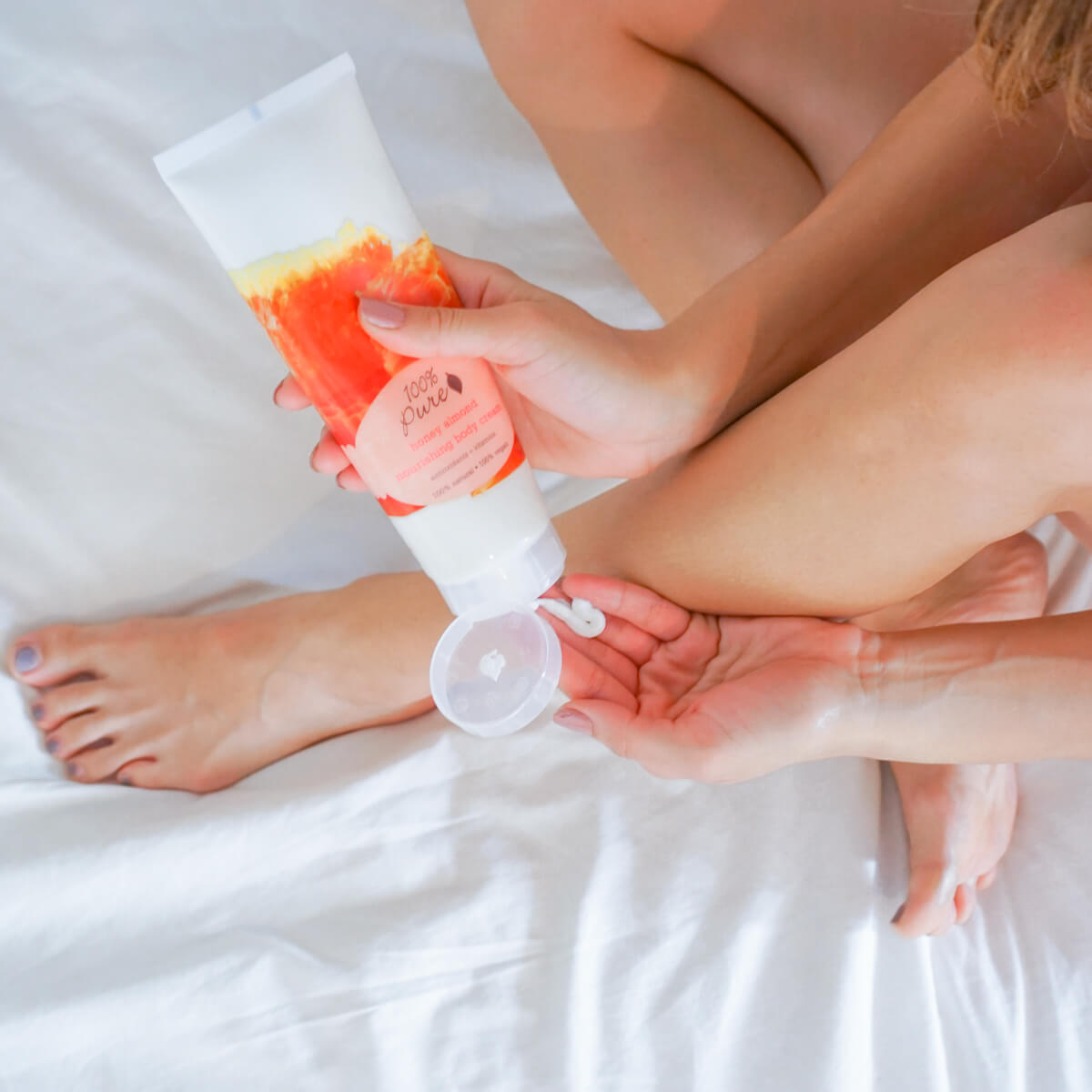 3. Brighten up: 100% PURE® face masks are truly a gift from the gods. Between the Green Tea Water Bomb Face Mask and the Bright Eyes Mask, you are set. It's extremely hydrating and will give your face the drink it needs after being dried up from the cold weather and dry air.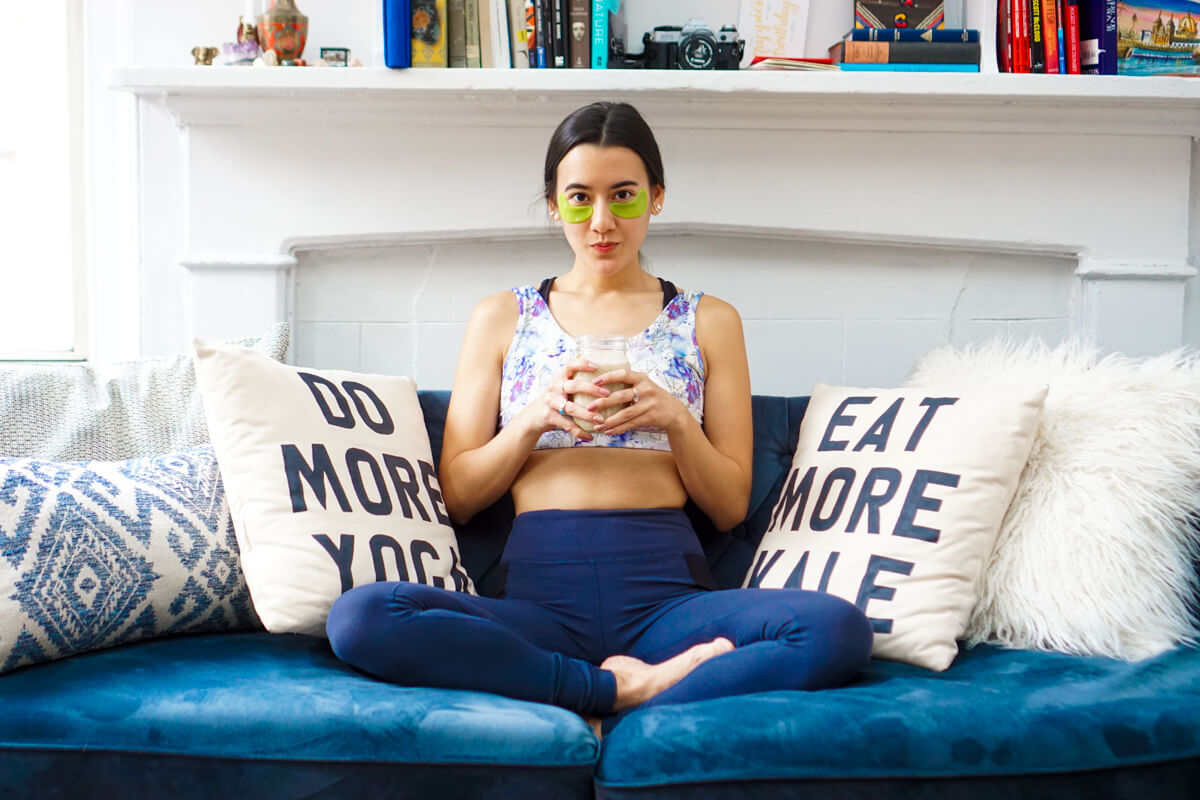 4. Nourish the Scalp: We all know what happens when your scalp gets dry - Dandruff is sooo not a fun thing to deal with, so don't let it get to that point. Use a hydrating conditioner like the Burdock & Neem Healthy Scalp Conditioner. It will purify, unclog pores, stimulate circulation and help alleviate dryness, itching and flaking. Win win!
5. Relax, Unwind, & Enjoy: As much as we love to give to others during the holiday, make sure to also give back to yourself! Paint your nails, get a massage, or write in your journal. Do things that make you feel like the boss that you are.
Wishing you all a happy, healthy, and luminous 2017!

Jules x
Jules is a Libra, certified yoga instructor and self-proclaimed candle addict. She is the brains behind the yoga + lifestyle blog Om & The City and lives to create, inspire and motivate. She believes in girl power, chasin' dreams, and yes, green smoothies. Follow her adventures on Instagram @omandthecity.
We carefully hand-select products based on strict purity standards, and only recommend products we feel meet this criteria. 100% PURE™ may earn a small commission for products purchased through affiliate links.
The information in this article is for educational use, and not intended to substitute professional medical advice, diagnosis, or treatment and should not be used as such.
Sign up to our email newsletter for more blog updates and exclusive discounts.
< Older Post | Newer Post >