Written By: 100% PURE®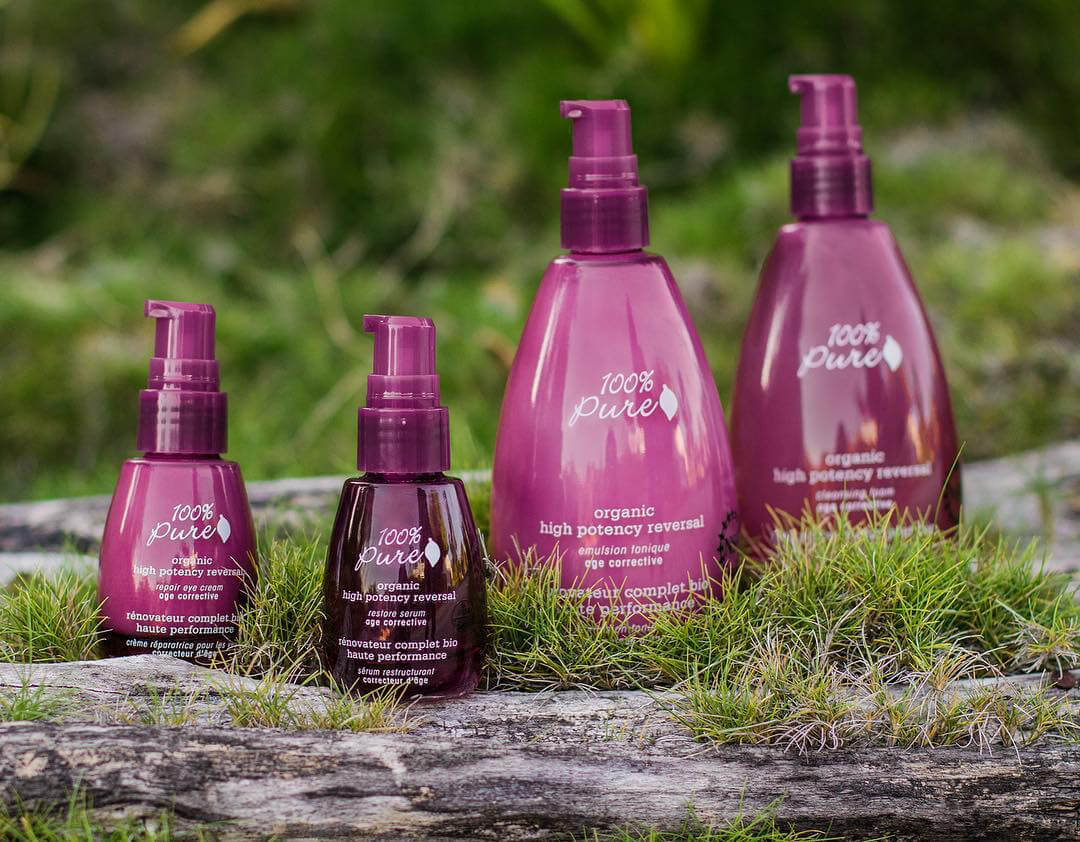 The terms "toner" and "moisturizer" are probably familiar to you; perhaps you even use these products on your face daily. But what is an "Emulsion Tonique" and where does it fit in?
Let's start with the inspiration. Our Emulsion Toniques were influenced by the long, luxurious Korean Skincare Routines. Here is an example of the skin steps used when trying to achieve that infamous Korean-beauty glow:
1.  Oil Cleanser/Makeup Remover
2.  Water-based Cleanser
3.  Exfoliation
4.  Refreshers (aka Toners)
5.  Essence
6.  Serums/Boosters
7.  Sheet Mask
8.  Eye Cream
9.  Moisturizer
10. Sun Protection (AM) or Night Cream (PM)
Emulsion Toniques can best be described as the "Essence" step in the regime, which has been called the most important part of the process. Your toner first helps balance pH and hydrate your skin to be able to better absorb the treatments that follow. (Like how a dried out sponge can't take on water as easily as when it's already moistened a little first.) Essence is dual functioning; it's a bit like a toner-serum-hybrid. It's designed to hydrate, repair and accelerate skin's cellular turnover. The consistency is usually comparable to a watery moisturizer and depending on the emulsion, its order of application can vary. For ours at 100% PURE, we recommend patting into skin directly after each facial cleansing and toning, prior to serum and moisturizer application.
Our Emulsion Toniques are like toners that add hydration. Moisturizers usually feed the skin with oil, whereas emulsions feed the skin with water. They act to balance, soften, plump, nourish and intensely hydrate skin cells. In our newly launched Organic Skin Care Collection, we offer four different Emulsion Toniques; read below to see which one is suited for you!
Organic Rose Water Sensitive Skin Emulsion Tonique
Highly hydrating, soothing elixir balances, softens and plumps. Olive squalane increases elasticity and softness; rooibos tea and rose essential oil calm irritation while hyaluronic acid locks water into thirsty skin cells.
Organic Matcha Anti-Aging Antioxidants Emulsion Tonique
Hydrating and balancing, nutrient dense elixir made with meadowfoam oil to deeply moisturize; rosehip oil to soften, multi-vitamin and antioxidant concentrate to protect while seaweed and hyaluronic acid plumps.
Organic Cucumber Juice Intense Hydration Emulsion Tonique
An intensely hydrating emulsion, a more nourishing and skin softening toner to be used immediately after cleansing to balance skin's pH, immediately plump skin with hydration and to soften.
Organic High Potency Reversal Emulsion Tonique
Lightweight emulsion toner balances skin while hydrating and plumping skin. Combining high concentrations of anti-aging super stars like resveratrol, CoQ10, Alpha-Lipoic Acid to revitalize skin.
No matter how many steps are in your skin care regime, make sure you take time for proper self-care and pampering! You deserve it and your skin will glow because of it. Every step we take to nourish our skin has immediate and long term results--both visually and beneath the surface. So make your routine work for you and reap the benefits of healthy, happy skin!
Image Credit: @organicbunny
We carefully hand-select products based on strict purity standards, and only recommend products we feel meet this criteria. 100% PURE™ may earn a small commission for products purchased through affiliate links.
The information in this article is for educational use, and not intended to substitute professional medical advice, diagnosis, or treatment and should not be used as such.
Sign up to our email newsletter for more blog updates and exclusive discounts.
< Older Post | Newer Post >