Have fine hair? This is the hair care routine for you!
Posted on January 19, 2022
Written by: 100% PURE®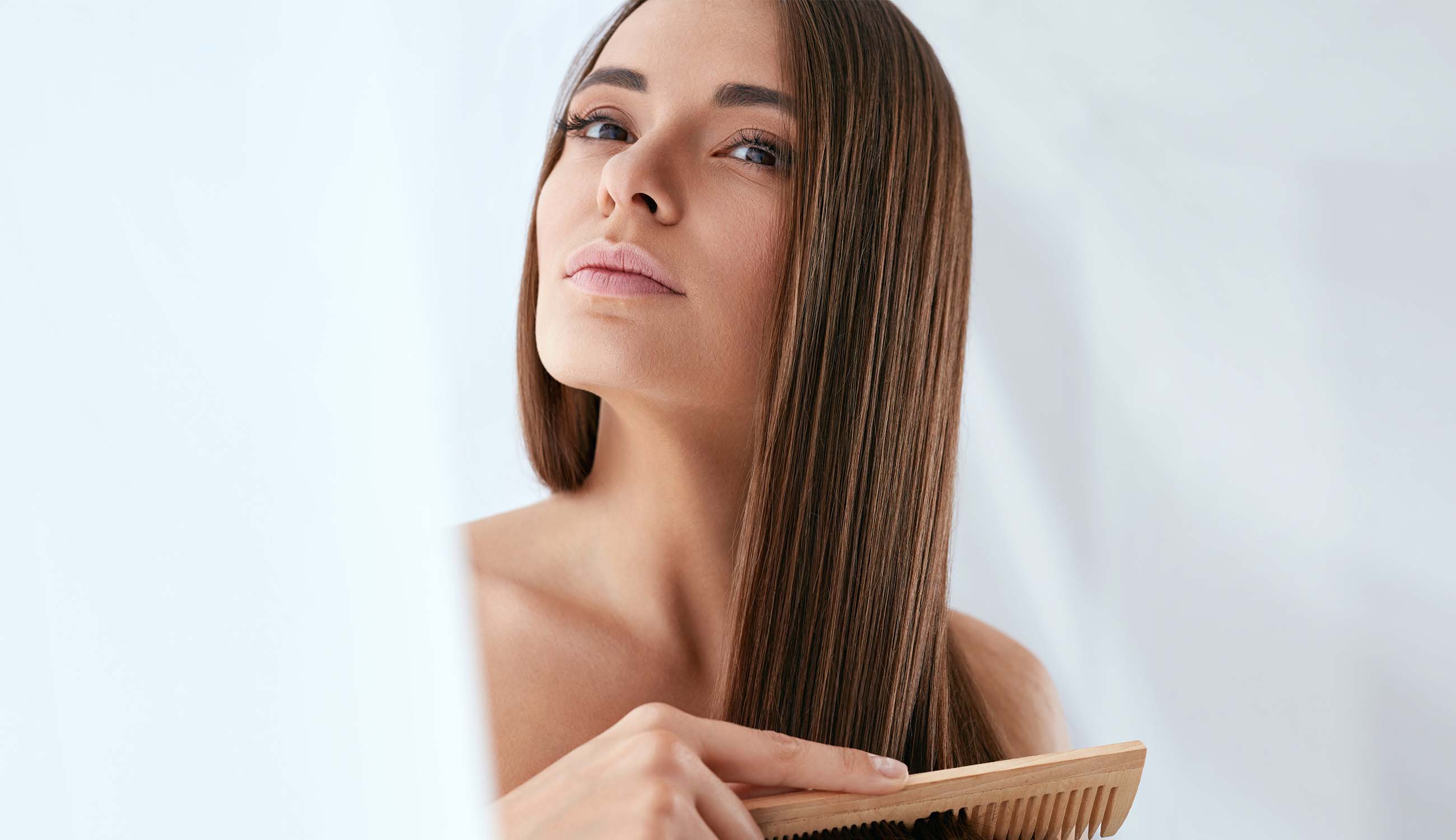 Whoever said fine hair couldn't have as much fun just needed a new hair care routine. Of all the different hair combinations out there, fine hair is some of the least talked about. There's quite a bit of misinformation on the subject. We're ready to cut off any bad hair advice and give our fine hair care routine a well-deserved refresh. Here's everything there is to know about fine hair.
What Defines Fine Hair?
First things first, fine hair is not (exactly) a hair type. Much in the way that saying someone has red hair or blonde hair gives very little description of what a head of hair might look like, saying a type of hair is fine just provides a reference point for how delicate or light each strand of hair appears to be. Fine as a term has more to do with the bulk and diameter of an individual strand of hair. So, the term fine can be quite subjective.
In determining whether hair falls into the fine category, reflect on how your hair behaves.
Do your locks have a low tolerance for heat?

Is heat styling a tricky process, with curls falling quickly?

Does the hair dry relatively quickly, and seem to require more frequent shampooing to keep an oily scalp at bay?
These are all quite common behaviors of fine hair.
Now, as we were mentioned before, fine isn't exactly a hair type. That's right, curly hair can be fine, just like pin-straight hair can be thick or coarse.
Fine gives further description into how the hair looks and provides greater detail into how the hair might behave. However, it's more of a sub-category. When describing our hair, we might say fine shoulder-length waves or long 4C hair that's a mix of coarse and fine.
This intersectionality of lengths, colors, textures, and patterns creates a beautifully diverse community of hair types. Every hair care routine can be uniquely tailored to the individual, right down to the last strand!
Tips for Styling & Coloring Fine Hair
It's hard to know what the most important rule of any hair care routine is (jk, it's always drinking enough water). But fine hair requires a very deft hand and the ability to hold back, allowing the hair to thrive.
Keep it light. It probably comes as no surprise that fine hair and heavy, layered products don't mix. For fine hair to look its best, less is more when it comes to products.
Learn to create shape and texture. One of the pain points with fine hair is a lack of shape or movement and a desire for volume. Finding styles and accessories to build height and shape helps the hair to appear more voluminous. Tools for this include:
Barrettes and clips

Braids and twists

Updos

And, of course, extensions.
Avoid heat as much as possible! When styling hair, try to use low heat, low pressure, or no heat at all if possible.
If you leave with nothing else today, please don't forget this. The less density a strand of hair has, the less it has to fight with against heat and heat damage. It's like running into a storm with just a t-shirt rather than an umbrella. If it's necessary to use heat, add a heat protectant to your hair care routine.
With our warning about heat, it probably comes as no surprise that frequent or excessive color treating is discouraged as well. With fine hair, it's essentially easier for color and heat to break down the integrity of the hair.
When going lighter, be sure to treat hair with Olaplex or another bond builder in your hair care routine to keep the bonds in the hair strong. We also recommend giving the hair periodic breaks from bleach with temporary color, careful trimming, and the occasional protective style.
Focus on scalp health. The scalp is truly the control center of our hair and is really where we should pay the most attention (along with the ends). For fine hair to remain hydrated, balanced, and flowy, look for these in a hair care routine: gentle cleansers, lightweight hydrating conditioners, and sprays rather than creams to achieve shine, hold, and body.
Best Products for Fine Hair
As we mentioned before, it's super important to use compatible hair products in fine hair care routines. As the goal is usually to avoid excessive washing, damaging heat styling, and greasy, flat hair, a focus on in-shower products is the perfect place to start. Here's what you need to know to correctly choose shampoo and conditioner for fine hair, along with a few other product recommendations for care and styling.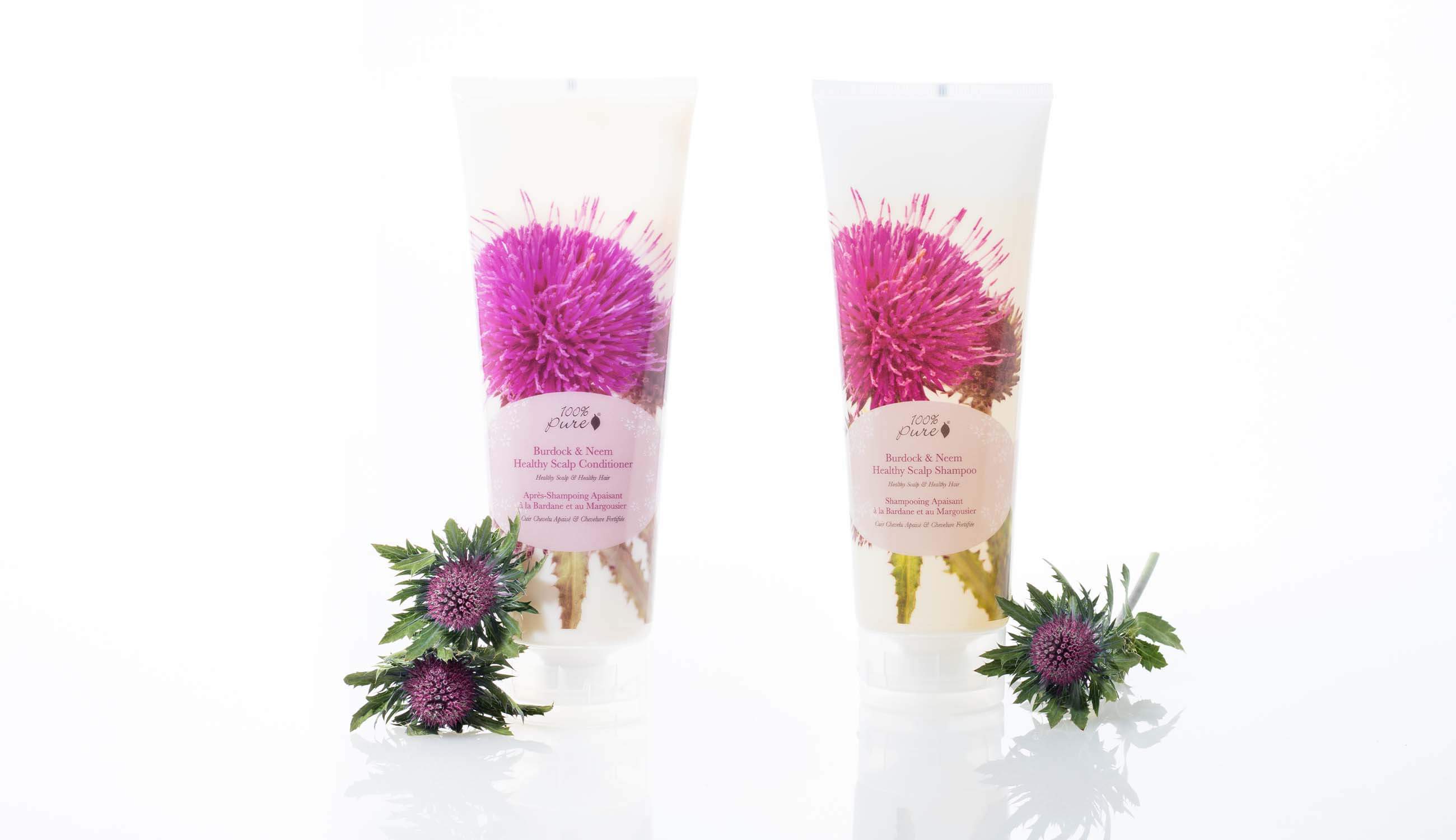 Fresh: Burdock & Neem Shampoo & Conditioner
Looking for the ultimate salon-quality hair washing session? You know, where the scalp is left clean and happy, supporting healthy hair? That's this duo. Key ingredients include kelp for essential minerals, calming growth-supporting herbs like neem and nettle, and provitamin B5 for enhanced hair strength.
Incorporate a hydrating deep conditioner into your hair care routine. Fine hair needs to avoid being weighed down. However, that doesn't mean skipping hair-2-o altogether. Rinse-out treatments with aloe, chia or flax, hyaluronic acid, and honey or rose make excellent options.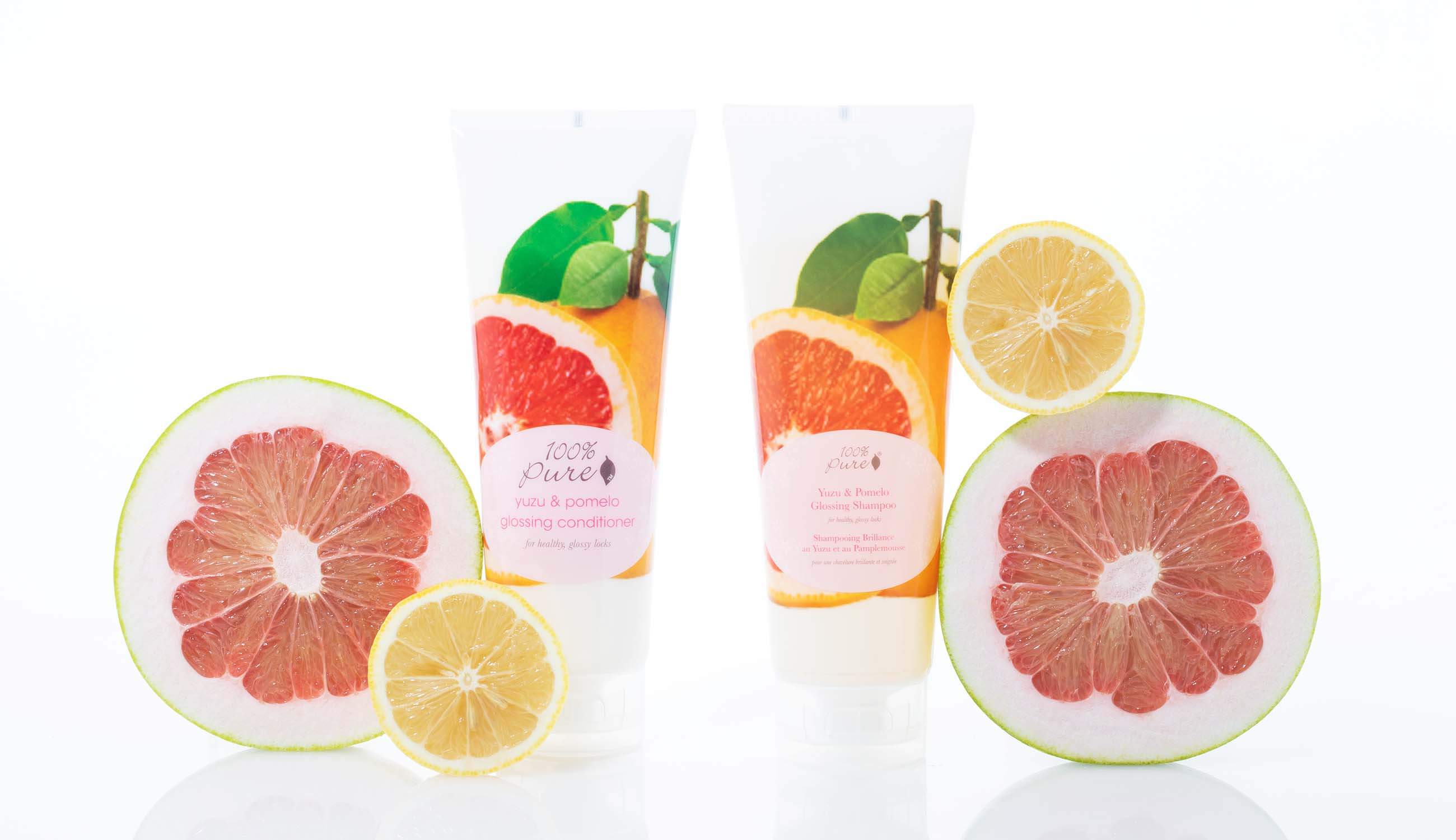 Shine: Yuzu & Pomelo Glossing Shampoo & Conditioner
Luster is really important for a fine hair care routine, as it indicates healthy hair and helps to make the hair appear fuller. Citrus extracts give the scalp a much-needed reset, promoting the growth and appearance of thicker hair. A hydrating aloe and cleansing coconut base keeps the hair hydrated, light, and shiny.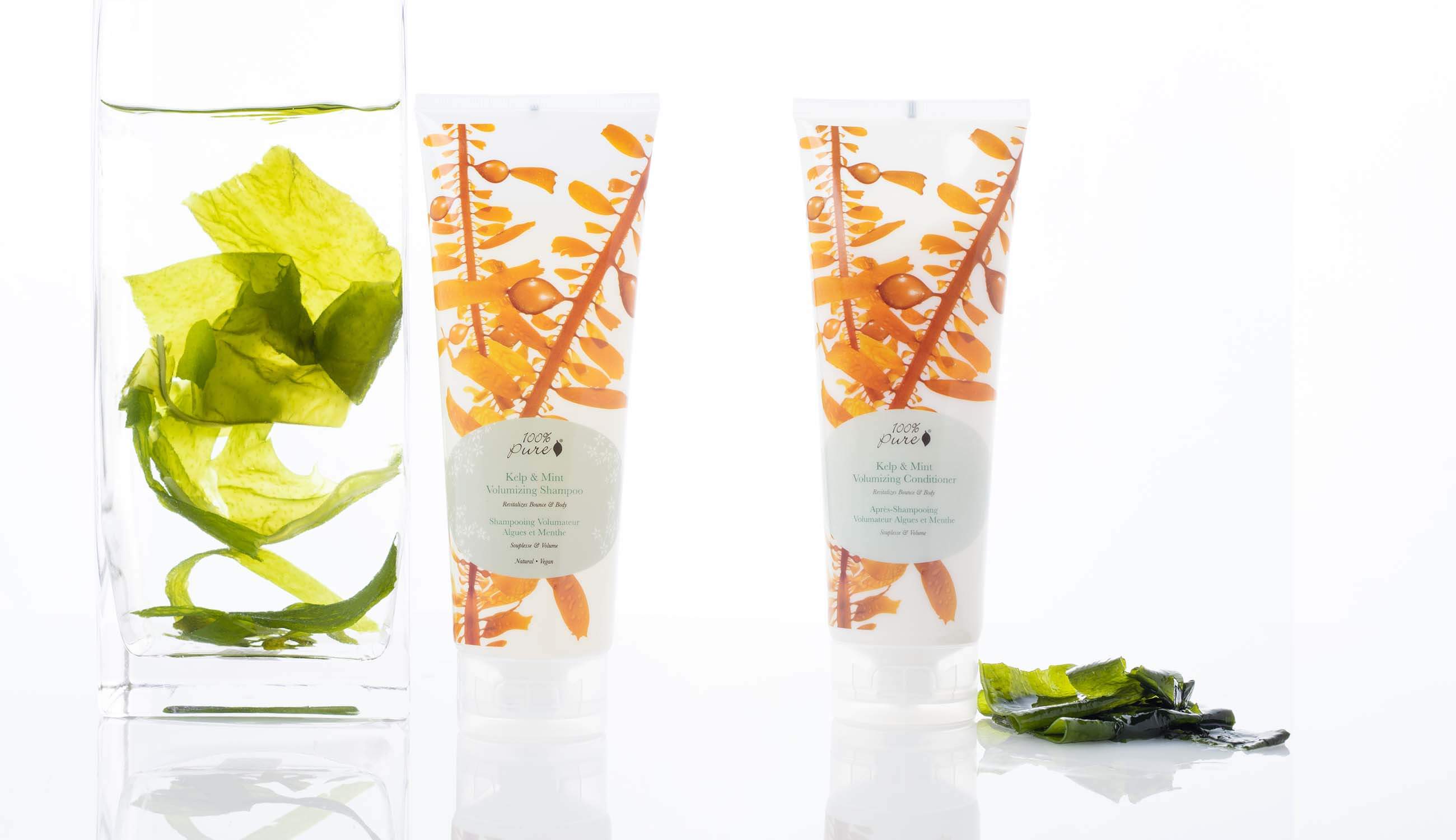 Body: Kelp & Mint Volumizing Shampoo & Conditioner
We're talking body, and yes, it's possible to get without layering a million products. Our first secret here is to make sure the hair is really well hydrated. It can't be styled and manipulated as easily if it is brittle and weak. In this wash duo, we love the stimulating mint for growth and fullness as well. For added volume, drying hair upside down adds that last little bit of oomph.
There are a few more ways to get body without causing damage or putting in a full morning's worth of effort. First, sea salt spray – especially applied on the hair closest to the scalp – can provide natural volume and hold.
For that 90s cover model big hair look, Velcro rollers on the crown of the head (set with a short blast of heat then emphasis on the cool shot) will provide a stunning, soft halo of body that takes just minutes to achieve. Enjoy your beautiful tresses!
We carefully hand-select products based on strict purity standards, and only recommend products we feel meet this criteria. 100% PURE™ may earn a small commission for products purchased through affiliate links.
The information in this article is for educational use, and not intended to substitute professional medical advice, diagnosis, or treatment and should not be used as such.
Sign up to our email newsletter for more blog updates and exclusive discounts.
< Older Post | Newer Post >