Hot Hair Tool Styling Tips for Summer
Protect and replenish hair while minimizing damage from hot hair tools
Posted on July 6, 2021
Written by: 100% PURE ®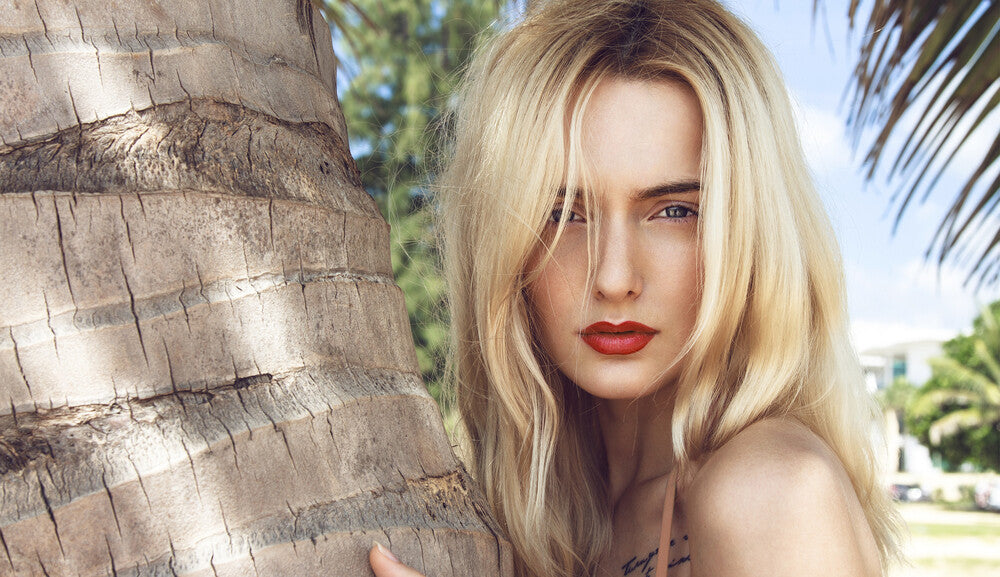 Summer is toasty enough already – so adding heat from hair styling tools is a recipe for hot girl (summer) hair. Whether it's daily blow drying or straightening to a weekly blowout, heat styling can – and will – take a toll on your tresses during the summer months.
We've rounded up summer hair repair and protection tips to keep your strands healthy and happy; they'll leave your hair looking and feeling much cooler.
How to Use Hot Hair Tools
Between curling wands and blow dryers, your hair likely gets more heat than asphalt on a sizzling summer day. But that doesn't mean you have to tuck locks under a straw hat all season; with the right hair protection, you can still use your styling tools in more ways than one.
Blow Dryer
Of all the heat styling tools, the blow dryer is one of hair's oldest teammates. It's not simply a wind tunnel for drying wet locks; it helps with a variety of styles, from beachy waves to locking in curls or a color change.
#1. Straight
The obvious: blow-drying can help you achieve straight hair. After sectioning your hair, use a roller brush and position the nozzle downwards while blow drying your hair for pin-straight strands. You can also use the blower with the concentration nozzle on to straighten your tresses.
#2. Wavy/Curly
Yes – even nice waves and curls are possible from your blow dryer. With damp hair, section off and blow dry using a roller brush to pull the roots upwards until it's dry – then release. Use your fingers to roll your hair back up and secure it with pins. When all sections are finished, release pins to create bouncy curls.
#3. Va-Va Volume
Volumizing is one of the hair dryer's best tricks. Remove the concentration nozzle and blast dry your hair till it's damp. Apply mousse or volumizing product at the roots, then blow dry your hair again to activate the mousse (hello, volume).
Flat Iron
Essential for creating smooth, sleek styles, the flat iron is queen of creating pin-straight locks. Who knew the beloved straightener was capable of more than just flattening unruly strands?
#1. Beach Waves
Wrap one to two-inch sections of hair around a flat iron's plates, while simultaneously twisting the iron away from your face. Pull the iron through your hair, continuing to hold down to create waves even the ocean will envy.
#2. Mermaid Locks
To get these chic bends in your hair, make three braids—one on each side and one in the back—then slowly run each braid through a flat iron twice. Let the braids cool, unbraid them, and voila! You just need a fin!
#3: Lived-In Curls
After curling your hair, use your straightener to relax the end of each ringlet. This gives hair a more tousled, lived-in look instead of perfect 2003 prom curls.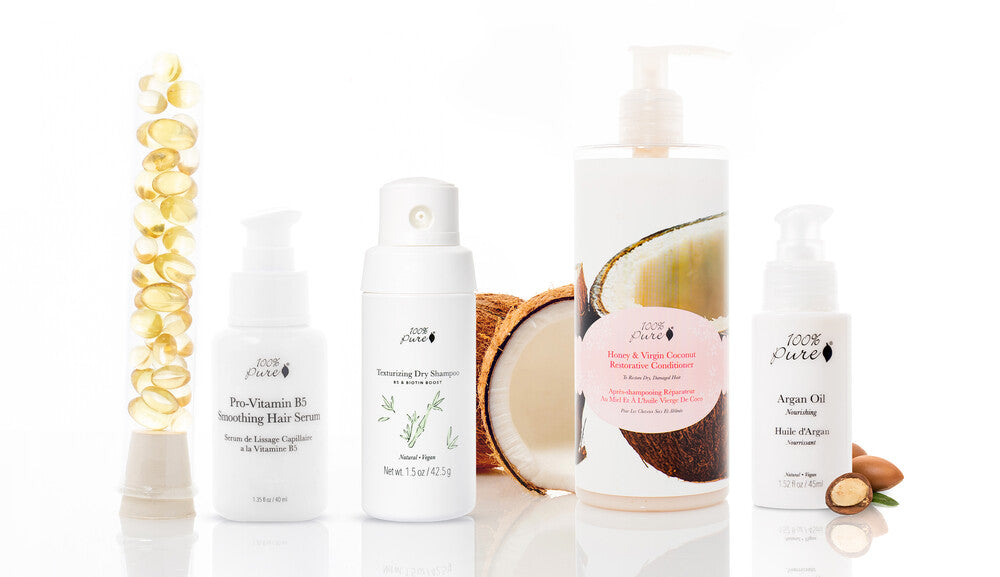 Curling Wand
Despite its intimidatingly simple shape, there's no fancy sorcery behind this hot styling tool. As with any hot hair tool, just be sure to follow the manual's recommendations on your hair type and temperature setting to avoid unnecessary damage.
First, section off hair like layers of a cake; work from the bottom layer and work your way up. Wrap a small section of hair around the wand, starting closest to the root. Wrap your way to the ends (without burning yourself), and hold for 5-10 seconds. Twist the wrist and pull gently downward, to allow the curl to slip off the barrel.
Once you've curled all of your hair, allow the curls to fully cool before brushing them through. Comb through with fingers for tighter waves, or a soft-bristled finishing brush for a fuller, more relaxed look.
Curling Iron
From creating elegant waves to uniform ringlets, a curling iron is one of the most versatile hot girl hair tools. You can go from tightly-coiled curls to boho beach waves in a matter of minutes with just two things: technique and barrel size.
#1. Big, Loose Waves
The rule of thumb is: the bigger the curling barrel, the looser the curl – depending on hair length. A slightly smaller barrel is great for shorter hair. Curl thick pieces of hair and alternate the direction of the curl for more natural waves.
#2. Tight Curls
We're not talking about those tightly wound prom curls – this is the kind of curl that makes it seem like curly hair is in your genes. Using a skinny curling barrel, curl super small sections of hair and alternate the direction of the curl each time.
6 Summer Tips for Hot Hair Tools
Now that you understand how hair tools can transform locks into bouncy waves, tight ringlets, or sleek strands, it's time to nail the prep. This part is key to avoiding summer hair damage!
Here are some best practices when using hair styling tools during any season – especially summer!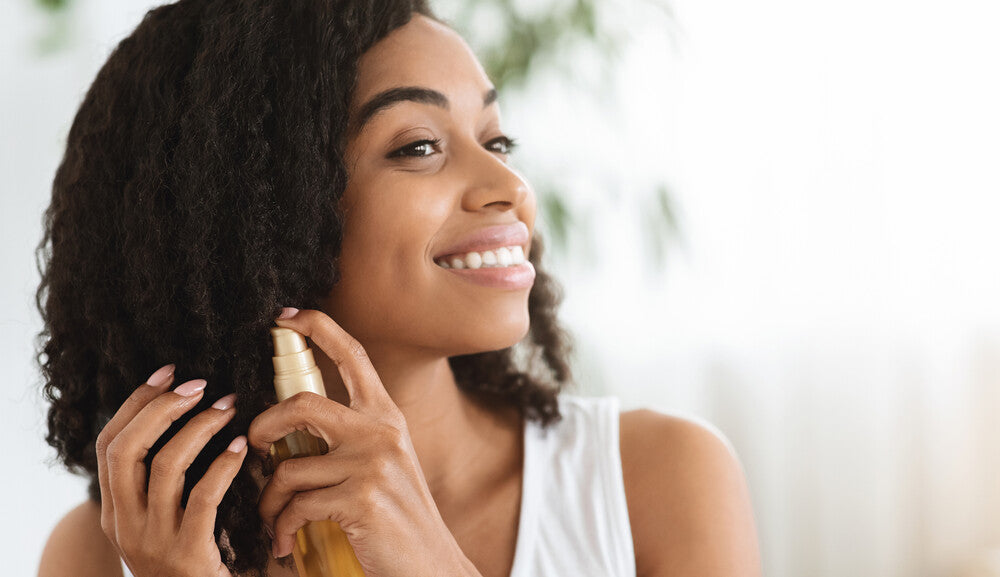 #1. Use a UV protectant
To protect hair from heat (and sun) damage, use a heat protectant every time you're about to use hair styling tools. Vitamins B5 and E in our Pro-Vitamin B5 Smoothing Hair Serum prep hair for easy styling, and create a barrier that protects your hair from direct heat.
PRO-TIP: Wash pillowcases regularly to avoid breakouts from styling products (and residue from SPF/ oily skin).
#2. Try a dry shampoo
Want to avoid the dreaded oil-slick, or weighed down curls from using hair spray or heavy texturizers? A fortifying dry shampoo is a staple for heat styling hair. Our Texturizing Dry Shampoo uses strengthening pro-vitamin B5 to boost volume, shape, and shine.
#3. Cool it on the hot tools
Your hair is already getting enough heat from the sun! Limit use of hot hair tools to 1-2 times per week and 3-4 times per week for blow drying (if that). To extend your style without reheating, sleep with hair wrapped or clipped up.
#4. Add a hair oil
We recommend using pure Argan Oil regularly to prevent excessive dryness and breakage from hot tools. This super lightweight, non-greasy oil is perfect for taming frizz and lightly glossing hair for healthier texture and shine.
#5. Condition regularly
We can't stress this enough: deep condition frequently if hair can take it. Try a weekly hot oil treatment or alternate deep conditioners and masks 1-2 times per week (depending on hair type) to support elasticity after styling with hot tools.
#6. Watch your heat setting
The thinner/ shorter your hair, the lower the heat setting should be. Fine and light hair stay on the lowest end of the spectrum while thick, long hair can go much higher depending on the style.
Going overboard on hot styling tools plus months of fun in the sun? A recipe for baked, brittle strands and breakage. Bottom line: avoid the summertime blues by prepping your hair, knowing your limits, and replenishing hair every chance you get.
We carefully hand-select products based on strict purity standards, and only recommend products we feel meet this criteria. 100% PURE™ may earn a small commission for products purchased through affiliate links.
The information in this article is for educational use, and not intended to substitute professional medical advice, diagnosis, or treatment and should not be used as such.
Sign up to our email newsletter for more blog updates and exclusive discounts.
< Older Post | Newer Post >