Clean Beauty, Better Lashes: Why Switching to Natural Mascara Can Benefit Your Health and Your Look
Va va volume lashes…naturally!
Posted on March 31, 2023
Written by: 100% PURE®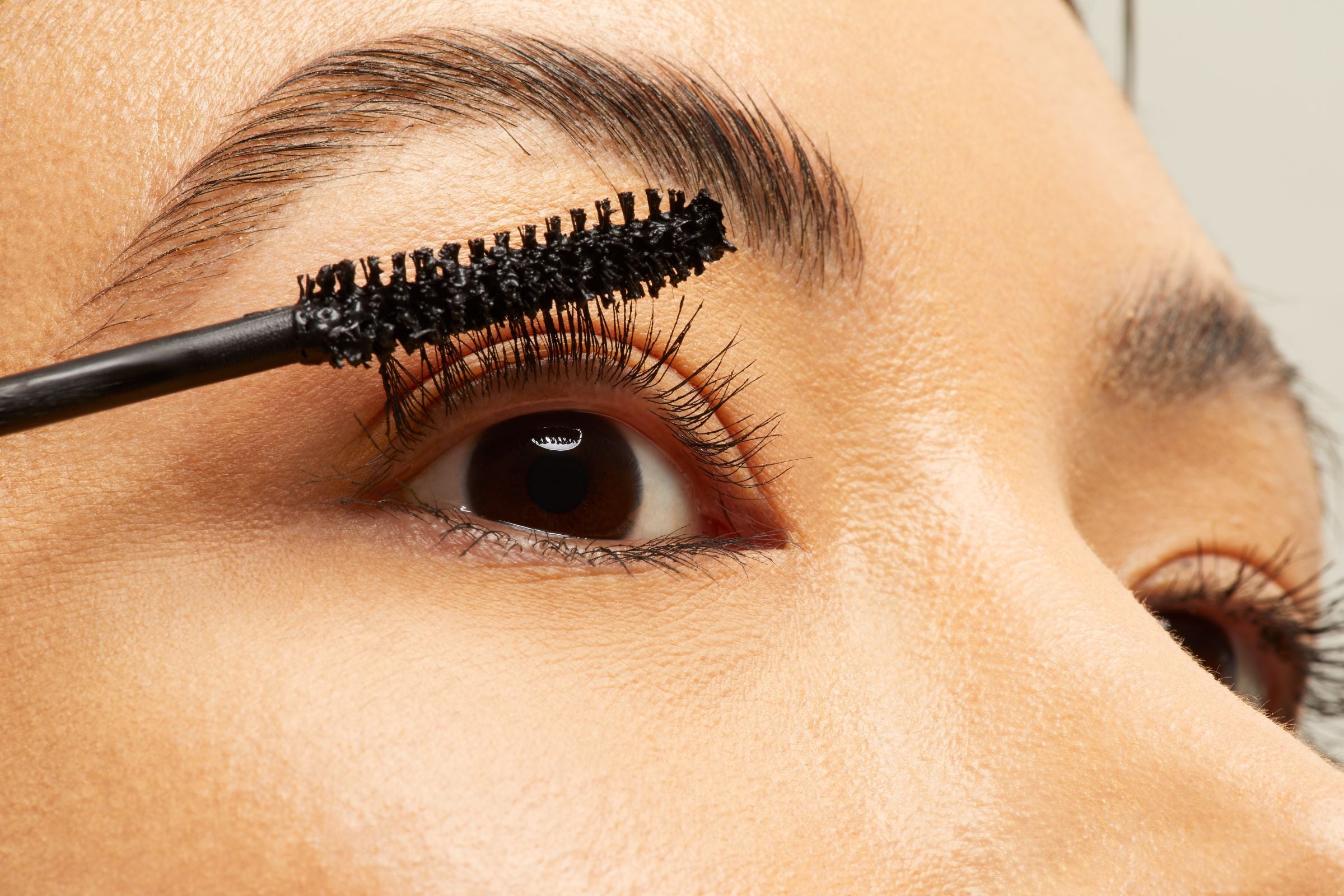 In recent years, the beauty industry has experienced a significant shift towards clean and natural products, and natural mascara is no exception. Made from all-natural ingredients, natural mascara provides multiple benefits, including increased lash health, reduced environmental impact, and a brighter, more defined appearance.
Unlike traditional mascaras that often contain harmful chemicals and synthetic additives that can irritate and damage lashes, natural alternatives, typically made of plant-based ingredients, are gentler and safer for sensitive eyes. Not only that, but natural mascara is also better for the planet, with fewer chemicals and more recyclable packaging materials. If you're looking to revamp your makeup routine with healthier, eco-friendlier products, then natural mascara is worth considering.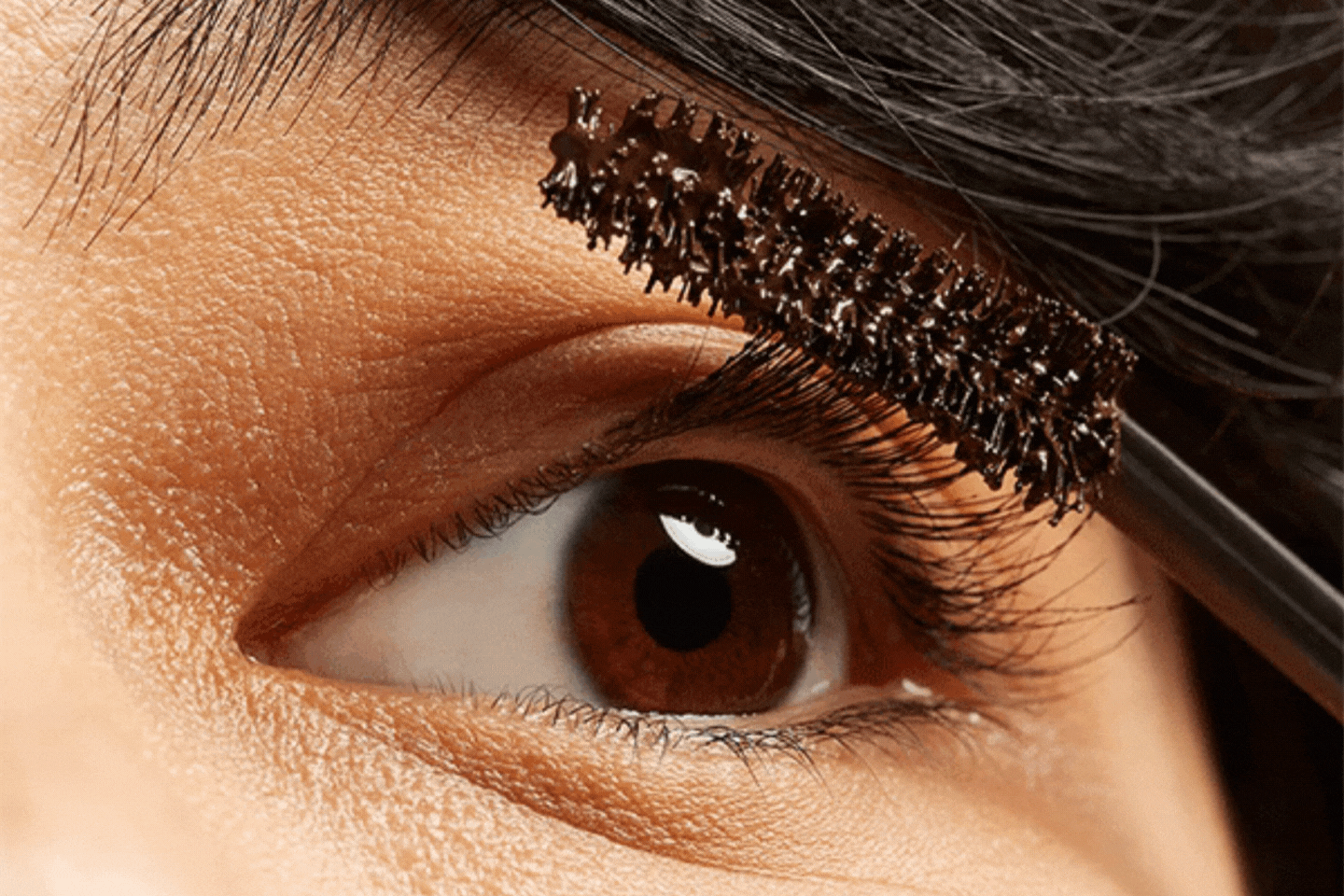 The Dangers of Traditional Mascara Ingredients
When it comes to mascara, we all want lashes that are long, thick, and voluminous–hence our adoration for volumizing mascaras in particular. However, some mascaras on the market contain harmful ingredients that can pose a threat to our health. These ingredients such as parabens, fragrance, and formaldehyde can result in allergic reactions, irritated eyes, and even long-term health issues.
Studies indicate that these toxic substances can penetrate the skin and accumulate in the body over time. So, it's essential to be mindful of what we apply to our eyes, and always read the labels before purchasing a mascara product. Opting for natural and organic mascaras that are free of harmful ingredients can help protect our eyes and health in the long run.
Here are some ingredients to avoid in traditional mascaras:
Parabens in Traditional Mascara
Parabens, a common preservative used in cosmetics, have been found to have potentially dangerous effects on the body. Studies have linked these chemicals to endocrine disruption, which can lead to hormone imbalances.
Coal Tar in Traditional Mascara
However, studies have shown that coal tar can be carcinogenic, meaning it has the potential to cause cancer. Additionally, coal tar can cause skin irritation and allergic reactions. While many companies are moving towards coal tar-free mascara options, it is important for consumers to be aware of the potential dangers of traditional mascara and to carefully read the ingredient labels before purchasing. Your health and well-being should always come first, even when it comes to your makeup routine.
Fragrance in Traditional Mascara
While it may make the mascara smell nice, fragrance can have adverse effects on the sensitive skin around the eyes. It can cause irritation, reddening, and even allergic reactions in some people. It's important to read the labels carefully and choose fragrance-free options if possible to avoid discomfort and potential long-term issues. Your eyes are precious, and taking care of them should always be a top priority.
Teflon in Traditional Mascara
We have all heard of the miraculous properties of Teflon, the non-stick coating that makes cooking a breeze. But did you know that it has been found in traditional mascara? The dangers of Teflon in cosmetics have been debated for years and for good reason. Studies have shown that prolonged exposure to this chemical can lead to health issues including cancer, hormone disruption, and damage to the reproductive system. This is especially concerning when it comes to mascara, as it is applied close to the eyes. It is important to read ingredient labels and choose safe, non-toxic makeup options to protect our health in the long run.
Synthetic Pigments in Traditional Mascara
Artificial colorants are often used to give mascara its rich black color, but they are not without risk. They can cause allergic reactions, eye irritation, and even damage to the corneas. Opt for natural and organic mascara options to avoid the harmful effects of synthetic pigments.
Ready to hear more about the ugly side of traditional mascara? Check out our blog here.
The Benefits of Natural Mascara
If you're looking for a way to boost your lash game without sacrificing your health, natural mascara might be the solution you've been searching for. Loaded with safe, wholesome ingredients like chamomile extract, vitamin E, and maracuja oil, these products nourish each strand, helping lashes grow longer, thicker, and stronger.
Plus, unlike traditional mascaras that can dry out delicate skin and cause irritation, natural options are gentle on your eyes, providing a more comfortable application experience. From volumizing formulas to curl-inducing wands, there's a natural mascara out there for everyone, so why not go green and give your lashes some love?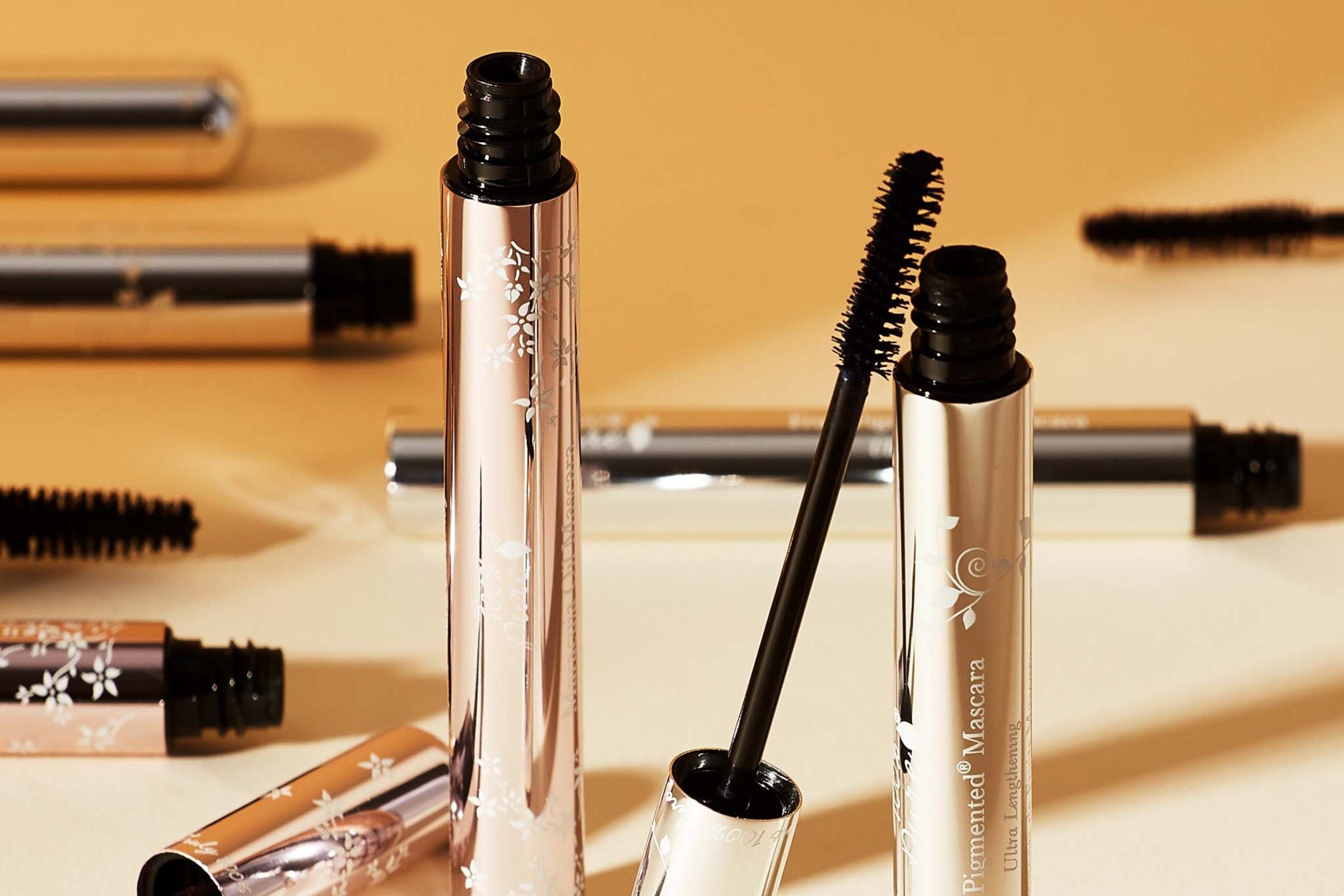 Choosing the Right Natural Mascara
Selecting a natural mascara can be a challenge, as there are many factors to consider. Here are a few key factors to keep in mind when selecting a natural mascara:
Ingredients: Look for natural and non-toxic ingredients such as plant-based oils and waxes, and avoid harmful ingredients such as parabens, sulfates, and synthetic fragrances. Also, make sure the mascara is free of animal-derived ingredients if you prefer a vegan option.
Performance: Consider the mascara's performance, including how well it lengthens, volumizes, and separates lashes. Some natural mascaras may not perform as well as traditional mascaras, so be sure to read reviews and look for formulas that work well for your lash type and needs.
Brand reputation: Look for brands that are reputable and have a strong commitment to sustainability and ethical practices. Brands that are certified organic or cruelty-free may also be good indicators of quality and ethical practices.
Packaging: Consider the packaging of the mascara, including whether it is recyclable or made from sustainable materials. Some brands offer refillable or reusable packaging options, which can be a more sustainable choice in the long run.
Price: Natural mascaras can vary in price, so consider your budget when making a selection. While some natural mascaras may be more expensive than traditional options, they can be a worthwhile investment in your health and the environment.
Not sure where to start? Here are two mascaras that will lift, separate, and volumize your lashes without harmful ingredients:
Fruit Pigmented® Ultra Lengthening Mascara
Looking for a mascara that gives you long, luscious lashes without any clumping, smudging, or flaking? Look no further than our Fruit Pigmented® Ultra Lengthening Mascara! With its slim, hourglass wand, this mascara is specifically designed to coat each lash with healthy conditioners and stunning natural pigment from black tea, berries, and cocoa. Not only does it give your lashes a beautiful, natural look, but it's also water-resistant and free of any toxic petrochemicals, so you can feel good about what you're putting on your skin. Say goodbye to traditional mascaras and hello to healthy, ultra-lengthened lashes!
Maracuja Mascara
Get ready for luscious, dramatic lashes with our volumizing mascara formula! Unlike other mascaras that can leave your lashes clumped or flaky, our Maracuja Mascara formula is infused with Maracuja oil from passion fruit to smoothly coat each lash. And that's not all - Pro-vitamin B5 and lash-thickening seaweed also enhance volume and promote healthy hair growth. What's more, thanks to a tapered oval tip and rich pigmentation from tea, cocoa, and coffee beans, this water-resistant mascara delivers both intense color and feathery, natural-looking volume. Say goodbye to lackluster lashes and hello to bold, beautiful eyes!
By considering these factors, you can select a natural mascara that is both safe and effective while also aligning with your values and priorities.
To get the most out of your mascara use, check out our application tips here.
We carefully hand-select products based on strict purity standards, and only recommend products we feel meet this criteria. 100% PURE™ may earn a small commission for products purchased through affiliate links.
The information in this article is for educational use, and not intended to substitute professional medical advice, diagnosis, or treatment and should not be used as such.
Sign up to our email newsletter for more blog updates and exclusive discounts.
< Older Post | Newer Post >