Soy wax candles, reed diffuser, and pillow mist for a calmer home space
Posted on November 23, 2021
Written by: 100% PURE ®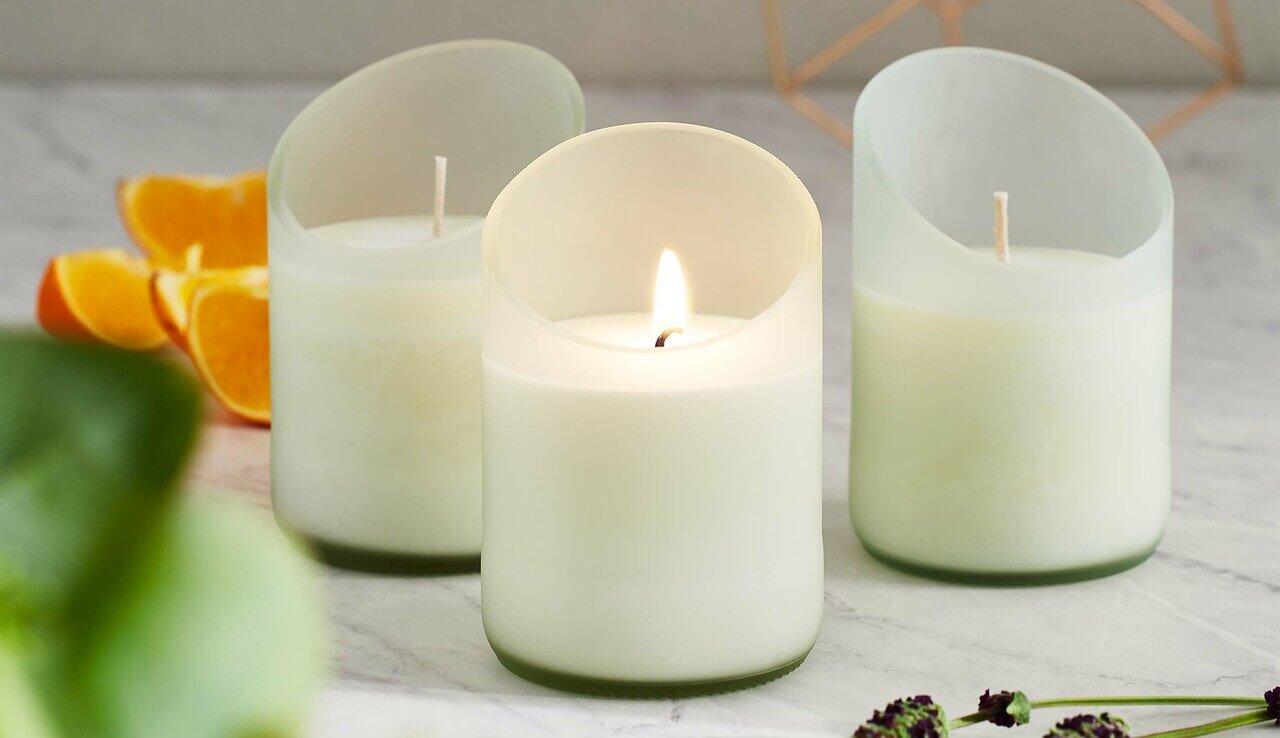 "There's no place like home." What saying could ever be more true?
Home should be the place where we feel our most comfortable, safe, and secure. And over the past year, it's where the majority of us have easily spent most of our time! And of course, we love to spruce up our home with inviting, comforting aromas – whether it's a scented candle, diffuser, or a little spritz of linen spray.
But here's the thing: not all home goods are good for your home. In fact, some products could be filled with hundreds of toxins, ready to flood your living space the second you use it!
In the journal of Environmental Health Perspectives, over 130 volatile organic compounds (VOCs) were cited in 25 household products, which included home fragrances like air fresheners. But we believe that you, your home, and the planet deserve better, and the solution leads us to the world of aromatherapy.
Without further ado, we're ecstatic to announce the launch of our Home Collection! In the spirit of ingredient transparency (that's kind of our thing), we're taking a comprehensive look at home fragrance. We'll cover what to look for, what to avoid, and the steps we took to help keep your space safe, healthy, and feeling like home.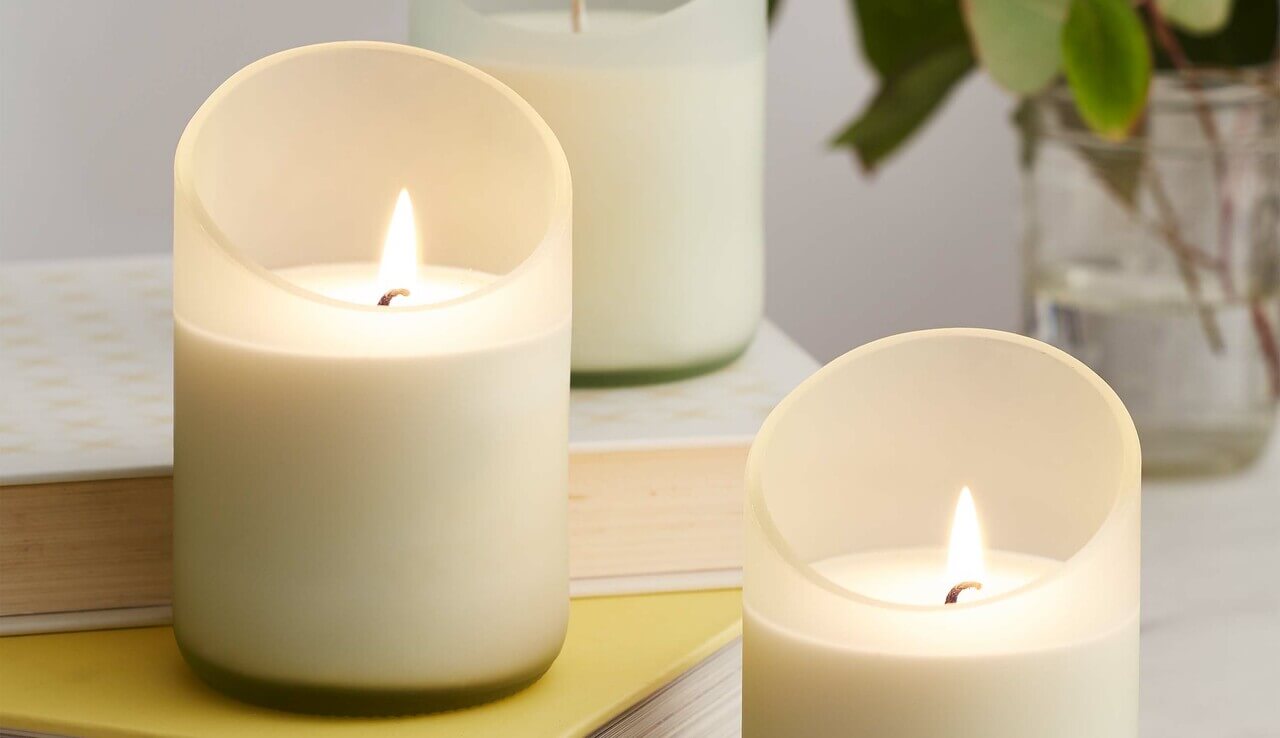 Soy Wax Candles
This fall, we talked about scented candles and the dangers of synthetic fragrances. ICYMI, we'll paraphrase: not all candles are created equal, and it all comes down to how they're made. While there are a few ingredients we despise, paraffin may be the worst (and most common) offender.
Paraffin is a petroleum by-product that's used to make candle wax. Before it undergoes an intense refinement process, it's known to contain a vast array of harmful toxins, like toluene and benzene. But even after it's heavily processed, some experts have expressed that toxins may still linger, only to emit when the candle is lit in your living room.
To make matters worse, paraffin isn't biodegradable, and therefore isn't a sustainable material. The only thing paraffin has going for it is that it's cheap; and when it comes to your home, "cheap & dubious" isn't what you deserve.
Instead, opt for clean-burning candles made from either beeswax or soy, and ditch the nauseating synthetic scents for natural aromas, especially essential oils. That said, we're proud to introduce our Soy Wax Candle collection! They're made with pure essential oils for a natural, subtle aroma that comes in 3 beautiful blends:
Citrus Grove Soy Wax Candle
A vibrant, energizing blend featuring lemon, grapefruit, and tangerine for a gently uplifting ambience.
Summer Sunset Soy Wax Candle
A soothing blend to welcome you home with every flicker. Featuring notes of rosemary, lavender, and bergamot to make you feel more at home than ever before.
Newsletter
Subscribe
for more blog updates and exclusive discounts
Forest Rain Soy Wax Candle
Indulge in some woodland escapism with this clean, earthy blend. Pine, cedarwood, and eucalyptus break through the mental fog for a boost of clarity, perfect for those working from home.
All of our essential oil candles are made in repurposed glass bottles, which is more sustainable than using virgin glass. This makes every candle a truly unique experience: please be aware that you may receive your candle in either white, green, or brown glass, but this won't impact the candle's scent.
Our soy wax candles were also created to last; each one has a burn time of 40-45 hours.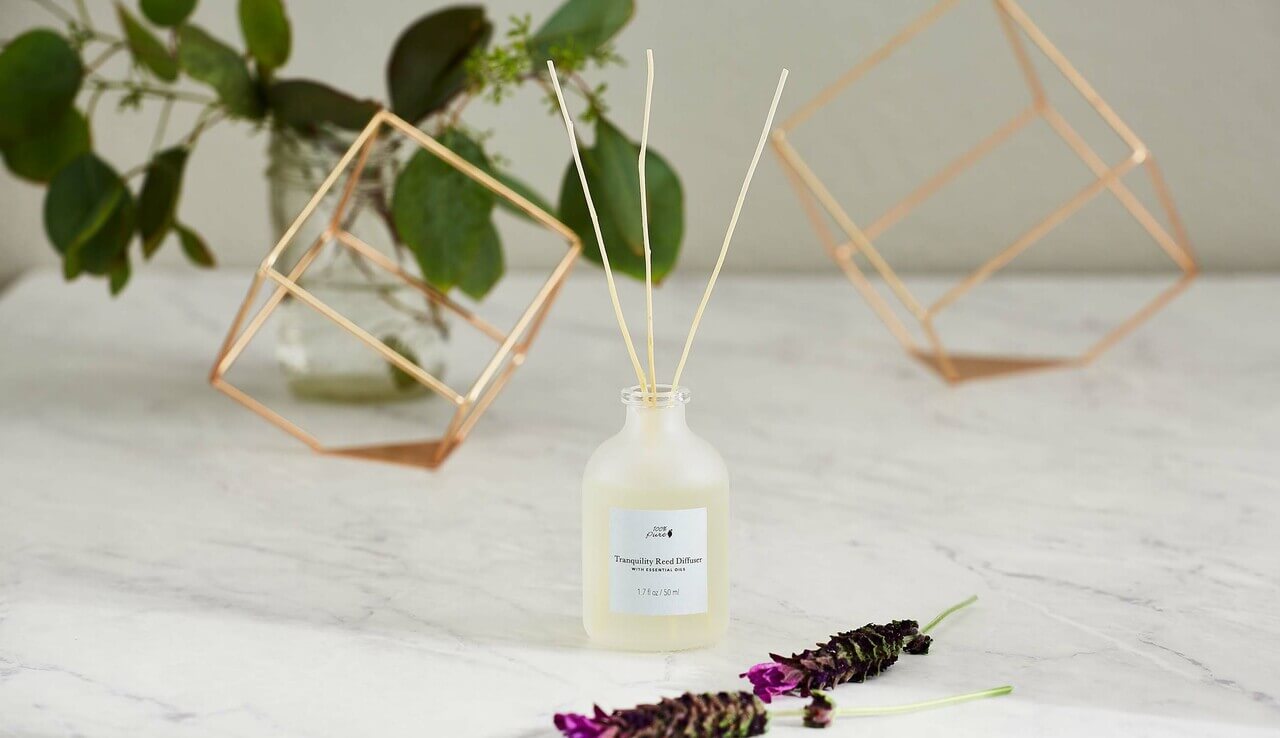 Tranquility Essential Oil Reed Diffuser
Home should smell inviting & comforting all the time—not just when we light a candle!
That's why air-fresheners and plug-ins are such a popular option. But unfortunately, there are all too many products made with ingredients that can be harmful to us and the environment.
For instance, many air fresheners contain toxic propellants, which can linger in the air for hours. On top of that, plug-ins may contain formaldehyde and/or harmful phthalates, which can sometimes act as endocrine disruptors.
Luckily, you don't have to sacrifice scent for your family's health, because there are natural, non-toxic options – like our Tranquility Essential Oil Reed Diffuser.
We created our reed diffuser so you can experience a constantly soothing atmosphere, without the stress of wondering about what you're inhaling.
This eco-friendly reed diffuser uses natural essential oils to promote a calming ambience with mint, eucalyptus, and lavender essential oils, which are dispersed in the air through diffuser sticks.
While most air-fresheners are virtually impossible to recycle, our diffusers are both recyclable and biodegradable. We sourced our glass from repurposed, recycled bottles, which is more sustainable than virgin glass.
In terms of diffuser sticks, we chose the plant arrowleaf Sida, or Sida rhombifolia. This perennial is native to the tropics and subtropics, and each branch is carefully skinned, washed, and dried beforehand.
Traditionally valued as a fiber plant, Sida is known for holding a scent much longer than bamboo or cedar reeds. Typically, the scent in Sida reeds lasts 2-3 months before it needs to be refilled! Just be sure to seal your diffuser vase in between uses to prevent natural evaporation that may occur.
When starting out, diffuser sticks can be replaced every 3 days to achieve the strongest scent; they can last longer, but scent will lessen over time. For a stronger scent, use more sticks; for a more subtle scent, use fewer. We recommend starting with 3 diffuser sticks, and allowing 30-60 minutes to determine how effectively the aroma fills your space.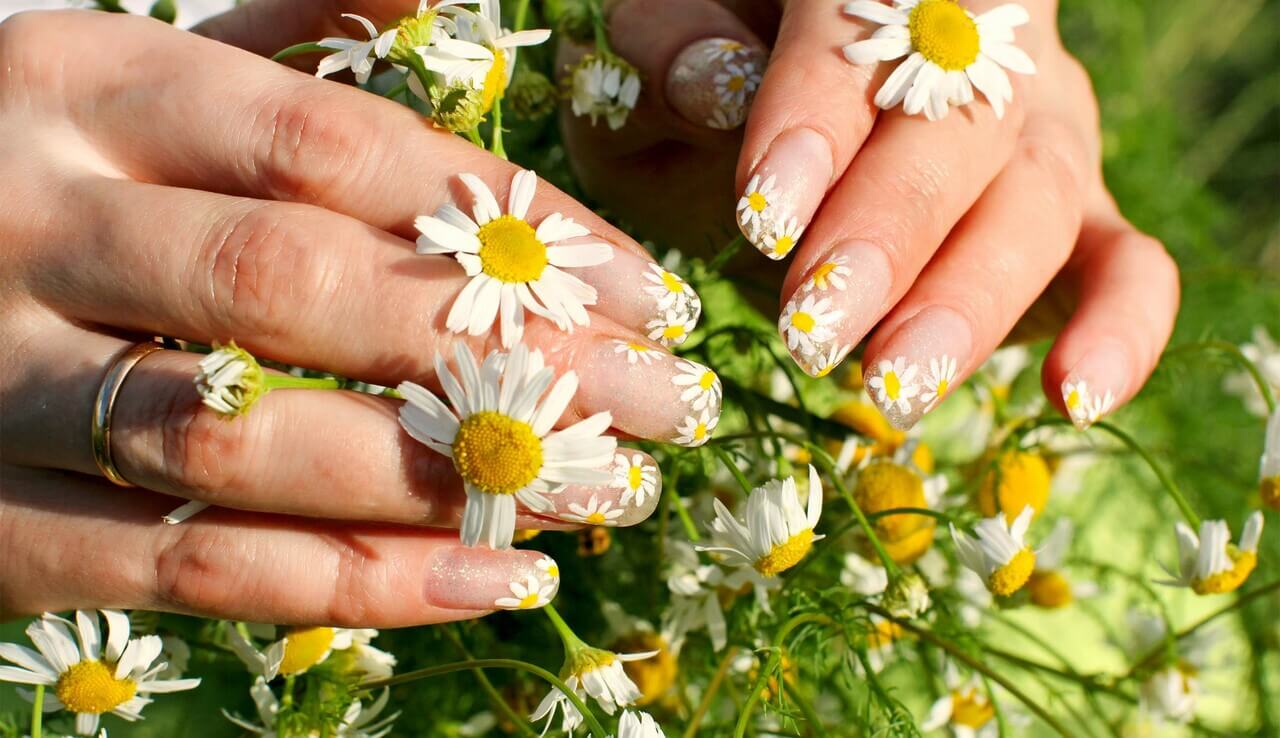 Tranquility Essential Oil Pillow Spray
Whether it's when we're lounging on the sofa or curling up in bed, we feel the most comfort when all of our senses are at ease. But it's hard to feel that way if there might be formaldehyde lingering in your sheets.
That's why it was important for us to include the non-toxic Tranquility Pillow Spray in our Home Collection. Made with pure & natural essential oils, this pillow spray was developed by French perfumers to neutralize odor and freshen the air without synthetic fragrances or perfumes.
And while we call it "pillow spray," you can really use it anywhere: pillows, sheets, bedcovers, curtains, or you can even use it as a room spray! And with its soothing blend of lavender, mint, rosemary, basil and eucalyptus, your home will smell like home – but with a more tranquil, spa-like aroma.
While this should definitely be your year-round go-to for home air refreshing, remember that it's not going to linger for hours like those toxic air fresheners. While essential oils have a strong aroma when sprayed, they will not remain on fabrics or in the air as long as synthetic perfumes or chemical room sprays. This is because we leave out the toxic phthalates and parabens, which are designed to prolong the scent of synthetic, petroleum-based perfumes.
Love learning about essential oils and their benefits for health and wellbeing? Keep up with more essential oil highlights from our blog:
We carefully hand-select products based on strict purity standards, and only recommend products we feel meet this criteria. 100% PURE™ may earn a small commission for products purchased through affiliate links.
The information in this article is for educational use, and not intended to substitute professional medical advice, diagnosis, or treatment and should not be used as such.
Sign up to our email newsletter for more blog updates and exclusive discounts.
< Older Post | Newer Post >