7 Tips for Smudge-Free Smokey Eyes
How to get sultry, seamless, and smudge-free smokey eyes with a few helpful hints
Posted on September 18, 2019
Written by: 100% PURE®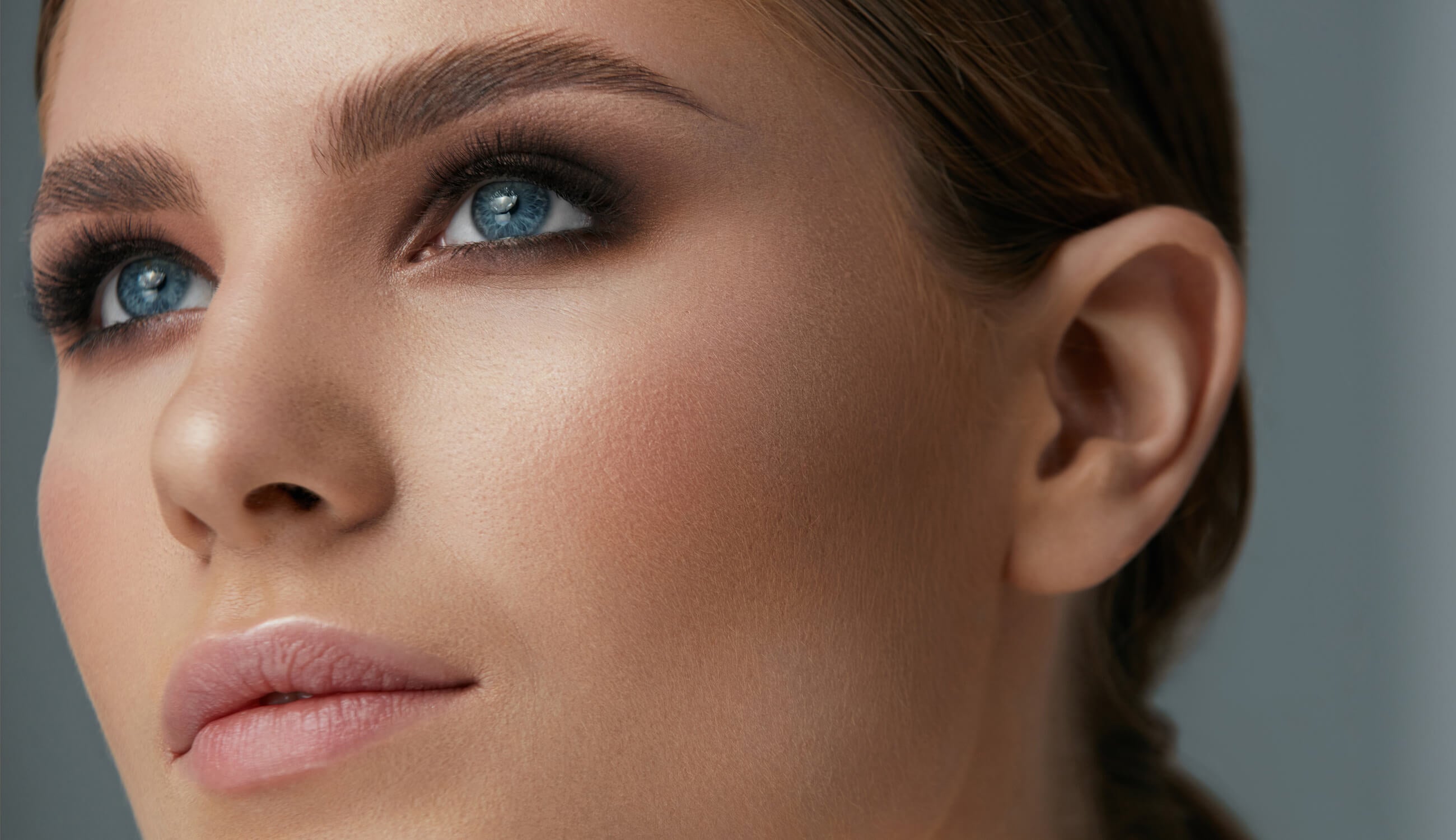 The dreaded raccoon eye – does it haunt your makeup dreams? We're not ones for throwing shade, but a smudged smokey eye isn't quite our idea of 'cute'. Want the smudge-free version of your favorite smokey eye, but not sure how to get there? These 7 simple tips will save your smokey eye – no fire extinguisher required!
#1: Always start with a primer
A great makeup primer is like wearing the right bra – it just makes everything put on top look better. Our skin secretes oil, which can disturb our eyeshadow application and the performance of the products we wear. A primer – or even concealer – can provide a secure foundation for longer lasting, better applied makeup.
There are so many different eyeshadow bases to choose from, so how do you pick? Those with a sticky or tacky feel really grab onto shadows. Avoid anything too wet, that feels like it will set; these will cause creasing in the eyeshadow a few hours after application.
For a vibrant eyeshadow look that plays up pigment, go for a tinted primer product that's got a decent amount of coverage in it. We often use our everyday concealer, as it neutralizes our eyelid color. This creates more vibrant color and deeper smokey eyes, while providing a reliable base for longer lasting, smudge-free looks.
#2: Avoid oil-based beauty products
As we mentioned before, our skin secretes oil – sometimes far more than we'd like. Instead of using products that are oil-forward on your lids, look for hydrating products with balancers like lavender or rice powder. Check the ingredients list of your eye primers and concealers. If oil is one of the first 4-5 ingredients, the chances are that this is one of the sneaky contributors to your eyeshadow being smudged.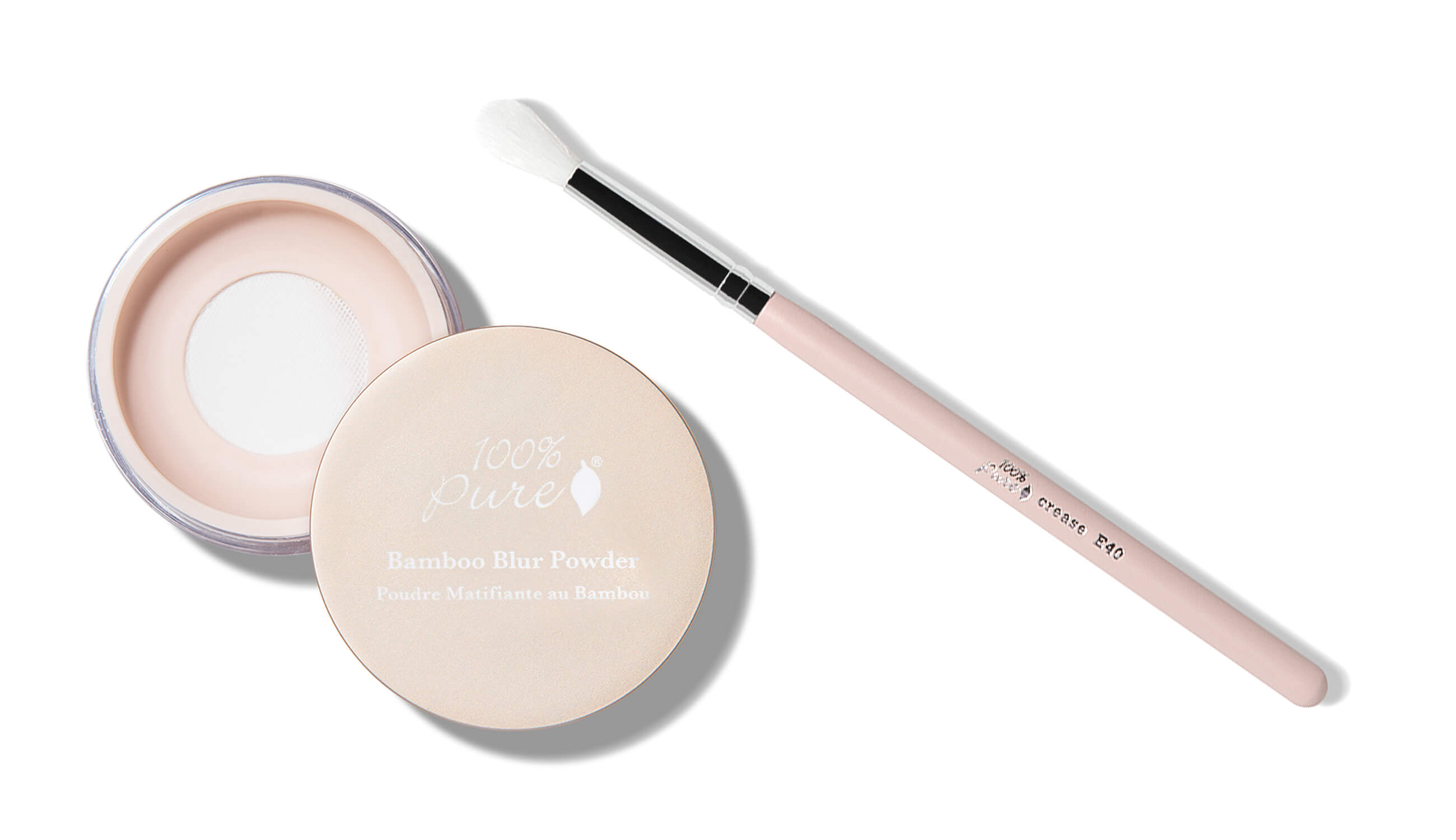 #3: Set with a translucent powder
Anytime you lay down a base, complexion product, or simply go straight in to start your eyeshadow, know this: translucent powder is the great equalizer. Use a little sheer powder on your lids to set your primer into place, before going in to start your smokey eye. Sweeping a little translucent powder on the lid helps absorb any excess oil, and provides a fantastic blending base for the rest of your smudge-free smokey eye shadows.
For this job, none other than our Bamboo Blur Powder will do. This lightweight, vegan setting powder goes on like silk and sinks right into the skin for a smooth, satiny feel. The base of bamboo silica absorbs oil, repels acne-causing bacteria, and strengthens the skin's barrier for a more youthful complexion. In this case, it keeps our eyeshadows smooth and strong for smoke that doesn't turn into smudges.
#4: Remove excess shadow before applying
When we're in a rush to meet the girls for a drink, it's easy to just dip and swipe – forgetting all about the sacred rules of eyeshadow. When it comes to smokey eyes, one of the biggest contributors to smudging is excess eyeshadow on the lids. This 'fallout' makes a mess of our under eyes, collecting in the fine lines around our eyes and sprinkling onto our cheeks.
When you dip your eyeshadow brush into your eyeshadow, tap the barrel of the brush (the metal casing) onto something firm. This could be the rim of your palette, the side of your mirror, or your could even use a finger as a ledge – and tap the excess product off right over the trash.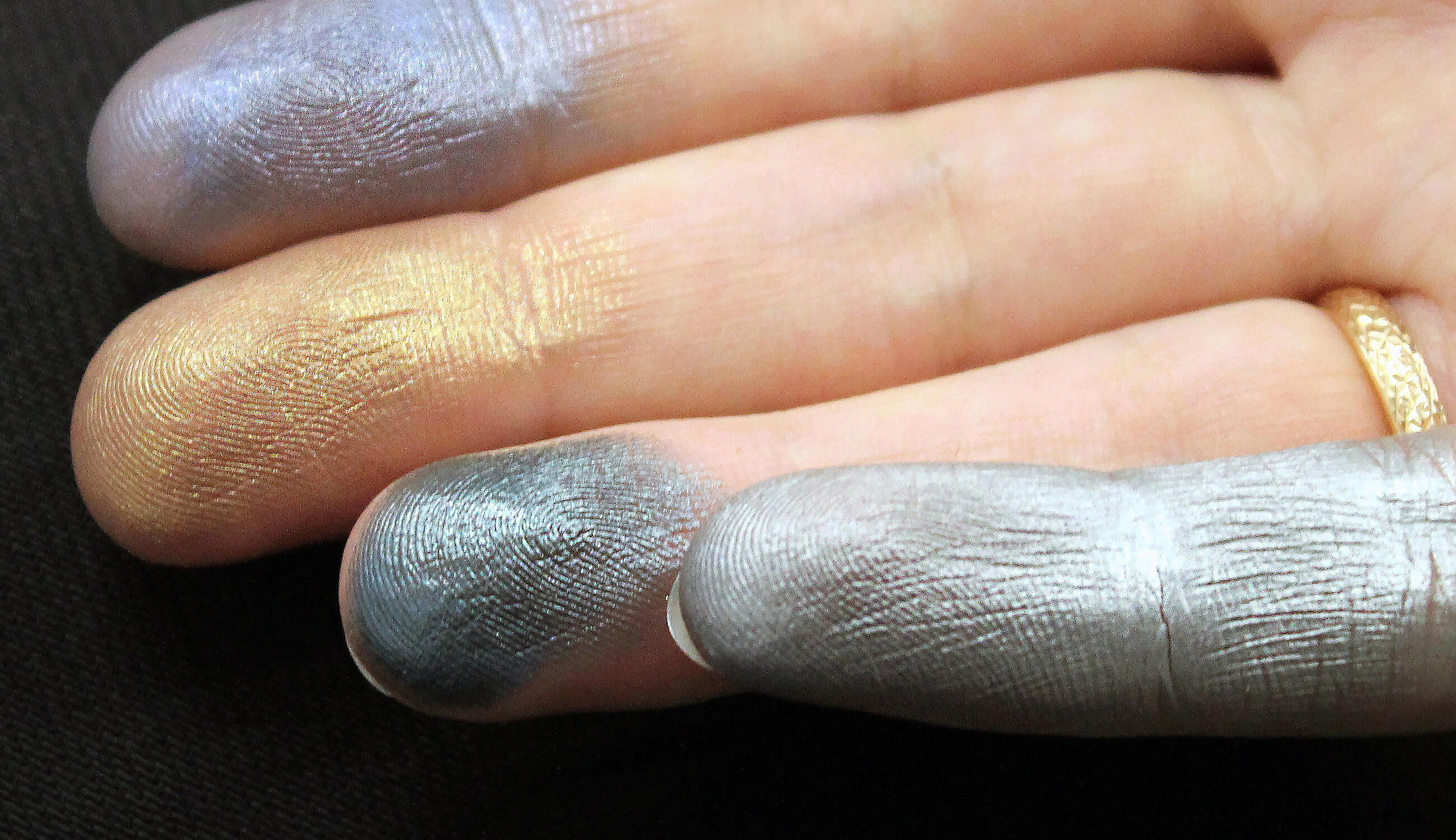 #5: Pat on shimmer shades
Planning to add a little sparkle to your smokey eyes? Before you go in with your brush, try a finger instead. Nope, your fingers don't have magical powers – it's the fine layer of natural oils plus body heat from your fingertips that helps the sparkle hold itself together. Fingers are also great tools for getting into the curves and crevices of the eyelids, and for preventing shimmer fallout onto the cheeks.
PRO TIP: If you do go in with a brush for more color, don't buff the product out! Always pat and preserve the color. If you'd prefer not to use your fingertip, go for a damp sponge or use a tiny detail eyeshadow brush sprayed with water or setting spray to really grab onto the shadow and make it pop.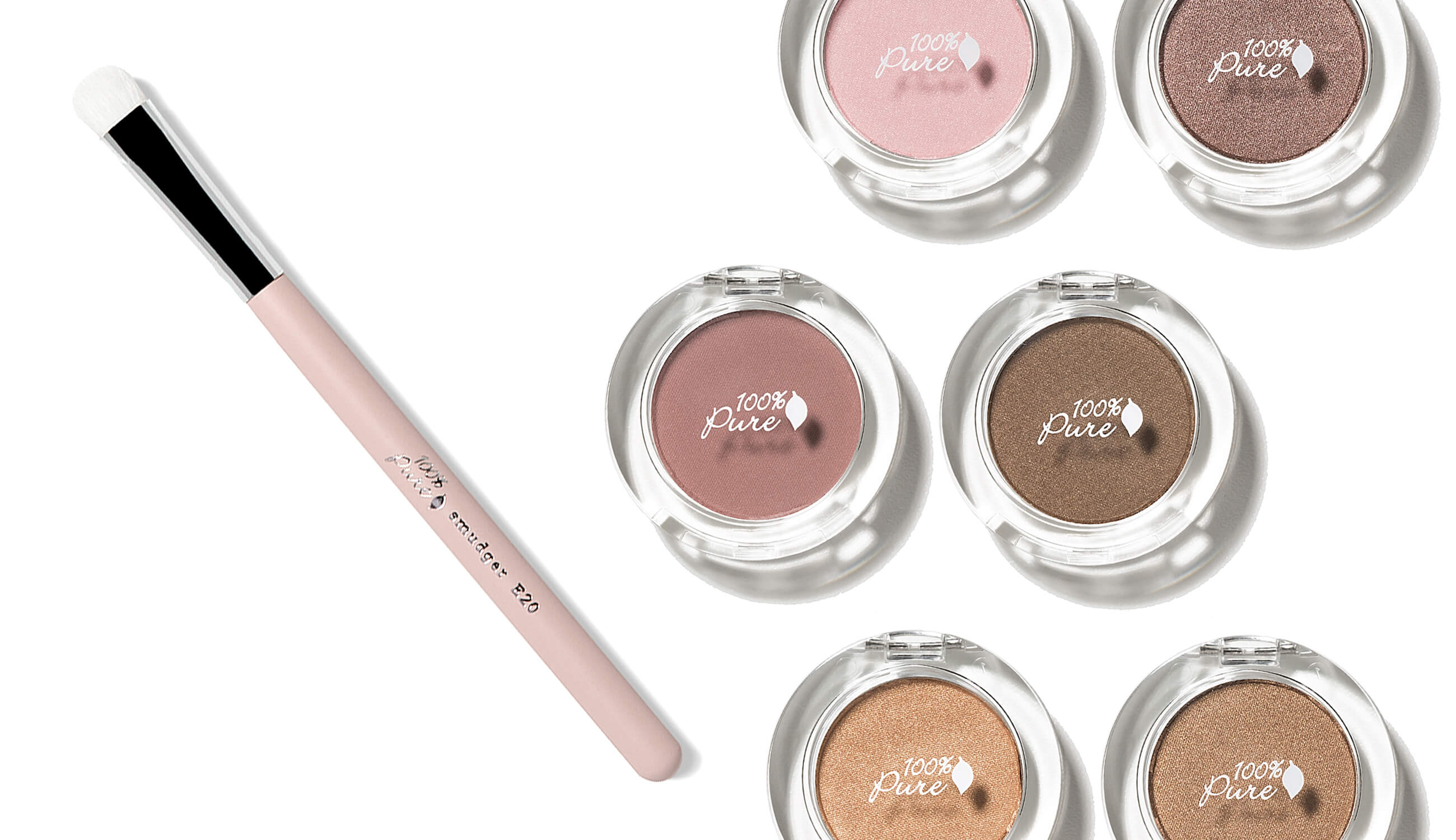 #6: Use flat – rather than round – brushes
When blending a base shade or setting powder, using a fluffy brush gets you the most bang for your buck. You won't have to work too hard for soft, diffused edges that melt away. But when you need definition – in the crease or along the lash line – using a fluffy brush will only bring you heartbreak. Instead go for a dense, flat shadow brush, which are (ironically) often called smudger brushes.
These brushes are flatter and have less brush strand real estate, meaning you can be more specific about where you apply your shadows using a smaller, more detailed tip. So long as you remember to tap off the excess eyeshadow product, using this brush will help keep the color where you put it – and away from where you didn't.
#7: Use leftover product on the lower lash line
Despite tapping off excess product and blending so well that even Michelangelo wouldn't detect any lines – there will still always be a tiny bit of shadow left on your brush. Let's use this to our advantage by blending along the lower lash line!
Giving this area a bit of shadow really helps deliver on the whole smokey eye look, but is one of the problem areas for smudged eyeshadow and raccoon eyes. By using only a slight amount of product – instead of double dipping for more product – we get a softer, subtler version of the look and eliminate the risk of fallout a few hours down the road.
We carefully hand-select products based on strict purity standards, and only recommend products we feel meet this criteria. 100% PURE™ may earn a small commission for products purchased through affiliate links.
The information in this article is for educational use, and not intended to substitute professional medical advice, diagnosis, or treatment and should not be used as such.
Sign up to our email newsletter for more blog updates and exclusive discounts.
< Older Post | Newer Post >