We're covering what makes powder face masks a unique (and ultra-potent) skin care essential
Posted on September 13, 2019
Written by: 100% PURE®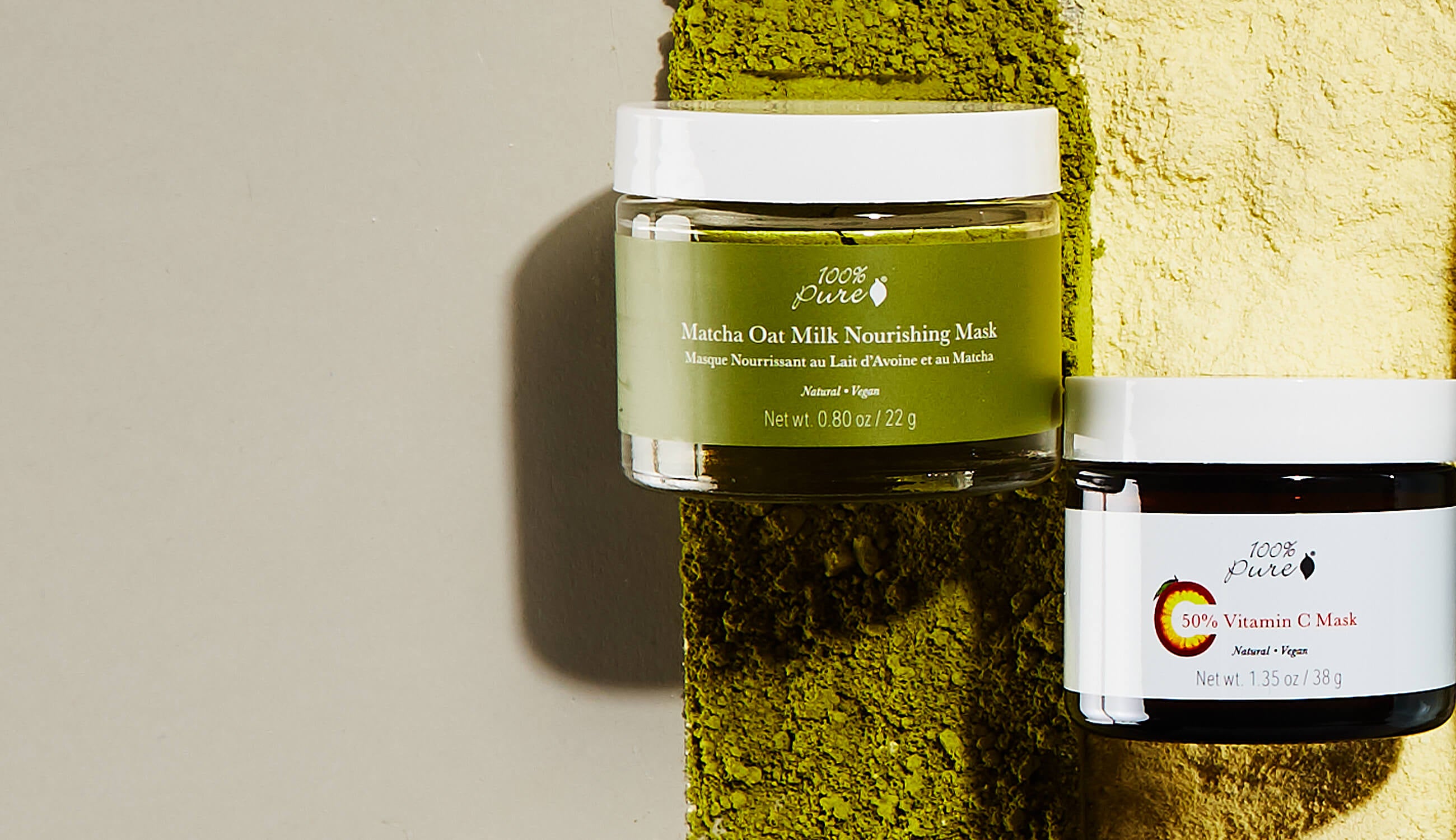 Who doesn't love a relaxing facial session? You can kick back while wearing clay, sheet, hydrogel, or powder face masks – the options are endless! More than just an 'extra' step, masks are key to any serious skin care routine.
We decided to launch our first-ever collection of powder face masks and powder cleansers to give you customizable, concentrated experiences. We'll introduce you to our first-ever powder masks: the Matcha Oat Milk Nourishing Mask and Vitamin C Mask. If you're already a huge believer in face masks, then hold to your sheets – these powder face masks are going to rock your world!
What's Unique About Powder Face Masks?
We already know that not all facial masks are created equal and when it comes to powder face masks, you're in for a real skin care treat!
Powder face masks are like a stand-by savior for skin. Unlike traditional sheet or hydrogel masks, powder face masks have yet to have their critical active ingredients, well, activated. When you're using a liquid-based formula, the key ingredients within the formula have already been jump-started with the addition of a liquid (like oil or water). The act of adding liquid to the powder base allows for you to create the freshest, most on-demand mask formula possible.
PRO TIP: Always check open jar date to ensure that you're using the freshest, most active formula possible! It will look like a small 'jar with opening lid' graphic on the back or bottom of your skin care products, and will display a number like 6, 12, or 24. These numbers explain how long a product is good for, once it's been opened and exposed to air. After this time has elapsed, there's a good chance the product is expired and/or no longer effective.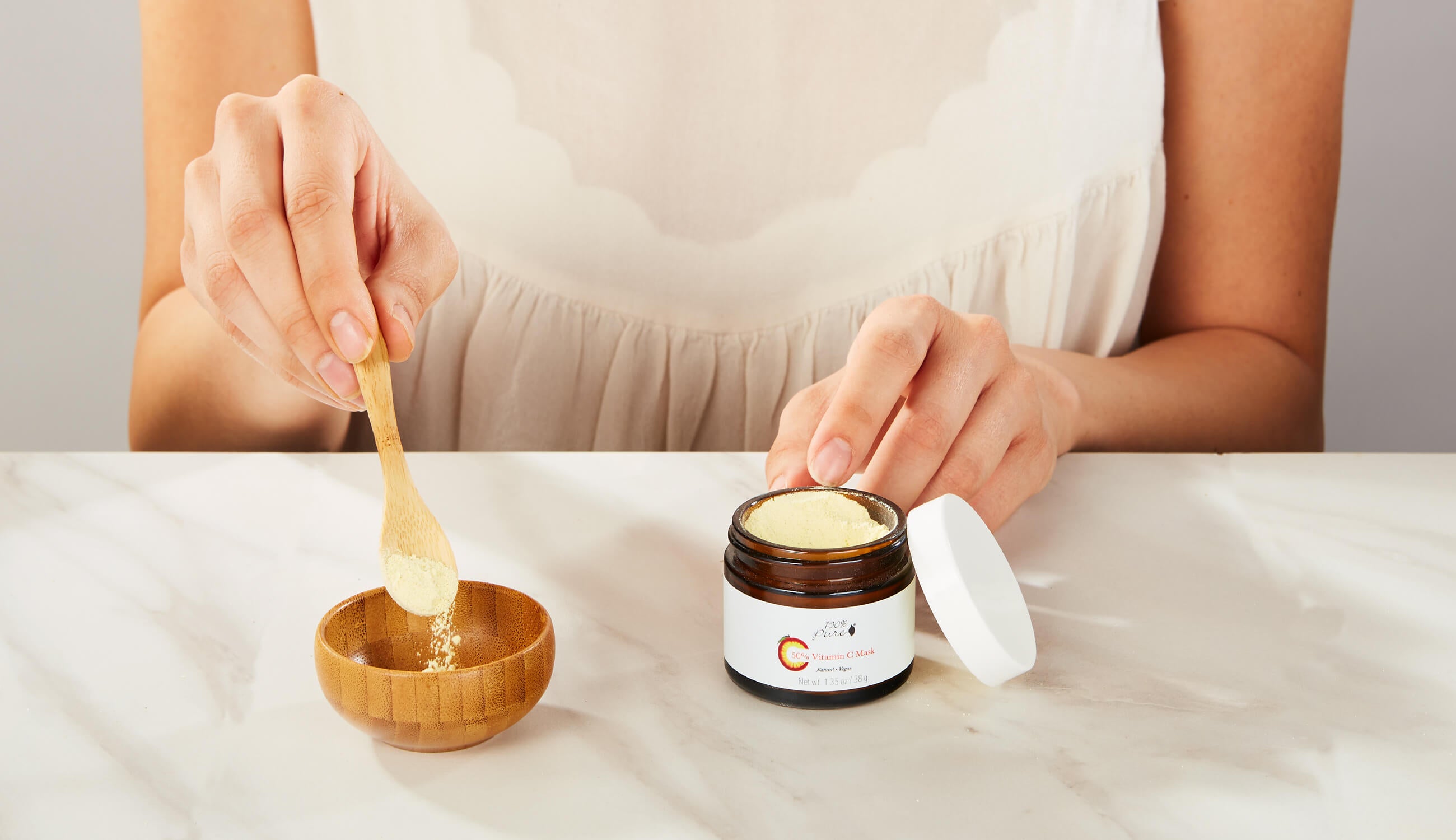 If you've got the DIY bug, you're also going to love powder face masks for their amazing customization factor. With a powder face mask you can control the texture, activator, and accompanying add-ins. Each base you choose can have additional nourishing benefits based on your skin's current needs. Try adding some apple cider vinegar for acne-prone skin, or coconut water for extra hydration and vitamins. It's your time to experience and above all, have fun!
Powder face masks can give you the ability to meet unique skin care needs, with one simple powder base. Looking for some extra TLC with deep moisture, or maybe hoping to ramp up anti-aging abilities? You'll get more control with a powder face mask experience, to help treat your unique skin (and its wonderful idiosyncrasies).
How To Use a Powder Face Mask
Are you ready to mix up your first powder face mask? We're covering a quick step-by-step guide to take the mystery out of using a powder face mask for the first time. Follow along below to learn how to properly use a powder face mask at home.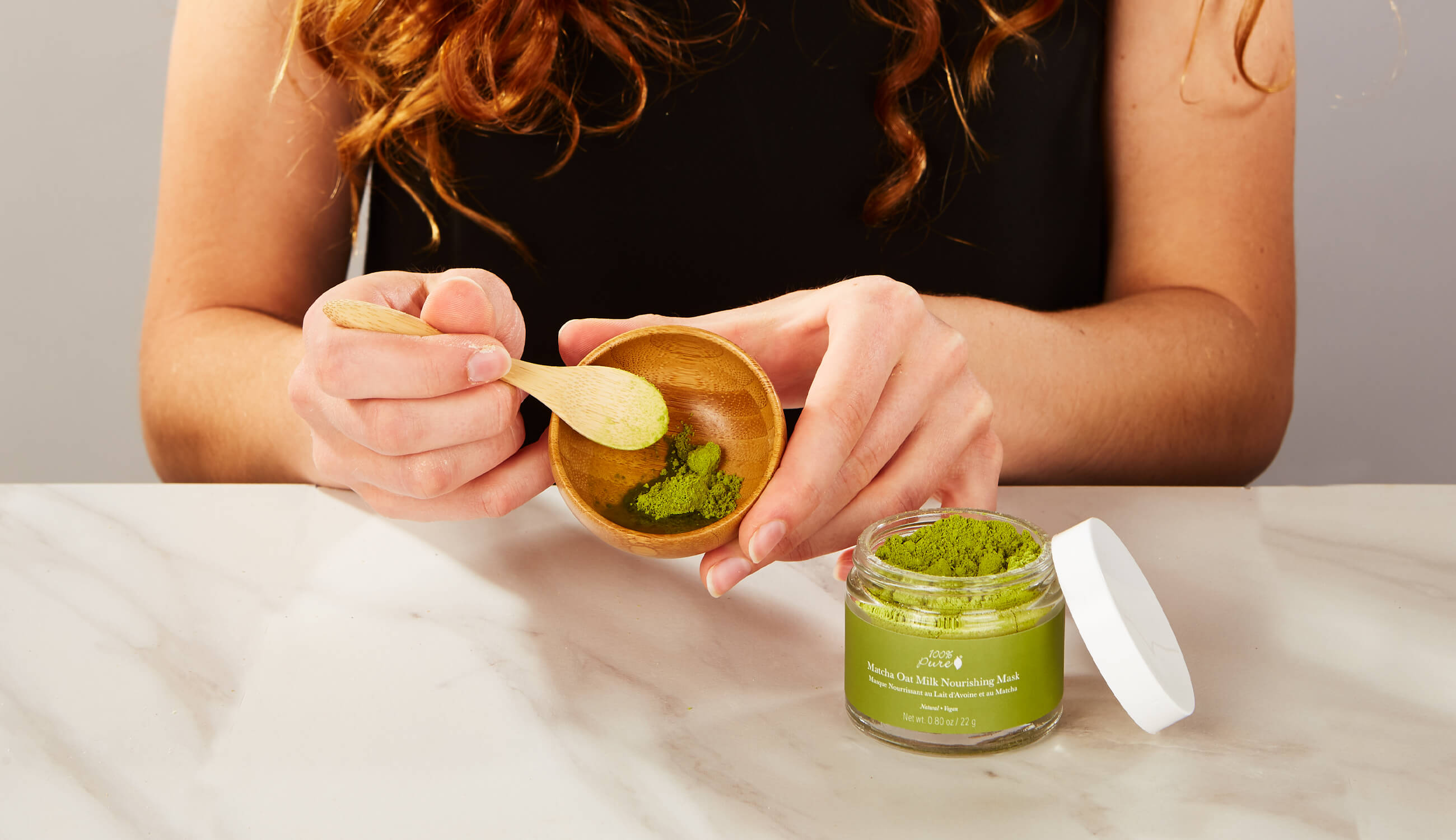 STEP ONE:
Pour out 1tbsp of powder face mask formula into a clean, dry cupped palm or small mixing bowl.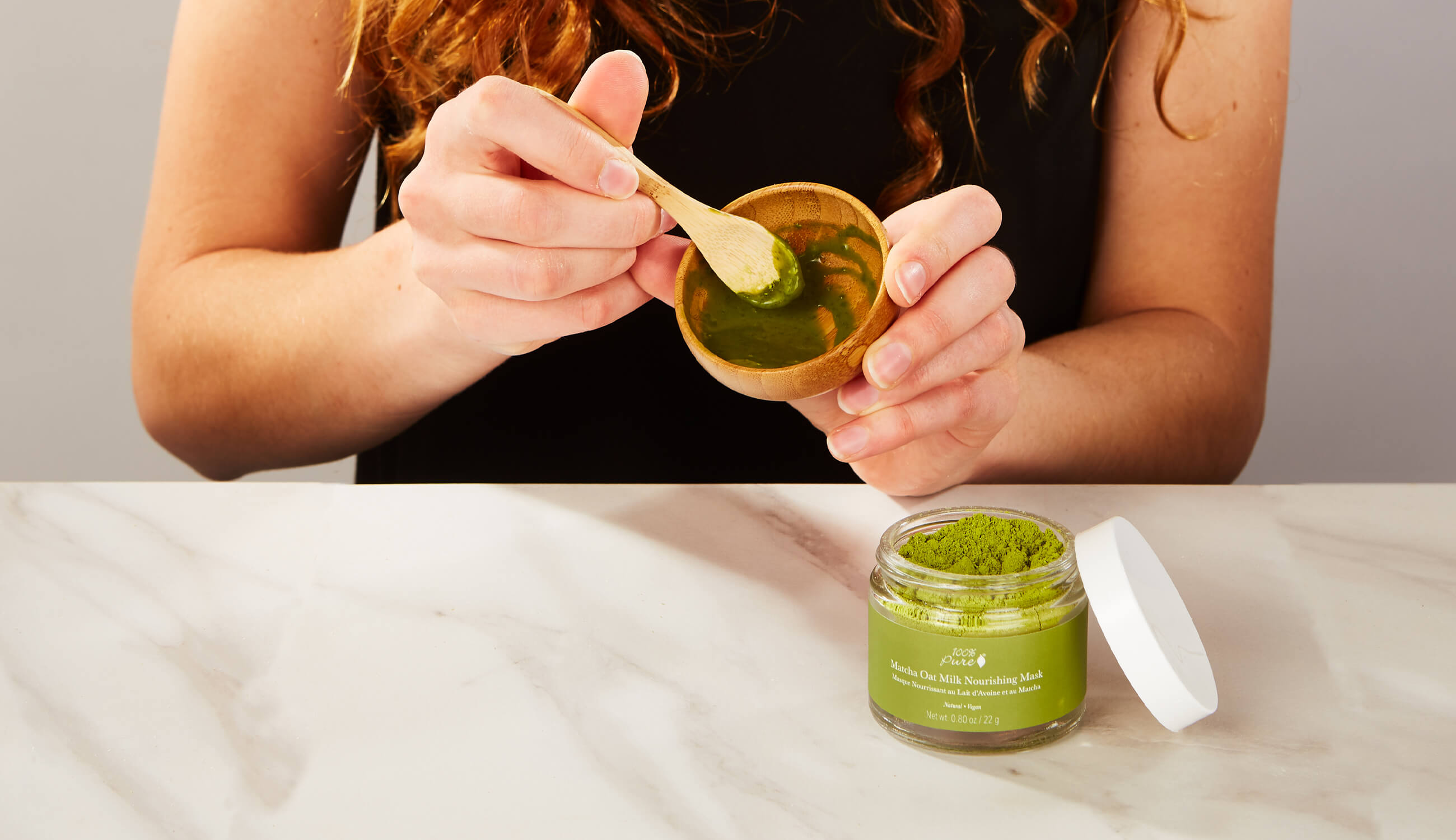 STEP TWO:
Activate the powder face mask with 1tbsp of water (or other liquid of choice), while rubbing your hands together to create a light paste. If using a small bowl, mix the water and powder with a small brush, whisk, or spoon.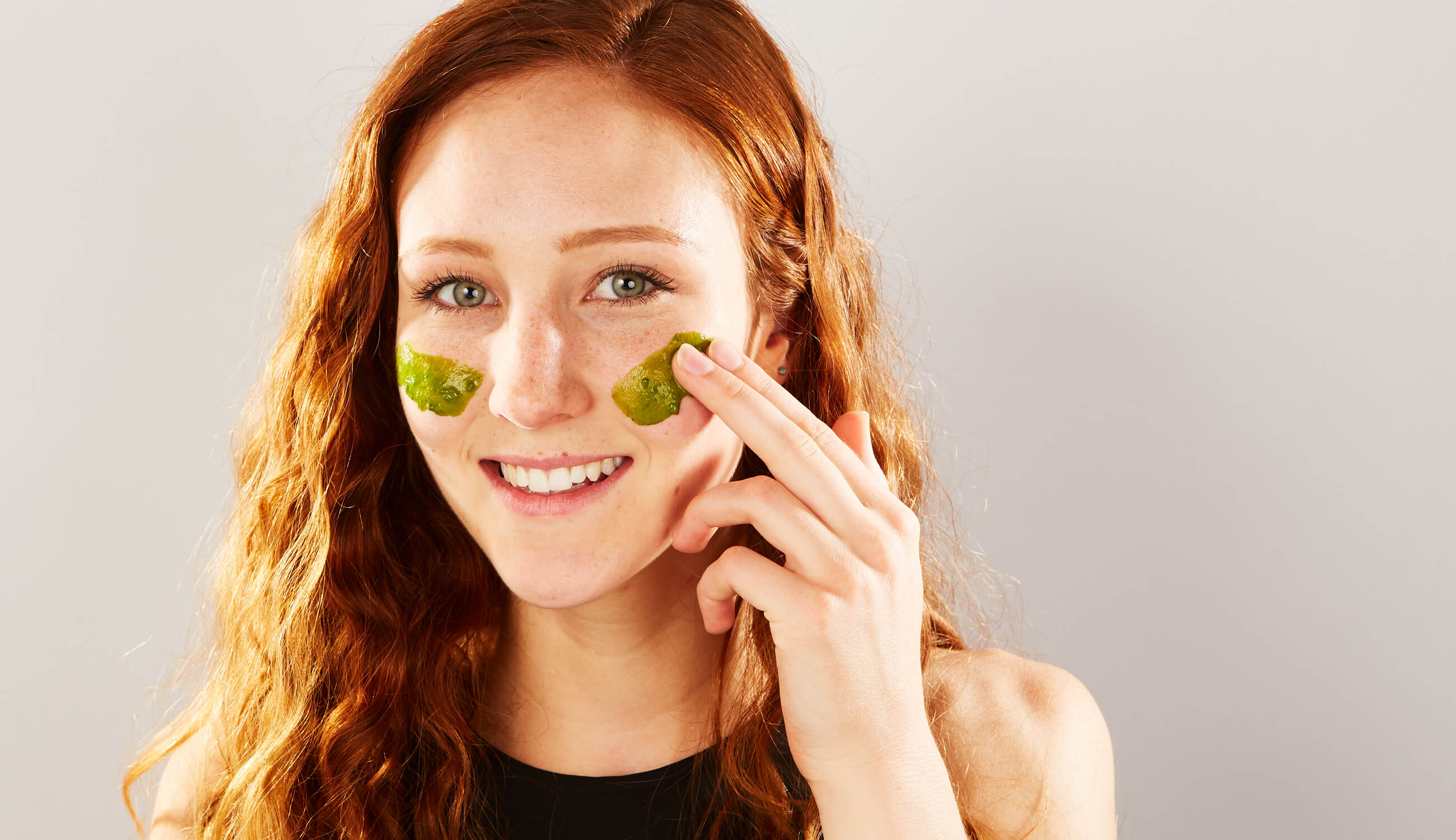 STEP THREE:
To apply, massage the powder face mask onto your skin in gentle circular motions.
STEP FOUR:
Leave the powder face mask on for about 10-15 minutes. Feel free to mist with water to rehydrate for longer wear time.
STEP FIVE:
When your time is up, rinse off the powder face mask with warm water and a damp towel. Follow with your favorite natural serum and moisturizer.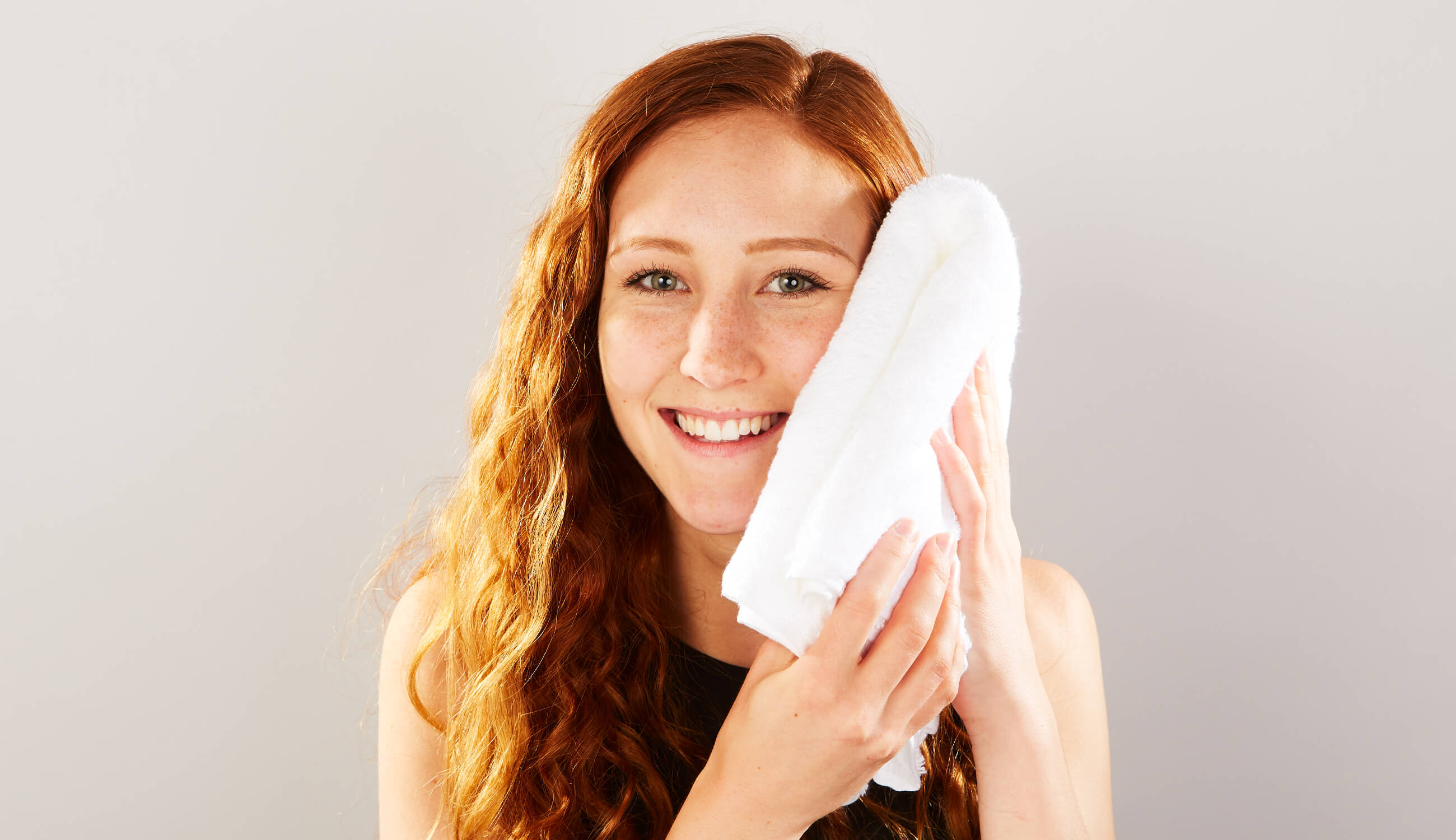 PRO TIP: Add a few drops of oil into the mixture before applying our Matcha Oat Milk Nourishing Mask, for easier rinse off. This will help anyone with dry, sensitive, or flakey skin at the final step.
Key Ingredients in Our Powder Face Masks
We tapped our product development team to get the ins and outs on key ingredients in our powder face masks. With so many skin beneficial ingredients out there, we zoned into the top performers to bring the very best of the best for our powder face mask formula base. Learn more below about each all-star talent in our two new masks!
Best For:
Normal, Dry, Combination, and Sensitive
Key Benefits:
Moisturizes and softens dry, flakey skin

Plumps and hydrates

Brightens and tones dark spots, hyperpigmentation

Promotes renewal of sun damaged skin

Calms inflammation from active breakouts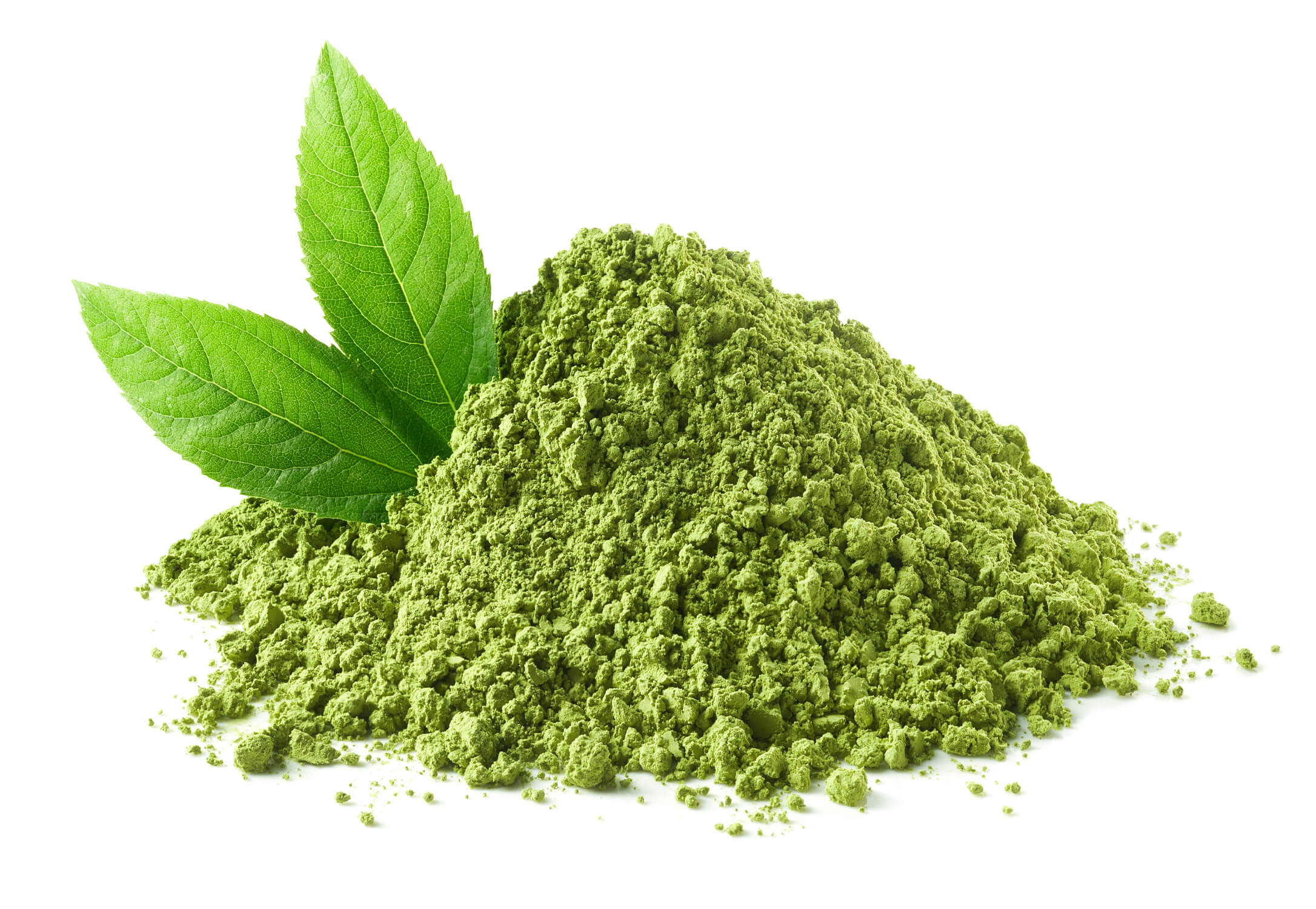 Camellia Sinensis (Matcha)
Internationally known and respected for its remarkable ability to reduce inflammation, rejuvenate, and help diminish the signs of aging with high levels of antioxidants.
Cocos Nucifera (Coconut) Fruit Milk
This tropical fruit is the perfect addition for anyone seeking firmer skin and reduced fine lines. With the power of fatty acids and proteins, coconut milk is able to help fight off free radicals: the key culprits of aging skin and lackluster complexions.
Avena Sativa (Colloidal Oatmeal) Kernel
Soothing is the name of the game when it comes to this special oatmeal ingredient. Whether it's eczema, sunburns, or just generally inflamed skin, oatmeal will put you on a path to calmness. Oatmeal also acts as an amazing humectant, working to attract moisture into the skin and keep it in.
Rosa Centifolia (Rose) Petal
Roses have been prized for centuries for their ability to soothe, balance, and banish redness. This key ingredient addition is a little chill pill for irritation, helping to reveal a calmer complexion.
Hyaluronic Acid
Dry skin sufferers are always looking for this in their skin care, and for good reason. Hyaluronic acid is critical for alleviating dry skin symptoms as well as helping to reduce fine lines and wrinkles.
Best For:
Normal, Oily, and Combination
Key Benefits:
Enhances glow and skin luminosity

Brightens and balances complexion

Gently breaks away dull, dead skin

Promotes firmness and youthful elasticity

Brightens and tones dark spots, hyperpigmentation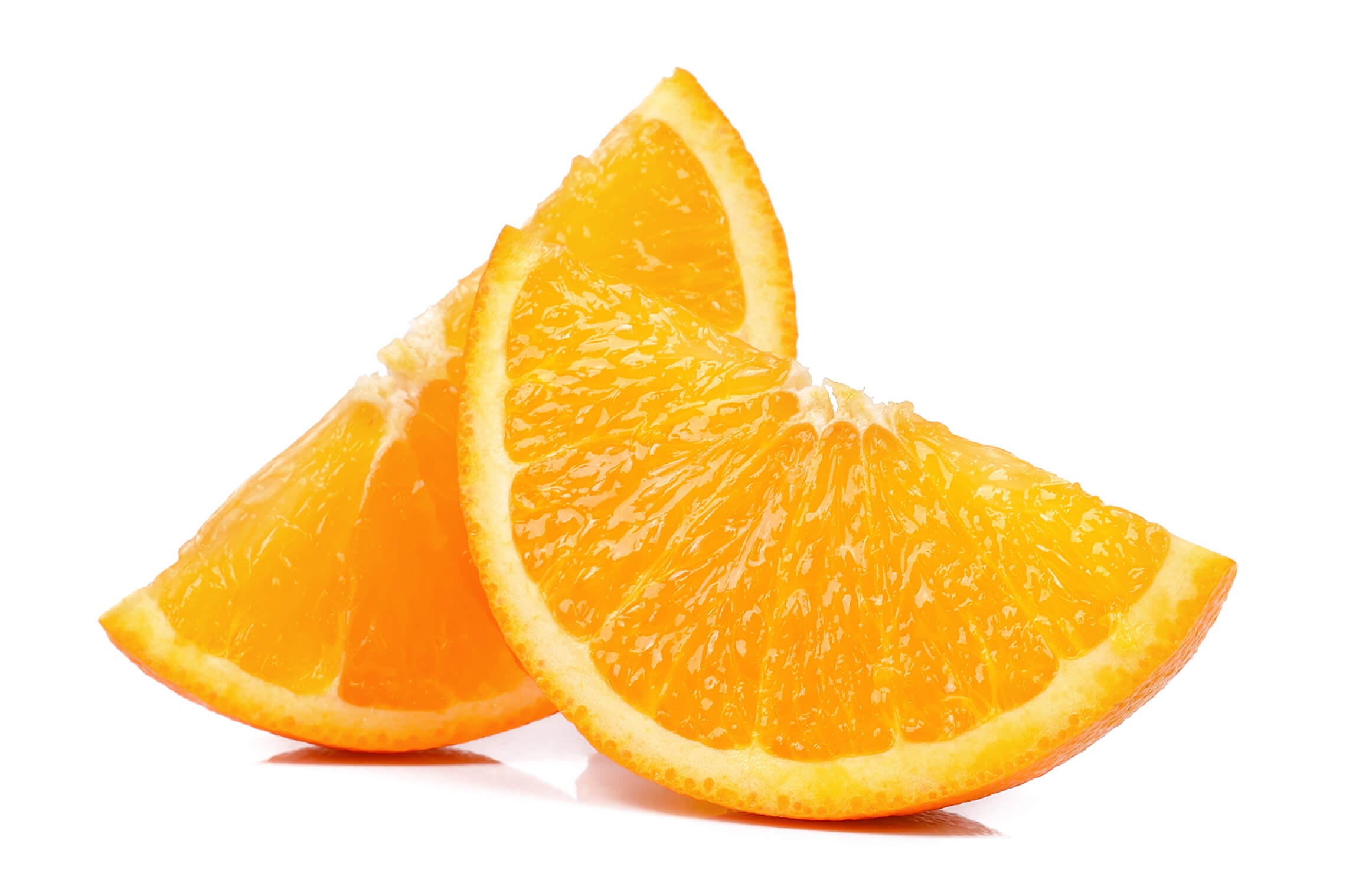 Sodium Ascorbate (Vitamin C)
Vitamin C is THE powerhouse ingredient in this powder face mask. Vitamin C is crucial antioxidant for skin health and wellness. This vitamin is prized for its ability to firm, plump, and brighten your complexion while supporting collagen synthesis.
Curcuma Longa (Turmeric) Root
Another anti-inflammatory and antibacterial wonder ingredient, turmeric helps to reduce redness while calming underlying skin conditions.
Rosa Canina (Rosehip) Extract
Rosehip can really multitask! It helps to moisturize, hydrate, exfoliate, brighten, and boost collagen. Phew!
Myrciaria Dubia (Camu Camu) Fruit Extract
Prized for its extra-high antioxidant properties, camu camu was a no brainer addition to our anti-aging powder facial mask formula.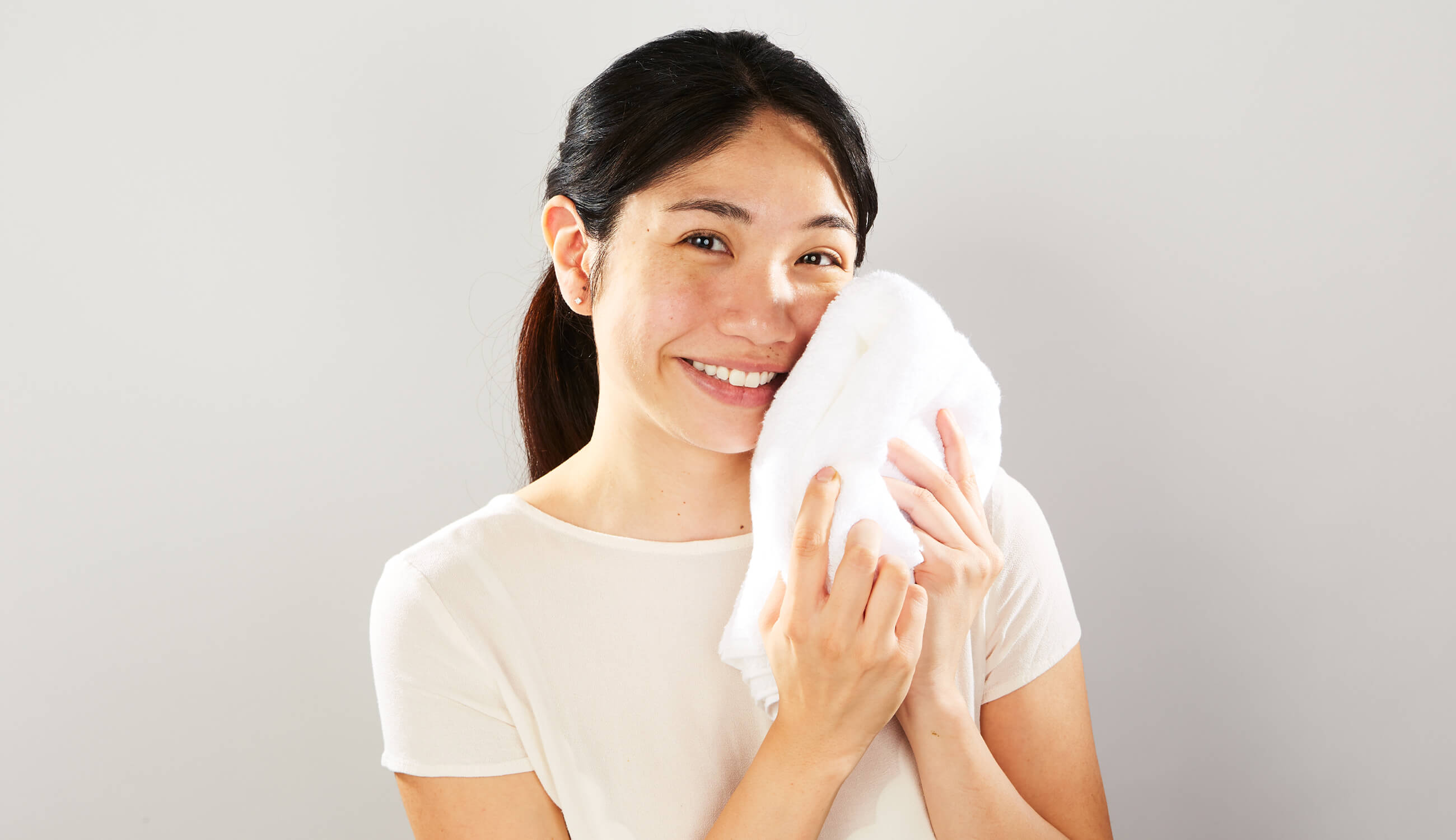 Better Together: Boost Your Powder Facial Mask
Looking to double down on your skin care efforts, while trying out your new powder products? We've got some amazing companions for your powder facial masks! Experiment with adding our Lavender Tonique as the liquid activator in your powder facial mask base. It can provide additional pore purifying and oil-reducing properties. The refreshing scent of lavender will help calm your mind, as well as your skin.
Want to double down on your love of coconut? Use the Coconut Oil Cleansing Milk before your mask to help soften, moisturize, and hydrate your skin. Indulge in a silky, intoxicating vanilla bean cleanser that perfectly complements the Matcha Oat Milk Nourishing Mask. Matcha coconut milk latte, anyone?
We carefully hand-select products based on strict purity standards, and only recommend products we feel meet this criteria. 100% PURE™ may earn a small commission for products purchased through affiliate links.
The information in this article is for educational use, and not intended to substitute professional medical advice, diagnosis, or treatment and should not be used as such.
Sign up to our email newsletter for more blog updates and exclusive discounts.
< Older Post | Newer Post >