Holiday makeup looks to make your days merry and bright!
Posted on December 1, 2021
Written by: 100% PURE ®
Red, green, and glitter – oh my! It is time for some holiday makeup. One of our favorite ways to look and feel festive is to channel the season with some vibrant holiday makeup looks!
Rather than wait until the last minute to think of holiday makeup looks, we're sharing some ideas to get our cute and creative juices flowing. There's room for sexy, smokey, natural, and glam around our candles and trees this year. We've got a few key tips to make application a breeze. Here are some fun ways to use new goodies and old favorites already in our collections.
2021 Holiday Makeup Inspiration
There are definitely a few looks we've seen before. While we love a thick winged liner and red lip combo as much as the next beauty queen, we do feel the itch to switch it up every so often. Here are a few ideas:
Cherry Pick
Not every tradition and trend has to make it into our holiday makeup looks. Rather than trying everything (especially difficult or unflattering options), we're picking our favorites and trying them in ways that feel natural and comfortable for how we like to look.
Let's Glow
We're talking all over. Glowing skin is usually more of a summer thing, but glowy cheeks in cute fairy-like tones are a festive way to create a whimsical holiday makeup look. This year, we're making it unique by bringing the glow all over the body. That peekaboo of shine and shimmer catches all the twinkling lights (and eyes).
Mixed Metals
On the topic of glow, we know glitters and shimmers are popular this year…and every year before that. Layering unexpected combos of glitter, or going with a contrasting look is eye-catching and gives the holiday makeup look a dash of panache.
Get Graphic
As we've mentioned, we do love graphic liner. Rather than traditional black, we're adding layered candy cane liner in red and white, vibrant festive green, or electric sapphire blue.
Be-YOU-tiful
Holiday makeup looks are often expected to be full glam, with full-coverage foundation creating a flawless complexion, lashes, and a bold lip to boot. But holiday makeup can be whatever we want it to be! Naked or natural skin paired with a popping red gloss is just as festive as long falsies and winged liner.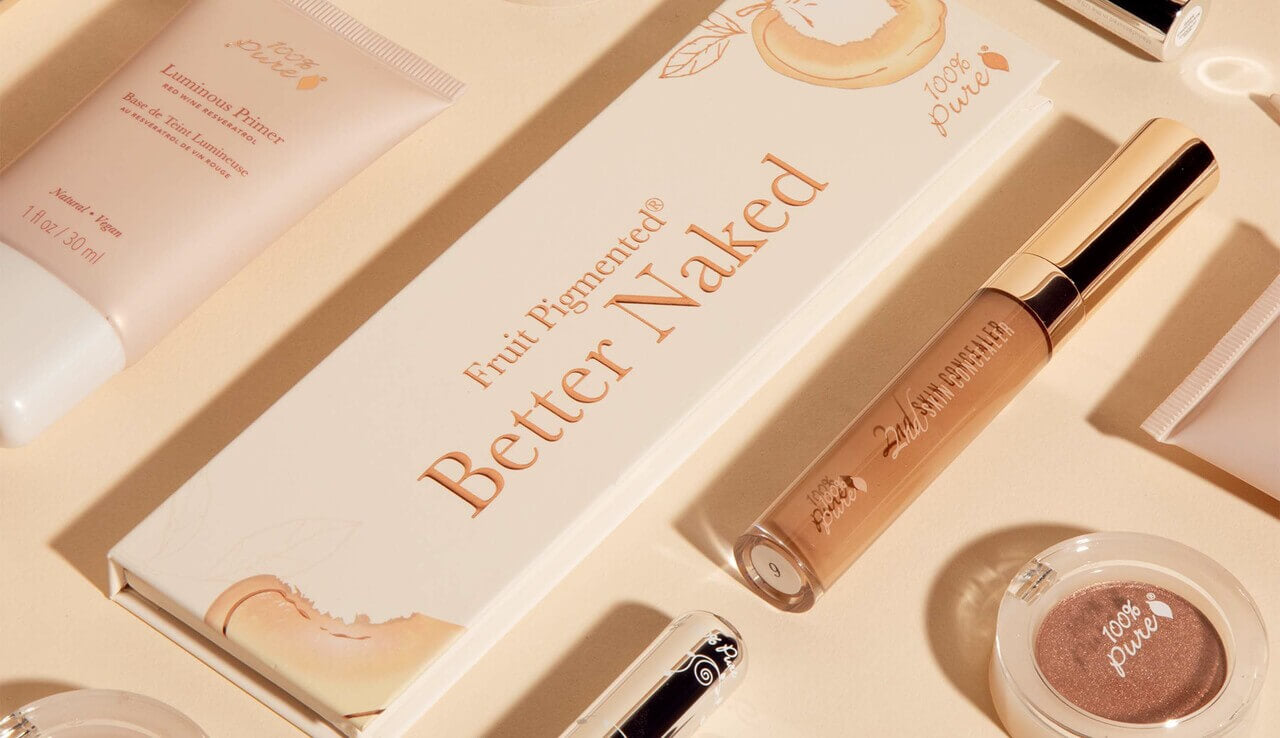 6 Holiday Makeup Tips to Try
Here's the fun part. We're experimenting with what's already in our collection – or what's on our holiday makeup wishlist – for looks that have our friends asking if we got a haircut.
EYES
#1: Twinkle In the Eye
This trend draws light to the eyes and lips, rather than all over the face, which can be uncomfortable during breakouts or for oily areas.
Newsletter
Subscribe
for more blog updates and exclusive discounts
#2: Wink & Smoke
Try this metallic holiday makeup look on for size. A smokey eye, but with metallic tones – the best of both worlds, tbh.
#3: Festive Feline
This is not our grandma's classic winged liner, but it's great for getting on the naughty list. Ideal for wide-set eyes, or creating that illusion, and stunning for fancy festive events.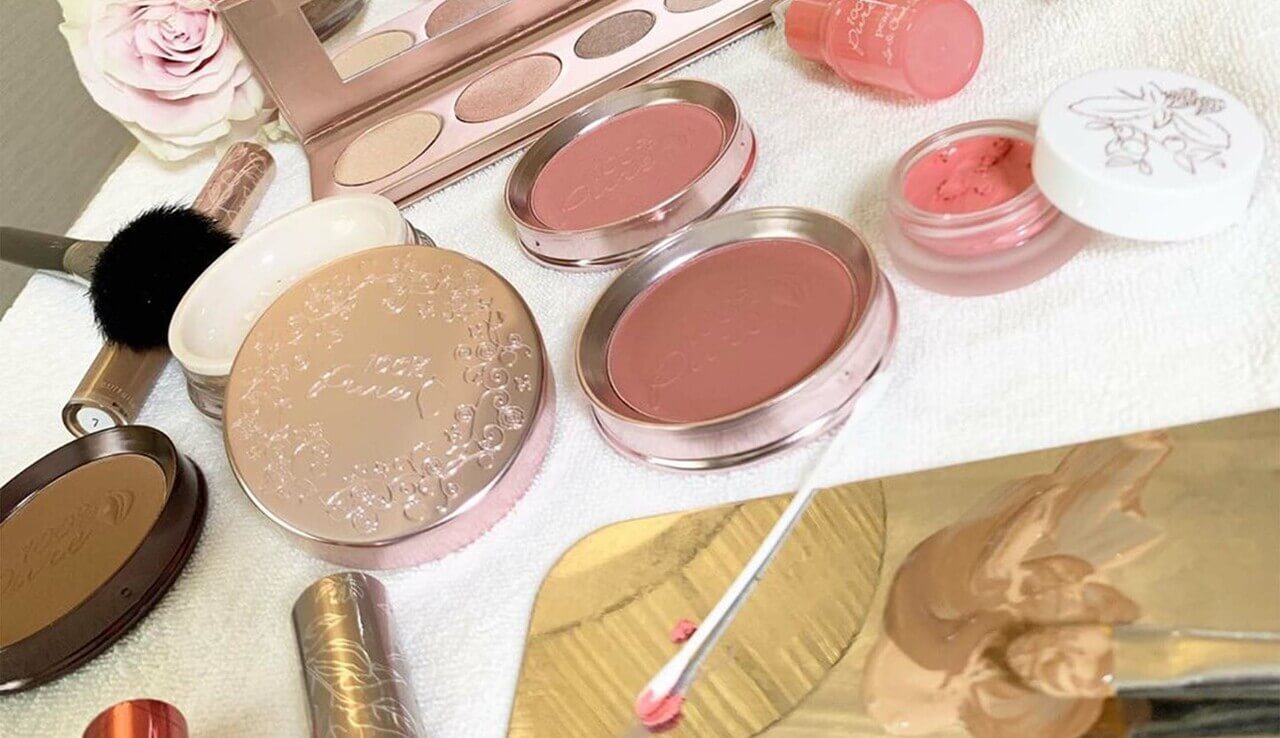 #4: Next to Neutral
Let's face it, bold and colorful looks aren't for every occasion, and they're not always for everyone. But when we want to be chic and still have fun with our holiday makeup looks, a semi-neutral winged liner feels refreshing and unique.
LIPS
#5: Bold with a Bow
The tension between us and our desire to wear a bold lip is ever-present, and really fights to the surface during the colder months. Celebrate the holidays in a classic way by remixing a natural makeup look (light coverage concealer or foundation, fluffy brows, and no eye makeup) with an eye-catching showstopping berry, chocolatey brown, or intoxicating wine shade on the lip.
#6: DIY Baby Gloss
Our late teens were the time for vanilla-scented, semi-shimmery gloss, and we've been searching for a grown-up way to recreate the look ever since. Introducing this baby gloss option that will probably be our go-to way past the holiday season.
We carefully hand-select products based on strict purity standards, and only recommend products we feel meet this criteria. 100% PURE™ may earn a small commission for products purchased through affiliate links.
The information in this article is for educational use, and not intended to substitute professional medical advice, diagnosis, or treatment and should not be used as such.
Sign up to our email newsletter for more blog updates and exclusive discounts.
< Older Post | Newer Post >