3 Steps To Get A Holiday Glow
Shine bright at every holiday party and event
Posted on December 18, 2022
Written by: 100% PURE ®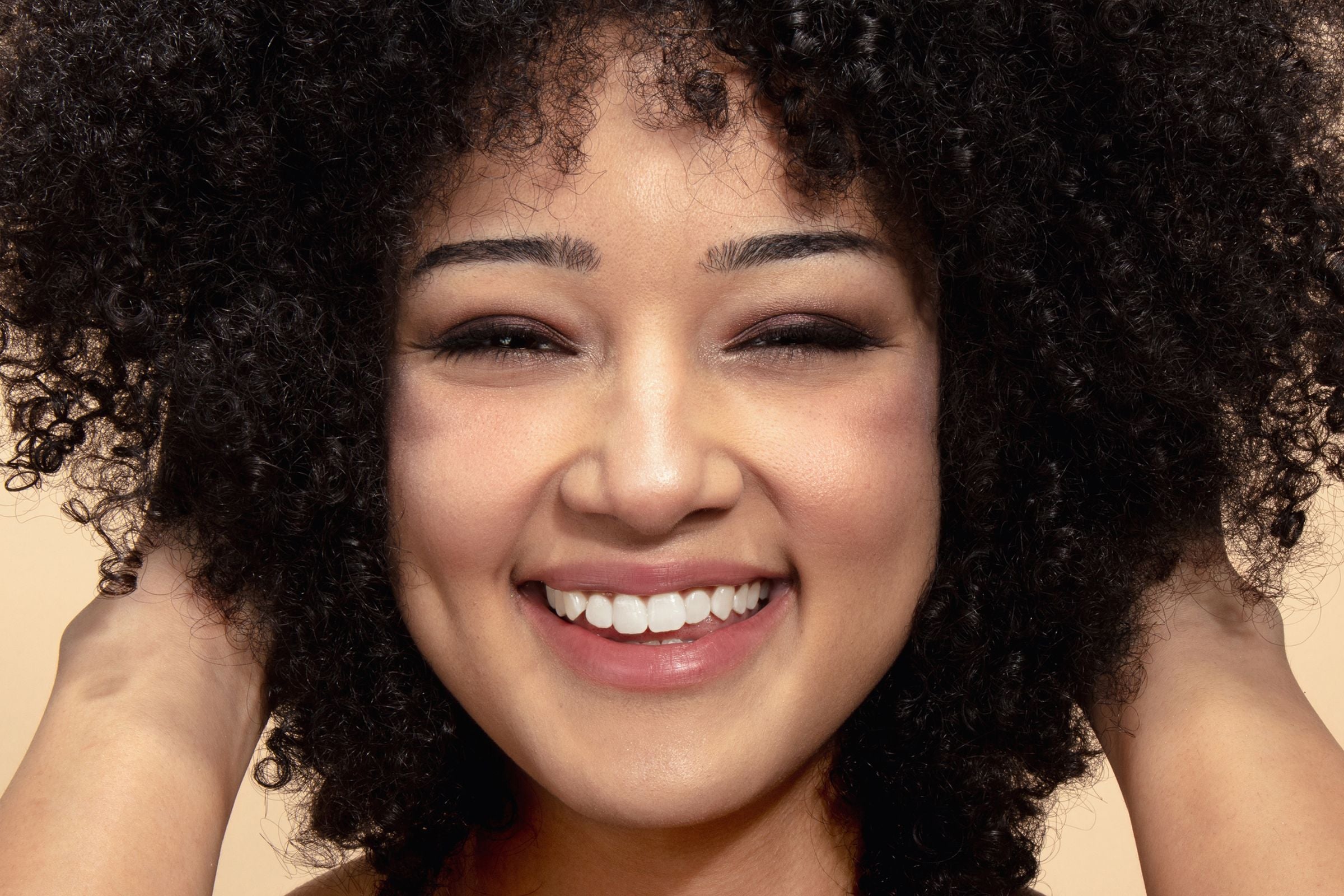 Aside from the snowy season of marvel and gatherings with loved ones, do you know what else is joyous among the looming holiday of tidings and joy? Easy holiday makeup looks anyone can achieve to make your days merry and bright. And we mean easy-peasy, 3 steps to look glam and feel festive!
Of course, what glamorous holiday of shimmer and shine is complete without (hot) cocoa pigmented bronzers, the scene-stealing sparkle of highlighters, and flawless, glowy skin for making a bold statement this holiday party and event season?
It wouldn't be fun and done, which is why we'll show you how to get a holiday all-show, all-glow makeup look with vegan non-toxic makeup, and exclusive fruit-pigmented collections to make application a crisp, wintery breeze.
Holiday Makeup Inspiration
Red, glitter, and glow – oh my! It's time for festive parties and events to suit your fancy. But rather than wait until the last minute to think of holiday makeup looks (gifts are one thing), we're sharing some magical makeup ideas to get you inspired and wired for your holiday shin-digs.
On the Face:

Following one of the 2022's hottest fall – and perhaps all-year round - makeup trends for glowing skin, we're going for a creamy, dreamy finish and lightly-sun-kissed skin. Get ready to grab your latex-free Makeup Blender, and we'll divulge on that skin gem below!
On the Cheeks:

Keeping with the transitioning fall-to-winter seasons of pretty, pearly pinks and shimmery hues, we're going holiday razzle dazzle with golds, shimmers, and holiday berries to add a natural winter flush to cheeks. If you're looking for tidings of extra joy, our palettes have signature shades that double as eye shades, cheek colors, and highlighters.
Let's Glow, Let's Rock and Glow

We're talking all over. Glowing skin is usually more of a summer thing, but glowy cheeks in cute fairy-like tones are a festive way to create a whimsical holiday makeup look. This year, we're making it unique by bringing the glow all over the body. That peekaboo of shine and shimmer catches all the twinkling lights (and eyes). You'll get a better peek below!
Gemmed Queen Be-YOU-tiful

On the topic of glow, we know glitters and shimmers are popular this year…and every year before that. Layering unexpected combos of light-reflecting gemstones, or going with an incandescent glow is eye-catching and gives the holiday makeup look a dash of panache.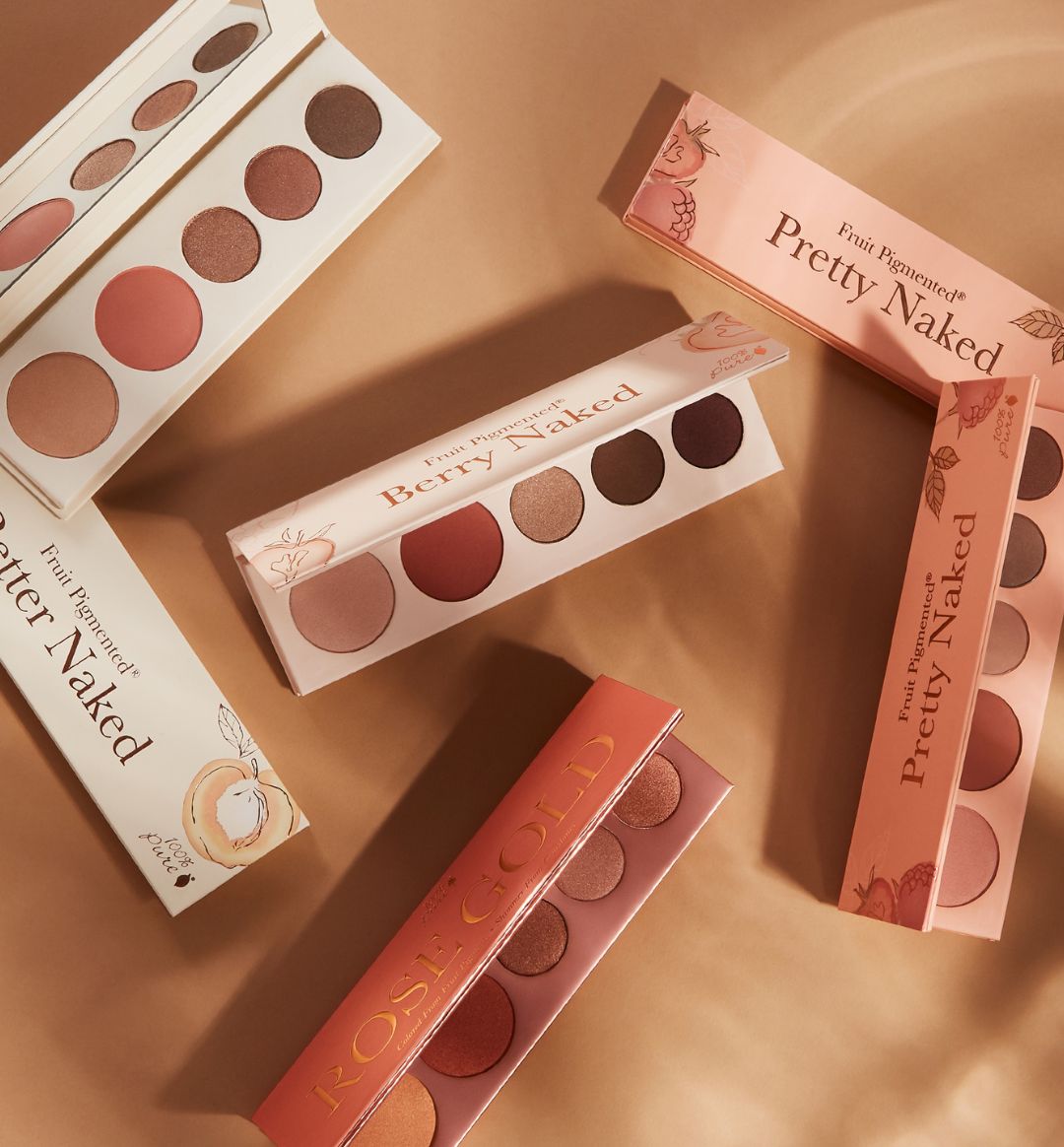 3 Steps to Get a Holiday Glow
What does glow stand for? Glamor, opulence, luxury, and dazzle – and we're ALL about bringing these adjectives into our holiday makeup look! Twinkling holiday lights, sparkling bulbs on the tree, the jewelry we fantasize about unboxing in the morning… there are so many shiny moments to be inspired by during the holidays!
Here's how to achieve an effortless and sophisticated holiday makeup glow in just three steps!
Step #1.
Bronzer & Glowy Goodies
One of the ways we're channeling our inner glow this holiday season is with beautiful bronzers and glowing goodies like an all-over glow-ho-ho! Tis the season to glimmer and glow like the goddess you've waited all year to show off!
You know that delectable hue from your luscious mug of cocoa? You may have at least once accidentally sported it as a moustache. There's no accident here to dote that lovely holiday to parties and events, but on your cheeks!
To warm up this holiday makeup look, grab a fruit pigmented® bronzer in your signature shade: Cocoa Gem for light-medium skin tones, and Cocoa Glow for medium-deep skin tones. Use your angled brush to apply real cocoa pigment for a deliciously toasty glow.
All Over Glow – Lightly Sun Kissed:
Ready for prime time? Yes, we're still working that glimmer goddess. If you're planning a dressier makeup look for a holiday party or event, we think it's important to lay down a secure base. Since we're all about 9-carat luminosity with this glow makeup look, use your finger or a dry sponge to prime with the All Over Glow.
First, this liquid bronzer is super gentle on the skin: a crucial element when our dermis tends to be on the dryer side during the baby-it's-cold-outside months. There are also anti-aging ingredients, including antioxidants from pomegranate oil and brightening coffee cherry. The bronze-gold hue of this product melts into the skin, and helps light up the following eye shadows even more.
Newsletter
Subscribe
for more blog updates and exclusive discounts
Step #2.
Luminizers & Highlighters
There's room for glam and glow-bam around our twinkling candles and trees this year – and that's where highlighters and light-reflecting gemstones come in. Now that we're thinking about it, this glowing skin trend is all-year long, not just during the holiday season. Holi-yay!
Fruit Pigmented Gemmed Luminizer:
What's a holiday look without a champagne toast? In this glow holiday makeup look, we're mixing classic champagne gold with sparkling rosé for a pinky, first-blush wash of gold in our stunning powder Gemmed Luminizers.
They are colored from antioxidant-rich fruit pigments, and made with skin-softening avocado and cocoa butters. These bedazzling beauties are laced with light-reflecting semi-precious gemstones like opal, pyrite, and moonstone – not heavy metals - to illuminate your skin and make it sparkle and shine.
As you can tell, we adore the glowy holiday makeup look because it actually never goes out of style. Glowing skin is a gorgeous beauty staple for any season, and while it definitely starts with glowy skin, it can easily be enhanced with highlighters.
We want to emphasize in a good way and illuminate our greatest features – not conceal them. This multitasking liquid gem highlights different areas of the face by bouncing light. It hydrates with aloe, while nourishing the skin with argan oil and pomegranate oil for a soft, incandescent glow.
PRO-TIP: Our applicator is designed for precision use, making this makeup tip a snap. It can be mixed into foundation, moisturizer, or applied to the high points of your face. If you want to bring out the hollows of your eyes, but don't want to cake on concealer, apply to the inner corners of your eyes.
Step #3.
Makeup Palettes
Remember those tidings of "extra" joy that we mentioned earlier? Our Fruit Pigmented Palettes feature a trifecta of gorgeous, holiday makeup looks featuring a natural palette of shades and hues that can double as eyeshadows, cheek colors, and lip hues to add a natural winter flush to our favorite features. These deluxe fruit-pigmented® palettes include a highlighter, blush, and 3 eye shadows.
Fruit Pigmented Rose Gold Palette:
A shimmery or luxurious eye multi-tasking palette with this ultra-flattering rose gold treasure trove is essential for our holiday makeup look. We're reaching for our Rose Gold Palette because the variety of pinky-toned shimmers is perfect for all shades of lips, and is a treasure trove of warm metallics and stunning shimmer for a twinkling holiday makeup look.
Fruit Pigmented Pretty Naked Palette:
If you haven't warmed up yet (and with time, you will) to rose gold hues, then this multi-tasking palette is a must-have makeup kit for building natural, luminous looks — think goddess vibes going back to earlier. Our original 'Naked' palette (the first-ever Naked palette) features a selection of creamy pinks, shimmery nudes, and flushed bronzes for you to play around with on your lids and cheeks for an evening of holiday party pizazz.
Although the colors of this palette are artfully understated, the pigmentation is rich and concentrated; we've utilized a laundry list of fruit and vegetable pigments to create these ultra-subtle hues, ensuring maximum dimension in each shade.
Fruit Pigmented Better Naked Palette:
This fruit pigmented® palette celebrates soft, neutral tones to enhance and beautify without looking too made-up. This is our classic 'everyday' makeup palette, and includes eyeshadows, blush, and luminizer colored from vitamin rich fruit and vegetable pigments - not synthetic dyes – and it's perfect for your holiday office party or event.
This stunning palette amplifies rosy, taupe, and beige toned nudes with shimmery, gilded metallic that will have you glowing and shimmery into the new year. It includes eyeshadows, blush, and highlighter colored from vitamin- rich fruit and vegetable pigments - never cheap synthetic dyes. It's time to wake up from winter hibernation and be reborn in the new year!
Fruit Pigmented Berry Naked Palette
Apples, cherries, and berries, oh my! How we adore the fruity, festive fruit in our holiday marvel! Of course, what frosty holiday season is complete without the berry delicious hues of nude, blush, and metallic tones? At the berry least, holiday makeup hues boast nudes, pinks, and blushes!
Our Berry Naked Palette is a collection of these classically flattering nudes and blushes, and is versatile enough for day or night. This palette features 3 eyeshadows, a blush, and a highlighter. Each signature shade is colored from vitamin rich fruit and vegetable pigments, not synthetic dyes.
Happy, holiday skin is all about balance, and this applies not just to the natural, fabulous products we curated here for you, but it also applies to skin habits. Now, we know we tend to indulge in festive foods and goodies during the holidays, and hey, that's okay! No, bah skin-bug here! But make sure you have your best skin care routine to keep your complexion cheery and bright ALL year-long!
We carefully hand-select products based on strict purity standards, and only recommend products we feel meet this criteria. 100% PURE™ may earn a small commission for products purchased through affiliate links.
The information in this article is for educational use, and not intended to substitute professional medical advice, diagnosis, or treatment and should not be used as such.
Sign up to our email newsletter for more blog updates and exclusive discounts.
< Older Post | Newer Post >