When to Swap Your Regular Cleanser for a Cleansing Milk
A gentler alternative for dry and sensitive skin types
Posted on February 7, 2022
Written by: 100% PURE ®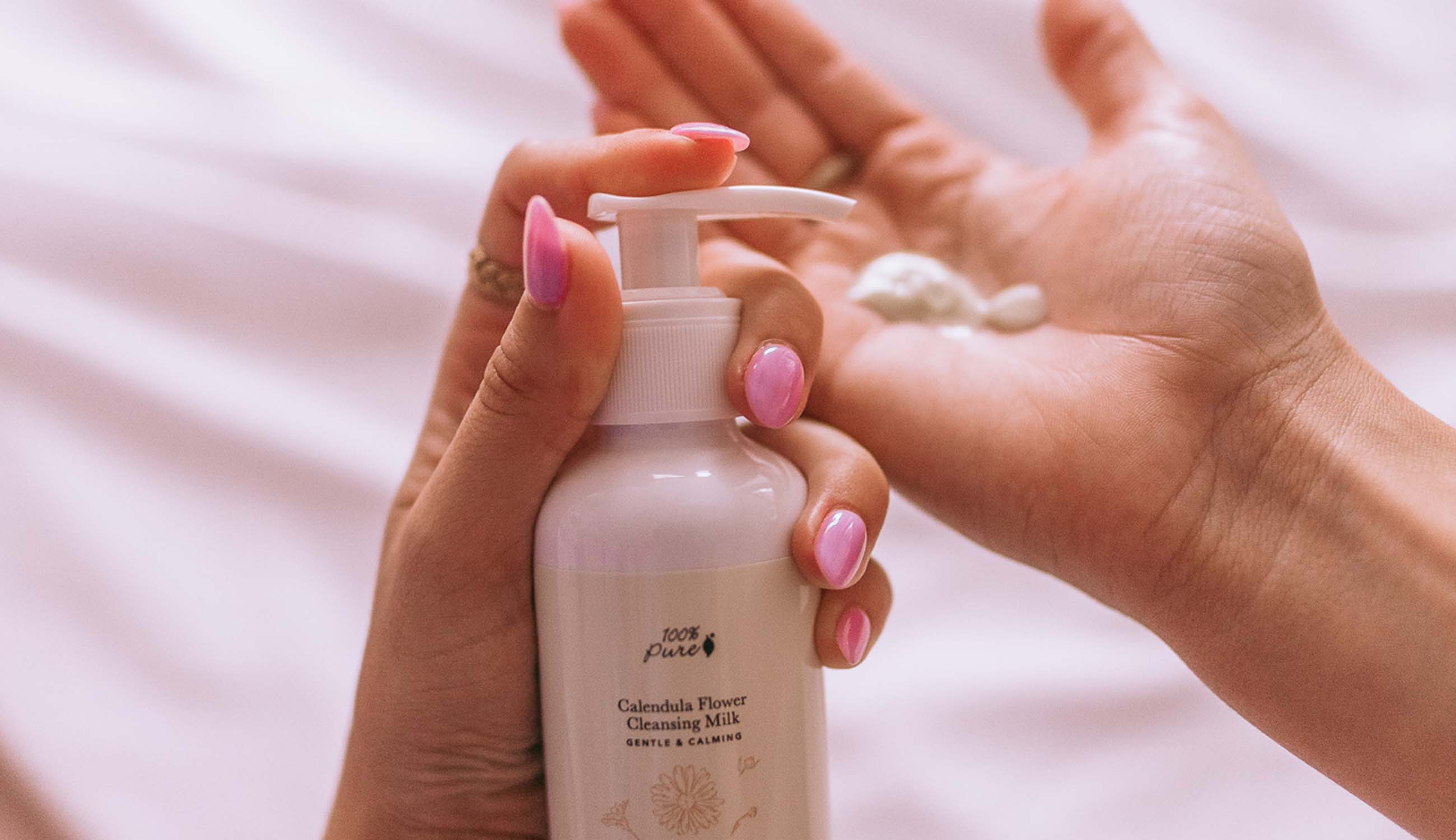 Regular skin cleansing is critical to maintaining healthy-looking and feeling skin. If your skin feels tight, chances are, your facial cleanser is too drying for your skin. The good news is, swapping out your cleanser can help to balance your skin.
Enter, milk cleansers. These creamy, dreamy formulas could be the perfect thing to quench your skin. We'll break down how cleansing milk can soothe and help your skin!
How a Cleansing Milk Differs from Other Cleansers
When you have dry or sensitive skin, there's nothing worse than washing your makeup and any impurities off only to find your face red, irritated, or totally parched. Before you settle for another cleanser, cleansing milk is a much gentler approach to cleaning your skin. Since we know that not all cleansers are created equal, let's delve into how cleansing milk differs from other facial washes.
Cleansing Milk
Milk cleansers have a texture that is luxurious and silky (like milk), making them light and as foamy as a cloud. These creamy formulas are comprised of a balance of healthy fats and hydration.
Cleansing milks don't require water to activate them since the lathering action comes from the fats in the formula itself. Due to their delicate nature, cleansing milks are great for sensitive and
dry skin
.
Foam Cleanser
As the name suggests, foaming cleansers are basically skin cleansers that foam up, which gives them more volume. Unlike cleansing milks that don't require water for use, foaming cleansers burst into a rich, foamy lather. That makes them ideal for combo skin types and decongesting pores.
Gel Cleanser
Gel cleansers are lightweight and have a clear, gel-like consistency that works deep into the pores to unclog them and remove excess sebum. This makes them more effective at decongesting clogged pores, removing excess oil, and killing acne-causing bacteria, without causing skin irritation.
Micellar Water
Micellar waters feature "micelles" – or tiny oil molecules suspended in soft water – that attract oil, dirt, and makeup. Though micellar waters are very gentle formulas, they are effective at cleansing the skin. Micellar cleansers are generally free of alcohol so they're safe for all skin types including sensitive skin.
Cleansing Balm
A cleansing balm is essentially what it sounds like: a thick, rich balm that utilizes oils and emollients to break down dirt, oil, and impurities on your skin. These oil-based cleansers provide a deep cleanse to dissolve even pore-clogging debris without leaving your skin feeling dry and stripped of its natural oils.
Cleansing Oil
Oil cleansers contain an oil base to help remove dirt on the skin without interfering with the skin barrier. They are a lightweight and gentle way of removing pore-clogging debris and makeup without drying your skin, making them ideal for most skin types. You can also double-cleanse with cleansing oil.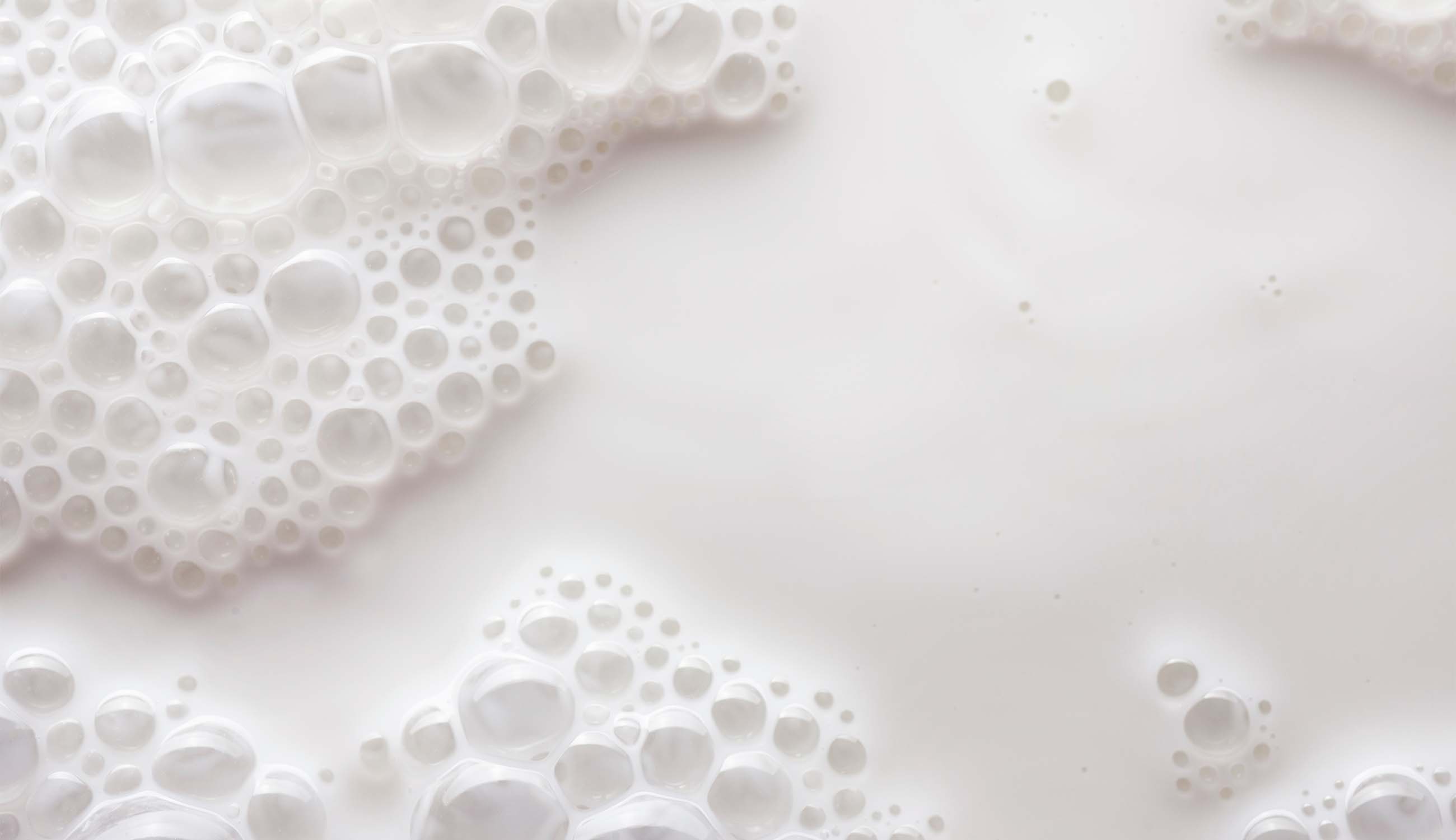 How Does Cleansing Milk Benefit Skin?
Unlike Cleopatra, you don't have to soak your face (or body) in milk to luxuriate in its skin benefits. While it's true that cleansing milks are milky superstar cleansers that do wonders for your skin, they're not actually made from real milk. But they indeed do a body – and skin – good.
Instead of relying on a foaming agent to do the cleansing work, milk cleansers are pillow-soft with emollient qualities, leaving your skin lovely and smooth! Emollients are effective for filling in the cracks and crevices of dry skin and replenishing any damage.
Emollient-rich ingredients like oils (jojoba and squalene are two popular types) and vitamin E break down dirt, makeup, and grime and remove them without stripping your skin. Cleansing milks also have ultra-gentle cleansing agents like aloe vera, coconut oil, and green tea.
The same cleansing milk components feeding the skin supportive nutrients are also working to cleanse away dirt and debris. Multi-tasking ingredients like coconut oil in our Coconut Oil Cleansing Milk provide vitamin E support, moisturizing and softening properties, antibacterial cleansing, and a deep, gentle clean.
When to Choose a Cleansing Milk
We don't want to attack our skin with other cleansers while it's already trying to repair itself. Cleansing milks contain soothing ingredients that can allow reactive skin or skin that just needs a break a moment of recovery. Here are some reasons your skin might need a cleansing milk over another cleanser.
#1: When your skin is feeling dry
Even if your current cleanser doesn't strip your skin, using a cleansing milk could be better at adding moisture and balancing your skin.
#2: When your skin is irritated
If your skin is experiencing adverse reactions, a cleansing milk can help to calm down redness and reduce irritation in sensitive and acne-prone skin. It's why we'll never get over just how creamy and calming cleansing milks feel on the skin.
This is what makes our Calendula Cleansing Milk work wonders for the skin! This floral fantasy cleansing milk gently sweeps away dirt and impurities without stripping skin of essential moisture. The addition of redness-reducing rose hydrosol tones and balances the skin.
#3: When you're not removing a lot of makeup
Instead of slathering on a cleanser to remove a little bit of makeup and impurities, opt for using a cleansing milk. It can do the same cleansing job as your face wash – and perhaps better!
#4: When your moisture barrier has been compromised
Has your skin been extra dry or totally parched? That's your protective barrier telling you there's a loss of moisture. Give your dermis some TLC with a cleansing milk.
We know the risk of using regular cleansers on dry or sensitive skin can lead to tight, parched, unhappy skin. Using a cleansing milk for this skin type or when your skin needs a break is important to maintaining balanced, healthy-looking skin. That's gentle beauty for the win!
Get more details on cleansing milks and how these gentle gems can transform your daily facial cleansing!
We carefully hand-select products based on strict purity standards, and only recommend products we feel meet this criteria. 100% PURE™ may earn a small commission for products purchased through affiliate links.
The information in this article is for educational use, and not intended to substitute professional medical advice, diagnosis, or treatment and should not be used as such.
Sign up to our email newsletter for more blog updates and exclusive discounts.
< Older Post | Newer Post >