The Best Cleansing Balms for Every Skin Type
Anyone can enjoy the benefits of a silky smooth cleansing balm!
Posted on June 1, 2021
Written by: 100% PURE ®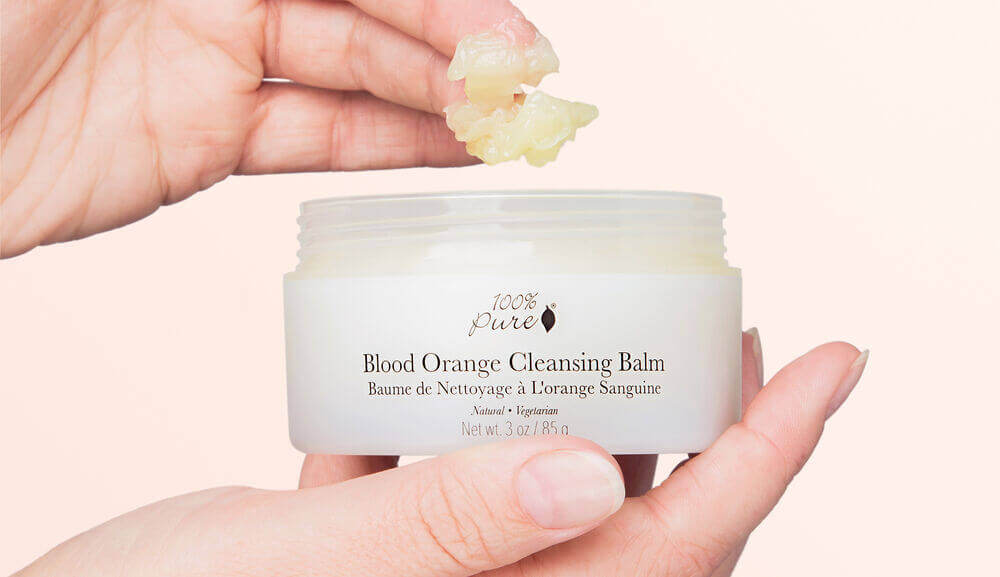 Is there ever a bad time for a new cleanser? Maybe our go-to cleanser is running a bit low, or as our skin changes with the seasons, our routine shifts a bit to make room for what's fresh. On the menu now are cleansing balms: creamy cleansers that gently pick up dirt and leave skin feeling soft yet restored.
Cleansing balms are great in general, but the best cleansing balm is the one that perfectly suits our skin's needs. Let's unpack that!
The Best Cleansing Balms for Each Skin Type
The best cleansing balm should feel like the PB to your J. It should harness the power of natural oils (such as jojoba, coconut, or vitamin E) to soothe our skin, and break down the bonds of unwanted dirt and debris. As we wipe them away, they should sweep away dirt but leave the hydrating components behind.
Let's pick our perfect cleansing balm match, based on skin's typical behavior. From neutral skin to sensitive and acne-prone, there's an option for everybody!
For Oily Skin:
Versed Day Dissolve Cleansing Balm
This jojoba and olive-based cleansing balm is a party in a pink jar. Crafted with anti-aging clove, radiance-boosting apricot oil, and clarifying eucalyptus, this vegan cleanser melts at our touch while sweeping away a day of stress for an evening of well-treated skin.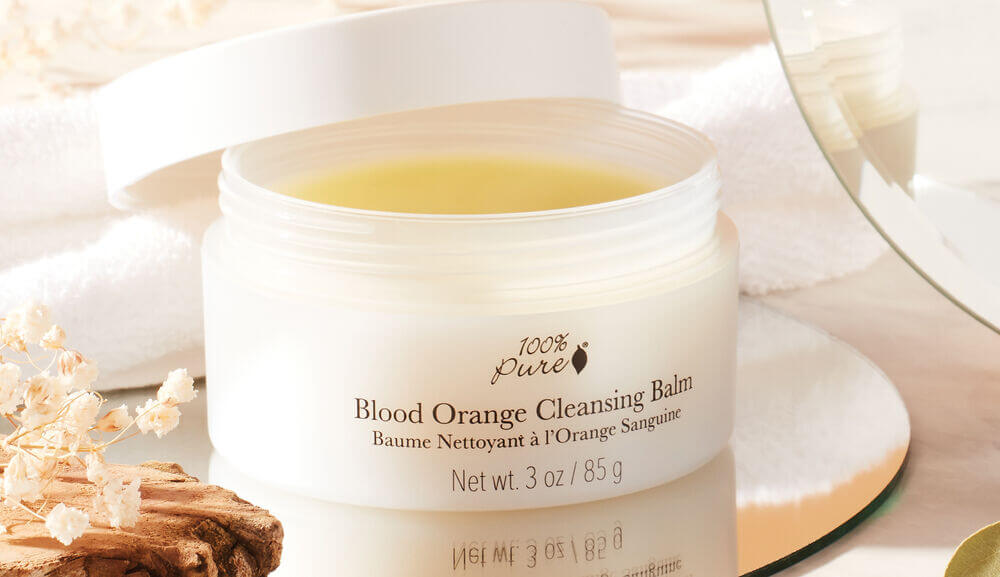 For Dry Skin:
100% PURE Blood Orange Cleansing Balm
Hot girl summer called, and she loves this cleansing balm for a dewy glow. The Zoe Report listed this as one of the best coconut oil products for skin, and the addition of blood orange essential oil helps to brighten and tone. This seriously silky cleanser melts away makeup, sweat, and sunblock for a nourished yet non-greasy finish.
For Acne-Prone Skin:
One Love Organics Skin Savior Multi-Tasking Wonder Balm
It's all in the name with this little wonder balm. A simple formula with great results, we find virgin coconut and beeswax as a base mixed with inclusions of orange peel wax, mango seed butter, and acne-fighting rosemary. Designed to hydrate as well as condition, this lightweight balm can be used as a cleanser or BB cream base.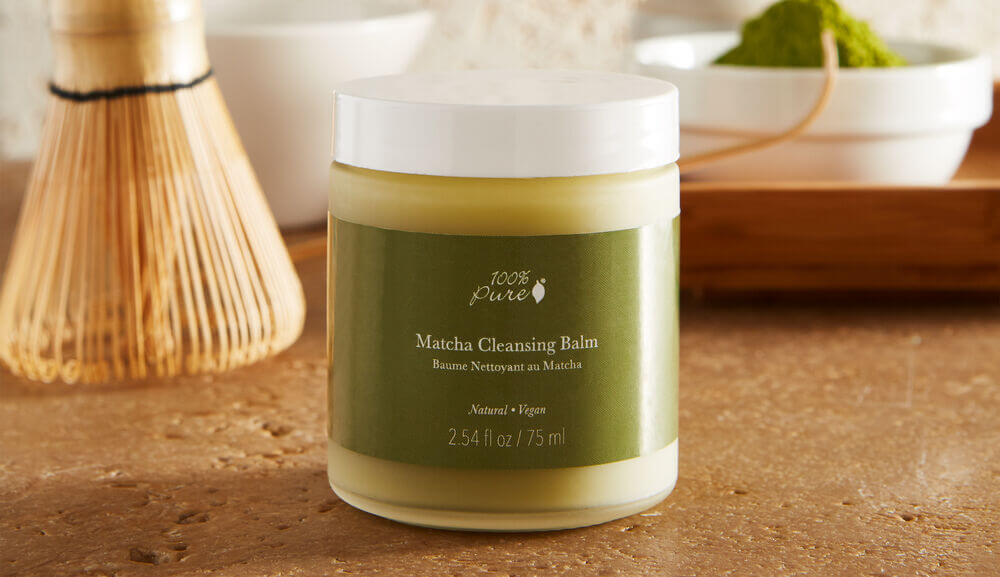 For Normal Skin:
100% PURE Matcha Cleansing Balm
In this beauty house, we're big fans of matcha. An antioxidant and anti-inflammatory queen, the matcha green tea in this cleansing balm is great for clarifying pores to diminish blemishes and acne. Contributing enriching vitamin E, coconut, and shea, this deeply moisturizing balm leaves skin looking brighter and feeling pillow soft.
For Combination Skin:
Naturopathica Manuka Honey Cleansing Balm
Calming and humectant honey makes a luscious base for hydrating dry areas and regulating imbalanced skin. A lightweight sweet almond oil base sinks right into the skin, bringing with it natural stores of conditioning vitamin E. Argan oil and a skin-supportive probiotic make quick work of surface bacteria, leaving skin feeling harmonious and smooth.
For Sensitive Skin:
Evolve Organics Gentle Cleansing Melt
The best cleansing balm for sensitive skin needs to be calming, light, and as clean as possible. This one checks all the boxes with its sweet almond, orange water, and sunflower formula that feels virtually weightless on skin but is excellent at conditioning. Humectant vanilla keeps skin hydrated, while rose oil calms redness and inflammation for a refreshing feeling.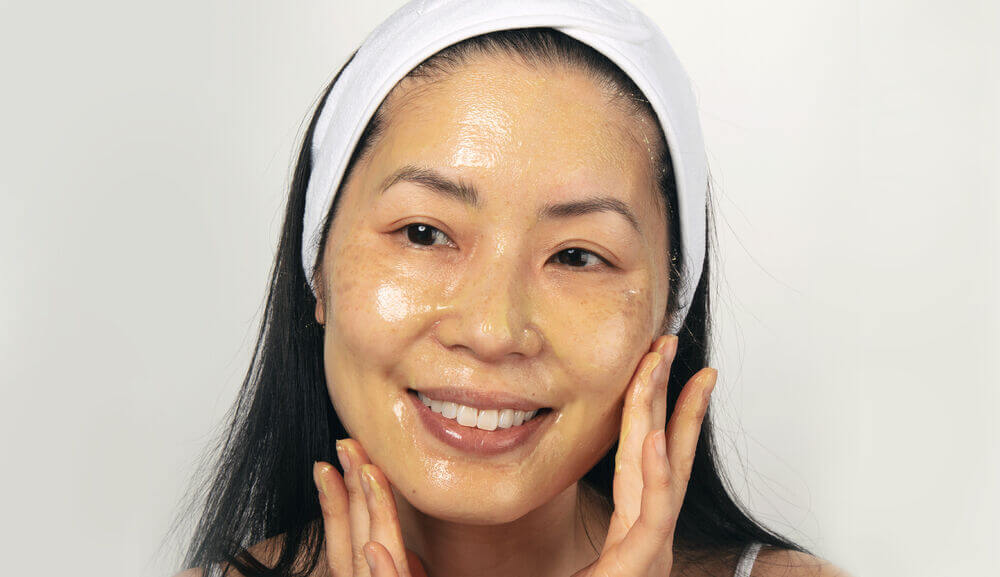 How To Use a Cleansing Balm
Part of what keeps us from trying out a cleansing balm is not knowing exactly how to use it. We're sharing our tips and tricks on how to adopt this type of cleanser seamlessly into any routine!
Beauty Tip #1
Cleansing balms make an excellent travel option; because they aren't liquid, there are no size restrictions. So long as it's kept at room temperature, it isn't likely to melt or leak. And because of the solid texture, they're easy to repackage into travel containers to keep in a gym bag or toiletry pouch.
Beauty Tip #2
Cleansing balms work best when applied with the heat of our hands, or a really soft cloth that can be gently worked into the skin. A microfiber round or towel is soft on the skin and easy to clean.
Beauty Tip #3
Don't have a mask? Try cleansing the skin first, then applying a bit of a super conditioning cleansing balm to dry areas and rough patches. Allow the skin to absorb the nutrients for 5-10 minutes, then wipe away to reveal softer skin.
Beauty Tip #4
If you're a fan of gua sha or crystal facial tools, this creamy cleanser makes a great companion when there's no facial oil around.
Beauty Tip #5
When washing with a cleansing balm, be sure to start with a dry face (meaning don't add water). We want the product to melt into our skin, and not be combated by water.
When To Use Cleansing Balm in Your Routine
Morning Routine
For anyone who wakes up with skin that's a little on the dry side, a cleansing balm will wash the sleep away and prime skin for taking in moisturizer. Use this cleanser with fingers or a warm, damp cloth to help the oils really penetrate.
Evening Routine
Most often by the end of the day, our skin has handled a bit of wear and tear. We often need to remove makeup, too – and cleansing balms are amazing for this step. With a reusable facial cloth like a microfiber pad, buff the product into the skin and over the eyes until the balm is fully melted. Massage makeup, oil, and dirt away, then rinse and repeat until soft and clean.
Double Cleanse Routine
When it comes to skin care, we're sometimes guilty of being maximalists – and sometimes, one cleanse just isn't enough. For fans of double cleansing, we'd repeat the evening routine cleansing balm tip; but rather than rinsing after massaging in the product, we'd go in with a water, foam, or gel cleanser.
The combination of textures and formats works to attack debris and bonded oils, to sweep everything off our skin and out of our pores. This is for fans of that squeaky clean (without the uncomfortable tightness) feeling.
Want to learn more about the best skin care products for your skin type? Explore our skin care guides and keep up with our newest articles!
We carefully hand-select products based on strict purity standards, and only recommend products we feel meet this criteria. 100% PURE™ may earn a small commission for products purchased through affiliate links.
The information in this article is for educational use, and not intended to substitute professional medical advice, diagnosis, or treatment and should not be used as such.
Sign up to our email newsletter for more blog updates and exclusive discounts.
< Older Post | Newer Post >