Should You Be Using an Oil-Based Cleanser?
Uncover big benefits of using an oil-based cleanser suited to your skin type
Posted on February 11, 2021
Written by: 100% PURE ®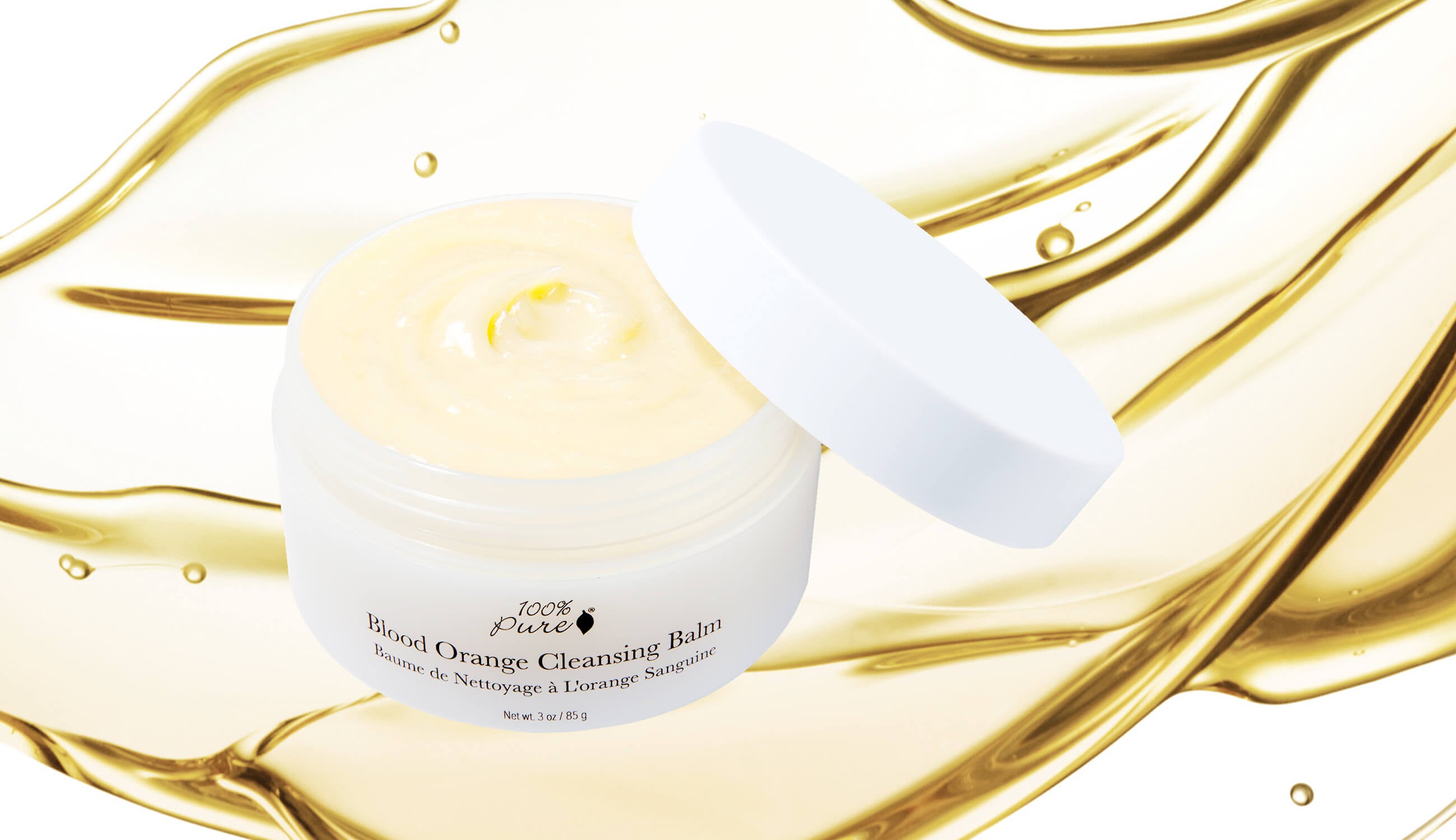 All aboard the oil-cleansing bandwagon: join the other oil-cleanser converts as they rave about radiant complexions! Yes, people really DO wash their face with oil – well, in a sense – and the results might surprise even the oiliest of skin types.
Oil-based cleansers are rapidly growing in popularity in skin care routines, often as part of a double cleanse. From fighting dry wintertime skin to treating stubborn mask-ne, we're shining a spotlight on how all skin types can benefit from using an oil-based cleanser. Here's how to choose the best one for a soft, supple complexion!
What's an Oil-Based Cleanser?
For many people, cleansing brings to mind foamy lathers and squeaky-clean skin. The idea of adding oil to our faces does seem a bit counterintuitive, especially for oily skin types.
For generations we've been taught that oil can clog pores, and to opt for oil-free cleansers for clear, radiant skin. But it turns out squeaky-clean skin isn't so healthy after all. Bubbly, foamy lathers made with stripping acids and alcohols can dry out our skin by removing the natural oils our skin needs to stay hydrated, soft, and supple. A quality oil-based cleanser can actually do the opposite, by protecting natural moisture levels in your skin.
So what makes oil-based cleansers so unique, in comparison to traditional facial wash? Rather than using physical washing to break up dirt on the surface, oil-based cleansers actually melt away the bonds that keep dirt and debris stuck in our pores. They gently sweep away bacteria and excess oil, while loosening any debris sitting on our skin's surface. That includes even your strongest sunscreens and longest-wearing makeup products.
What's amazing is that while oil-based cleansers are stripping away dirt, they're also infusing our skin with all their beneficial nutrients. Unlike that tight and uncomfortable feeling we get from other cleansers, oil-based cleansers replenish – not remove – moisture levels. You're left with a smooth, more balanced complexion.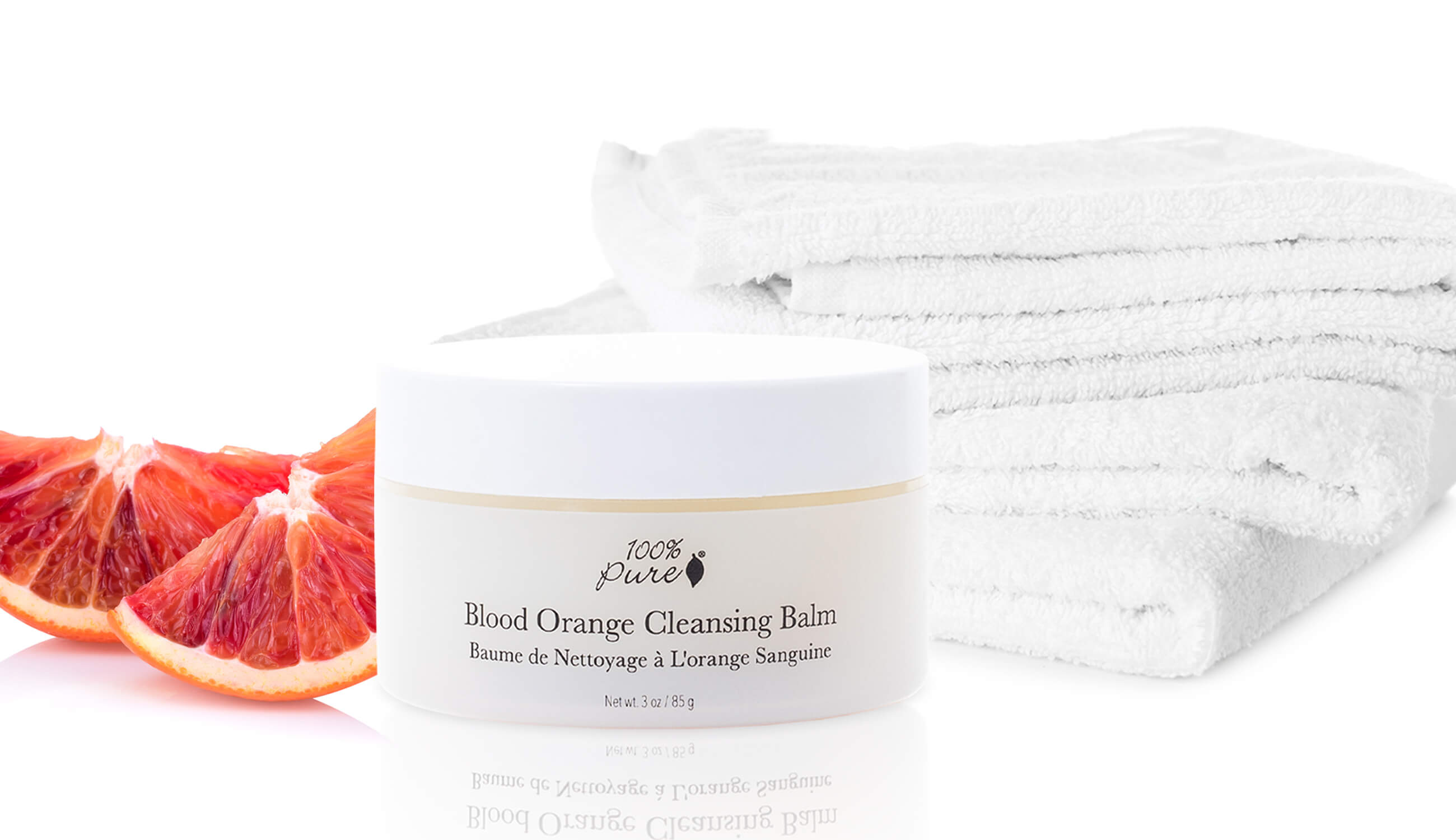 How Do Oil-Based Cleansers Work?
Oil-based cleansers work beyond the surface to give us a pore-deep cleanse that feels soft and balanced, rather than stark and stripped. Oil-based cleansers are like these magic erasers for quick and easy removal of all types of makeup and sunscreens. They're not thick creams that leave a residue, or flimsy foams that require 2 or 3 passes for a full cleanse.
These gentle degreasing gems contain an oil base, along with an oil-based skin-cleansing ingredient called a "surfactant". Harsh surfactants are a no-no, and can lead to severely dry skin and breakouts.
We utilize natural coconut oil surfactants that contribute both native antibacterial qualities and skin softening vitamins that our skin needs to glow. These gentle surfactants help bind to dirt on the skin and sweep it away, without disrupting the skin's delicate lipid barrier. But the surfactants are not the superstars of the show – it's the oils that take center stage.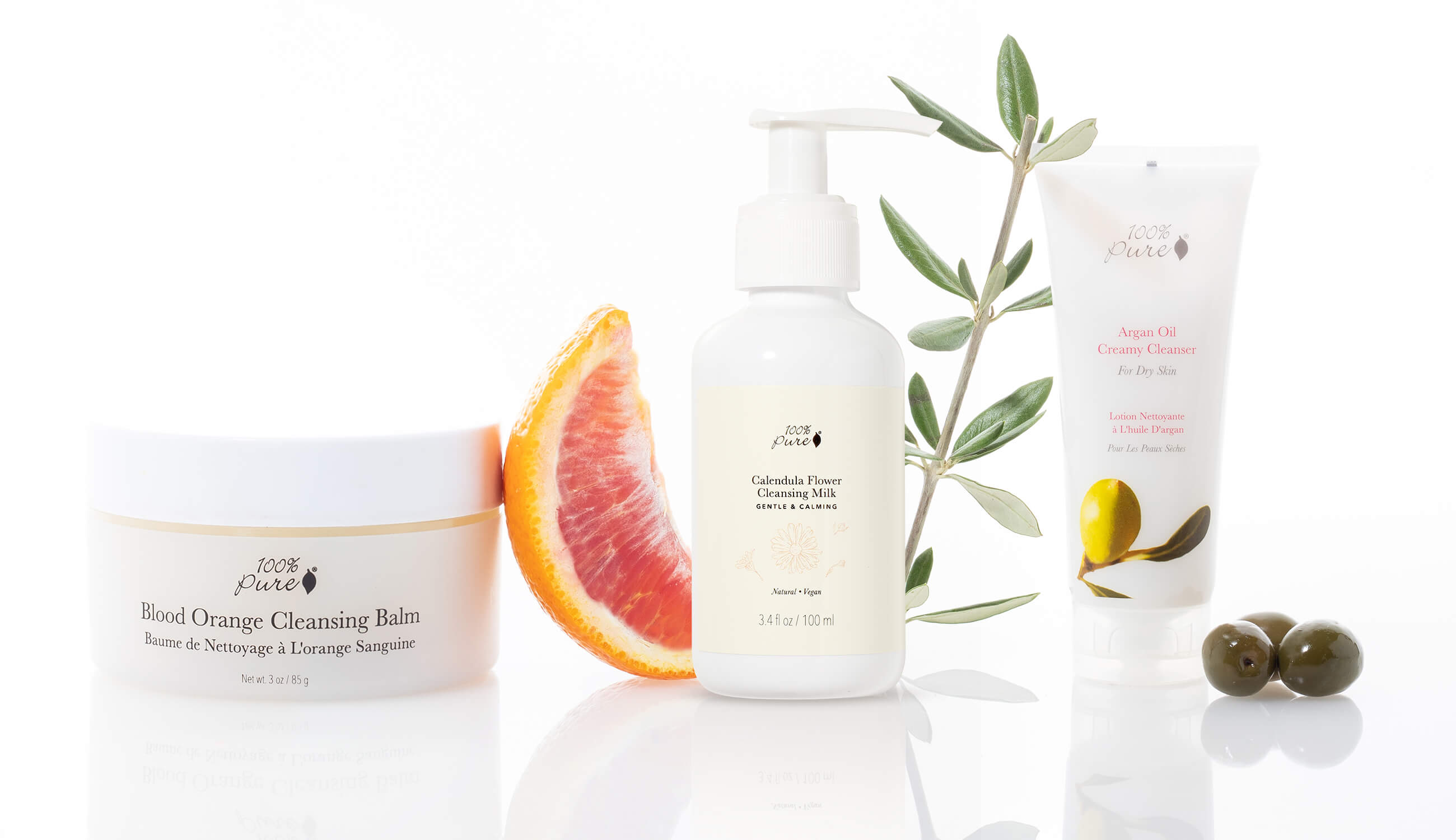 Cleansing oils don't just nourish and moisturize the skin, they also work as solvents: ingredients that can dissolve similar substances, like excess sebum. Essentially, our skin's natural oils and the oils in oil-based cleansers speak the same language.
Oils are a special type of solvent because they're lipophilic. This means they're naturally attracted to other oils, including the sebum our skin produces and the oil-like ingredients often found in store-bought makeup. This is what allows oil-based cleansers to quickly dissolve makeup and excess oil. That means in a single wash, an oil-based cleanser can remove what it takes a few makeup wipes to accomplish.
For those nervous about using a cleansing oil product (oily skin types), quality oil-based cleansers are formulated to be rinseable with water and not leave an oily residue. This is because the surfactants and emulsifiers come together as a team, to allow the oils and what they've dissolved to combine with and then be easily rinsed with water.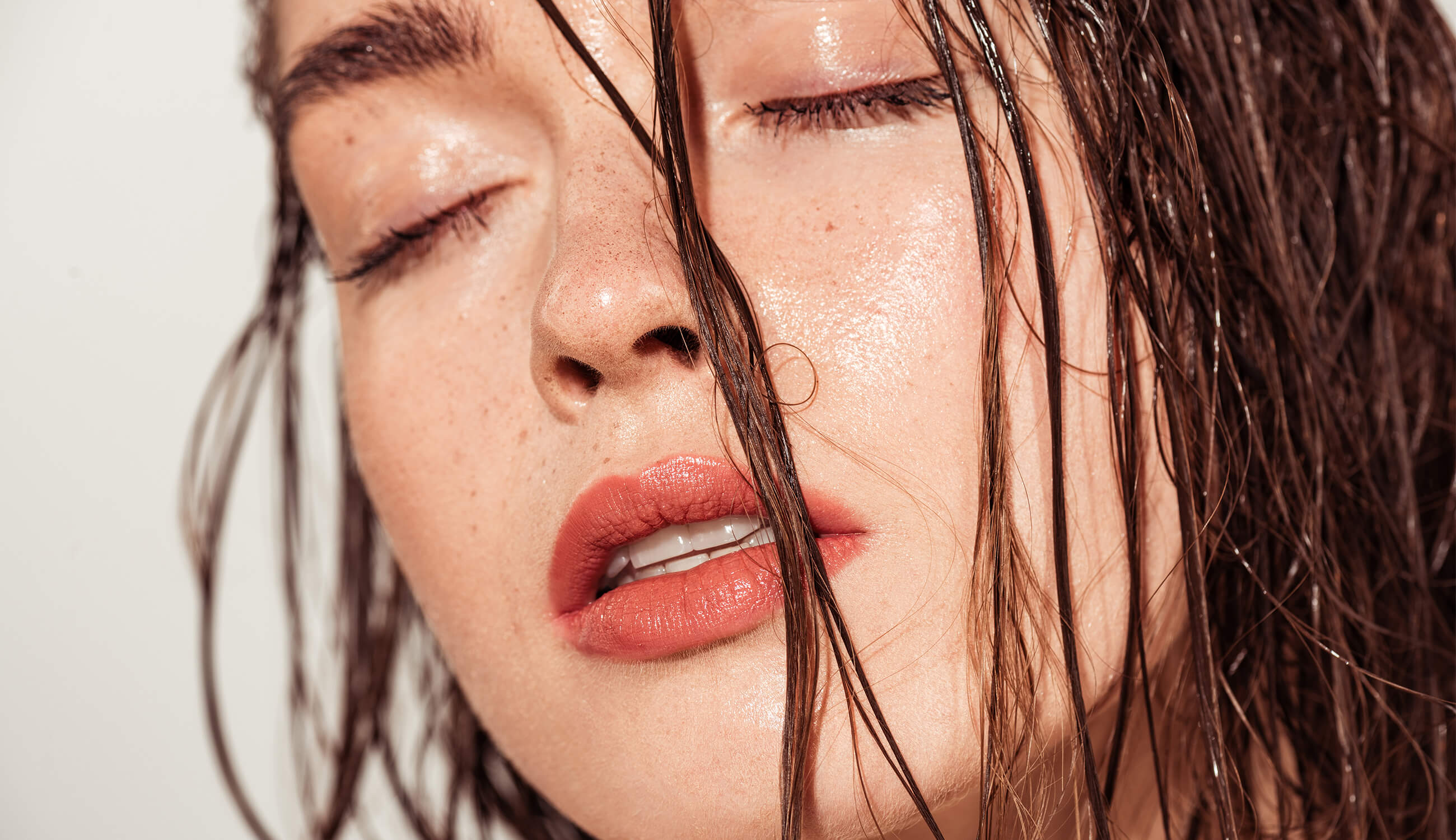 Skin Types That Benefit From Oil-Based Cleansers
Oil-based cleansers are the perfect first line of makeup-removing defense! And for those of us keeping up with our SPF routine – yes, even in the house – oil-based cleansers make quick work of even our strongest physical sunscreens. For every skin type from dry, oily, or combination skin, using cleansing oils can transform your complexion.
For best results, it's important to choose an oil-based cleanser that suits the specific needs of your skin. This will depend largely on your skin type, how much makeup you need to remove, and whether you'll need to emulsify with water – or not.
Dry or Mature Skin
Cleansing oils work best when applied to dry skin. Rather than rinsing your face with water like you normally would, you'll wipe away your day – or night –activities and impurities with a dampened, warm face towel.

We recommend using our Argan Oil Creamy Cleanser, which is loaded with silky smooth argan oil, infusions of anti-aging rosehip, and antioxidant-rich açai. This moisturizing superstar leaves skin super soft and supple, without stripping healthy lipids or moisture.

Oily, Acne-prone Skin
Our sumptuous Blood Orange Cleansing Balm works like a dream when applied to dry skin, and removed with a warm, dampened face towel. This balm is a moisturizing oil-based cleanser made with degreasing blood orange to seriously balance sebum surplus.

It also features coconut and olive oils to sweep away even the most stubborn makeup, debris, and impurities. This balm is also perfect for acne-prone skin due to its antibacterial essential oils and oil molecules that bond to and remove excess oil.

After an oil-based cleanser, you'll follow by a water-soluble cleanser to provide a deeper cleanse. A great multitasking superstar for this skin type and double-cleansing is our Coconut Oil Cleansing Milk, which is made with skin softening coconut milk, skin moisturizing coconut oil, hydrating coconut water, and intoxicating vanilla bean.

PRO TIP: For this skin type, it's not recommended to use cleansing oils every day. Try using an oil-based cleanser as-needed for heavy dirt, makeup, or oil removal or to replenish stripped skin.

Normal, Sensitive, or Maskne-prone Skin
For skin types that need a big dose of calm, meet the floral wonder: Calendula Flower Cleansing Milk. Lighter in formula with the same delightful oil components, this cleanser is every skin type's perfect match. Skin-soothing calendula oil soothes and heals while boosting hydration, as rose and chamomile drive away inflammation and redness for a full refresh.

This dreamy option slips easily across our skin with gentle foaming action. We'll massage it in to get the full benefits before rinsing all our troubles (aka breakout-causing bacteria) down the drain. Utilize warm water and a silicone facial brush for the perfect spa-like finish.
With this foolproof collection of tips and benefits, your skin should be glowing, soft, and supple in no time! Whether you're dealing with dry skin, oily skin, or combination, using an oil-based cleanser is your hot ticket to jump starting any skin care routine. Your skin will thank you daily!
Want more tips on choosing the best cleanser based on your skin type? Check out our blog to get the latest on these topics and more!
We carefully hand-select products based on strict purity standards, and only recommend products we feel meet this criteria. 100% PURE™ may earn a small commission for products purchased through affiliate links.
The information in this article is for educational use, and not intended to substitute professional medical advice, diagnosis, or treatment and should not be used as such.
Sign up to our email newsletter for more blog updates and exclusive discounts.
< Older Post | Newer Post >