What to Look for in a Tinted Moisturizer
Top reasons to try tinted moisturizer, plus ingredients to avoid
Posted on April 11, 2022
Written by: 100% PURE®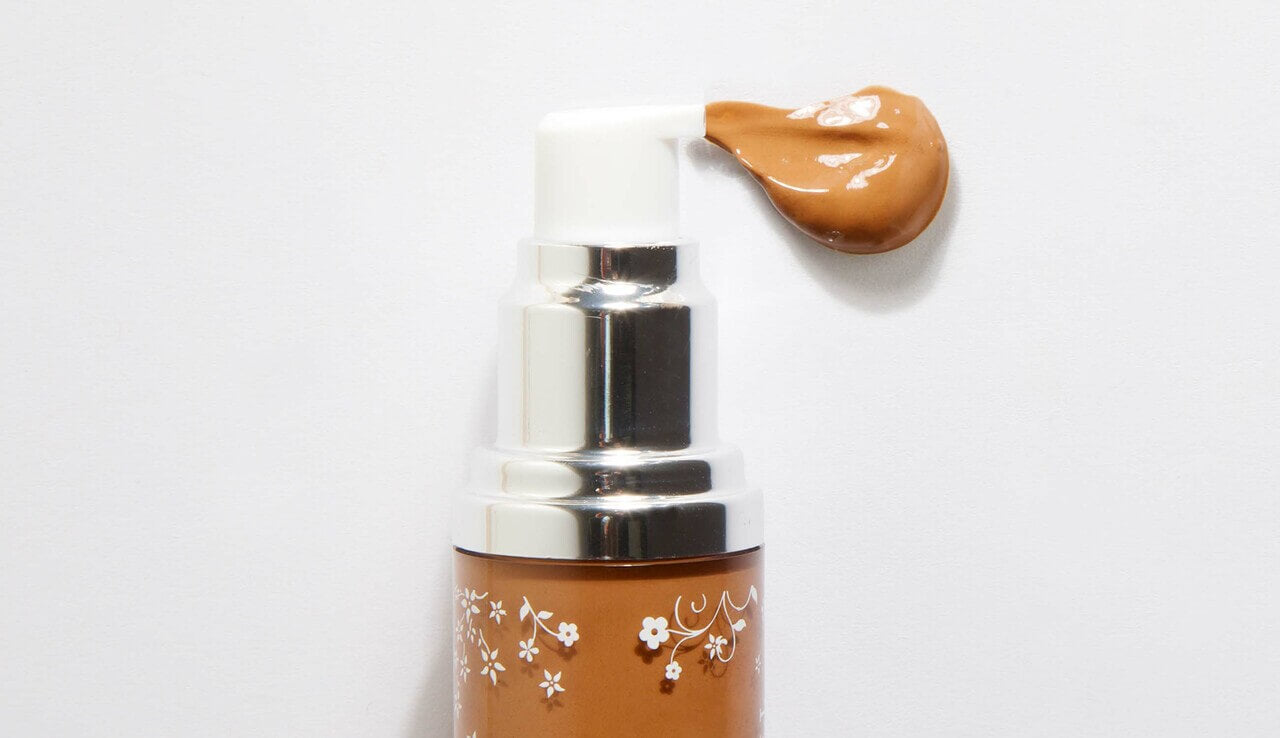 When we're in the depths of the cold winter months, we're not really making sun-kissed skin a priority. But glowing, plump-looking skin looks great all year round. And even in cold weather, it's totally possible to achieve it! Here's a life hack: tinted moisturizer is perfect for this.
While we might associate tinted moisturizer more with summer day looks at the beach, they're incredibly practical when it's cold out. They're hydrating moisturizers with sheer coverage, and they work to blur the skin. They also provide a bit of skin care and sometimes even a little extra UV protection.
With its growing popularity, tinted moisturizer is in no short supply. In fact, the possibilities are truly endless. With so many options, it can be tricky to decide what will work best for your skin. Luckily, this quick guide is here to help!
Are There Pore-Clogging Ingredients?
One of our favorite things about tinted moisturizers is that they can act like skin care. With ingredients like niacinamide, hyaluronic acid, and green tea, tinted moisturizers can provide a little bit of coverage while providing more long-term benefits. Those benefits can include skin brightening, anti-aging, and clarifying skin. What's not to love about that?
But just like with any beauty product, there are instances when tinted moisturizers can actually clog your pores, causing breakouts. And if you have sensitive, oily, or acne-prone skin, it's easy to feel like tinted moisturizers just aren't for you.
But this isn't true! While there are some tinted moisturizers with pore-clogging ingredients, it's easy to avoid them when you can identify them. Generally, it's best to stick with non-comedogenic products if you have oily or acne-prone skin, which means avoiding foundation ingredients like:
Cottonseed oil

Flaxseed oil (linseed oil)

Mink oil

Palm oil

Soybean oil

Wheat germ oil

Hexadecyl Alcohol

Oleyl Alcohol

Socetyl alcohol

Isocetyl Stearate

Propylene glycol monostearate

Glyceryl-3-Diisostearate

Polyglyceryl-3-diisostearate

Algae

Carrageenan

Sodium chloride (salt)

Potassium Chloride

Octyl stearate

Lanolin

Lanolin oil

Acetylated lanolin

Acetylated lanolin alcohol

PEG 16 lanolin (Solulan 16)

​​Cocoa butter

Coconut butter

Oleth-3 phosphate

Laureth-4

Lauric acid

Wheat germ glyceride

Stearic acid

Sodium Lauryl Sulfate

Sodium Laureth Sulfate

Steareth 10
How Does It Set?
While we often think of tinted moisturizers as "makeup", it's important to remember that they are, above all, hydrating moisturizers, and they'll usually leave your skin with a dewy finish. Still, your tinted moisturizer should absorb into the skin for a nice, long-lasting set. It should feel effortlessly blended in. But it shouldn't feel greasy, slippery, or sticky on the skin.
Newsletter
Subscribe
for more blog updates and exclusive discounts
If your tinted moisturizer feels heavy or seems to just sit on the skin, the coverage might be too heavy. In that case, opt for a water-based option. But if your skin appears scaly or flaky, your tinted moisturizer isn't hydrating enough. If that's the case, opt for a more emollient oil-based formula.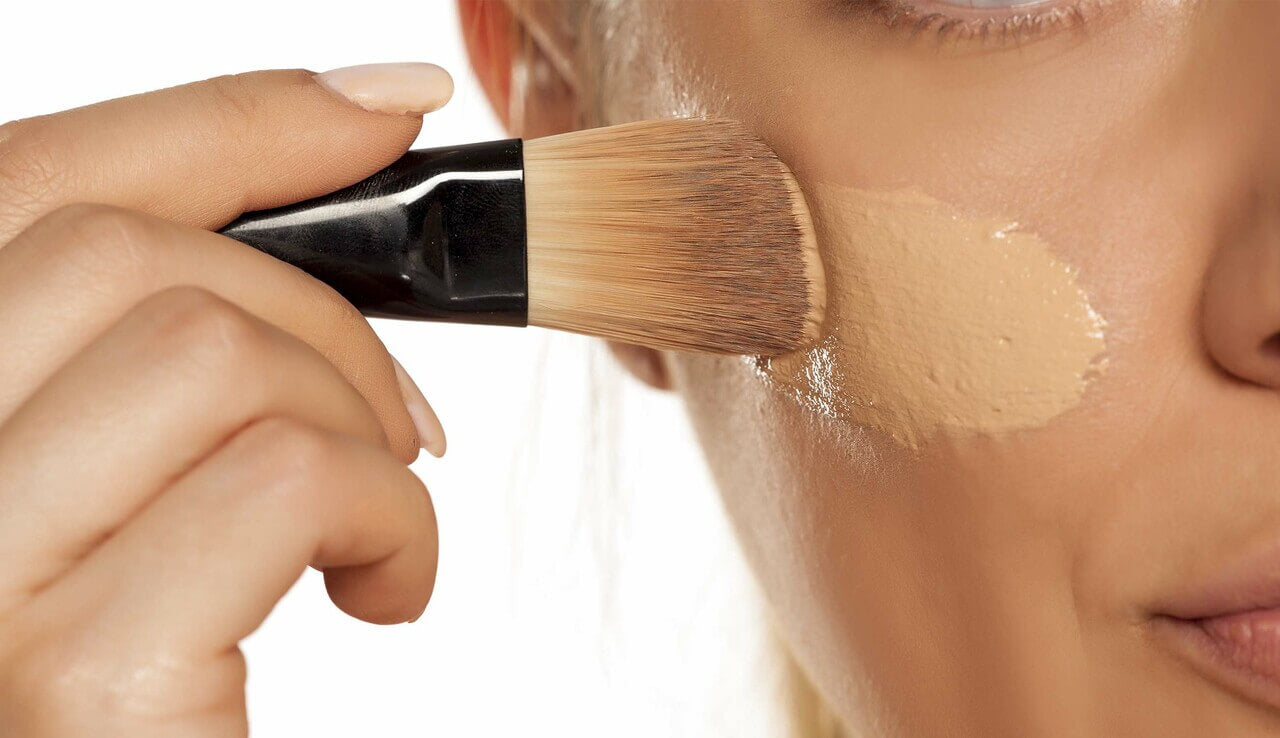 Tinted Moisturizer Coverage Level
When we think of tinted moisturizers, we tend to think of sheer, light coverage. However, there are formulas on the market that offer more coverage. With that in mind, it's important to assess your own skin's needs, and what coverage is going to work best for you.
A good starting point for this is how you view traditional foundation. If you rarely even wear it, you'll probably feel fine with a light-to-medium coverage formula. But if you're used to a lot of coverage, a medium-weight formula might be more your thing. Our Bamboo Blur Foundation is a great starting point!
But when in doubt, it's usually recommended to start with a light-to-medium coverage tinted moisturizer. Our Fruit Pigmented® Tinted Moisturizer is buildable, super skin-friendly, and hydrating. It's best applied with a beauty sponge, and can be layered up to medium coverage.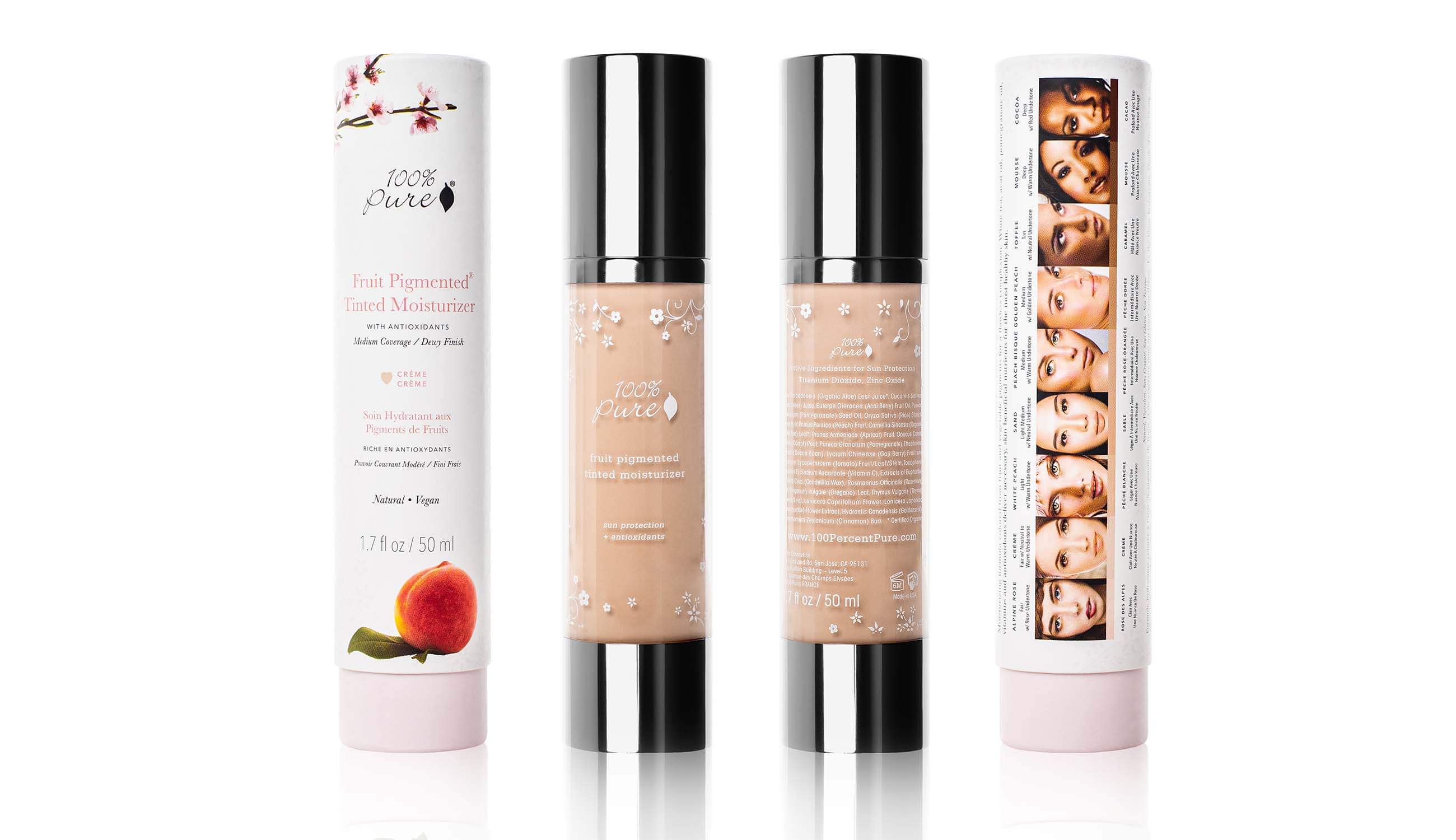 The Importance of Undertones
Have you ever applied a foundation that matched your skin perfectly, only for it to turn orangey-brown by 5 p.m.? Believe it or not, this is the same chemical reaction that happens when a bitten apple turns brown: oxidation.
Oxidation is what happens when a chemical reacts with another molecule, causing it to lose electrons. Oxidation can happen to tinted moisturizers, and it's usually caused by a change of consistency or color.
But sometimes, oxidation becomes apparent when we don't use the right undertone, and it'll often leave your skin looking grayish. That's one more reason to get your undertone right! For a more in-depth look at undertones, we tell you everything you need to know here!
Tinted Moisturizers: More Than a Summer Staple
Regardless of your skin type, winter's a tough time for our skin. And when you spend the morning slathering your face with serums, moisturizers, and sunscreen to protect it, the additional effort of makeup can feel superfluous.
While tinted moisturizers are a summertime staple, they're a great option any time of the year, especially when you want a little extra vibrance without too much effort. Because let's be honest: we could use our energy elsewhere!
We carefully hand-select products based on strict purity standards, and only recommend products we feel meet this criteria. 100% PURE™ may earn a small commission for products purchased through affiliate links.
The information in this article is for educational use, and not intended to substitute professional medical advice, diagnosis, or treatment and should not be used as such.
Sign up to our email newsletter for more blog updates and exclusive discounts.
< Older Post | Newer Post >