How to determine your skin type and the best products for you!
Posted on April 6, 2022
Written by: 100% PURE®
Healthy skin is always in, but balanced skin? Easier said than done. Many of our skin care concerns have to do with skin behavior that is not 100% under our control, thanks to our predetermined skin type. Much like a body type, we don't get to choose it, and we're essentially born with it, but with tweaks to our regimen and lifestyle, we can make it work for us!
Today we'll be doing a deep dive into the four most common skin types, sharing the characteristics of each. We'll be talking more about how to care for each type and explaining how certain products can work best for our skin!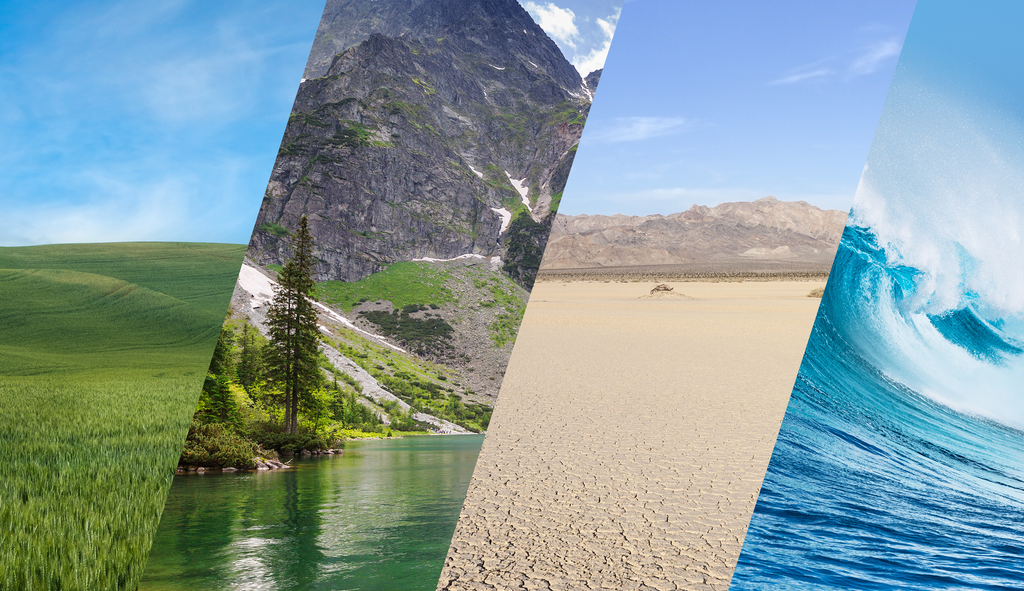 What's YOUR Skin Type?
If you're reading this and you aren't totally sure what your skin type is, it's not too late to find out! There are usually a few noticeable traits that help us figure out what skin type our skin falls into.
Normal
Think of this skin type as the teacher's pet. It is usually on its best behavior (besides a hormonal pimple or two) and doesn't want for a thing. This skin type is the most coveted because it is generally low-maintenance.
Dry
Dry skin needs a bit more attention and love (but that's just as well because we love slathering on serums and creams). Dry skin types usually notice tightness, flaking, redness, and thirsty-feeling skin. This can be even more noticeable under the eyes, along the jawline, and the high points of the face and is only exacerbated by the cold weather we get during wintertime.
Oily
This skin type is probably the easiest to spot, and most with oily skin are aware that they have this skin type. You'll notice a shiny or slick texture on the surface of your face, most common in what's called the T-zone (forehead, nose, and chin).
Combination
In this case, we're reminded of our favorite pizza. Combination skin can have a little bit of everything – areas that are oily, spots that are very dry, and periods where things are balanced or neutral. The most important thing to remember about combination skin is that it doesn't always behave the same.
*Note: a skin type is not the same as skin behavior. You can have hormonal breakouts or sensitive skin, for example, that overlap with the skin types above.
How to Care for Dry Skin
If you read the excerpts above and felt your skin falls into the dry category, think about what you do with your skin now and how those steps make your skin feel. Do you notice you are driest in the morning, after cleansing, or in the evening? Do you have an area of your face that feels particularly dry, more than anywhere else? Learning what your triggers are for dry skin can help you to achieve balance.
Dry skin loves:
Exfoliation! Dry skin can become clogged with dead skin cells trapping skin-produced oil inside the pores. To avoid blackheads and breakouts, exfoliate no less than once a week. This allows moisture to properly penetrate the skin without clogging or uselessly laying over the top.
Hydration, especially hydration over cream. Think silky and rich superfruit oils and moisturizing components like aloe vera gel, vitamin E, sunflower, olive, and avocado oils. Many of these hydrating ingredients can be found in our Super Fruit Cream. Another great way to hydrate is by adding a super hydrating toner and following up with a nourishing serum to let your inner radiant glow set in.
Moisture masks, especially when our dry skin is exacerbated by the cold weather we get during wintertime. For a quick fix to our winter dry skin woes, we're falling for our Cocoa Butter Moisture Mask. Cacao antioxidants brighten and condition the skin. Combined with the humectant glycerin base, that provides the skin with the quick reset it needs to tackle harsh climates.
Newsletter
Subscribe
for more blog updates and exclusive discounts
Dry skin hates:
Mattifying, clarifying ingredients like charcoal, kaolin clay, and tea tree oil. These can make dry skin feel tighter and even more uncomfortable.
Surfactants are a nightmare for dry skin! Avoid harsh cleansing agents that strip the skin, cause irritation, and hasten signs of aging. A nourishing, oil-based cleanser is a savior for dry skin. Your skin will also love a simplified cocoa cream cleanser that nourishes the skin (and smells delectable)!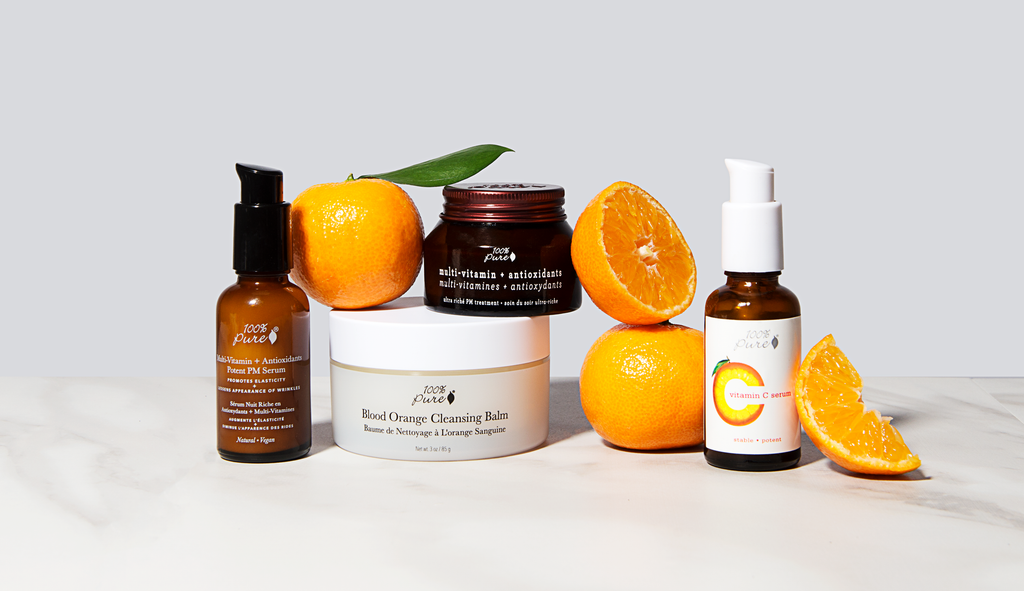 How to Care for Oily Skin
Oily skin is often smooth, radiant, and has a nice bounce to it. However, managing the excess oil can be a full-time job. Though oily skin can feel slick to the touch, it is really crying out for better moisture and balance. We'll show you how to accomplish this.
Oily skin loves:
Gentle exfoliation, which can work wonders for the pores! Using a physical exfoliant can clear them of excess sebum for less clogging and fewer breakouts. Our Cocoa Bean Facial Scrub gently polishes the skin and cleanses the pores with organic cacao nibs for a clear complexion.
Balancing and clarifying ingredients. Utilize herbs, essential oils, and neutralizing ingredients like kaolin clay and charcoal – yes, the same ingredients that dry skin hates! Charcoal and clay like those found in our Charcoal Clay Cleanser can communicate with the skin's sebum generators and help gradually create better-balanced skin. Follow with a clarifying toner to balance oil and even skin tone.
Moisture, despite the popular belief that oily skin doesn't like or need it. Being sure to treat the skin with all the nutrient-rich moisturizers possible means that oiliness is kept as low as possible. In your evening skin care routine for oily skin, don't be afraid to lay on the hydration with a rich nighttime moisturizer, like our Hydra Drench Cream.
Oily skin hates:
Too much cleansing (ironically) can cause the skin to produce even more oil. Cleanse your skin a normal amount (twice daily and after working out or heavy activity) but don't overuse your anti-acne, anti-oil cleanser. Instead, try something softening, hydrating, and creamy before bed to give your skin a break.
How to Care for Combo Skin
As we mentioned earlier, combination skin can be a bit tricky to care for because it is unpredictable. It has the best of both worlds, meaning that there are times when this skin type is low-maintenance and balanced. But, to keep it that way, we need a consistent skin regimen that addresses this skin type head-on.
Combo skin loves:
Nourishment is the best medicine for skin that just won't behave. Vitamins such as E and C help to balance the skin. Amino acids, proteins, and minerals help maintain elastic skin that is calm and smooth.
Adding a balancing cleanser that can sweep away dirt and oil while moisturizing dry areas can tone your complexion for a balanced, rejuvenated glow. Adding a toner into your routine, such as our Fermented Rice Water Toner, is a great way to address both dry and oily patches with the best, balanced results.
Layers of lightweight moisture via essences and serums. The light hydration is exactly what dry skin needs. This doesn't overwhelm neutral or oily skin, and the calming ingredients inside usually help bring skin to harmony.
If you have combination skin, you could benefit from incorporating a facial oil into your skin care routine a few times a week. Our Argan Oil can help balance the skin's behavior by hydrating any dry areas and balancing the oily zones for more even skin year-round.
Combo skin hates:
Heavy, thick creams. While the idea of this sounds luxurious, it can suffocate dry areas and slide right off of oily ones. Stick to hydration for better results.
How to Care for Normal Skin
When skin is normal and neutral we feel on top of the world, but that doesn't mean that we don't have to care for our skin at all. Being sure to clean skin regularly, hydrate well, and support skin elasticity with regular face mask treatments means that we can maintain that neutral skin.
Normal skin loves:
Anti-aging ingredients like vitamins E, C, and omega fatty acids, also found in our Retinol Restorative Overnight Balm. In the morning, don't forget to wash your face well with a hydrating cleanser that can sweep away dirt and oil, while adding hydration to any dry patches. Remember to use sunscreen, especially when using retinol products.
Occasional exfoliation and masking. Exfoliation is a great way to brighten the skin and stimulate collagen. It's also a tool for better penetration of hydrating components found in our serums, moisturizers, and masks. Our Matcha Oat Face Scrub uses gentle exfoliating matcha powder and colloidal oatmeal to remove deep-set debris, buff away any dry patches, and maintain a toned complexion without redness.
Normal skin hates:
Super astringent, clarifying ingredients are better used on skin with specific needs. Instead, stick to creamy cleansers with simple ingredients that complement your already well-behaved skin. And if you're in a pinch for an extra fresh, glowing complexion, a collagen sheet mask can plump skin for a youthfully supple glow.
Have you found your skin type? Then it's time to find the products made especially for your skin! Find the perfect cleanser, the right serum, a daily moisturizer, and the best facial oil for your skin type to help your skin thrive!
We carefully hand-select products based on strict purity standards, and only recommend products we feel meet this criteria. 100% PURE™ may earn a small commission for products purchased through affiliate links.
The information in this article is for educational use, and not intended to substitute professional medical advice, diagnosis, or treatment and should not be used as such.
Sign up to our email newsletter for more blog updates and exclusive discounts.
< Older Post | Newer Post >