The Best Facial Cleansers for Your Skin Type
How to choose the best cleanser for a healthier complexion
Posted on June 3, 2018
Written by: 100% PURE®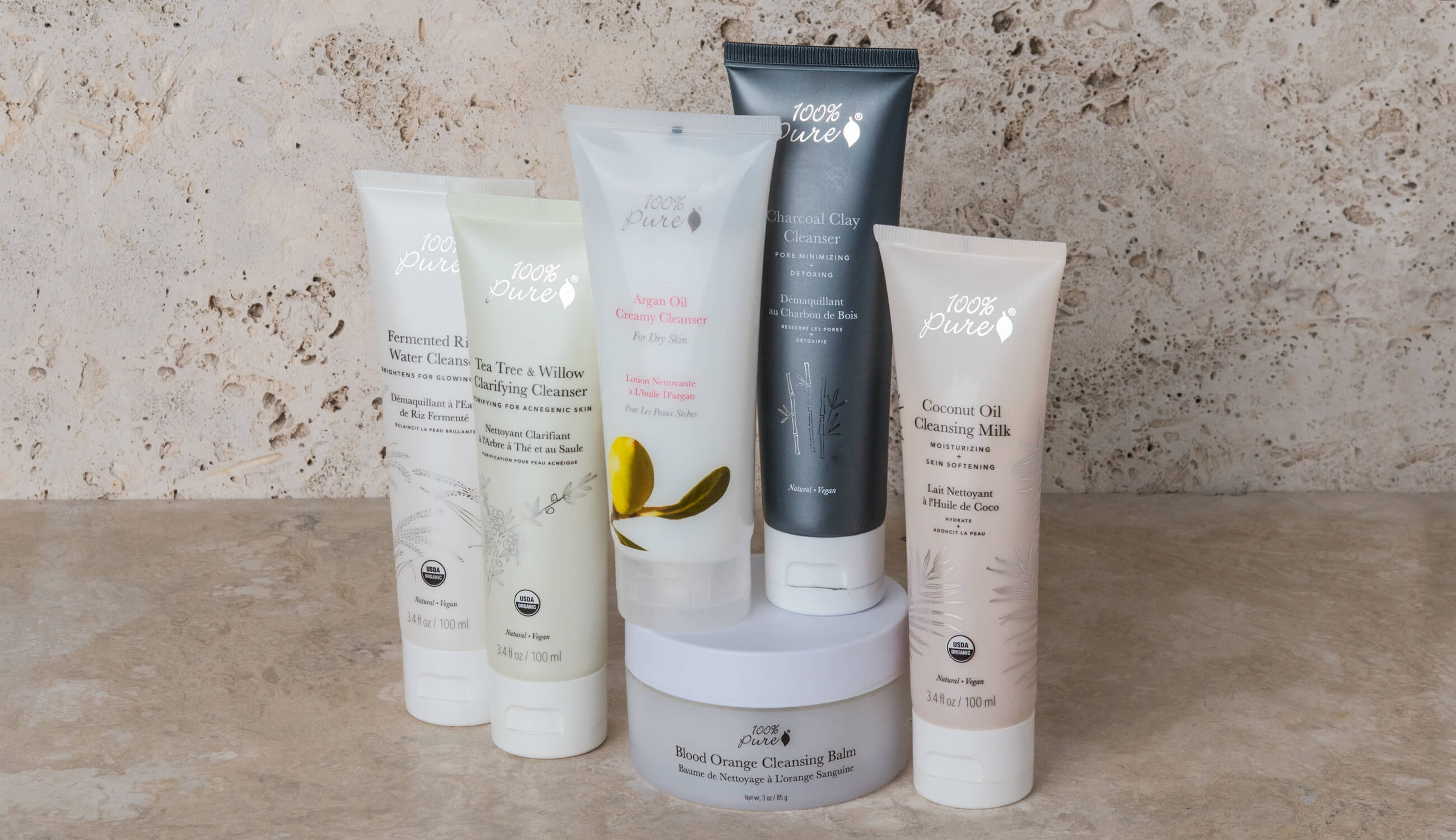 Great skin care starts with clean and refreshed skin. Before you can reap the full benefits of your skin care, you'll need to cleanse the impurities, environmental pollutants, makeup, sunscreen, excess oil, and dirt from your skin. That's a lot of stuff that can accumulate throughout the day! Without cleansing the skin first, you run the risk of clogging pores, which can lead to unsightly blackheads and blemishes.
Before you run out and choose a cleanser, know that not all cleansers are created equal. Many on the market use synthetic chemicals, harsh and drying surfactants, and petrochemicals as preservatives. We at 100% PURE are committed to using only natural ingredients, free of synthetic chemicals, chemical dyes, and artificial fragrances. We believe that the best facial cleansers don't need to be synthetic to be effective.
Why We Don't Make Facial Cleansing Wipes
Our commitment to 100% PURE ingredients prevents us from making certain popular items, like facial cleansing wipes. Everyone loves a one-and-done face wipe, and we're asked for them all the time. But these products have not been made by us for a specific reason: there are no non-chemical preservatives to keep wipes moist, that we believe are safe enough for your skin. We refuse to compromise on our commitment to your optimal skin health by using synthetic chemical preservatives and synthetic chemicals to stabilize the products. Every product we make goes through an extensive nine step testing process to ensure that the product is safe, stable, pure, and potent. If a potential product cannot pass this extensive testing process, it will not become a product.
We don't recommend using the facial cleansing wipes on the market, because they are highly preserved and harsh to the skin. The synthetic chemical ingredients used in the wipes are likely to irritate the skin and may even leave unsightly bumps. That's why we recommend using natural cleansers that have been formulated without the addition of synthetic chemicals, fillers, or chemical irritants.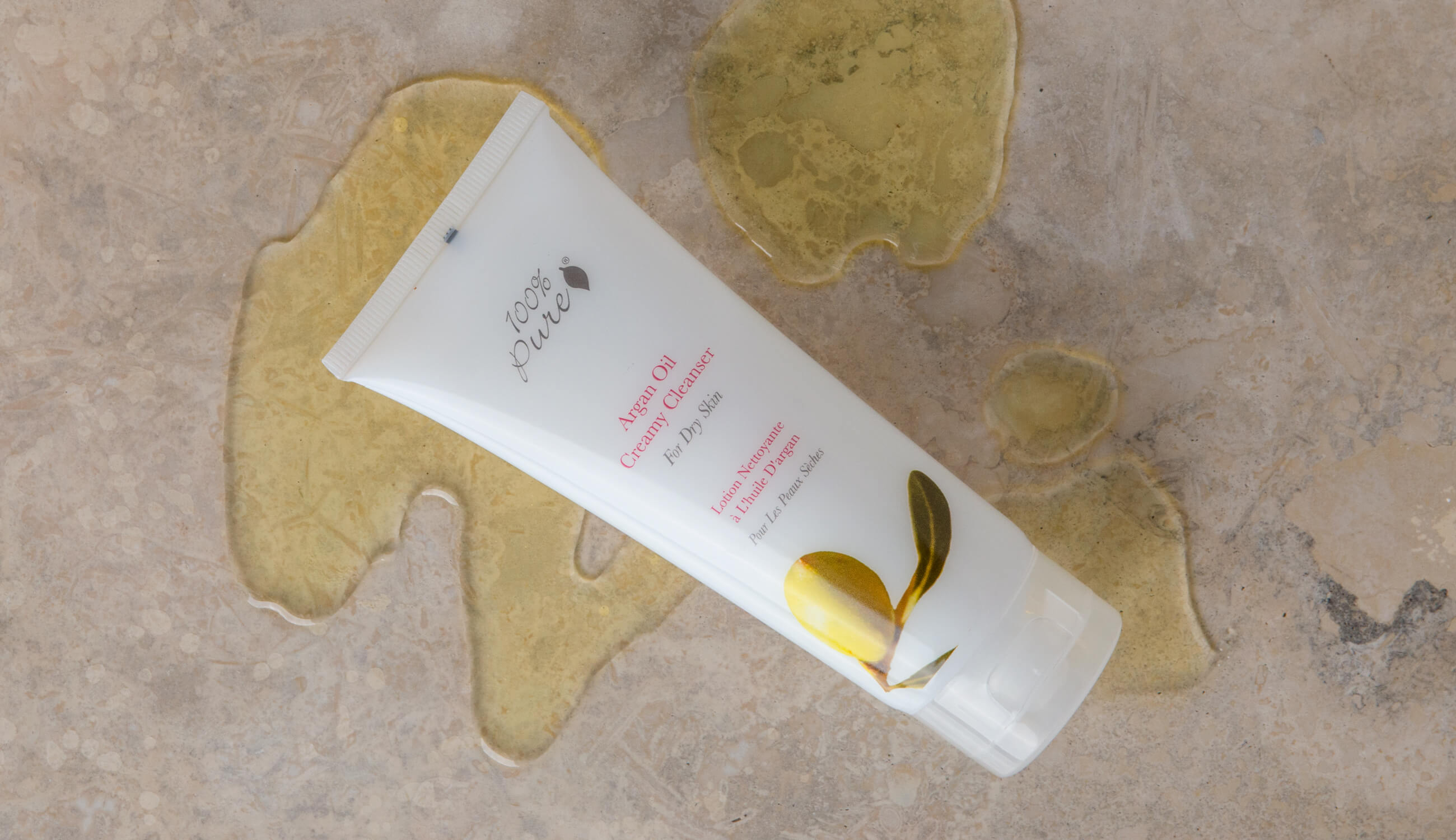 Why Use a 100% PURE Cleanser?
Our natural cleansers on the other hand, only contain nutrients for the skin. Each ingredient we use has a particular purpose and benefit for the skin. Unlike conventional cleansers made with harsh chemical surfactants and sulfates, or cheap fillers like plain water, we use only ingredients that promote hydration, moisturization, and nourishment. Make sure to massage the cleansers deeply into the skin, to help them foam and increase circulation. We love using our Charcoal Konjac Sponge to gently exfoliate and buff away dead skin cells.
PRO TIP: After cleansing, always remember to tone the skin. Toners will wipe away dead skin cells sloughed off during cleansing, and any loosened dirt or debris that was not fully rinsed. Use a hydrating and nourishing serum, followed by a moisturizer to lock in all benefits from the previous steps.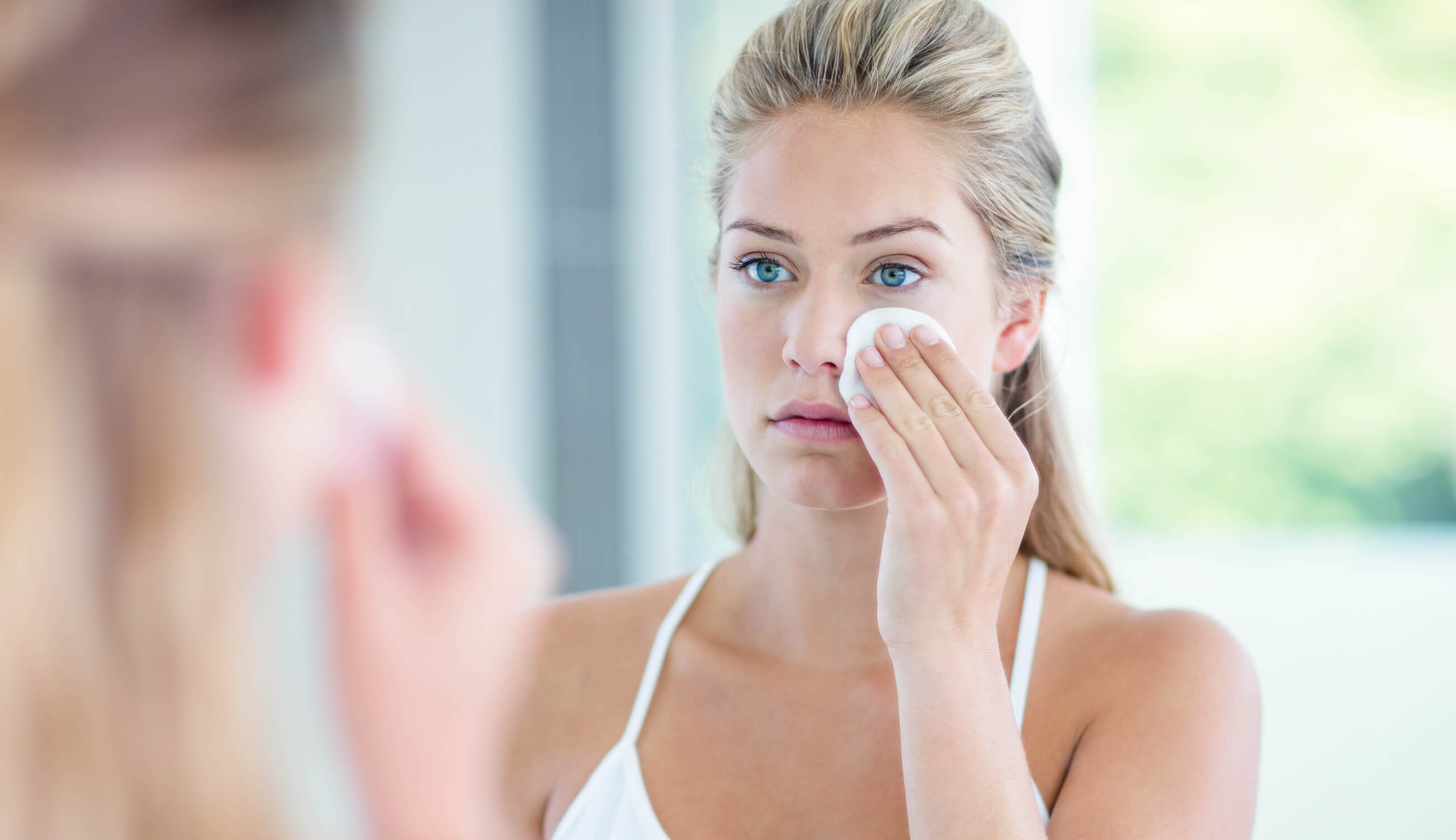 How to Pick the Right Cleanser for Your Needs
Looking for the right cleanser for you? The answer will depend on two things: your skin type, and the type of products you use throughout the day on the skin. For example, someone who wears makeup may need a more heavy duty facial cleanser than someone who goes makeup-free.
Heavy Makeup
For those who wear a lot of makeup or sunscreen, we recommend using a cleansing balm to wash off these products at the end of the day. Simply apply our Blood Orange Cleansing Balm over the whole face, including the eye area (keep eyes closed) if wearing eye makeup, and rinse it off with a warm, damp, clean washcloth. Organic avocado, organic olive oil, and organic coconut oil will deeply soften the skin leaving it feeling nourished and supple. Blood orange essential oil uplifts the spirit, while brightening and providing collagen boosting vitamin C. This is also an amazing product for dry skin types.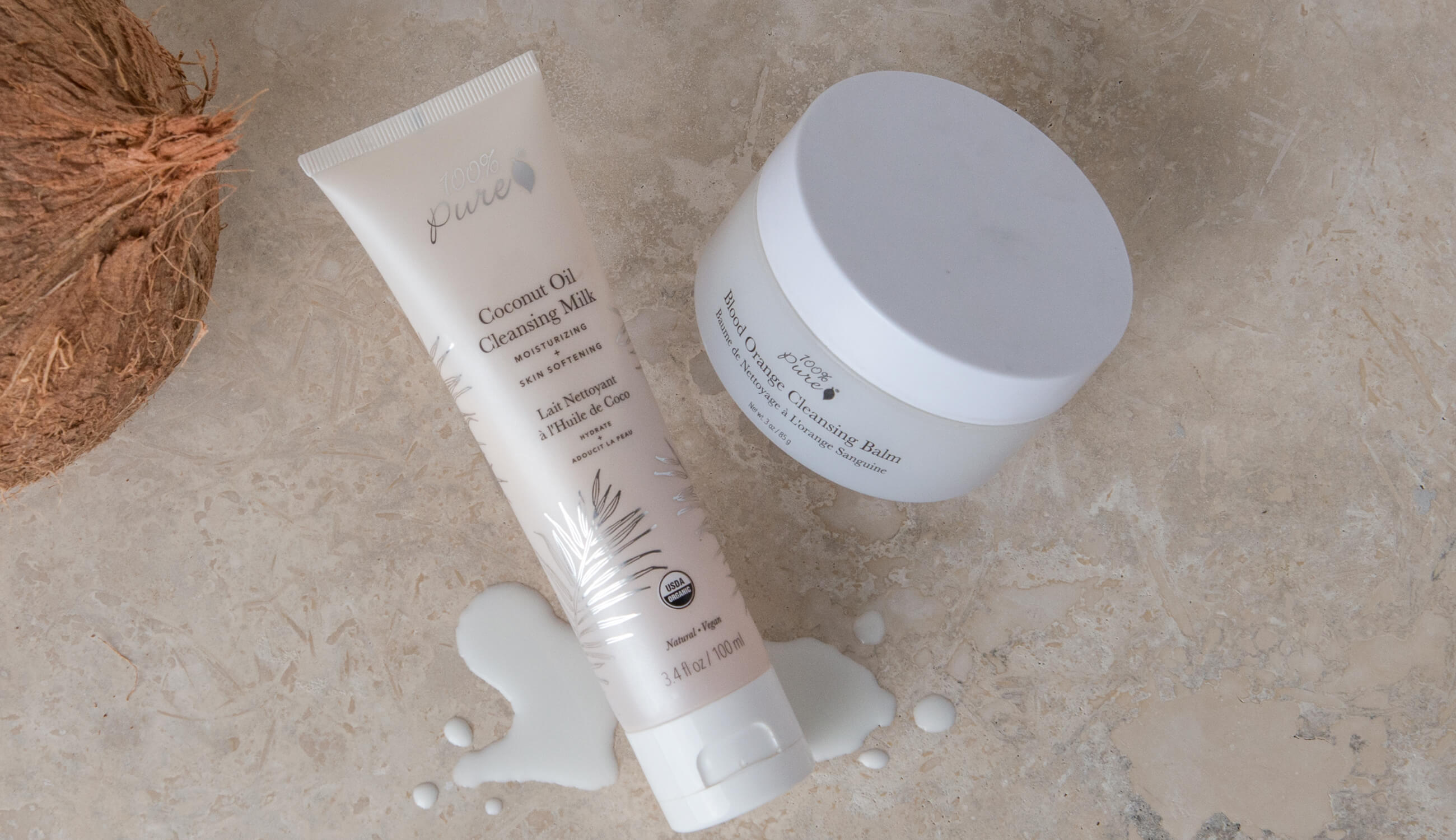 Dry Skin
Not to toot our own horn, but we think the best cleanser for dry skin is our creamy Coconut Oil Moisturize Cleansing Milk. If you'd like to add extra moisture into skin, try a double cleansing ritual (see Korean Beauty). Start by using the Blood Orange Cleansing Balm, then follow up with the nutrient rich Coconut Oil Moisturize Cleansing Milk. We love the super moisturizing benefits of coconut oil for dry skin. We also recommend taking some time to give yourself a facial massage after applying, to allow the cleanser to soothe your dry skin. A Charcoal Konjac Sponge is gentle enough to use with dry, sensitive skin and will help to remove dirt and skin buildup that can cause blemishes.
Follow your cleanser for dry skin with a hydrating toner like our Restorative Sea Culture Hydrating Toner. Next, add the nourishing, anti-aging, and moisture boosting Restorative Sea Hydrate Serum. Finally, lock in all the benefits of the toner and serum with the Restorative Sea Culture Extra Riche Créme for a complete beauty ritual for dry skin.
Acne
Our best cleanser for acne is the Tea Tree & Willow Acne Clear Cleanser. This cleanser cleans skin with acne fighting ingredients like willow, neem, parsley, and tea tree. It can also help to fade acne scars with tumeric, and won't dry out or sensitive skin like common cleansers made with synthetic chemicals. The addition of burdock will also help to soothe the skin. Though this is a powerful anti-acne cleanser, it will still balance skin with nourishing and moisturizing algae and glycerin.
For acne prone skin, follow your cleanser with a hydrating and nourishing astringent, like the Tea Tree & Willow Acne Clear Astringent. Next, add an oil balancing serum like our Green Tea EGCG Protective Serum. Finally, feed skin hydration with lightweight Hydra Drench Cream.
Oily Skin
The best cleanser for oily skin, or for skin with clogged pores, is the detoxifying Charcoal Clay Cleanser. Activated charcoal and bamboo charcoal minimize pores and detoxify the skin. Antibacterial essential oils of spearmint and lemongrass help to purify skin. Lemon extract and lemon water act to brighten skin, while algae extract nourishes and moisturizes the skin. Brazilian black kaolin clay helps to actively absorb excess oil -- a huge benefit for oily skin types. Make sure to massage the cleanser into skin, allowing it to gently foam and draw out impurities from deep within pores. You can also use the Charcoal Konjac Sponge to gently exfoliate and give a double dose of detoxifying.
For oily or skin with clogged pores, tone the skin with the Tea Tree & Willow Acne Clear Astringent. To balance oil production and provide hydration, moisturization, and antioxidants to skin, follow with the Green Tea EGCG Protective Serum and Green Tea EGCG Protective Cream.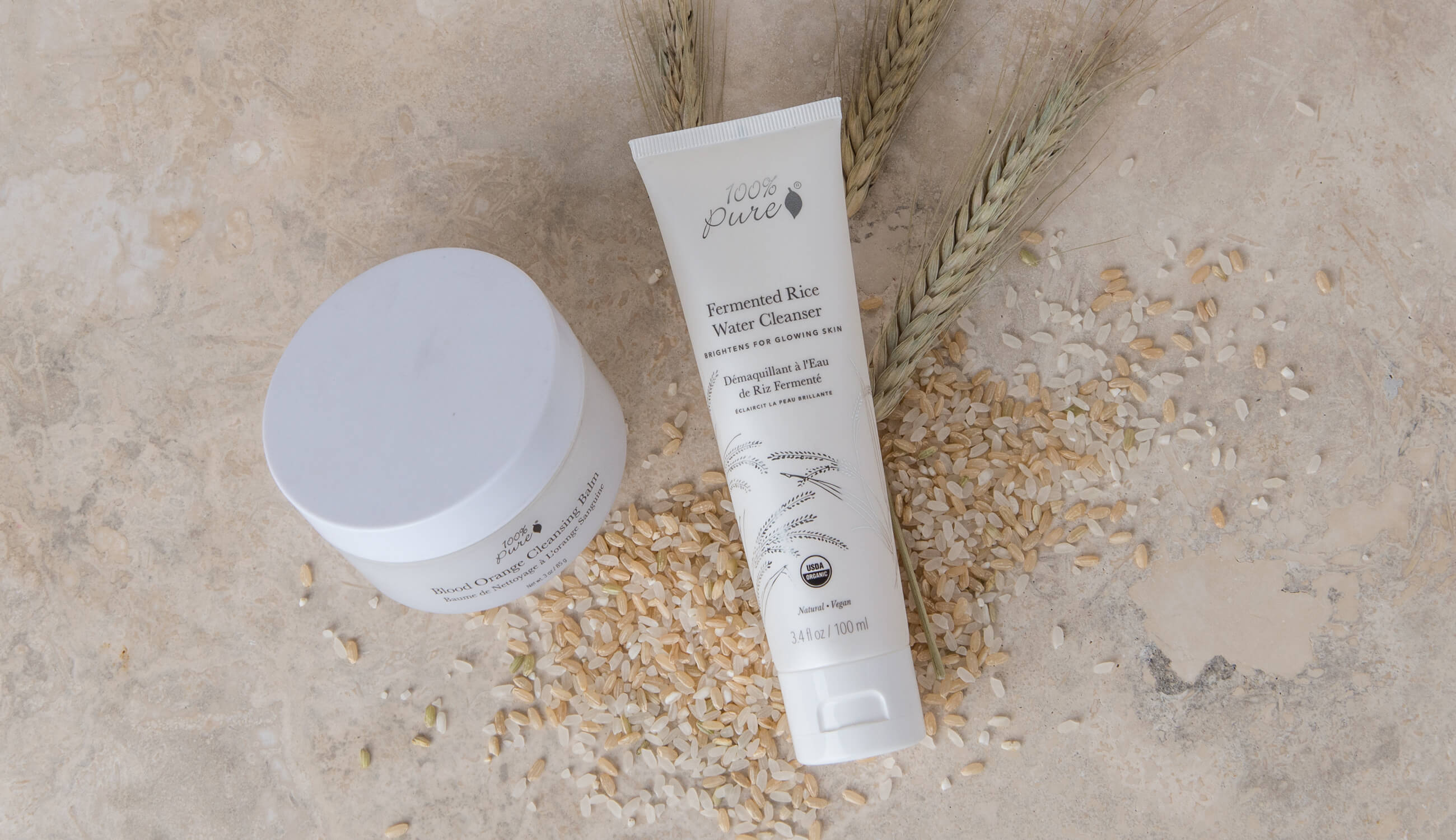 Dull Skin
Our best cleanser for brightening skin is the expertly formulated Fermented Rice Water Cleanser. The fermented rice water (sake), white mulberry, mushroom, licorice, and citrus in this brightening cleanser are all supremely potent, natural skin brighteners. Sake is rich in enzymes, amino acids, malic acid, minerals, and vitamins to help nourish the skin from within. Pineapple and papaya extracts gently exfoliate to resurface and reveal new, brighter layers of skin, while tomato acts as a rich source of antioxidants. This cleanser can lessen the appearance of dark spots, hyperpigmentation, and melasma, while brightening and balancing skin tone. Make sure to massage cleanser into the skin, allowing brightening ingredients to work their magic. Using the Charcoal Konjac Sponge with this cleanser will help to promote cellular turnover to reveal fresh, younger looking skin.
Complete your brightening routine with the Fermented Rice Water Toner and Fermented Rice Water Serum for optimal brightening. Seal in all the hydration, nutrients and skin brightening factors with the Restorative Sea Culture Extra Riche Créme during the day, or the Multi-Vitamin + Antioxidants Ultra Riché PM Treatment for the night.
Normal
Our Argan Oil Creamy Cleanser is totally beneficial for all skin types, and is even a fan favorite for dry skin types. This is a great go-to cleanser for removing foundation, blush, bronzer, and even shimmery luminizers. For stubborn eye makeup, follow a two step cleansing routine, using this creamy facial cleanser followed by Blood Orange Cleansing Balm. Argan is the perfect moisturizing ingredient for normal skin types, since this 'dry' (non-greasy, quick absorbing) oil won't leave skin too oily or too dry, but right in between.
Any effective beauty routine has to start with clean skin. Opt in to clean beauty, and out of harsh chemical formulas. Our natural facial cleansers leave out the common synthetic chemicals and fragrances, cheap fillers, and synthetic dyes which can all prematurely age the skin. Our 100% PURE formulas will gently and effectively cleanse the skin, and start your routine off right with nutrients, anti-aging antioxidants, and moisturizing extracts and oils. Make sure to always massage our cleansers into your skin for the best effects, and don't forget to use our gentle Charcoal Konjac Sponge every time you cleanse. Clean beauty for the win!
We carefully hand-select products based on strict purity standards, and only recommend products we feel meet this criteria. 100% PURE™ may earn a small commission for products purchased through affiliate links.
The information in this article is for educational use, and not intended to substitute professional medical advice, diagnosis, or treatment and should not be used as such.
Sign up to our email newsletter for more blog updates and exclusive discounts.
< Older Post | Newer Post >