This detoxifying, reusable, and deeply cleansing natural sponge is a must for your skin care routine
Posted on May 30, 2018
Written by: 100% PURE®
Ready to meet your new favorite facial sponge? Natural sponges can gently exfoliate without being damaging, harsh or irritating. They introduce moisture without being heavy or greasy, and can easily cleanse any skin type, day or night. Intrigued? Our entirely vegan, cruelty free 100% PURE Konjac Sponge will help you take the sponge-plunge into all natural skin care! It's got just two ingredients (so much for beauty being complicated) and is super travel-friendly for your toiletries bag. With summer heat and inevitable sunshine just around the corner, we promise you'll want to integrate this beauty staple into your routine.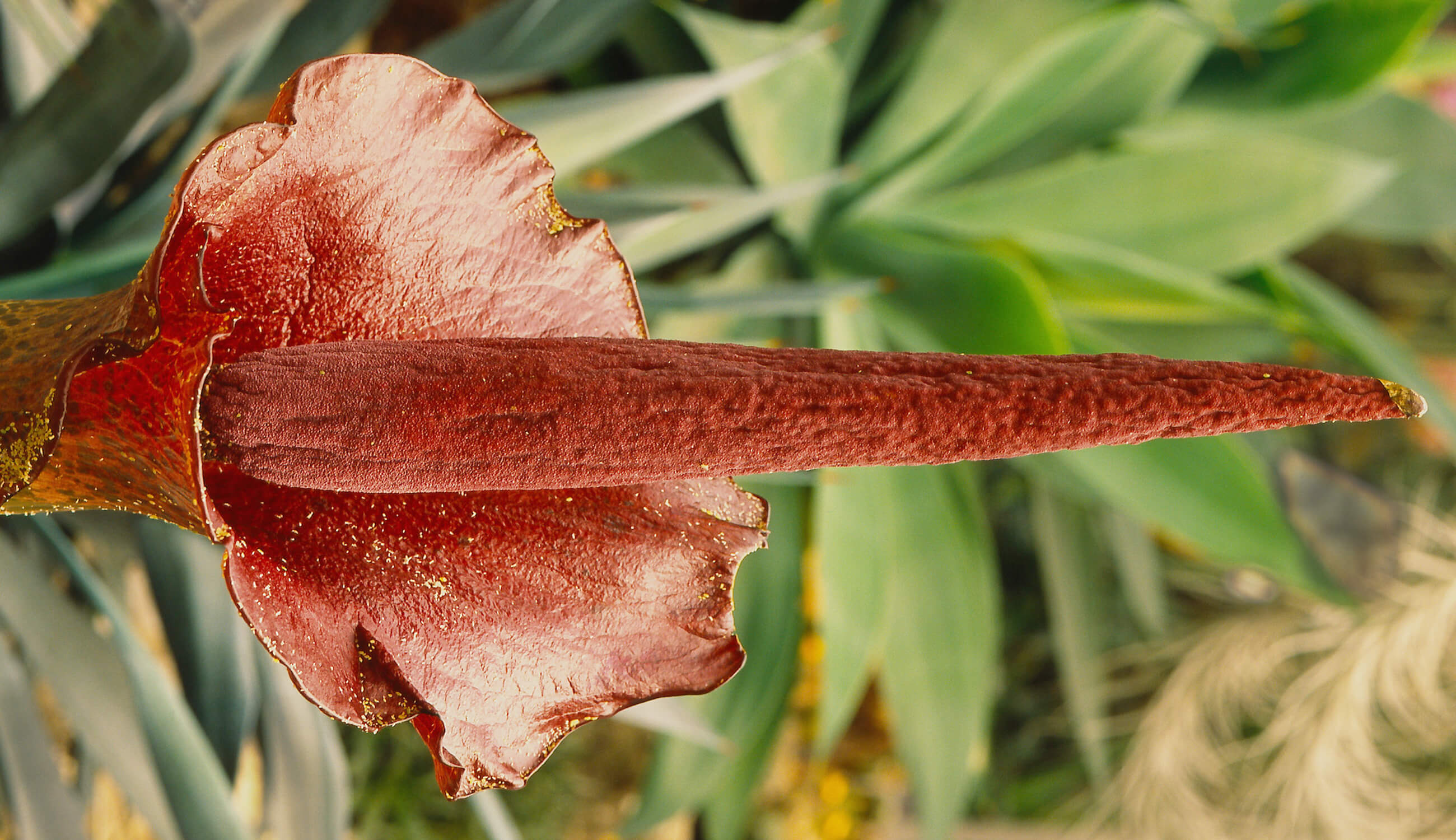 What Is Konjac?
Konjac is a root plant native to many Asian countries, including Indonesia and Japan. Commonly referred to as "konnyaku potato" in Japan, this root thrives in tropical climates. Konjac got its start being used as a healthy dose of fiber for lowering cholesterol, generally consumed in noodle dishes or mixed with other root vegetables. In the last decade its benefits for skin were also realized, and konjac became widely utilized in the Asian beauty industry.
Konjac for Skin
Using konjac as the base of our sponge makes it a compostable, biodegradable option for deep cleansing. As lovers of natural cosmetic products, we wanted to create a clean, universal cleansing tool. Konjac is great for pulling impurities from the skin, thoroughly removing makeup, and loosening other debris clogged near skin's surface. Most importantly, konjac is gentle enough to use even on preteen or mature skin and doesn't leave an unpleasant film or squeaky-clean dryness that other cleansers and products can sometimes cause.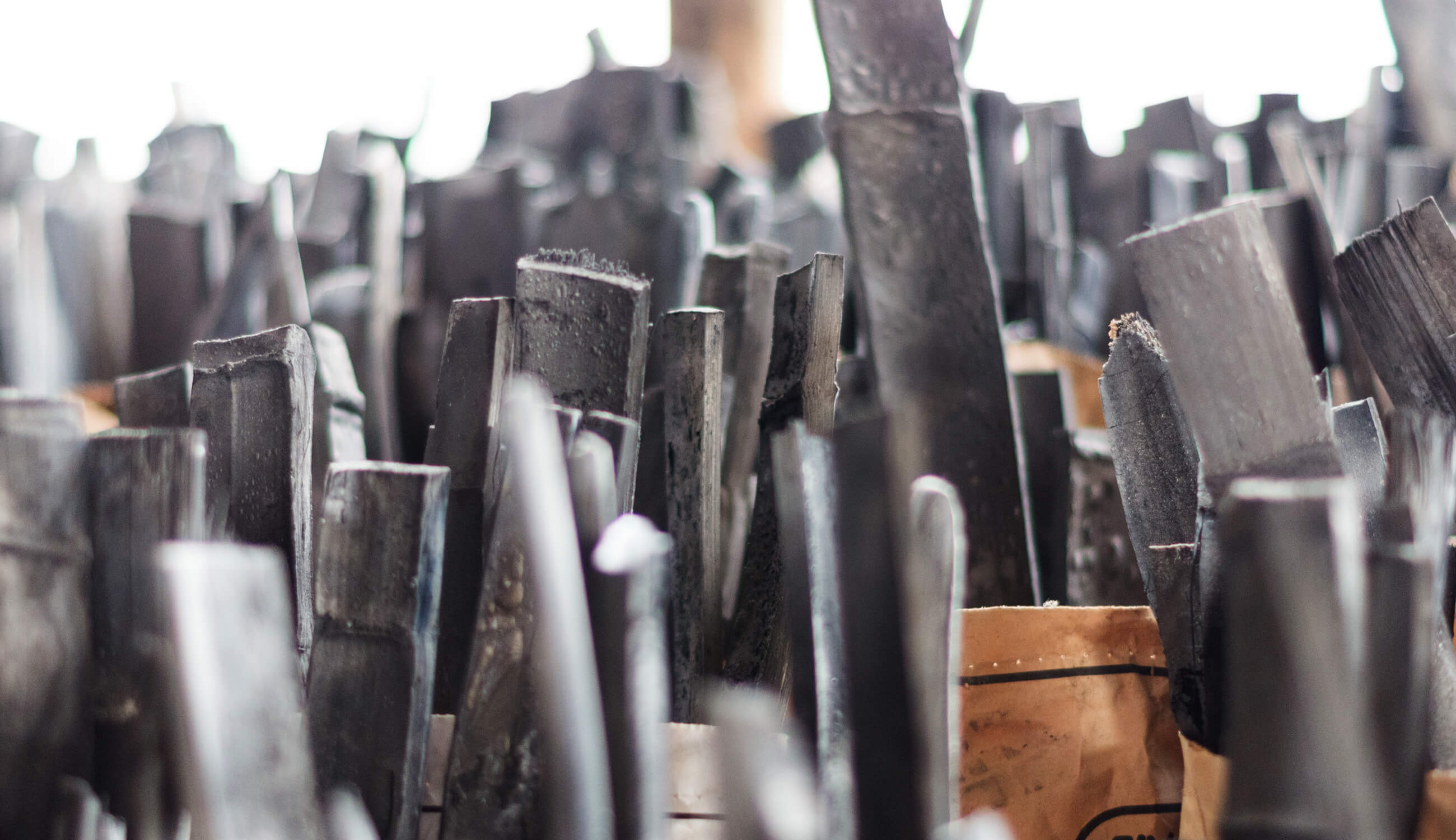 Bamboo Charcoal + Konjac
We mentioned before that our Konjac Sponge only has two ingredients. That other super powerful component is one of our favorites: bamboo charcoal! The brightening, clarifying, and balancing power of charcoal comes from trees. In the case of our Konjac Sponge, the charcoal we source is from bamboo. Bamboo charcoal is no new ingredient, with evidence of its use dating back to ancient Chinese times. Bamboo charcoal contains a number of minerals and nutrients which have positive effects for the skin. First potassium, which is linked to maintaining nourished, moisturized and hydrated skin. Yet in seeming opposition, bamboo charcoal also contains magnesium which is helpful for moderating and balancing oil found on the skin. With this in mind, it's no wonder our perfectly balanced Konjac Sponge is compatible with any skin type. This sponge can be reserved for face only, used all over the body, on body acne, or simply as a gentle exfoliant.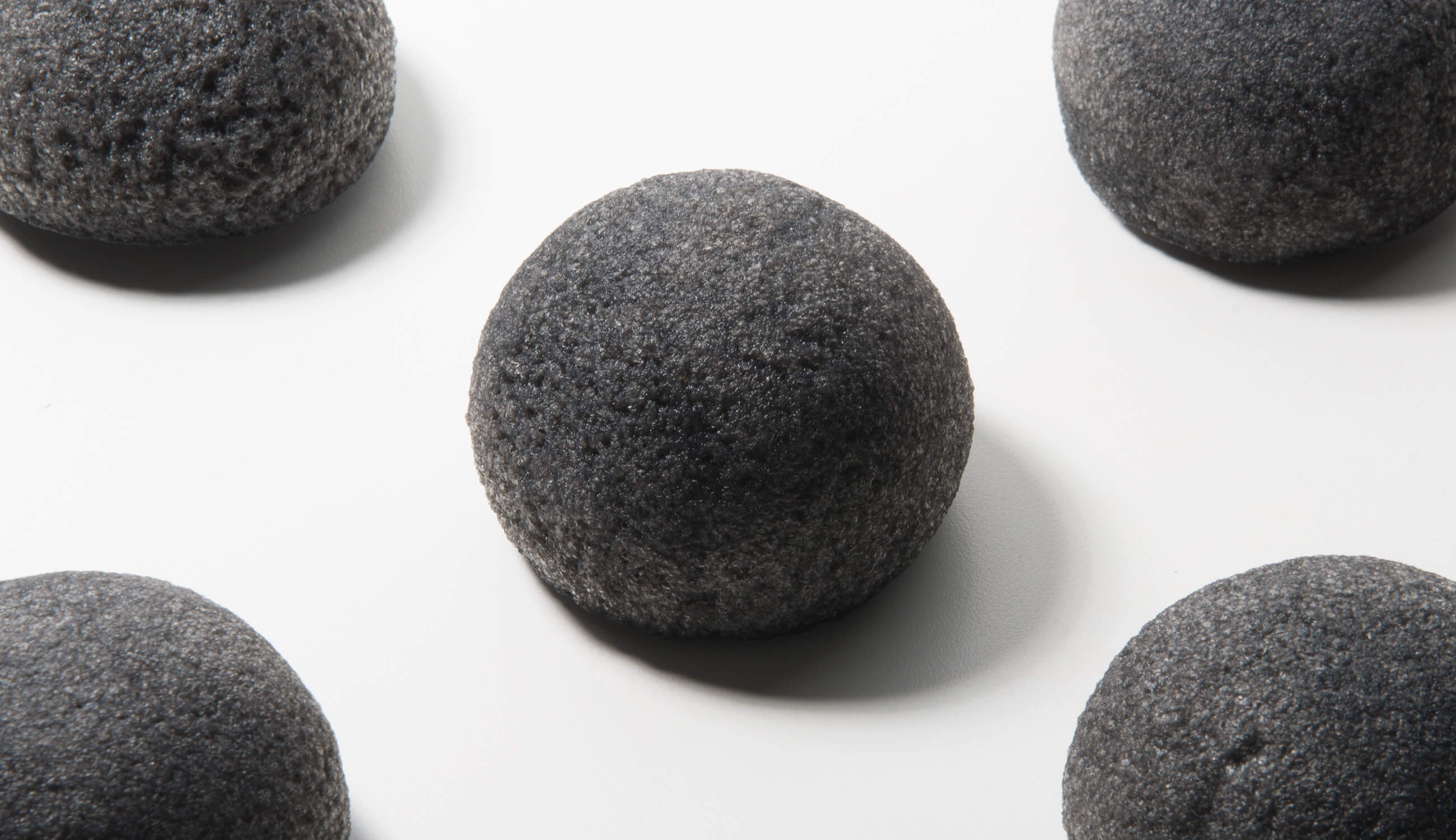 Benefits of 100% PURE Konjac Sponge
Konjac and bamboo charcoal are a power couple ~almost~ on the level of royal newlyweds Meghan and Harry. First, the konjac provides gentle exfoliation. This is great for dry skin because it removes dead skin from the surface. This process allows any awaiting product in your routine to penetrate deeper within the skin, giving you the most value and noticeable results. The process of using the Konjac Sponge is itself hydrating and can be used with a host of our creamy cleansers for a skin care regimen that is perfectly suited to your unique skin type.
We love how the Konjac Sponge helps dry skin types feel smoother, more radiant and rejuvenated, but we didn't forget our combo and oily skin girls either! Bamboo charcoal is great for balancing oil production, while being naturally clarifying to stave off common causes of blackheads and breakouts. The power of bamboo charcoal to draw out impurities makes it a perfect complement to the gentle konjac root.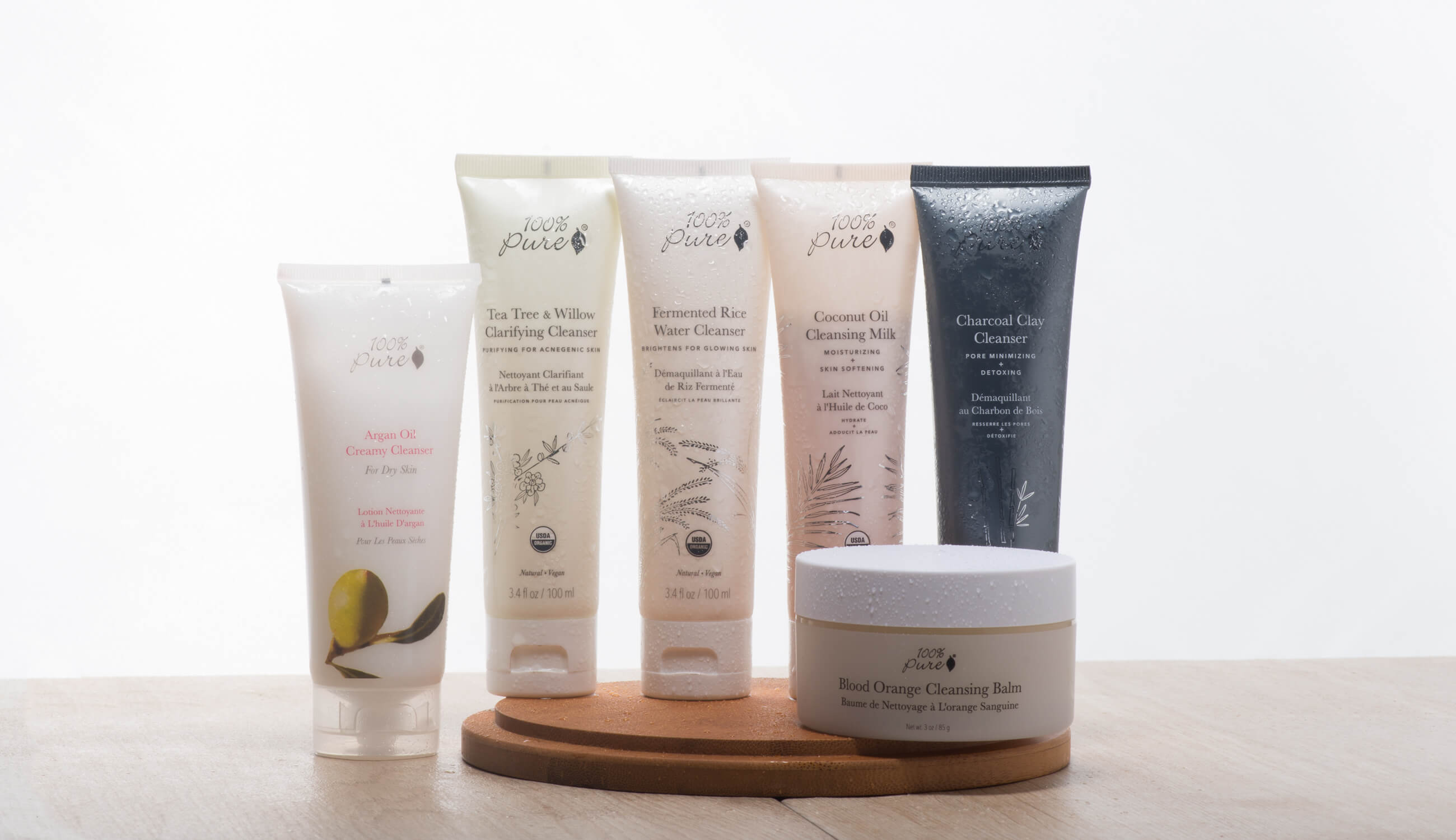 How to Use a Konjac Sponge In Your Routine
First, a few basic rules of using a Konjac Sponge. Use the handy string attached to the sponge to hang it in a clean, dry, and well ventilated area between uses. After each use, rinse with clean water to empty residual dirt, oil, and cleanser from the sponge. You will need to gently squeeze (don't twist!) the sponge as you rinse, to purge this buildup. Sponge is reusable for about one month after first use (less if you use it to remove makeup).
To use a konjac sponge, you have a couple options. For use without a cleanser, you can simply wet the sponge with clean water, then gently massage onto skin. For use with a cleanser, you can: apply cleanser to face with fingers before lathering with the sponge, or apply cleanser directly to sponge before massaging into skin. This sponge is the perfect partner for any of our natural facial cleansers! Check below for our recommended pairings, based on common skin symptoms.
For Acne
Looking for clarity? We haven't got a crystal ball, but our Konjac Sponge can help. Mixed with the clear cleansing power of our Tea Tree and Willow Cleanser, this sponge is sure to deliver the desired result for both combination/oily skin and acne-prone skin. As we know, tea tree oil is a powerful essential oil known for its antibacterial and antifungal properties. It helps to kill bacteria, even after a pimple is already forming, for a fast track to a clearer complexion. Bamboo charcoal will draw impurities from the skin, for deeply cleansed pores.
For Dull Skin
If your go-to look is glowy and dewy, summertime skin is just a rinse away! The 100% PURE Fermented Rice Water Cleanser introduces amino acids and enzymes in its namesake to reveal an inner glow and softened appearance. This dynamic duo is sure to soothe after a long day at the beach soaking up the sun. Glycerin and tropical fruits like papaya and pineapple in this cleanser contribute to a glowing complexion, and faster skin cell turnover for a radiance that lasts even after the sun goes down. The detoxifying Konjac Sponge will purge environmental debris and harmful free radicals from skin after prolonged outdoor exposure.
For days when you just need a bit of a detox, draw on our Charcoal Clay Cleanser to use with the Konjac Sponge. The double dose of detoxifying charcoal works overtime while other natural components – spearmint, lemongrass and lemon, to name a few – are sure to bring skin to home base for smoothness and maximum clarification.
For Dry Skin
If your skin needs a big drink of water, our sponge pairs perfectly with Coconut Oil Cleansing Milk. Gentle coconut milk helps to support skin elasticity and contributes to a more youthful appearance, while the vanilla and glycerin inside the cleanser act as mega-hydrating humectants. Use the sponge to clear skin of dead skin and debris to feel the deeply hydrating power of this cleanser morning and night.
Want more tips for healthy, happy skin? Keep up with the skin care section of our blog!
We carefully hand-select products based on strict purity standards, and only recommend products we feel meet this criteria. 100% PURE™ may earn a small commission for products purchased through affiliate links.
The information in this article is for educational use, and not intended to substitute professional medical advice, diagnosis, or treatment and should not be used as such.
Sign up to our email newsletter for more blog updates and exclusive discounts.
< Older Post | Newer Post >