What's In Your Overnight Bag?
'Tis the season for holiday traveling - which means you'll need the A-team of natural skin care in your overnight bag!
Posted on December 9, 2018
Written by: 100% PURE®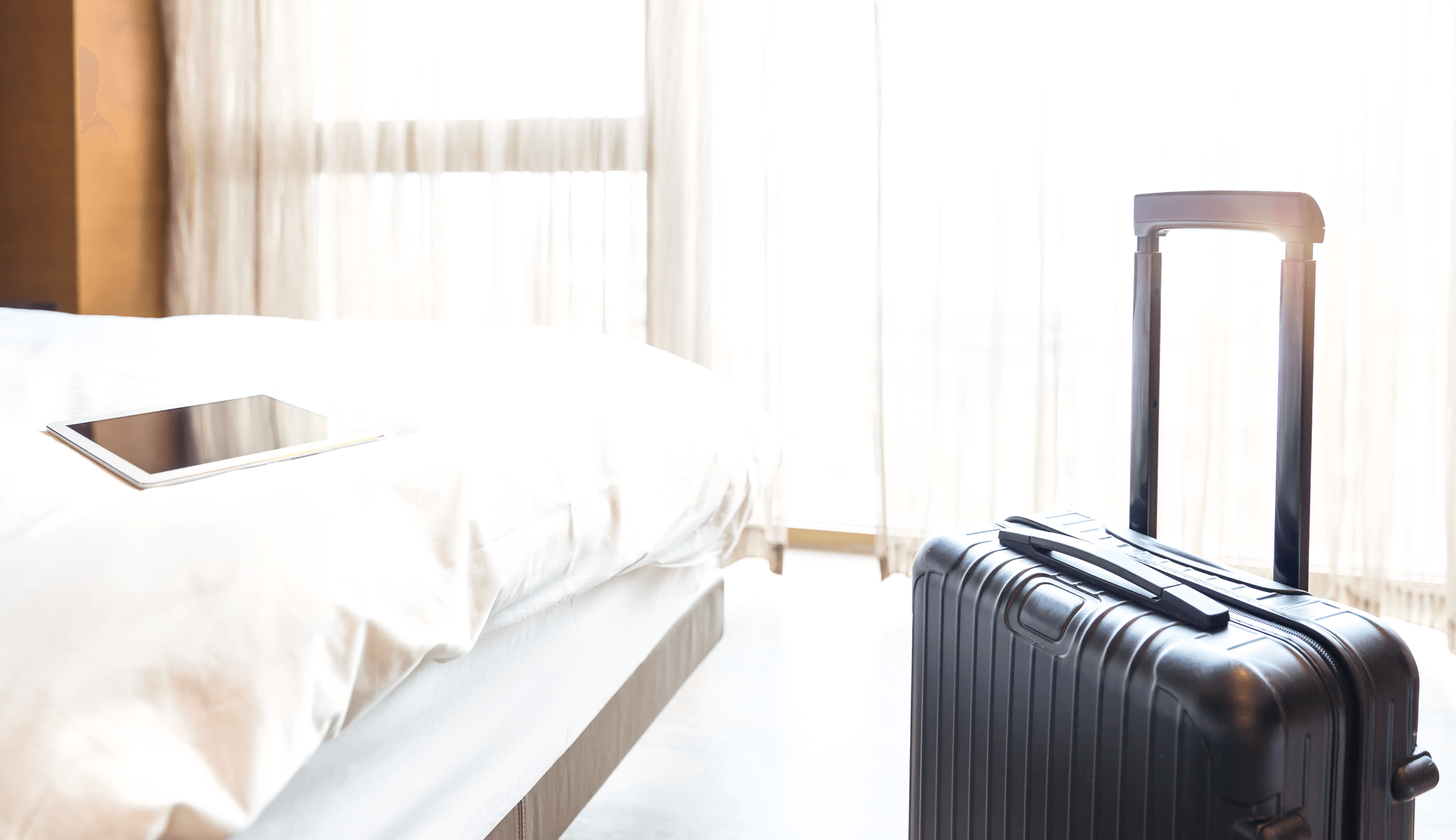 The overnight bag: A totally underappreciated kit that, with a little preparation and organization, can be a complete lifesaver. Unlike a travel bag or normal makeup bag, your overnight bag should contain only the absolute essentials to keep your skin healthy and gorgeous when you have to be away from your usual 10-step routine (if that's your thing). At any moment you may need to book a last-minute flight to your in-law's, catch a train for an overnight work trip, or simply crash at a friend's - so it's important to be ready for anything!
No matter the reason for your getaway, it's always useful to have a pre-packed, trusty "go" bag that you can grab on your way out the door. We'll give you the breakdown on exactly what you'll need to survive a night away from your regular beauty routine!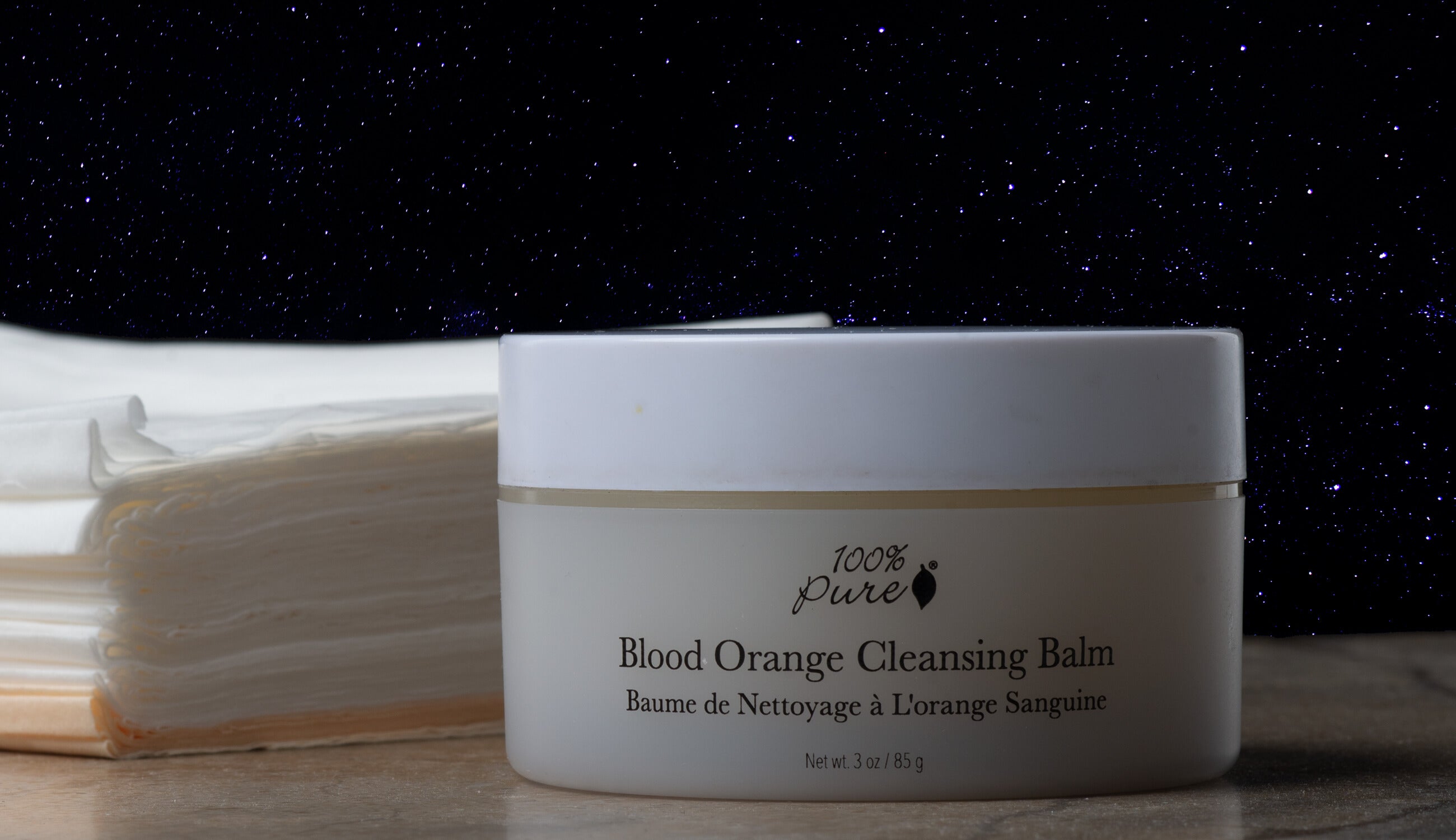 Natural Skin Care Overnight Essentials
When it comes to your overnight bag, less is more. To create the perfect, on-the-go, natural beauty bag, you'll want to select multitasking products that don't take up too much space, and are convenient for travel.
One of our absolute favorite, travel-friendly products is our Blood Orange Cleansing Balm. This gentle balm features coconut and olive oils to remove makeup and other impurities while enriching your skin with moisture and fatty acids. Makeup remover wipes can be harsh on your delicate skin and eyelashes; this balm is smarter better on-the-go solution for removing makeup and other debris. Easy on your skin and deeply revitalizing, it proves that there's no need to compromise between convenience and quality!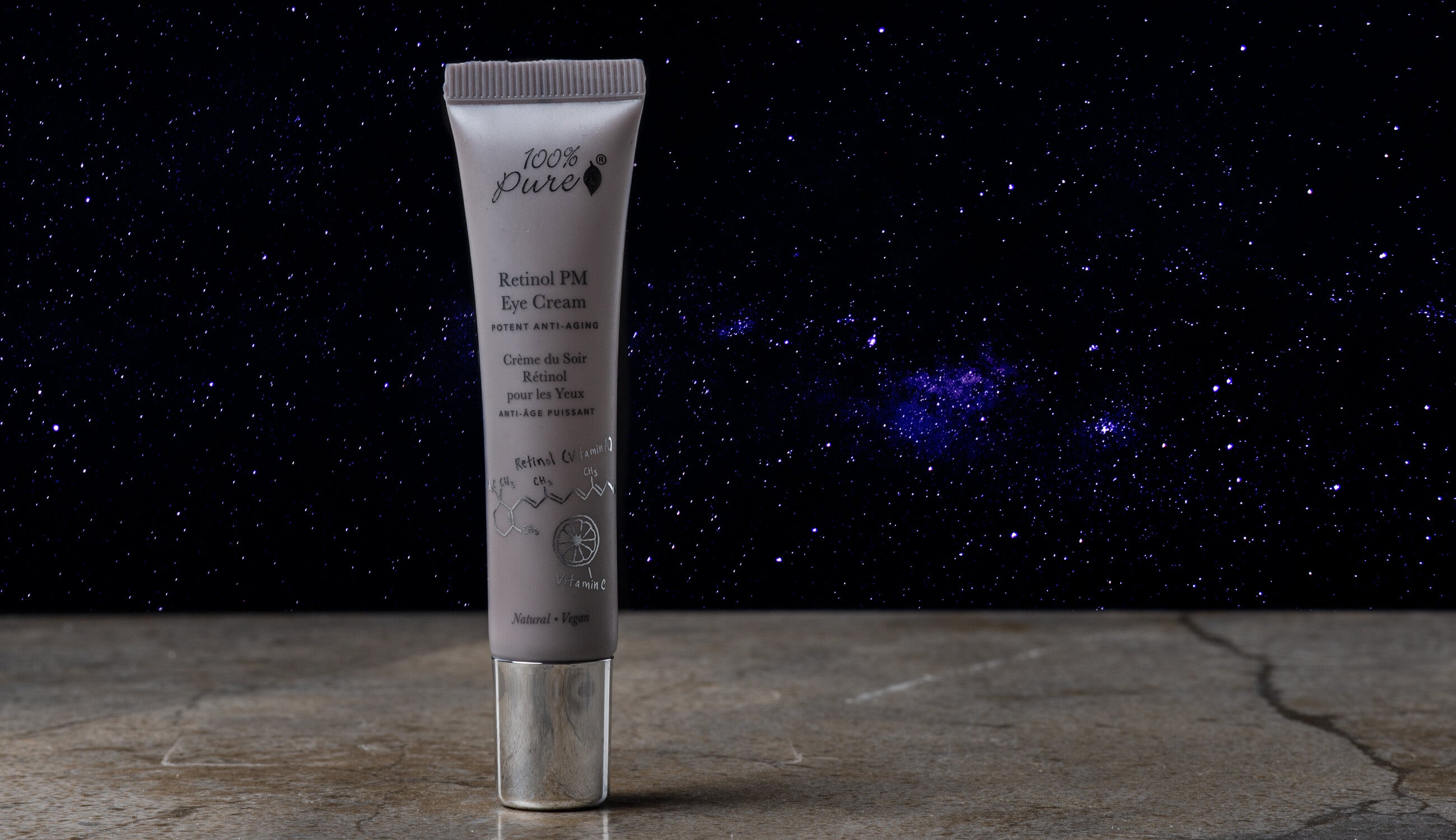 For natural beauty lovers with mature skin, we recommend keeping a tube of our Retinol PM Eye Cream in your overnight bag. You don't need to neglect your anti-aging routine while you're on the road, as this conveniently travel-sized tube is packed with rejuvenating ingredients to promote circulation and collagen production, keeping your eye area looking bright and youthful.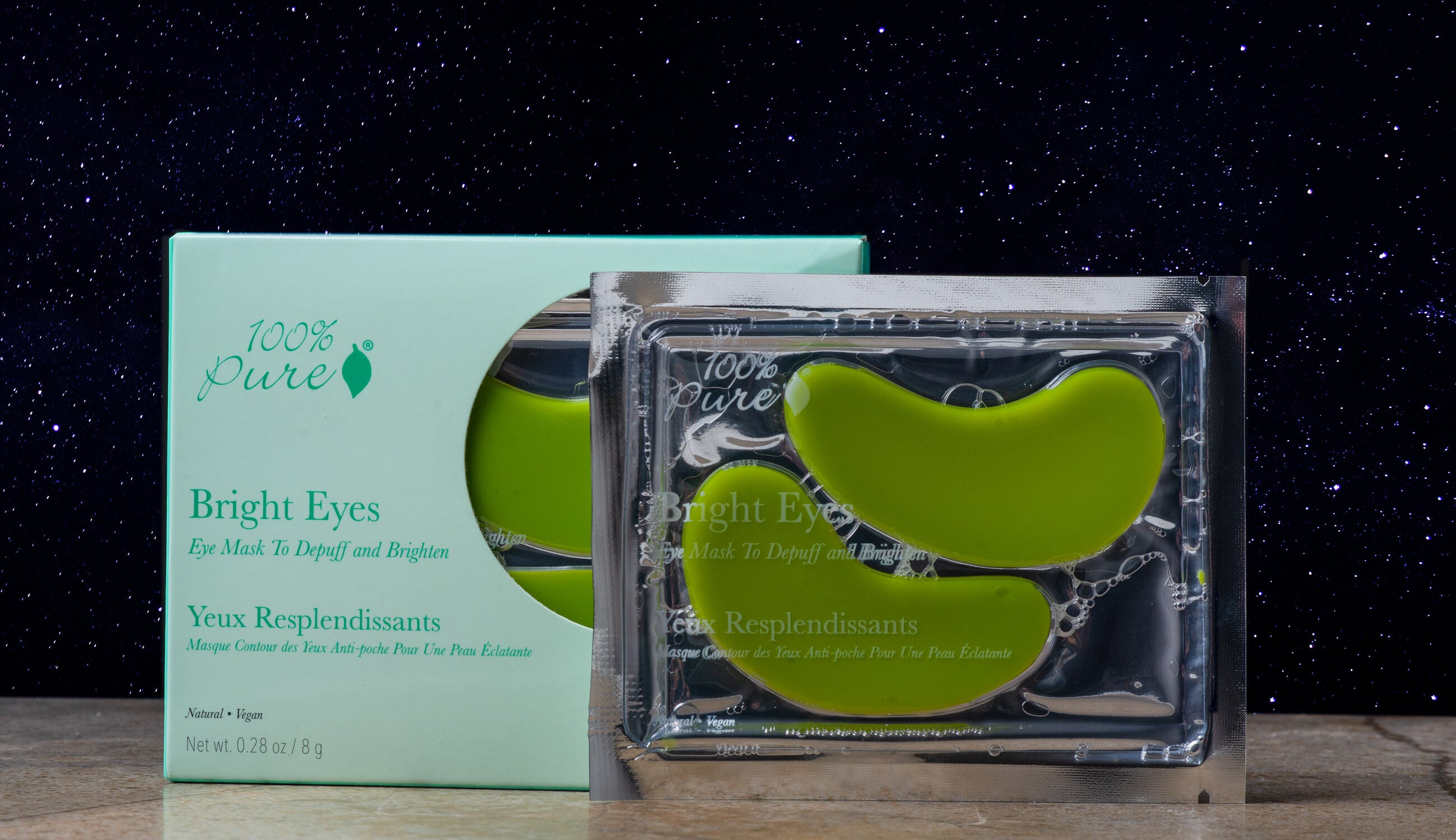 We don't always get the same quality or quantity of sleep we're used to when we're on the road. Our Bright Eyes Masks are a handy solution to tired-looking eye areas, whether you're suffering from jet lag or the after-effects of a holiday party. They contain caffeine- and antioxidant-rich ingredients like green coffee and yerba mate tea, which will help to brighten and lighten your eye area in just 15-20 minutes.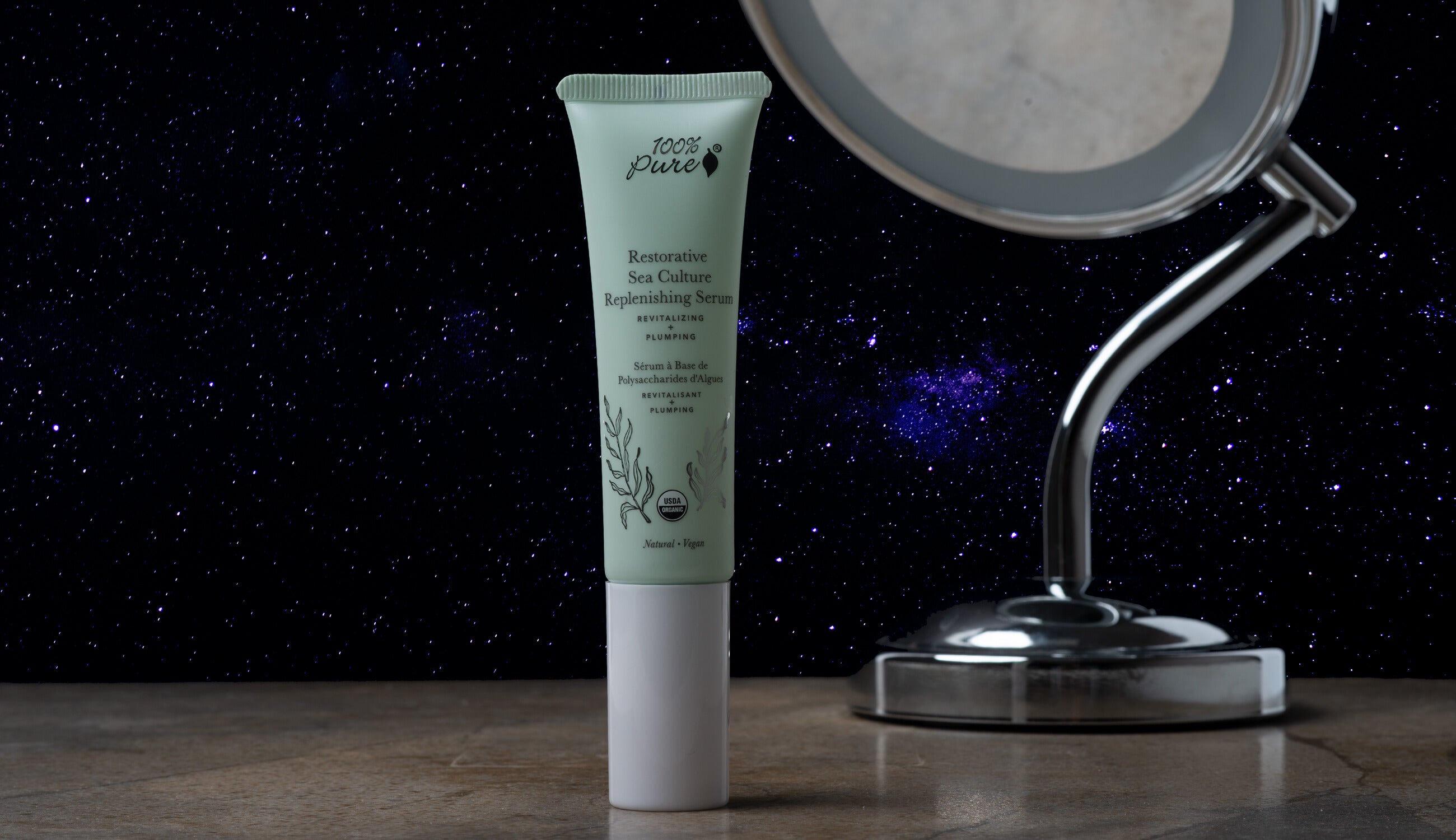 Our Restorative Sea Culture Replenishing Serum is another overnight bag essential for all skin types. This formula is deeply hydrating yet extremely light, making it suitable for combination skin. It includes vitamin-rich ingredients like algae extract and sea kelp extract, which can help to support both aging and acne-prone skin. Plumping chia water and seaweed polysaccharides help keep dry or aging skin looking supple, moisturized, and glowing. It's a multitasking product that can be used day or night; also try layering underneath makeup to keep skin deeply hydrated throughout your day.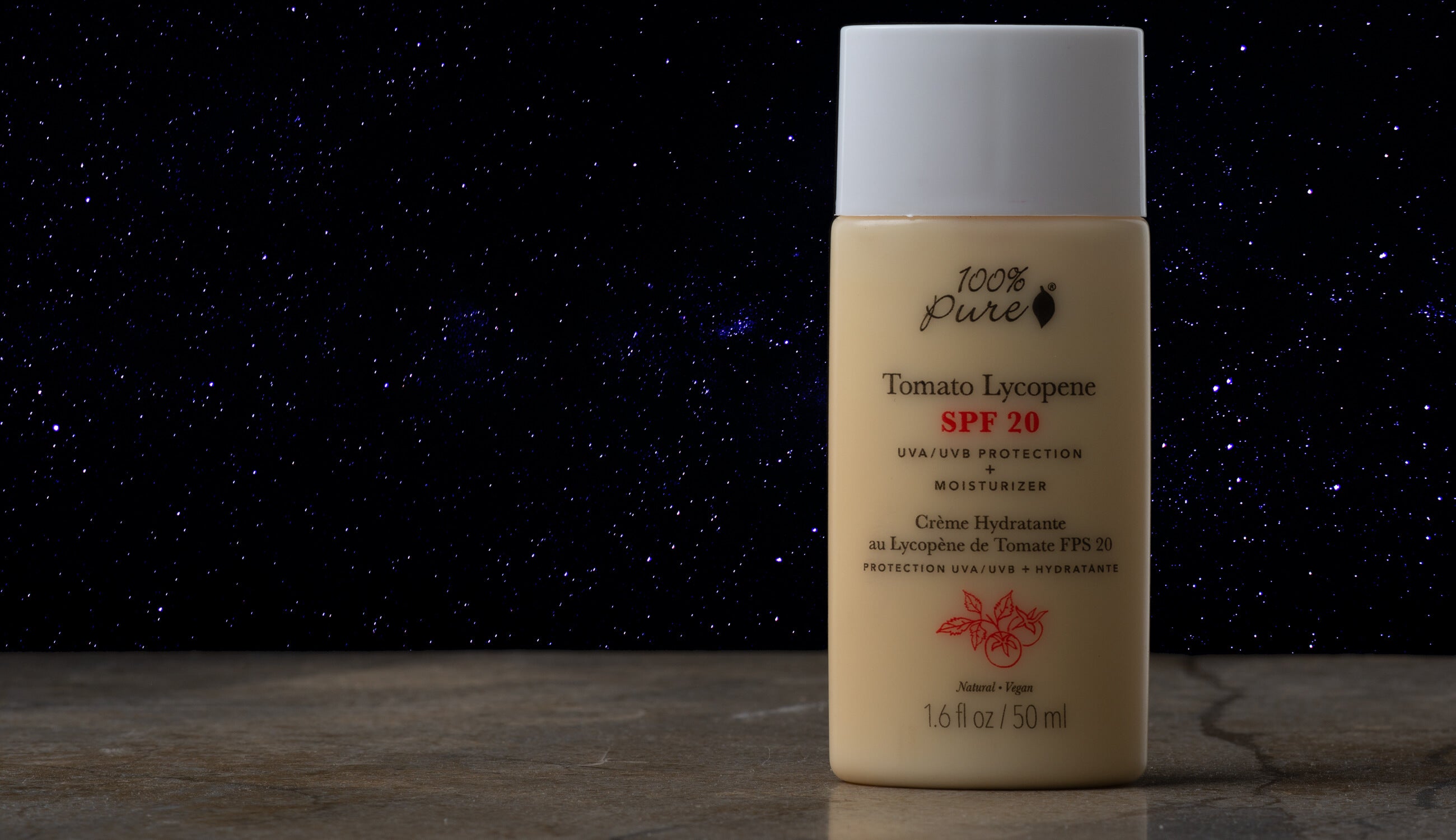 It's important to keep your skin protected from harsh UV rays even while you're on the go. Our Tomato Lycopene Moisturizer has an SPF of 20 to protect your skin from harsh radiation. It features the antioxidant lycopene, which is naturally found in tomatoes, to protect your skin from other environmental stressors such as pollution. Nourishing, gentle, and compatible with other makeup and skin care products, it's hard to go wrong with this handy moisturizer.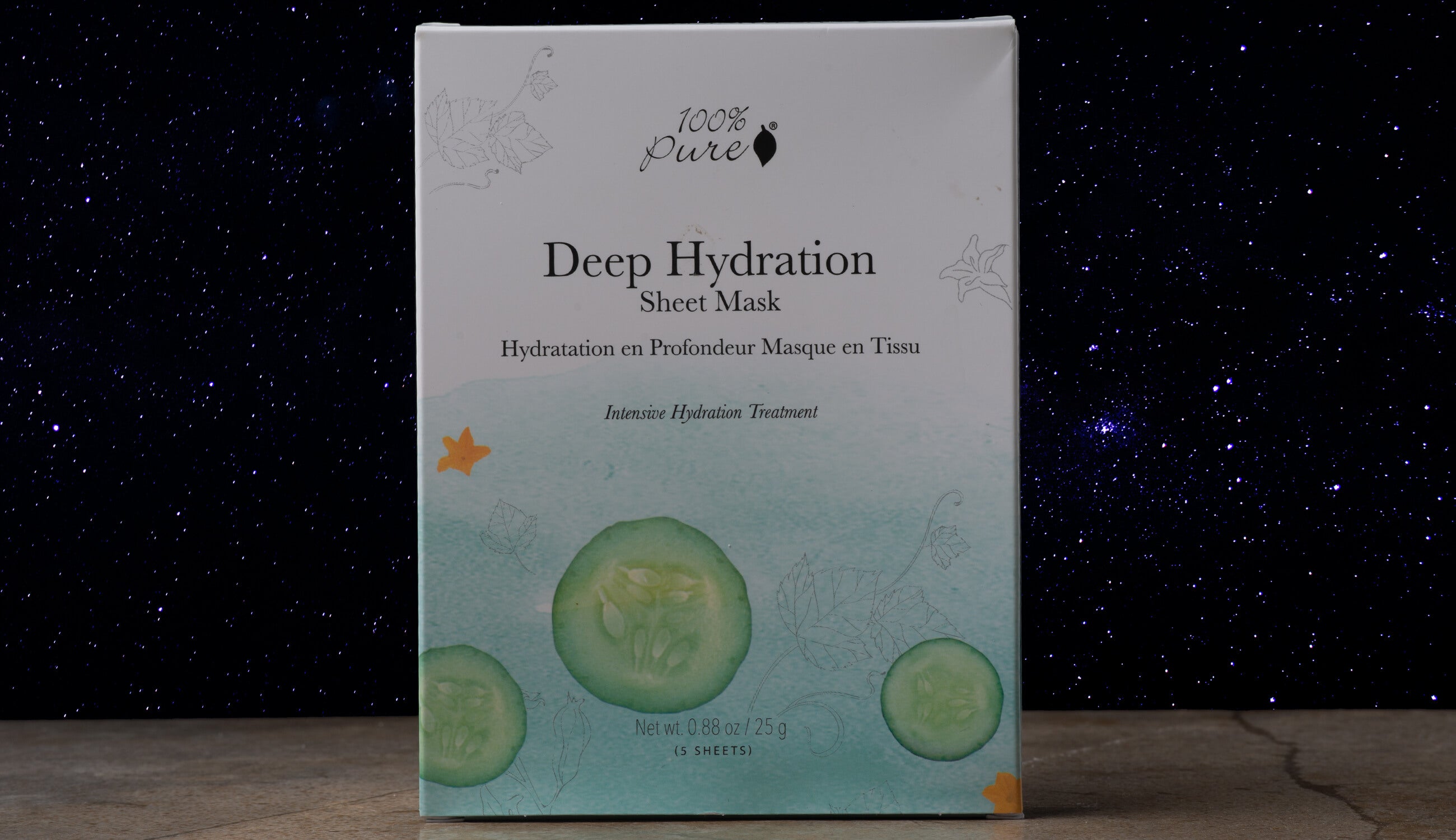 If you're looking for a minute of "me time" on your weekend getaway (which might feel more exhausting than relaxing), don't forget to pack a mask. Dehydrated winter skin is a real thing, and the only way to keep the flakey skin at bay is with regular hydration (internal and external) and moisturization. You can get your relaxation and hydration done in one treatment, with the Deep Hydration Sheet Mask. This Korean sheet mask treatment creates a soothing, refreshing, and replenishing moment for any skin type, and is on our list of necessities if you've recently traveled by plane. Flying can be a long, punishing ordeal for your skin, due to a serious lack of humidity. So if you're flying the friendly skies this winter - don't forget to pack this natural skin care savior.
Packing Tips
Once you've gotten your hands on the perfect set of on-the-go natural skin care, you might want to think strategically about storing and packing them. We recommend to first look for an overnight bag that's conveniently small, closes securely, and is made of durable and leak-proof material. We recommend that you either choose products that close using secure tops (dispenser pumps are never a good idea), or re-packaging them in disposable, secure containers (TSA-friendly is a plus).
If you use a cleansing balm like our Blood Orange Cleansing Balm, or another cleanser that needs to be wiped away from your face, we recommend packing some disposable bamboo wipes. You'll get points for sustainability, and additional points for not staining anyone's towels.
If you're packing any makeup like eyeshadow or blush, we recommend cushioning compacts and palettes with soft material. That way they won't get rattled or crushed in your bag during your trip (important to consider if you're checking your bag). The last thing you need is to open up a palette and have five different eyeshadow pour out, or to spill blush powder all over your brand new vacay clothes!
We also recommend that you personalize your overnight bag to suit your individual needs. If you might be traveling for a work event or a special event, we recommend bringing along a revitalizing face mask so that you can be sure your skin absolutely glows for the occasion. If you might be waking up away from home after a big night out, we recommend packing some cotton swabs for sneaky makeup touch-ups. A travel-sized deodorant and toothbrush are also great additions to your bag, as they'll keep you feeling fresh no matter where your travels take you!
We carefully hand-select products based on strict purity standards, and only recommend products we feel meet this criteria. 100% PURE™ may earn a small commission for products purchased through affiliate links.
The information in this article is for educational use, and not intended to substitute professional medical advice, diagnosis, or treatment and should not be used as such.
Sign up to our email newsletter for more blog updates and exclusive discounts.
< Older Post | Newer Post >