Use These Everyday Essentials for Fresh, Flawless Skin
4 behind-the-scenes makeup products to craft any perfect look
Posted on July 16, 2020
Written by: 100% PURE ®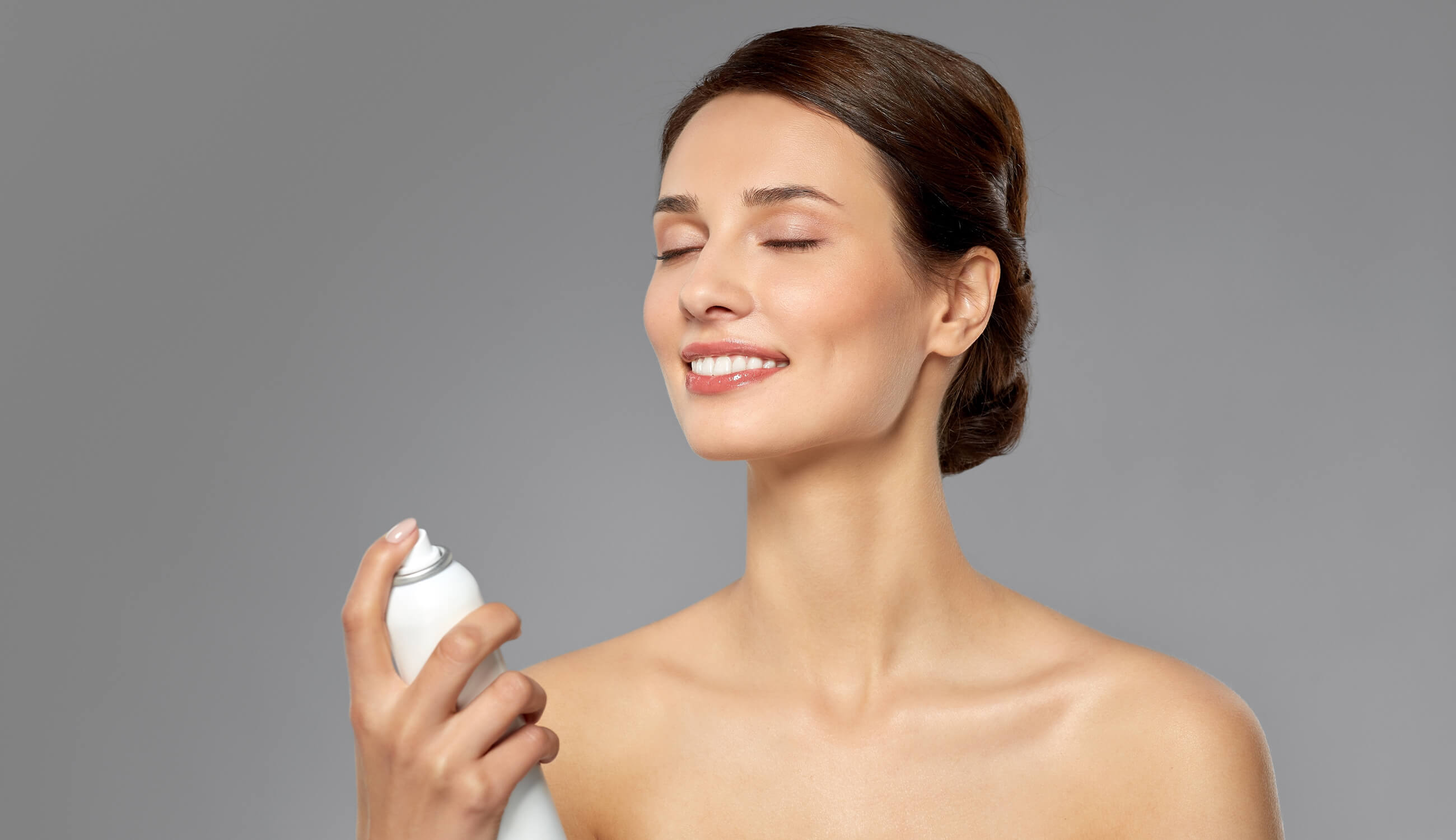 Seeing red-carpet makeup trends is like watching a great movie trailer – we have no idea what went into it, but the end result looks amazing! Just like all the crucial roles we don't see behind a film, the same can be said about makeup products that work behind the scenes to craft a perfect beauty look, whether glam or natural.
Get ready to find out these covert cosmetic gems! We're shining a spotlight on how these everyday essentials can set your makeup up for success for longer wear and flawless skin. Plus, we'll delve into how they help with a more balanced pigment and easier makeup removal at the end of the day.
4 Everyday Essentials You Need in Your Makeup Routine
While blushes, lipsticks and eyeshadows tend to be the pop stars of makeup looks - adding color and accentuating features - there are some other rising stars that can set your makeup up for success. These behind-the-scenes everyday essentials can help craft a perfect beauty look, whether you're going glam or more au naturel.
#1: Color Correctors
These nifty pastel strobes are fun because you get to become the Picasso of your own face. Half the fun of color correcting is getting to use whimsical colors, while the other half is being able to correct issues with your skin tone.
Since there are more correcting colors than a Skittles rainbow, it can be a bit daunting choosing the right one for your areas of concern. But starting with one – or all three – of these basic colors can help brighten and bring out your best features while banishing imperfections.
But first, some quick tips on the color wheel and color theory. Remember, hues that sit opposite of each other on the color wheel cancel each other out? Now, think. Green and red are opposites. This means if you have some redness you need to cancel out, a green concealer could be used to neutralize the look of it. Other popular shades of concealer include pink and yellow, both of which can disguise the appearance of different complexion concerns.
Green – neutralizes redness to hide blemishes, broken capillaries, and blotchiness; helps counteract any facial redness and darkened pimples and acne scars; helps neutralize uneven skin tones
Pink – helps disguise dark circles and spots or fair to light skin tones; combats overall dullness and brightens very olive, sallow skin; balances blue tones on cool skin
Yellow – corrects the blue/purple of dark under eye circles; combats discolorations like broken capillaries and age spots; works well on all skin shades; and it's great for evening out your skin tone
#2: Makeup Primer
Primers are the prime time of any makeup routine! It's from this integral step in makeup application where we're able to tune in to pesky pores and uneven skin tone. These everyday essentials are the cornerstone for having a flawless complexion that lasts all day.
Primers smooths the skin's surface by filling in any fine lines and wrinkles and visible pores so that your makeup glides on effortlessly. They can also improve skin and protect you from breakouts because they create an extra layer between your skin and makeup. The best primer type you choose depends on your skin type.
Luminous – diffuses pores and illuminates, while creating a smooth base for your foundation; adds luminosity to dry skin, dewiness without shine to oily skin, and a youthful touch to mature skin
Mattifying – provides a smooth base for your foundation; works to absorb and control oil, and helps makeup last longer; great for oily or acne-prone skin
#3 Makeup setting spray
A definite everyday essential for the mere fact you can set your makeup, and forget about it! Whether it's a hot summer night or a long day on the go, a makeup setting spray is the perfect for making your makeup last longer and giving it staying power against the elements.
Designed to be spritzed lightly over your face at the end of your makeup routine, setting spray helps to keep all your makeup firmly in place--preventing it from creasing, bleeding, or otherwise getting ruined.
When choosing one, steer clear of conventional setting sprays, and even non-aerosol mists, which contain harsh chemicals that can be harmful to your skin. That's why we like the Lily Lolo Setting Mist, a natural formula suitable for all skin types that's hydrating and moisturizing, leaving the skin for flawless, long-lasting makeup.
#4: SPF
SPF is not only an everyday essential, it's one of the most important tools in any beauty lover's beauty toolkit. It's important to protect your skin from the sun's harmful UVA and UVB rays as these can cause sun burns, wrinkling, age spots – and worse - cancer.
100% Pure's SPF skincare products contain broad spectrum UVA/UVB protection with titanium dioxide and zinc oxide (non-nano particles) to protect your skin from the sun's damaging rays. Just because you're indoors doesn't mean that you're not getting exposed to harmful rays. Whether you're at your home office or outdoors, there's an SPF for every occasion - and in between!
Tomato Lycopene or Tomato Lycopene SPF 20
Lycopene, the active ingredient in tomatoes, contributes incredible sun protection factors. Antioxidant-rich lycopene heals sun damage and lessens redness and inflammation from sun sensitivity. Our Tomato Lycopene SPF 20 Moisturizer is a silky, lightweight sunscreen that's great when you're indoors. Protective oils such as olive squalane, coconut, and sunflower oils add extra protection from damaging free radicals.
Yerba Mate Mist
Yerba mate, the active herb from the Yerba mate tea leaf in our formula, helps skin maintain a youthful tone and texture. Yerba mate complements the skin's regeneration process, which is especially crucial for skin that may have sustained sun damage. Our Yerba Mate Mist SPF 30 is a lightweight, mattifying sunscreen that's a great sports or backyard companion. Nourishing oils such as jojoba and safflower deeply soothe and heal skin.
Whether you're going for a natural makeup look for the day or want to go glam for a night out, stash these everyday essentials in your beauty kit for easy getting-ready and no-fuss touch-ups. From banishing skin imperfections with color correctors to maintaining flawless, long-lasting makeup with setting sprays, these behind-the-scenes beauty tools will have you looking like you spent a lot of time in front of a mirror – when it was really a few minutes!
We carefully hand-select products based on strict purity standards, and only recommend products we feel meet this criteria. 100% PURE™ may earn a small commission for products purchased through affiliate links.
The information in this article is for educational use, and not intended to substitute professional medical advice, diagnosis, or treatment and should not be used as such.
Sign up to our email newsletter for more blog updates and exclusive discounts.
< Older Post | Newer Post >