Top 11 Anti-Acne Ingredients
These ingredients are working overtime to banish blemishes
Posted on October 24, 2018
Written by: 100% PURE®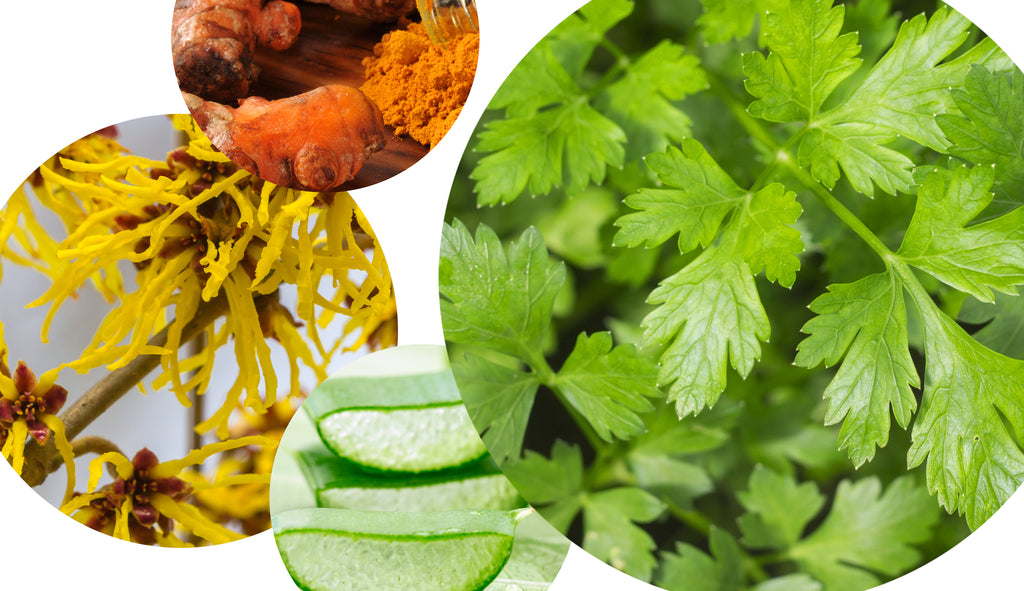 Who's really putting in the hard work when you're battling those untimely breakouts? Chances are it's one of these ten ingredients, found on formula lists of the most potent natural acne products.
Since our quest is to find the purest and most powerful skin care, we utilize these ten complexion conquerors on a regular basis. This means you'll likely be able to predict which products contain certain power ingredients, based on the name. These ingredients are tried and true, proven to be just as soothing as they are strong, and help us to achieve that smooth, blemish-free complexion we're all after.
#1 - Turmeric
Looking for something to finally address unwanted discolorations and blemishes? Turmeric is your girl. This exotic root plant is spicy and vibrant and perfectly targets discoloration to smooth out scars and hyperpigmentation.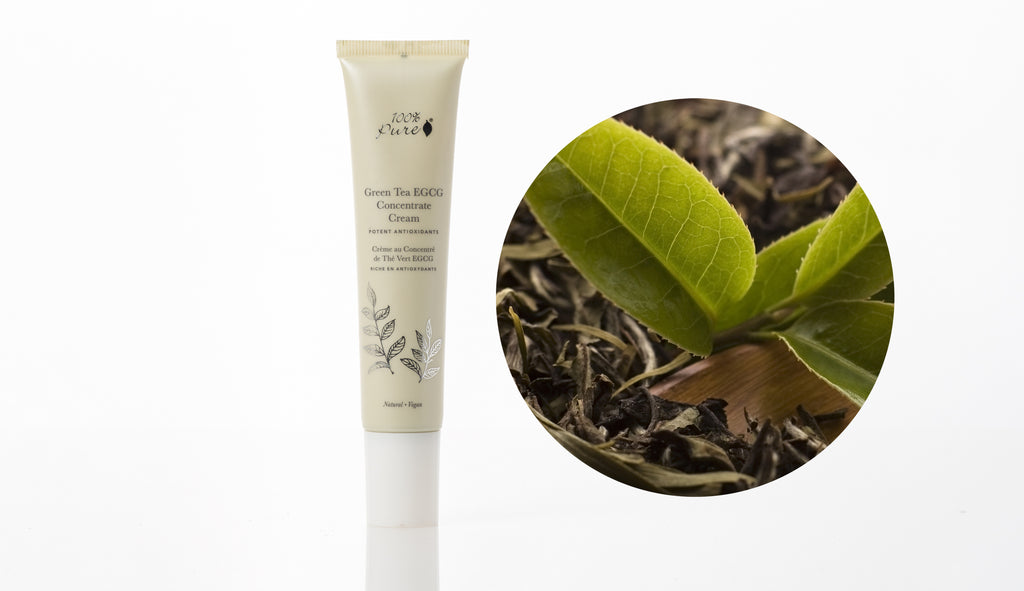 #2 - Caffeine
Fortify your skin with our nutrient rich products containing caffeine, for that boost of acne-fighting power. Caffeine helps to reduce redness and puffiness by constricting blood vessels below the surface. Look for tighter, smoother and brighter skin with consistent use of a caffeine-boosted moisturizer, that is also great for regulating excess oil.
#3 - Neem
While there seems to be an abundance of products on the market that address inflammation, oiliness, and redness, we've still got neem leaf to handle the rest. This product contains essential fatty acids and vitamin E to work double time on hydrating and plumping the skin, for a healthy look and feel. Look for it in a few of our shampoos and conditioners to keep your scalp and strands as healthy as can be.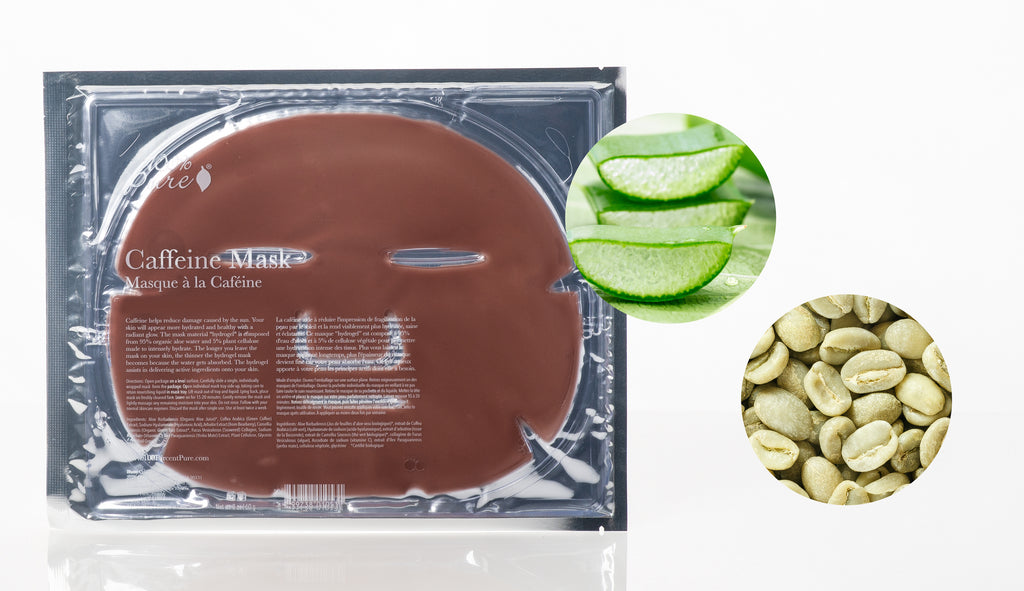 #4 - Aloe
We aren't sure about you, but just reading the word "aloe" has a soothing effect on us. An ancient ingredient for skin and hair care, we include aloe in many of our formulas. It is hydrating, stimulates healing, and reduces inflammation of common skin conditions like acne. See its effects instantly with our double-duty skin savior, the Caffeine Mask. It contains hyaluronic acid for hydrated, plumped skin, and coffee for enhanced blood flow and decreased puffiness of the skin.
#5 - Tea Tree
Who doesn't love tea tree? This extract is used in so many cosmetics, it would make your head spin. It is an old favorite for fighting acne, blemishes, irritation, and imbalanced skin. Our Tea Tree & Willow Clarifying Astringent features a pleasant tea tree and honeysuckle fragrance, instead of harsh alcohol fumes common in most acne products. Look for clear skin complete with a smoother complexion and natural, dewy glow.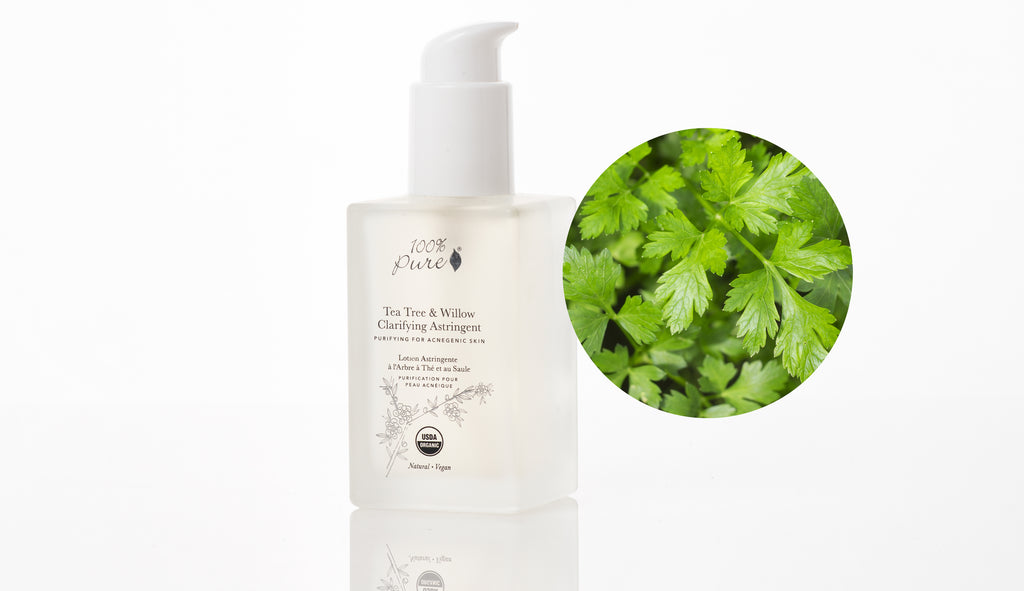 #6 - Sulfur (Parsley)
When we use ingredients that are rich in natural green color, that's automatically a sign that it will be beneficial for complexion -- and parsley is no exception. Also included in our Tea Tree & Willow astringent, the organic parsley in this formula leads to more balanced, brighter skin with boosted skin regeneration.
#7 - Willow
Did you know that willow bark contains an all-natural exfoliant that, when used on the skin consistently, can fight discoloration and acne? Using a natural acne toner infused with willow will help lighten acne scars and balance your complexion, while helping you shed dead skin cells and support new cell growth.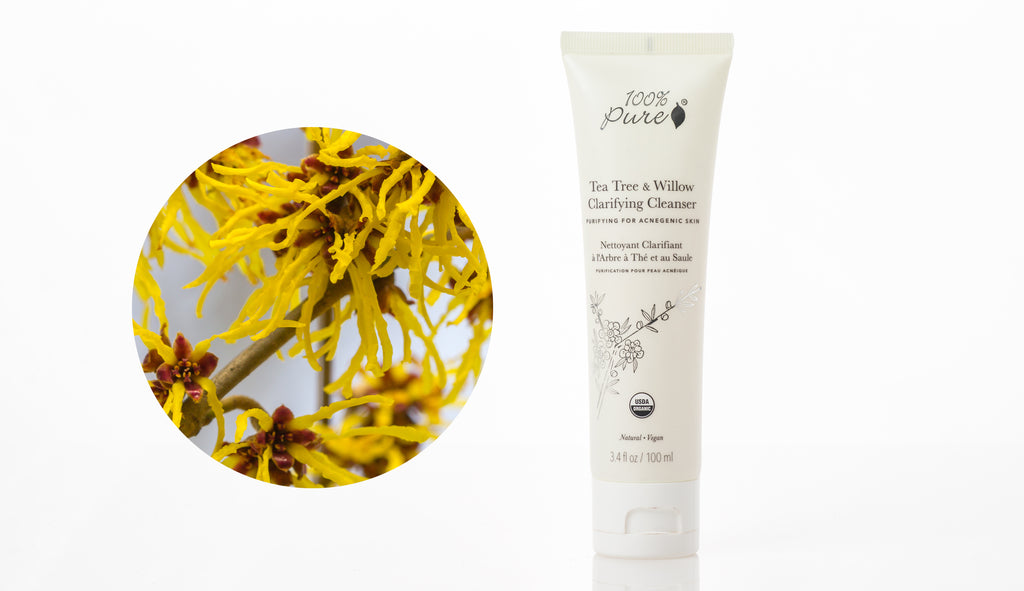 #8 - Witch Hazel
Our Tea Tree & Willow Acne Clear Cleanser is a great precursor to your acne toner. This gentle and effective cleanser feels mild and works well on sensitive skin, but still delivers on calming and balancing the skin. Try this formula if you're looking to fight redness and inflammation, while also addressing combination or oily skin
#9 - Lavender
A true match made in heaven is a hot bubble bath complete with lavender bath salts and lavender-infused skin care to calm and nurture the skin. This purple floral bud has the ability to calm the skin, balance skin sebum over time, and fight free radicals that cause signs of aging.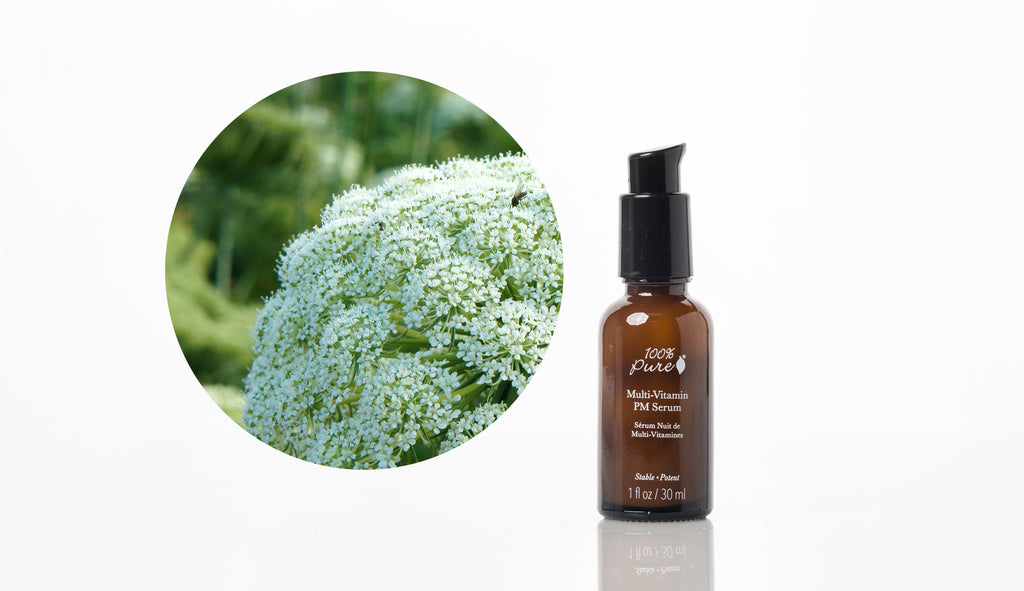 #10 - Retinol
If you're a skin care junkie (which, duh), you've probably heard of this skin care hero. Retinol is found in vitamin A, and is instrumental for stimulating new skin cells, which eventually contribute to younger looking skin. For acne-prone skin types, it's also great for deep cleaning the pores to remove debris, excess oil, and dead skin cells that often contribute to increased oil and blemishes. Our Multi-Vitamin + Antioxidants Potent PM Serum works overtime, as it's infused not only with vitamin A but also E, C and niacinamide – basically think of it as the buffet for a little of everything your skin could want or need.
#11 - Charcoal
This ingredient is key to detoxifying skin that's been pummeled by aging and acne-inducing environmental toxins, debris, and pollution. Charcoal is commonly derived from wood, and can hit the reset button on your skin. Charcoal has the unique ability to extract excess sebum, dirt, and toxins from the skin. What's left after use is skin that is more balanced, clarified, and brighter -- shining with the glow of cleaner and healthier skin. Find it as one of the main ingredients of our Konjac Sponge or try it as the star of our detoxifying Charcoal Clay Cleanser, complete with brightening lemon and hydrating glycerin.
We carefully hand-select products based on strict purity standards, and only recommend products we feel meet this criteria. 100% PURE™ may earn a small commission for products purchased through affiliate links.
The information in this article is for educational use, and not intended to substitute professional medical advice, diagnosis, or treatment and should not be used as such.
Sign up to our email newsletter for more blog updates and exclusive discounts.
< Older Post | Newer Post >