The Winter Hygge Handbook
How to 'hygge' in 5 steps with candles, natural body care, and more!
Posted on December 28, 2018
Written by: 100% PURE®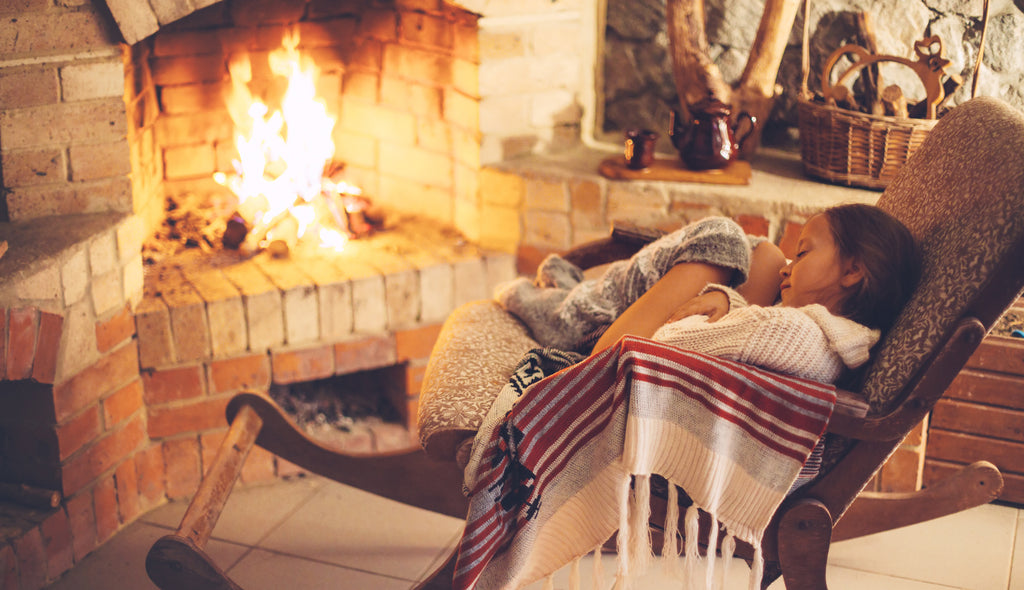 Tis the season… to hygge? If you've seen this word floating around the internet and social media in past months - and aren't sure what it means - you're not alone!
Pronounced "hoo-guh", hygge is the Danish concept of creating comfort and coziness wherever you are, whoever you're with. This concept praises warmth, the feeling of safety, and a general homey feeling. Hygge is especially practiced and embraced in cold, wet months (a trademark of Danish winters).
Do you find yourself yearning for a cozy space that's all your own? How about a hobby or natural body care routine that can help you unwind? We'll give you a kick start exercise in identifying hygge-friendly practices, plus 5 key elements of wholesome (and uber trendy) hygge that you can practice in your daily routine!
How Hygge Are These Activities?
✔️= HYGGE
❌ = Not even a little HYGGE
1. Reading a book, while listening to the rain outside: ✔️

2. Waiting for the bus in the rain: ❌

3. Sipping hot tea by the fire: ✔️

4. Waiting outside in the cold to get into a crowded bar: ❌

5. Gathering with friends around a warm meal: ✔️

6. Going to the DMV: ❌

7. Watching Netflix in your PJ's: ✔️
See where we're going with this? When you take a closer look at even the simplest daily tasks that make up your life, it's easy to recognize what activities truly support a hygge lifestyle - and which ones don't!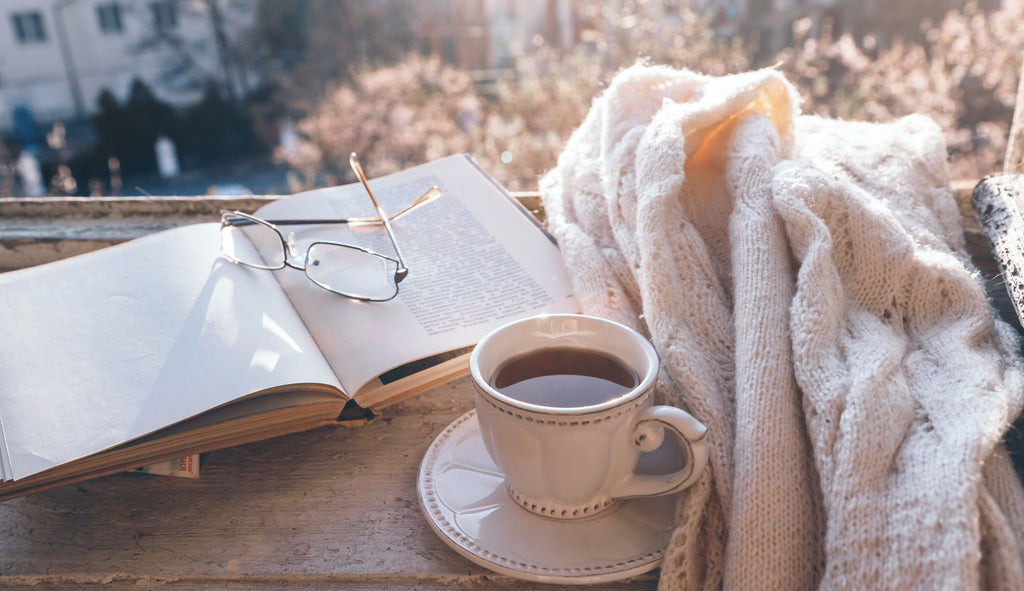 Reserve a Hygge Nook in Your Home
Ok, so it doesn't need to be a "nook" per say, but simply a space where you find yourself able to unwind and be one with yourself (and all things hygge-friendly). This can be a cozy chair in a quiet corner of your room, a pillow pile near the fireplace, or even a private cluster of armchairs in your favorite coffee shop. Finding a space to either cozy up and relax or, cozy up and socialize with good friends, is an essential element of hygge.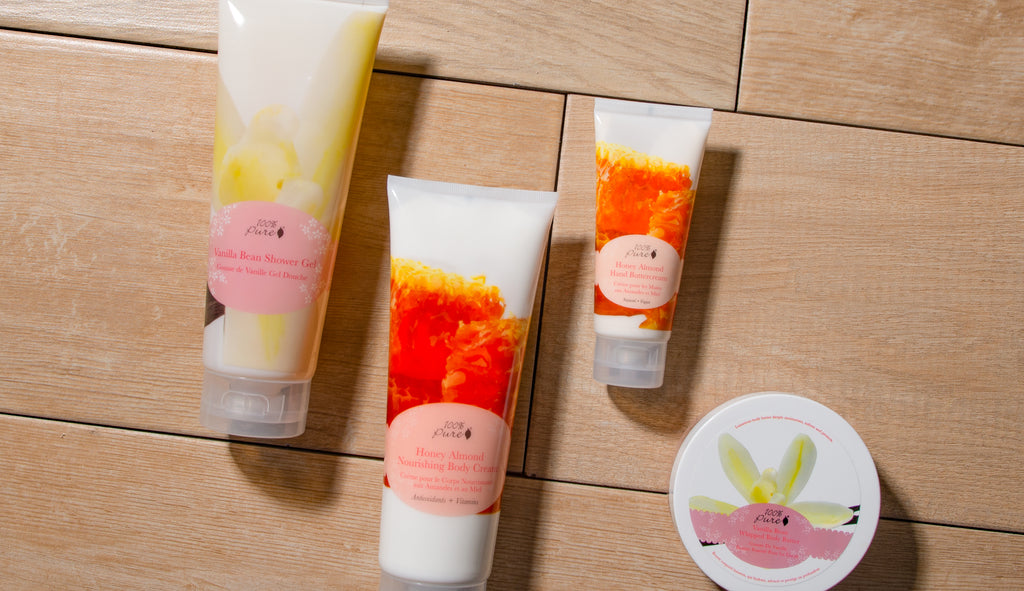 Savour Your Morning Routine
Keeping things hygge in your morning routine means starting your day slow and steady. Stretch in bed and hit the snooze button. Take a moment to watch the sunrise while a mug of hot tea warms your hands. Take a shower and suds up with warm scents that boost your mood while making you feel cozy and relaxed, like Honey Almond or Vanilla Bean. Fix up a hearty, comforting breakfast, like a warm stroopwafel or bowl of porridge (both Danish favorites). Bonus points if you fix up something that takes you back to your childhood, to get those warm fuzzies brewing before you start your day!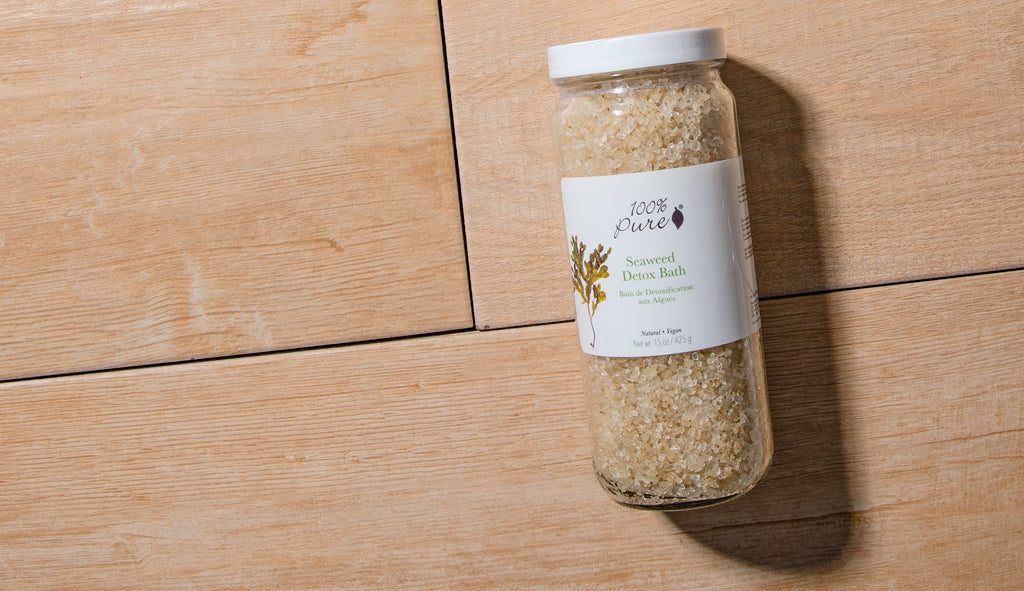 Romanticize Your Bedtime Routine
In general, the art of unwinding is essential to practicing a hygge lifestyle. First rule: get ready for bed as soon as you're tired. This might seem simple enough, but many of us allow ourselves to be dragged into late hours by our work, phones, or television. Start by illuminating your bathroom and bedroom with candles - a staple of the hygge routine! Soak in a dim, candlelit tub of our therapeutic bath salts (recommended for your hygge routine by beauty editor Jamie Stone) and allow your muscles to relax and tension fade away. Finish by giving yourself a full body massage with a rich and decadent body butter, then slip into your pj's - you'll be primed and ready to drift off to dreamland.
Embrace (Healthy) Social Activities
Hygge doesn't have to spell "solitude". In fact, social activities that give you those warm n' fuzzy feels are essential for practicing (and celebrating) this Danish mindset. Being in a comfortable, intimate, and ideally homey setting with your friends or family boosts your mood, and is therefore a big benefit. Smaller, more intimate establishments are immensely popular in Denmark and throughout Europe, and are now rapidly gaining traction in the United States. Places like coffee shop-laundromats and are a 'thing' in Denmark, and are successful because of the homey, welcoming atmosphere they provide to their visitors.
Hygge can also be enjoyed outdoors! Cycling is a major trend in Denmark, because it allows people to experience multiple hygge-related benefits. Bikes allow you to see things you'd often miss speeding by in a car, like gorgeous gardens, charming neighborhoods, and river views. Cycling also increases endorphin levels, helping you to attain a more contented mood and outlook. Hopping on a bike is also a popular way to get around with friends, making for a pretty wholesome and adorable friend-friendly activity.
Utilize Sips & Snacks
Critical to pretty much ANY routine, food and drink are cornerstones of the hygge ideal. As it is embraced in nearly every culture on the planet, dining together enhances one's sense of community, eases loneliness, and allows us to effectively bond with one another in a comforting setting. Sharing a meal and a cup of tea with friends is the ultimate social bonding activity for humans and hygge lovers alike.
We carefully hand-select products based on strict purity standards, and only recommend products we feel meet this criteria. 100% PURE™ may earn a small commission for products purchased through affiliate links.
The information in this article is for educational use, and not intended to substitute professional medical advice, diagnosis, or treatment and should not be used as such.
Sign up to our email newsletter for more blog updates and exclusive discounts.
< Older Post | Newer Post >