The Clean Mascara Handbook: Your Essential Guide to Healthy and Gorgeous Lashes
How clean and non-toxic mascara can transform your entire makeup look
Posted on March 16, 2023
Written by: 100% PURE ®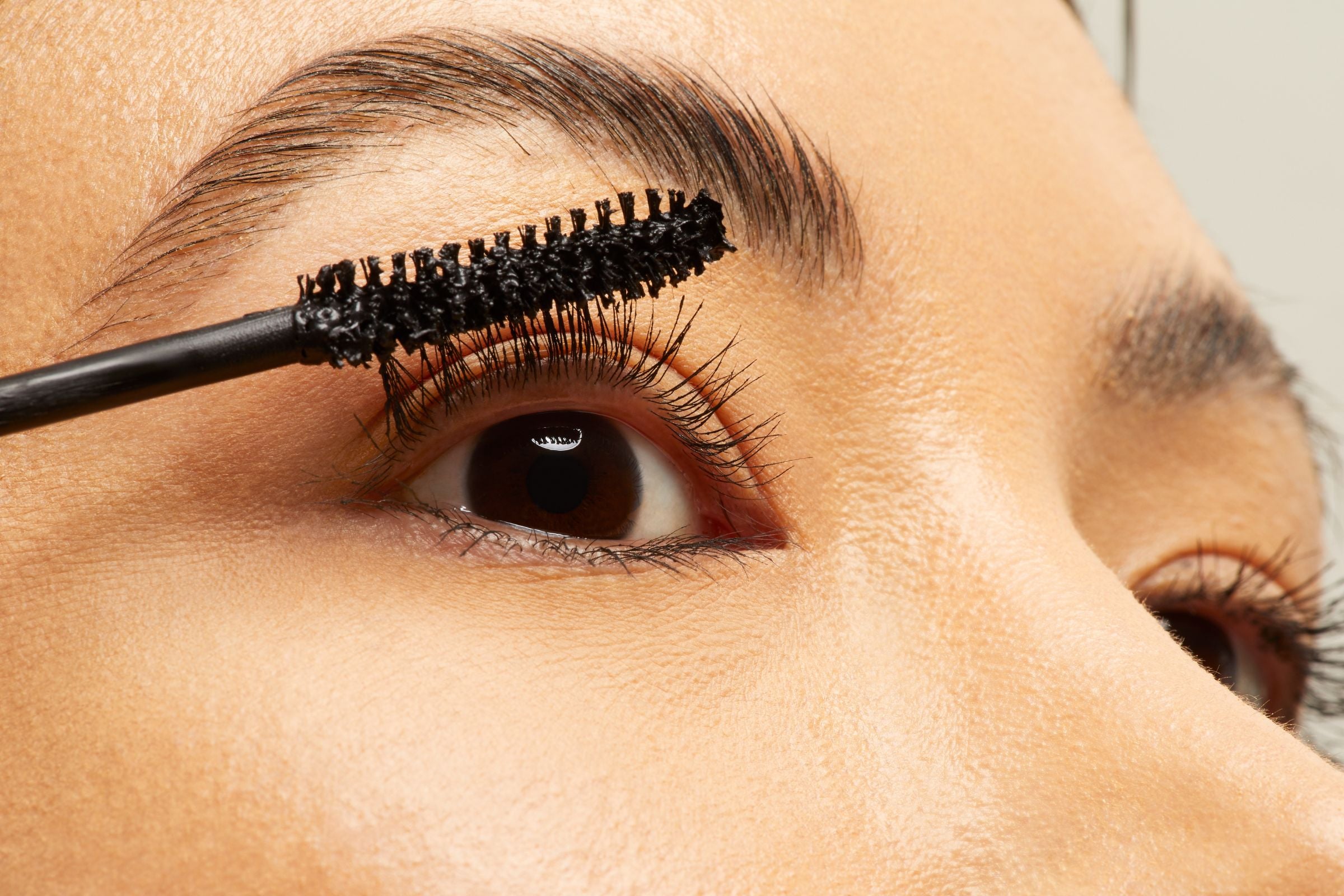 If the "eyes are windows to the soul" then lush, defined lashes are the valances that add a decorative element to our optics to the outside. When you add mascara, you can dramatically change the look of your lashes in the blink of an eye. But with so many different formulas on the market, choosing the right one with safe ingredients can be unnerving – until now!
We're here to pull back the curtain on toxic preservatives and chemicals that could be lurking in your favorite tube of mascara. Plus, we'll show you the peeper perks of using a clean and non-toxic mascara and the best formulas for you for healthy and beautiful lashes.
The Risks of Using Conventional Mascara
Mascara can be our dreamy ticket to wider, brighter eyes and long, flirty lashes. With each swipe from our bestie formula, we can literally feel our hearts expanding with every layer of inky, creamy mascara. But all this loveliness comes with a catch: most mascaras aren't made with your eye health in mind.
Most conventional mascaras contain chemicals and toxins that are harmful to your lashes, eyes, and even internal health. Imagine the danger of putting them directly onto your eyelashes? Now, that's an eye-opener!
Most modern mascaras include a variety of parabens used as preservatives to keep bacteria at bay and make mascara last longer. The super small pores and blood vessels around our eyes can actually absorb these cosmetic culprits. This can cause eye irritation, inflammation around the eyes, lash breakage, and the hindering of lash growth.
Phthalates are a group of chemicals most commonly used to make plastic more flexible and harder to break – think mascaras tubes and wands. They also act as a binding agent or a solvent. These chemicals alter lash health and affect their growth cycle. They can be an endocrine-disrupting chemical, altering hormonal balance and potentially causing reproductive, developmental, and other health issues.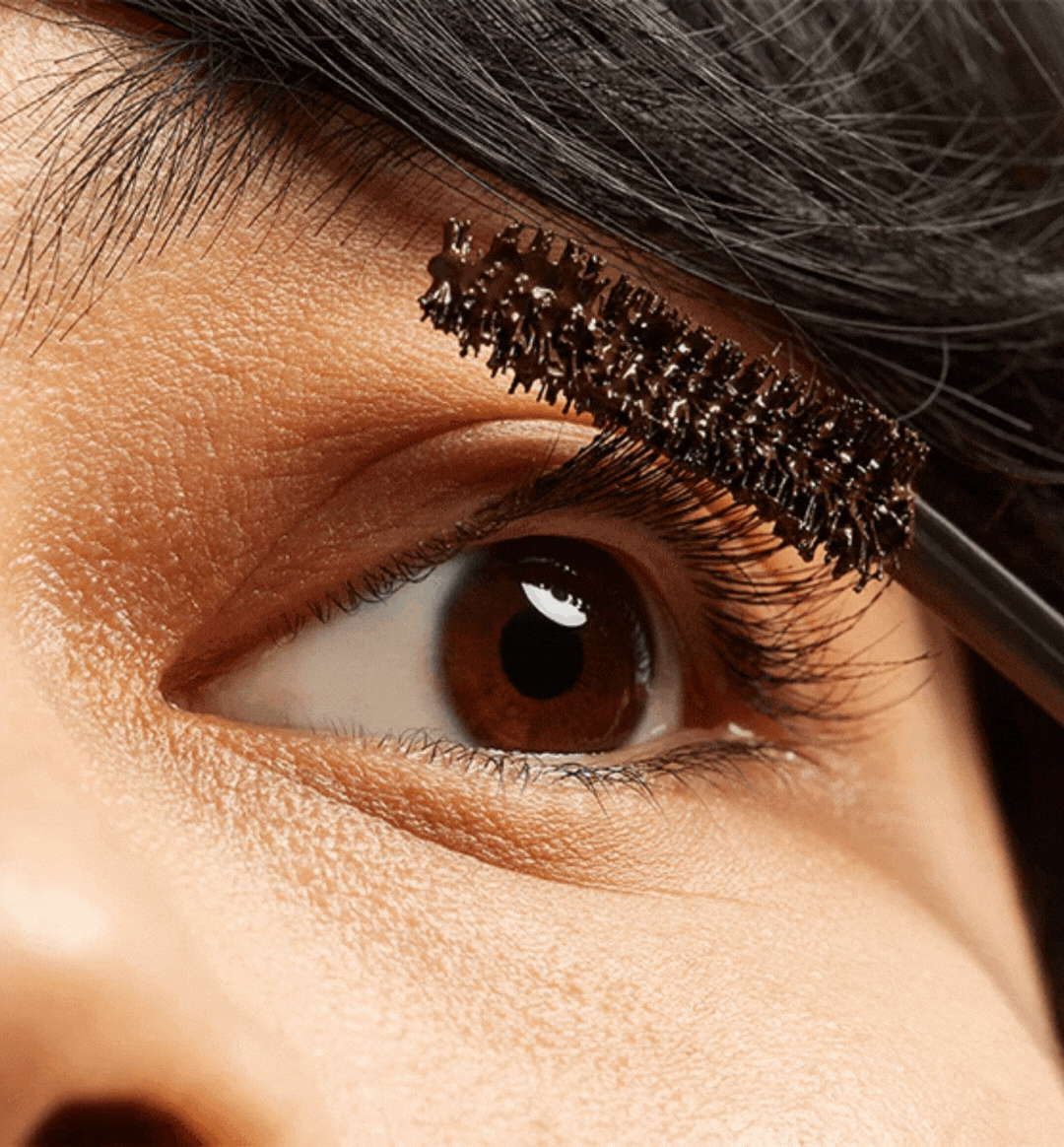 Why You Should Choose Clean and Non-Toxic Mascara
Luscious, long eyelashes have transformative powers to widen and brighten your peepers, and act as guardian angels to stop irritants from entering your eyes. Using mascara to create the most eye-dilic pair of peepers is one thing, but achieving this look with conventional mascaras might lead you to eye-palling results.
One of the best ways to avoid harmful ingredients is to read your labels. Look out for harmful preservatives, like parabens and phthalates. Since harmful ingredients can still hide under aliases, it's best to opt for brands that are committed to choosing safe, all-natural alternatives to mainstream cosmetic ingredients.
When searching for key ingredients to look for in clean, non-toxic mascaras, keep an eye out for the following ingredients:
Black Tea
Black tea is often used in makeup for its natural black pigments, but it also contains the benefits of caffeine, which may help encourage lash growth.
Vitamin E
Vitamin E is a powerful antioxidant that is known for conditioning the skin and lashes. Vitamin E is derived from plant-based foods, and it's available as a topical oil. When used on a consistent basis, vitamin E oil can help your lashes appear longer, thicker, and healthier.
Oat Protein
Oat protein is known for its soothing and moisturizing properties. It can help boost moisture retention in the lashes while conditioning the follicle. Oat protein is also known for strengthening and reinforcing the lashes.
Newsletter
Subscribe
for more blog updates and exclusive discounts
Wheat Protein
While wheat protein doesn't have a direct impact on lash growth, it can help support longer, thicker lashes by preventing breakage and fallout. Wheat protein also helps to reinforce and lengthen natural lashes by moisturizing and conditioning.
Cocoa
Cocoa is highly pigmented and rich in antioxidants that volumize and hydrate, while promoting hair growth with riboflavin and protein.
Pro-vitamin B5
Panthenol, also known as Provitamin B5, is a type of water-soluble vitamin and alcohol derivative of pantothenic acid. As a B vitamin, pro-vitamin B5 has a cell-activating effect on hair matrix cells. When applied to lashes, it penetrates deep into the hair fibers to strengthen the lashes while providing thickness. As a result, pro-vitamin B5 is often used in lash serums as well as hair products.
Seaweed Powder
According to some studies, seaweed powder may not only help prevent breakage to hair, but might promote lash length and thickness.
The Best Clean and Natural Mascaras
At 100% PURE, we have created a process that goes straight from leaf, to lash. We use caffeine-rich black tea leaves to color lashes and stimulate lash growth in our natural mascaras. Black tea leaves are blended with lash-conditioning vitamin E, pro-vitamin B5, and oat and wheat proteins to create a healthy, lash strengthening natural mascara base.
Seaweed powder is added to thicken and volumize lashes for added drama, and healthier looking lashes. Antibacterial herbs of oregano, thyme, and rosemary are added to prevent bacterial and mold growth, in order to preserve the natural mascara formula. Instead of using synthetic teflon or silicone to keep our natural mascara from smudging, we add beeswax and coconut stearic acid. This also makes our mascara water-resistant!
With the types of toxic ingredients in mainstream mascaras, it's a wonder we're not falling down ill on a day to day basis. Turn to alternative formulas that have your health in mind, and discover how the journey from leaf to lash makes our mascara a cut above the rest. They make our peepers feel healthy and look fabulous – minus the questionable ingredients.
Our Fruit Pigmented Ultra Lengthening Mascara separates and lengthens lashes without clumping, smudging, or flaking. This mascara is fitted with a slim hourglass wand to coat each lash in healthy conditioners, like cocoa butter, honey, and beeswax as well as stunning natural pigments from black tea, berries, and cocoa. Pro-vitamin B5 works on strengthening lashes and encourages lash growth.
For those seeking lusciously thick and fluffy lashes, our Maracuja Mascara glides onto lashes while nourishing with seaweed, caffeine, and pro-vitamin B5. Vitamins E and B5 support lash volume and growth, without causing eye irritation like most lash growth serums on the market. Antioxidants in green tea and body-building seaweed make this mascara not just a healthier alternative, but the one to beat.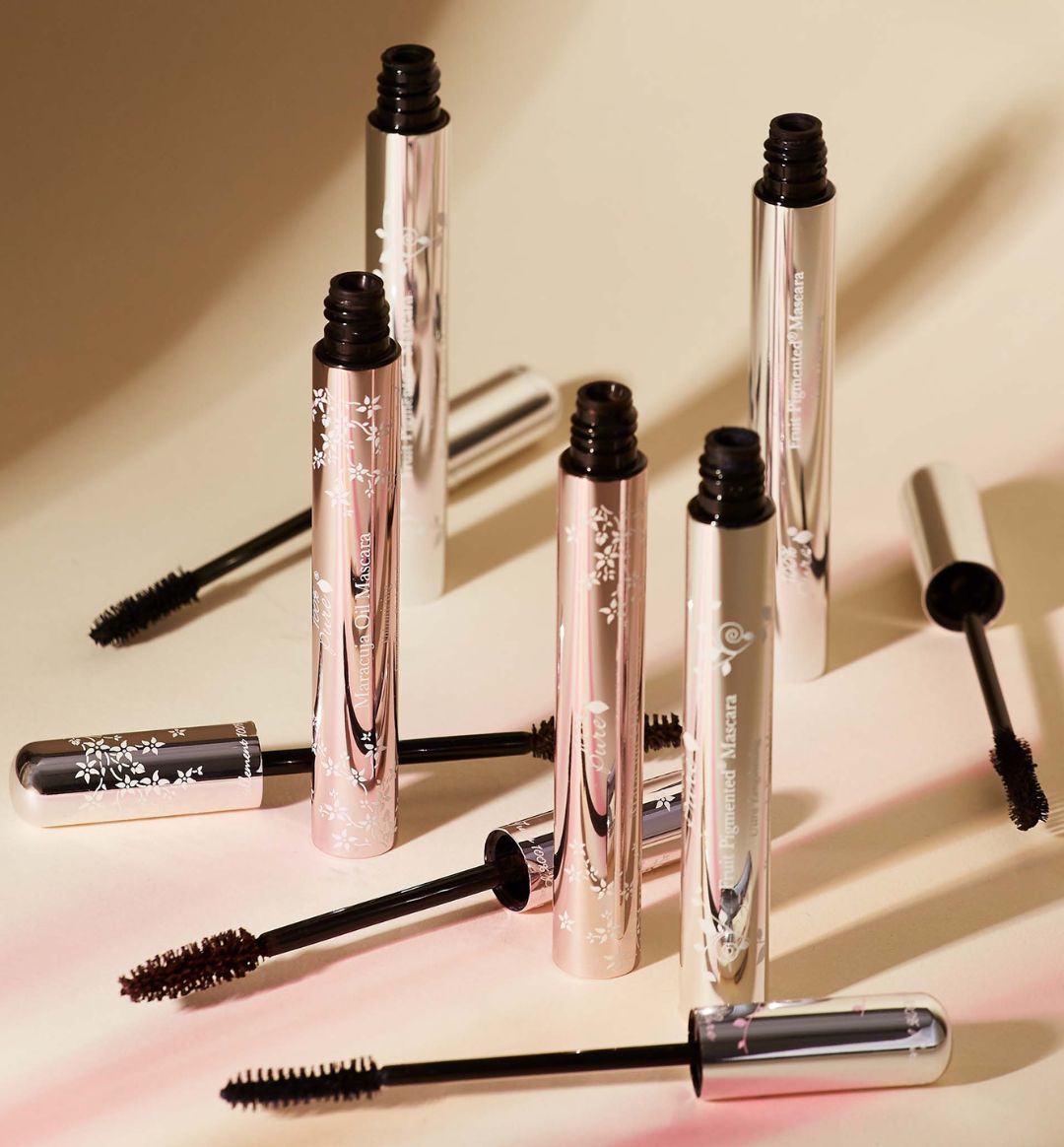 Mascara Application and Tips
We know that mascara can be a tricky product to apply. One minute you'll be applying it peacefully on the eyelashes, and the next there will be smudges or dots on your eyelids or beneath your eyes. This is why we have curated a few easy tips on how to apply the mascara perfectly without making a mess.
Use a Lash Primer
Before using mascara, apply an eyelash primer. These are typically made with keratin, which coat the lashes to improve pigment uptake. You're left with bolder, longer-lasting color.
Curl Your Lashes
For anyone else desiring a more defined look, it's best to curl your lashes with an eyelash curler. Gently press your lashes with an eyelash curler for 10 seconds, and try not to exceed this time limit.
Apply the Mascara on Upper Lash
First, adjust the amount of mascara on your wands. If there is too much product, then it will become difficult to spread evenly and your lashes can end up looking clumpy. With steady hands, gently coat or roll on a layer of mascara on the lashes and wait till it dries. It's best to not go overboard with the coating and only do it twice.
Apply the Mascara on Lower Lash
If you are up for more lash oomph, then you can also add the colored mascaras to the mix. The bottom line is mascaras are supposed to glam up your whole look even when you aren't planning on doing any eye makeup. So, start using its transformative powers today!
Mascara is a makeup product that you can freely experiment with – the lash is the limit! The right formula can not only transform the look of your eyes, but change your overall look. So, try various ones and see which one works best for you. But just make sure you opt for a natural mascara for the health of your eyes and lashes. Find a brand whose values align with yours (hint, hint), so you can rest assured that you're using safe, quality ingredients.
We carefully hand-select products based on strict purity standards, and only recommend products we feel meet this criteria. 100% PURE™ may earn a small commission for products purchased through affiliate links.
The information in this article is for educational use, and not intended to substitute professional medical advice, diagnosis, or treatment and should not be used as such.
Sign up to our email newsletter for more blog updates and exclusive discounts.
< Older Post | Newer Post >