Is Salt Water Good for Your Hair?
How hair stands up to salt, and healthy ways to use ocean water for hair
Posted on June 28, 2021
Written by: 100% PURE ®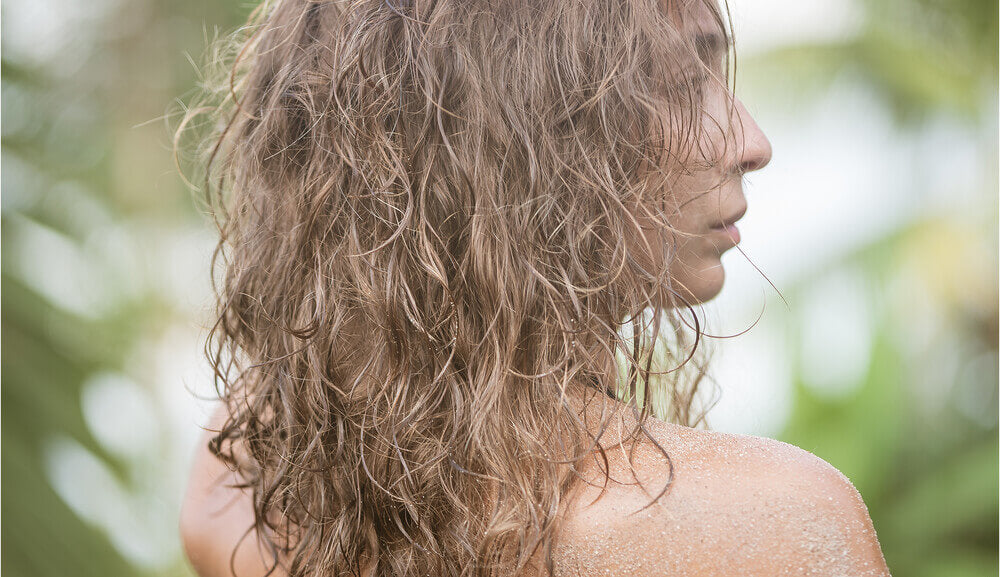 Do you remember the last time you went to the beach? Can you still smell the salty breeze and creamy sunscreen? What about the sound of the waves crashing, and kids laughing off in the distance?
Follow-up question: do you remember the way your hair looked and felt by the time you left?
With any luck, you left the sand and surf with some classic beach waves! But you might have experienced a little bit of heaviness and dryness, too.
So, is salt water good for hair? The short answer: it can be.
Salt water is naturally loaded with vitamins, minerals and amino acids; especially potassium, sulfur, and magnesium, which can have a therapeutic effect on the hair and skin.
Sea salt is also naturally exfoliating, which can help promote clarity in the scalp. This is especially useful for oily or greasy scalps to promote stronger hair and healthy growth.
However, ocean water for hair requires some balancing ingredients in order to be effective. But before we get to balance, let's talk about beach waves!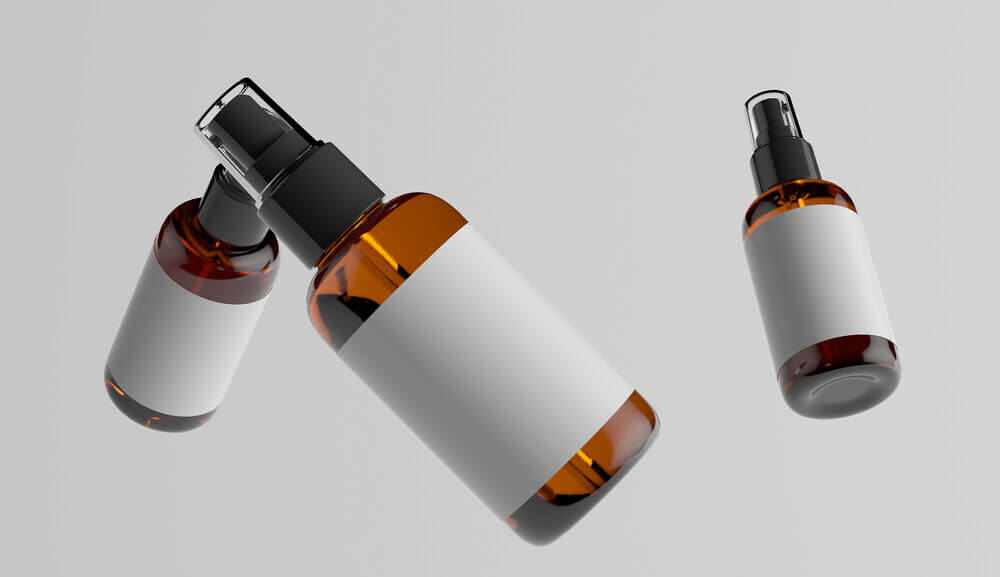 Salt Water for Beachy Waves
Known for their volume and definition, beach waves have become popular even for those who don't live near the ocean. And this makes sense: they can look effortless, playful, and carefree. Plus, who doesn't love some heat-free styling?
But how does using ocean water for hair equal big, beachy waves? Ultimately, it comes down to texture.
Salt water contains tiny salt crystals that cling to your hair. When your hair is wet with ocean water, the cuticles load up with hydrogen and salt. This causes the hair to increase in volume while the shaft becomes texturized. The result? Waves and curls in the hair that look beautiful on anyone.
But for those nowhere near the beach, don't despair! There are products that can give you that sea goddess look this summer (more on this later).
While we're on the topic, some products might actually be better than the real thing – because using ocean water for hair does have a bit of a dark side.
When Ocean Water for Hair Gets Too Salty
Beach waves are gorgeous, but we should acknowledge the elephant in the room: beach-day hair doesn't always feel very good.
Salt water hair can feel parched and dry to the touch, the locks may feel heavy or weighed down, and there might be a gritty, filmy residue. And with windy weather at the beach, tangles will certainly be part of your forecast.
So why does this happen? It's a key ingredient in lots of hair products, so isn't ocean water good for your hair?
When the hair is doused in sea water, the cuticle becomes swollen with salt. When the hair is exposed to excess salt, it becomes dehydrated and rough, leading to irritation in the scalp. Not to mention that beaches are usually windy – and gritty texture plus tangles isn't a combo you want.
But don't let this keep you from going to the beach, or creating those beachy waves! When you care for your hair the day after, you can still enjoy all the benefits of ocean water. Ultimately, hydration is key to balancing out salt water, and one of the fastest ways to quench your hair is by applying a hair mask. Make sure to drink plenty of water, as well!
Eventually, you will have to wash out your beach waves. But when you do, do so gently; make sure to use a clarifying, hydrating shampoo. Follow up with an extra nourishing conditioner for good measure.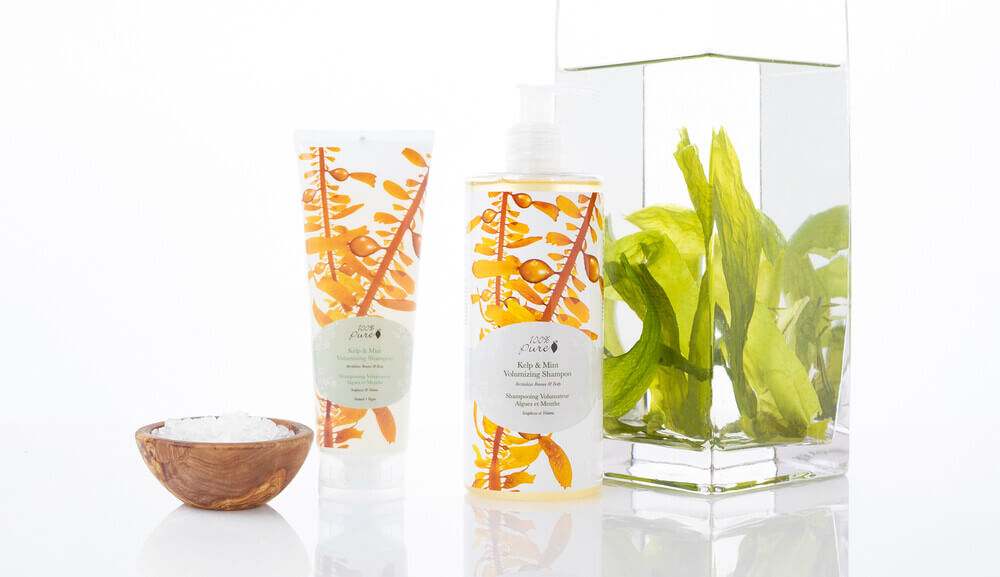 Ocean Water for Hair Treatments
Sea salt hair treatments are here to give your locks more of the benefits and less of the damage associated with ocean water. With a hair mist, a walk on the beach is just a couple spritzes away!
But even with sea salt sprays, keep in mind that it's best to avoid consistent use, since they can build up on the scalp to create that undesired texture.
Herbivore Coconut Sea Mist Texturizing Salt Spray
Herbivore specifically formulated their hair mist to mimic the ocean with its salty, breezy composition. Salt water works to give your locks volume and definition, while coconut balances hydration. With the added lusciousness of vanilla, this spray is basically a tropical getaway in a bottle.
Alaffia Everyday Coconut Texturizing Spray
This texturizing spray from Alaffia creates the ultimate balance of sea salt and ethically traded coconut water. While sea salt can benefit the scalp and hair, coconut water hydrates and softens the strands. Plus, the combination of these ingredients smells absolutely divine! Bonus: their products are EcoCert and Fair Trade certified.
100% PURE Kelp & Mint Volumizing Shampoo
Sometimes, it feels like shampoo is meant to be a harsh detergent on our hair, leaving behind damage that your conditioner has to repair afterward.
Shampoos don't have to work this way – in fact, they shouldn't! This volumizing shampoo is both hydrating and volumizing, thanks to nutritious kelp, aloe, and rose hydrosol. And with the help of French sea salt, this shampoo has mild clarifying properties on the scalp, and seaweed collagen provides a vibrant shine.
Love learning about natural hair care? Keep up with our hair and body blog for ingredient trends, products, and how-to's!
We carefully hand-select products based on strict purity standards, and only recommend products we feel meet this criteria. 100% PURE™ may earn a small commission for products purchased through affiliate links.
The information in this article is for educational use, and not intended to substitute professional medical advice, diagnosis, or treatment and should not be used as such.
Sign up to our email newsletter for more blog updates and exclusive discounts.
< Older Post | Newer Post >