How To Take Care Of Your Hair in Summer
Helpful tips for summer hair care
Posted on June 28, 2021
Written by: 100% PURE ®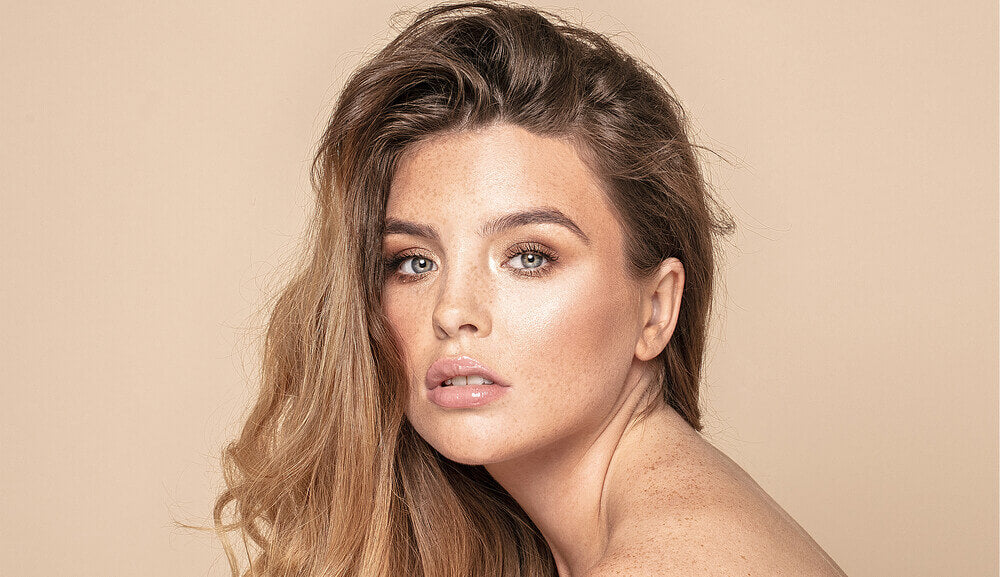 Summer is great, but it's one of the toughest seasons on your hair. Months of fun under the sun, pools, oceans, campfire smoke, and shower-less camping excursions can start to wreak havoc on your locks. Before your strands succumb to the summertime blues, it's time to put your hair in check.
We've rounded up a few pro tips for summer hair repair and care to keep your strands in tip top condition. Think of it as turning back summer wind, water, and sun damage – a trifecta for happy hair!
What Happens (or Can Happen) to Hair in Summer?
Between the sun, sea, surf and sand, our locks can take a beating during the hottest months of the year. There are many little summer maladies that occur in the warmest of months, which can leave us with frizzy and porous strands.
Fun in the sun is one thing, but with those rays comes exposure that is as bad for your skin as it is your hair! UV rays can sap hair of moisture and leave you with straw-like strands: brittle and prone to breakage. Not to mention scalp sunburns that trigger itching, dry skin, flaking, and dandruff.
Humidity can drive your hair every which way but smooth. Those annoying frizz halos that inconveniently spring up in the summer can leave hair prone to breakage. If it's not frizzy locks, saltwater and chlorine will take their toll. With those pool or ocean dips come chemicals and salt that suck the natural oils from your hair, leaving locks parched and brittle.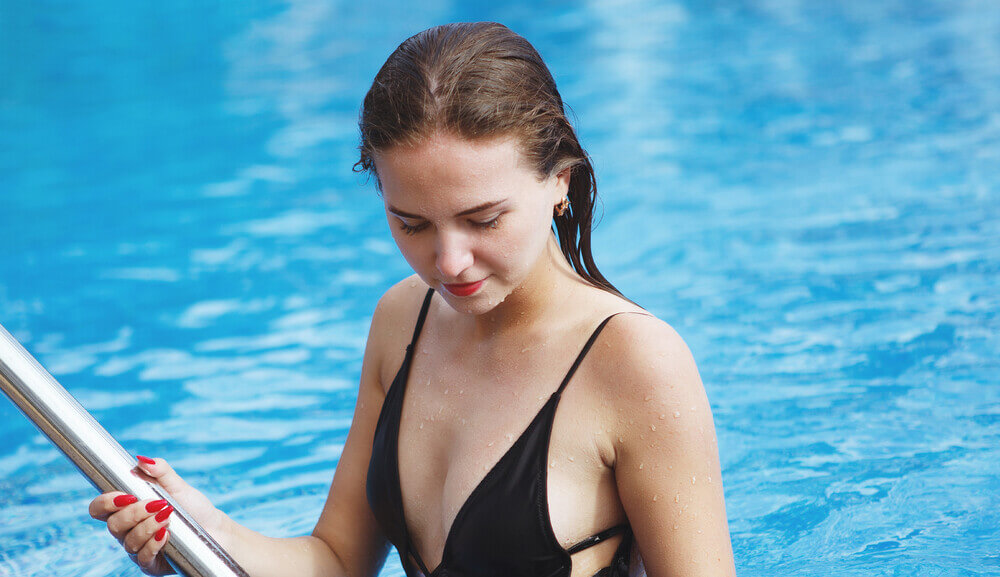 10 Easy Tips for How to Care for Your Hair
Summertime is all about spending care-free days outdoors enjoying the warm weather. Though it doesn't have to be the season of bad hair days, there are some elements in particular that can wreak havoc on your hair.
That's why adopting a healthy summer hair care routine is so important! Let's figure out how to support the health of your strands, while keeping the summer styles you love.
#1: Use a scalp sunscreen
The scalp is usually the last place you think about protecting, but a bad sunburn can quickly become a painful reminder. You can apply a liquid sunscreen on your hair part if you don't mind a bit of moisture. If you prefer a powder, the Supergoop Mineral Part Powder is a non-greasy alternative that's translucent and keeps your scalp shielded from the sun.
#2: Use UV treatments or serums
The sun has a pesky habit of changing our hair color, which can actually cause damage. Protect your strands by daily applying a hair care treatment or serum that contains UV filters. These products protect natural strands from sun damage or becoming brassy, and can help prevent color-treated hair from fading.
#3: Keep your hair covered when outdoors
The hair – like skin – needs protection while outdoors. Whenever you're outside for extended periods, it's your best bet to cover your head with a wide-brimmed hat, scarf, or umbrella. It will also keep your scalp and ears from getting scorched.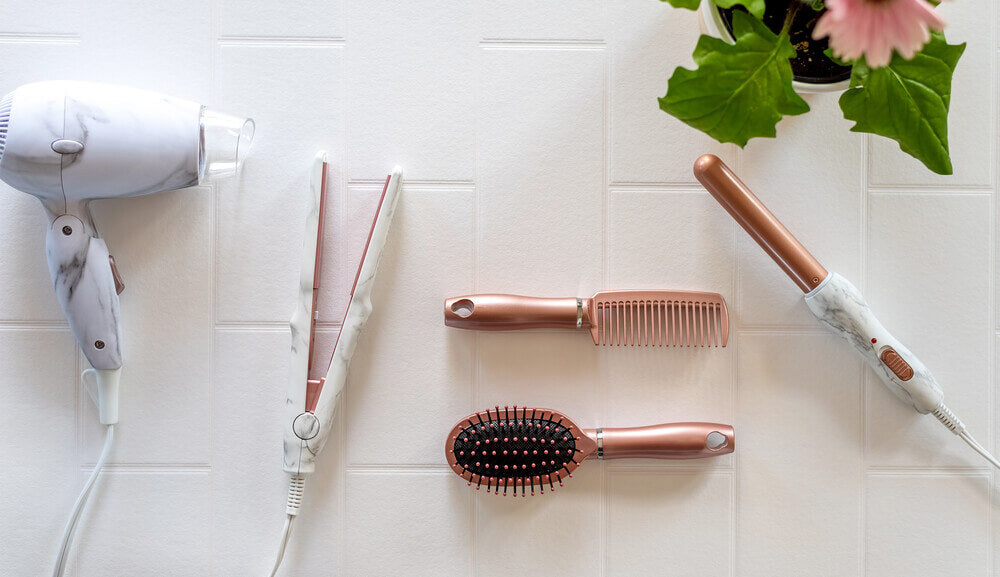 #4: Cool it on the hot tools
Beach or pool days are best met with messy buns or messy waves under a straw hat. Pass on using hot styling tools on your tresses, since your hair is already getting enough heat from that big, fiery ball in the sky.
#5: Wash hair after swimming
Ever wondered why blonde hair turns green after too much time in the pool? Trace amounts of copper in your pool water mixed with chlorine create a green film that can be drying to your hair, and even cause it to take on a dingy hue. Chlorinated pool water or too much salt water can also suck the natural oils from your hair, weakening each hair strand and further irritating the scalp.
#6: Keep hair trimmed
Since hair is in the growing stage during summer, you can expect more strands. It's a good idea to get your hair regularly trimmed to avoid split ends. Brittle hair won't stand up to sun and heat as well as healthy hair.
#7: Fight frizz
Hair tends to get frizzier during the summer due to high humidity, while the hair itself is drier and more damaged. Use a hair serum to fight the frizz and minimize breakage. Our Provitamin B5 Smoothing Hair Serum encourages smooth hair, and helps tame frizz or repair stressed strands after a super-hot summer day.
#8: Manage sweat
As summer heats up, so does your body. Keep your hair away from your sweaty self to avoid the oily slick look. A top knot, bun, ponytail, or braid will keep your locks away from common sweaty areas like your forehead and the back of your neck. Sweat and friction won't just cause body acne – they'll cause more tangles, too.
#9: Apply a hair mask
Before you dive into a pool or ocean, start your morning with a hair mask. A hair mask or deep conditioner will help you avoid bone dry, brittle hair after swimming. Since our summer dry hair is very porous and always seeking moisture, applying a hair mask will help hair hold on to moisture and retain its shine.
#10: Wash less often
As the dog days of summer get hotter and the conditions get sweatier, it's tempting to wash your hair every day. However, by doing just that, you're stripping your scalp and hair of much needed natural oils – and nobody wants that. Wash your hair every 2-3 days to avoid over-drying your already thirsty, sun-stressed tresses.
We carefully hand-select products based on strict purity standards, and only recommend products we feel meet this criteria. 100% PURE™ may earn a small commission for products purchased through affiliate links.
The information in this article is for educational use, and not intended to substitute professional medical advice, diagnosis, or treatment and should not be used as such.
Sign up to our email newsletter for more blog updates and exclusive discounts.
< Older Post | Newer Post >