Is Nude Makeup the Perfect Video Call Beauty Look?
How nude tones can amplify your best features for easy on-screen perfection
Posted on July 8, 2020
Written by: 100% PURE ®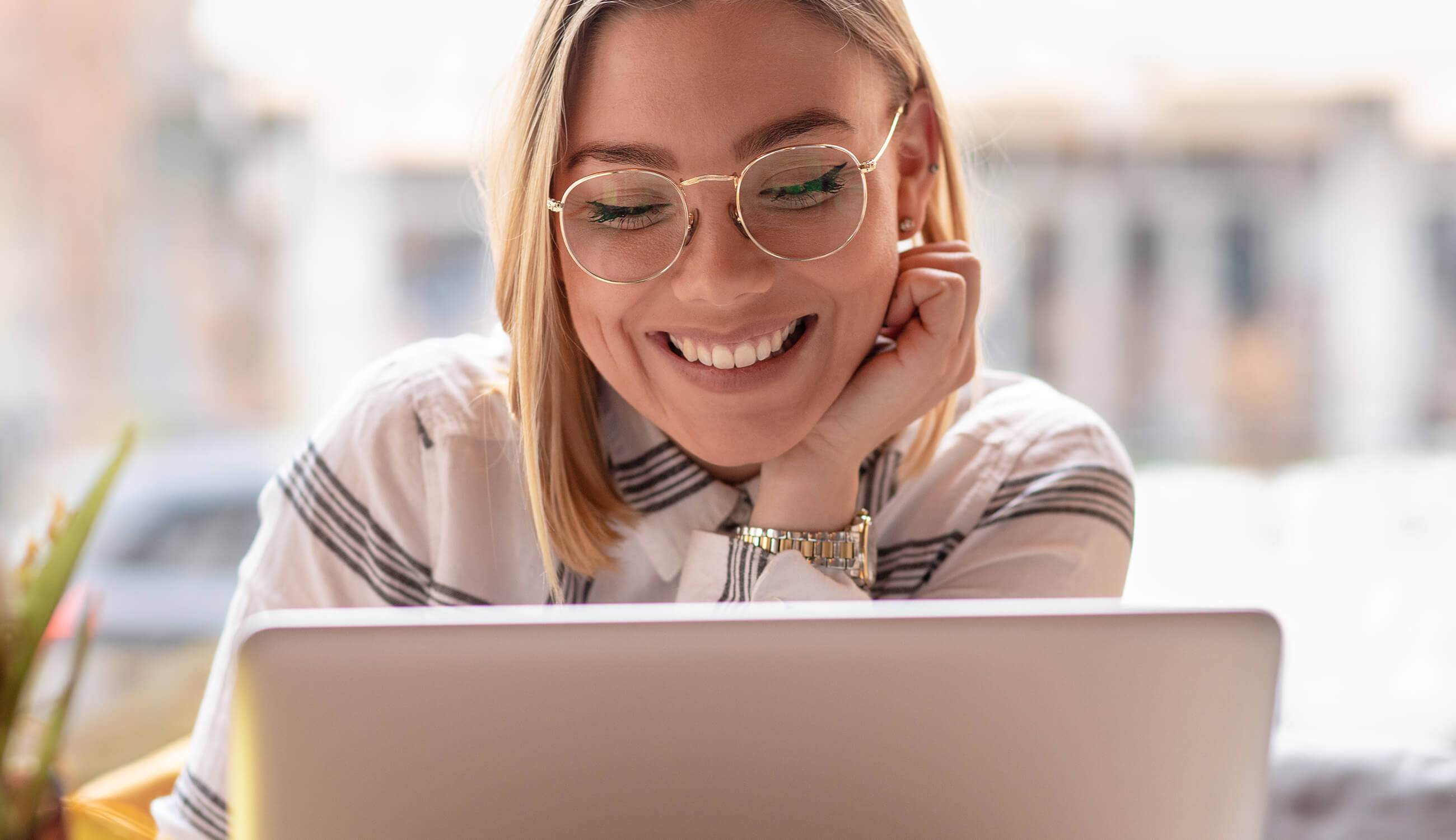 Whether it's a virtual coffee date or another day at the home office, video calls have become more common than ever.
In previous digital meetings, have you looked at the image of yourself in the lower corner, and wondered "why do I look so washed out?!" Our computers project blue light which, in addition to straining our eyes, can also have an excessive cooling effect that blanches your complexion on screen.
Before you rearrange your entire lighting setup, consider using a nude makeup look instead; not only to counteract the harshness of blue light, but to create a fresh, "woke up like this" effect that still looks subtle IRL.
It's Not Naked – It's Nude
When it comes to achieving the proper effect with nude makeup, less truly is more!
This means that when selecting the products to use for your nude makeup look, it's important to stick with a color palette that is minimal and virtually monochromatic. It should adhere to a color palette that makes use of:
1) Earth tones
2) A luminous glow
3) A sense of warmth
However, it is also important that your selection include hues that enhance your natural complexion and features in a way that's more subtle and subdued.
While creating a look with nude makeup is supposed to be simple, you'll see that color choice is by no means a "one size fits all" situation. Nude makeup should always achieve the same timeless effect, but the exact combination of tones is going to look different with every individual skin complexion.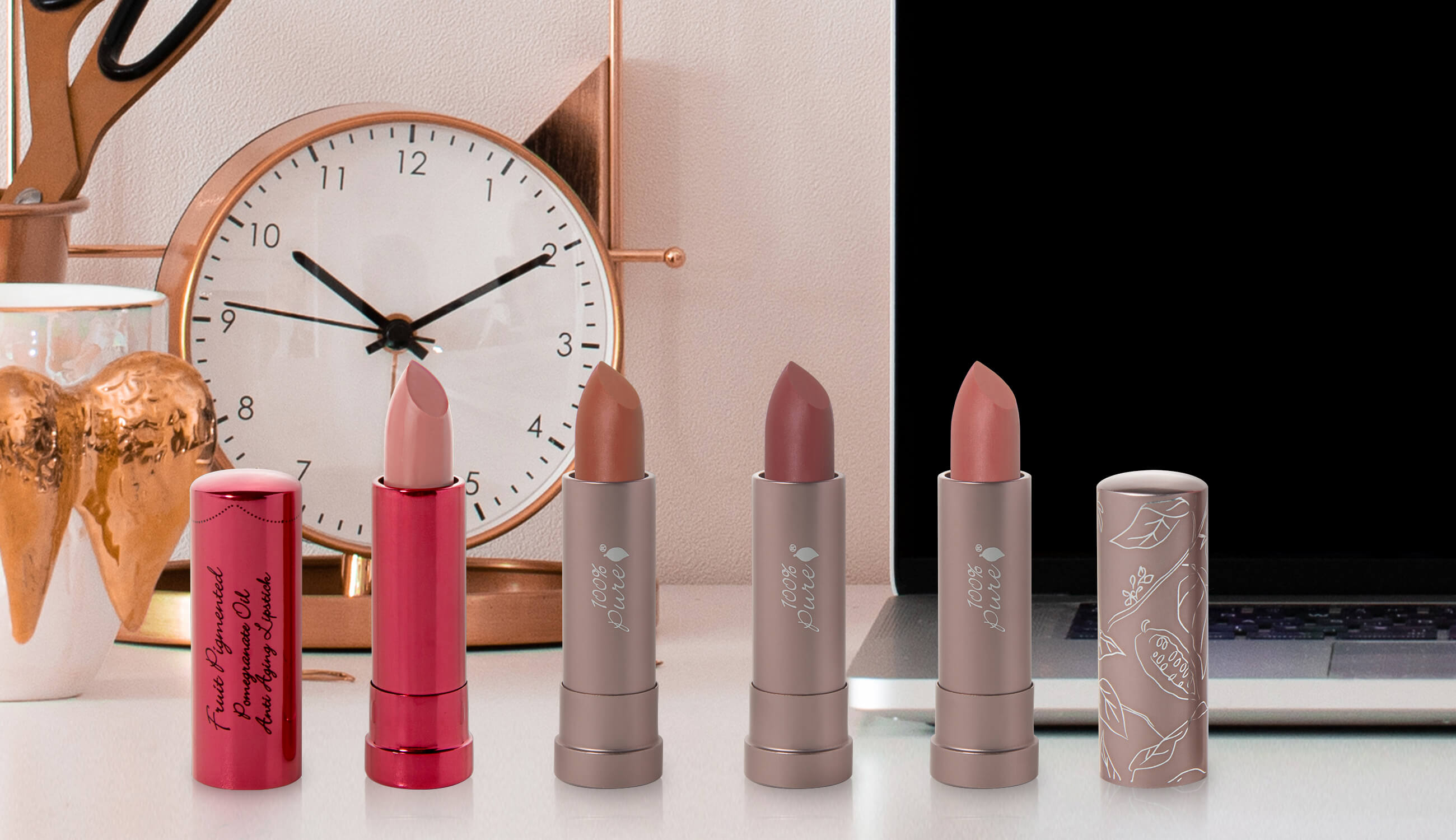 And because natural beauty should be applicable to all skin tones, we've developed our Fruit Pigmented® cosmetics in pigments that are naturally formulated to complement any shade! For a nude lipstick look, some of our favorites are the Fruit Pigmented® Pomegranate Oil Anti Aging Lipstick in Calendula and and Thistle, and the Fruit Pigmented® Cocoa Butter Matte Lipstick in Cassia, Mojave, and Savanna.
Not sure what shade to choose? Just check out our visual guide to the best nude lipstick shades!
Step 1: Preparing Your Canvas
Before applying your nude makeup, start with a canvas that's clean and smooth. This will exponentially enhance your "glow" factor, while making skin look soft and natural on screen.
After your skin has been cleansed, toned, and hydrated with a quality SPF moisturizer, apply the Luminous Primer. It helps to blur the appearance of pores, while also making the texture of skin appear more even and smooth.
Next, apply your foundation. Thanks to its subtle and simple nature, a light-coverage foundation or tinted moisturizer is often recommended for nude makeup looks. If you want more coverage, our 2nd Skin Foundation is your best bet. It's made with plant-derived pigments and rice powder, and provides a naturally flawless satin finish. Both foundations read as 'natural' on screen while balancing your skin tone.
After applying the aptly named 2nd Skin Concealer to T-zone and under-eye areas, contour with the Cocoa Pigmented Bronzer for that "yes, I've been outside this week" glow. Finish by highlighting your cheekbones, jawline, and tip of the nose with a hint of Gemmed Luminizer to get skin looking totally luminous on screen.
Those with oily skin can include some Bamboo Blur Powder, but use sparingly! While no one wants to look shiny on camera, a powdery finish will look even harsher in the blue light of your screen.
Finally, if you typically style your brows, simply fill them in with a lightweight brow gel, like the Green Tea Fiber Brow Builder. Heavily pigmented or shaped brows will look twice as intense on screen, which can magnify those little errors that you'd normally get away with in person.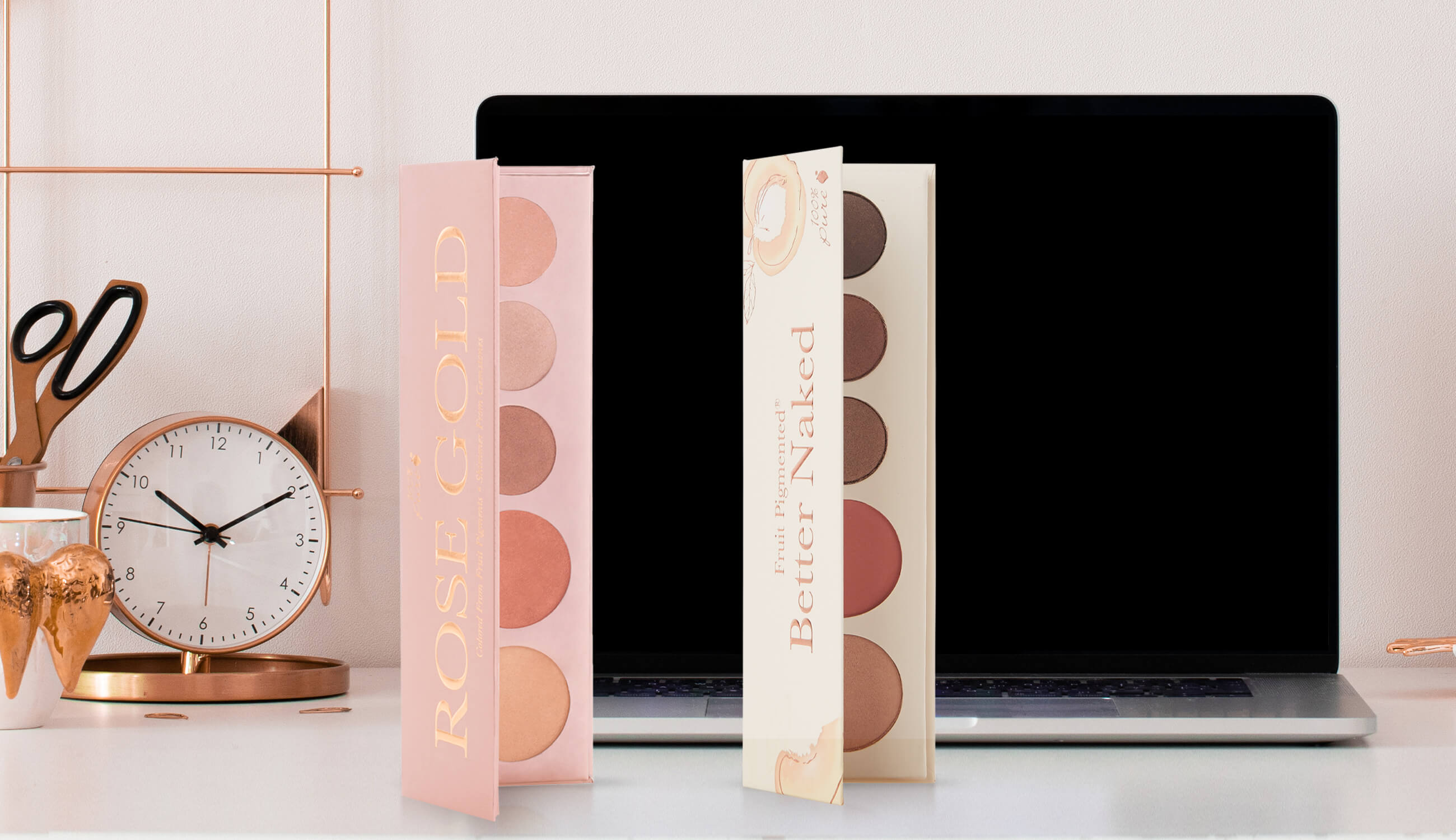 Step 2: Eyeshadow
Using either the Better Naked Palette or the Rose Gold Palette, use the lightest shade of either group along your brow bone to help accentuate the brows. This will also make the eye appear larger from a distance.
For the eyelid area, use a medium shade like Gleam or Bear. In the crease, lightly buff your darkest shade into skin to create a subtle illusion of depth to further widen the eye.
Step 3: Finishing Touches
To keep this look feeling subtle and subdued, simply apply some Ultra Lengthening Mascara in Dark Chocolate or Black Tea to frame your eyes. Focus your pigment on the center lashes rather than the outer corners to make the eyes appear more bright and awake.
For a less subdued look, you can also outline your eyes with the Creamy Long Last Eyeliner in Blackest. This will make lashes appear even fuller on screen! For the finishing touch, swipe on a Fruit Pigmented® Lip Gloss for a subtle, effortless shine. That's it: you are now ready to "Join the meeting" – no more waiting room for you!
For more guidance, check out our video on achieving a flawless nude makeup look!
We carefully hand-select products based on strict purity standards, and only recommend products we feel meet this criteria. 100% PURE™ may earn a small commission for products purchased through affiliate links.
The information in this article is for educational use, and not intended to substitute professional medical advice, diagnosis, or treatment and should not be used as such.
Sign up to our email newsletter for more blog updates and exclusive discounts.
< Older Post | Newer Post >