How to Maintain Your Bangs
How to style bangs for your face shape, and the best products for keeping them perfect
Posted on July 28, 2021
Written by: 100% PURE ®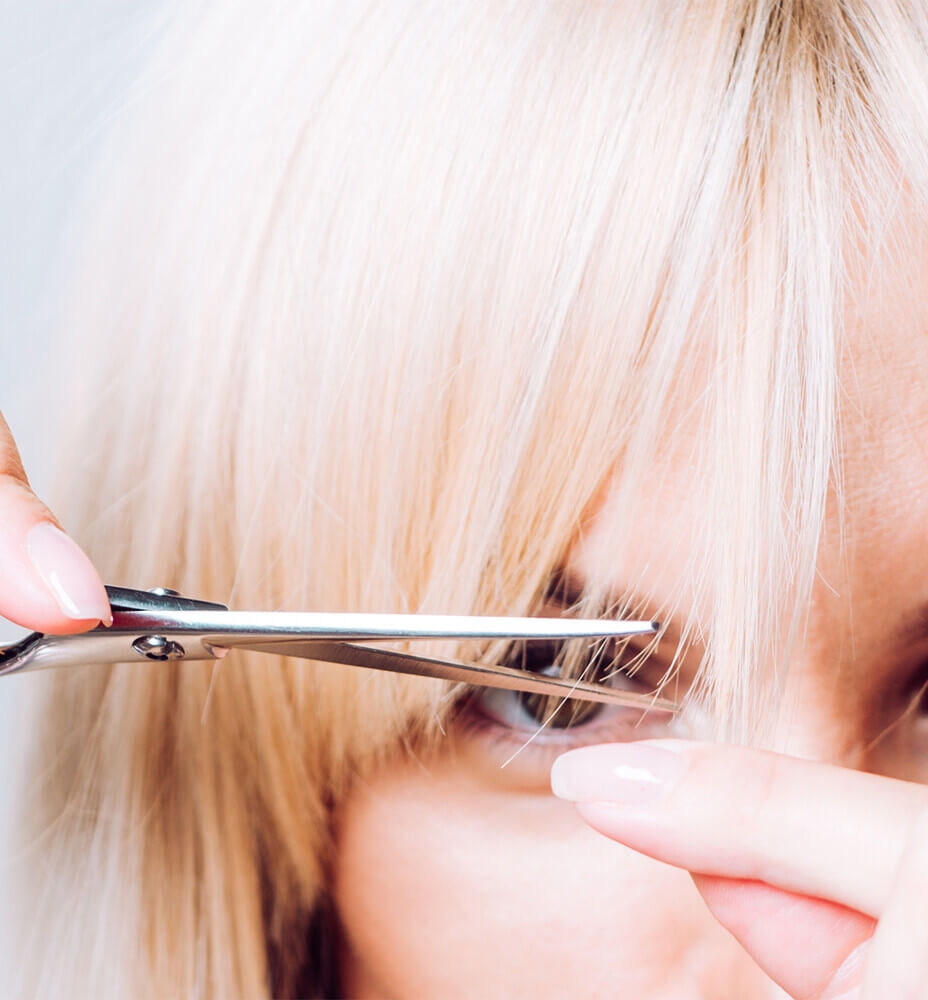 Are you looking for a fresh way to update your hairstyle? Bangs are one of the few haircuts that can instantly change your look – for better or worse! Whether you're thinking about some face-framing bangs or opening up your best features with curtain bangs, there are plenty of styles to get the best bangs for your buck.
But before you hit the salon for some signature fringe, there are some things to consider. We're looking at how to choose the best bangs for your face shape, and covering everything from upkeep to the best products for managing your bang style. So let's cut to the chase!
What You Should Know Before Getting Bangs
If you've ever toyed with the idea of getting bangs, you've probably played with various hair apps to see what you'd look like and shared the results with your gal pals. We get it! Getting bangs isn't like switching mascara colors – it's a big decision, and new bangs aren't exactly subtle.
Though they can satisfy that itch for a hair-do change or soothe the turmoil of a recent breakup, bangs can be a big style and time commitment. Before you opt for the chop, here's a peek at your banged future, and some things to consider.
#1. They grow fast
If your attempts at speeding up hair growth haven't been working, fear not: your bangs will be an exception. Since your new fringe will need regular trims, your bangs will grow like weeds on a biotin IV drip.
#2. Get to know your stylist
Since your bangs are a focal point, you might want to avoid the trial and error of cutting them yourself. You don't want to cut them unevenly, cut them too short, or leave them looking messy with split ends. See your hair stylist and give your bangs the TLC they deserve!
#3. Styling can be tricky
Learning how to style bangs on your own is not easy-peasy. Depending on your style, you might have to train them from lying flat to swerving in the direction you want. Your stylist can help with tips and tricks for getting the effect you want!
#4. You will wash them a LOT
You might be able to get away with washing your hair every few days, but (again) having bangs will be an exception. They get greasy or oily easily – after all, they're resting on your forehead – and they typically bed-head overnight. So if you want full bangs that are easy to style, shampoo them daily.
#5. The Grow Out
So, you've changed your mind about having bangs? It can be a hassle growing them out, but an experienced hair stylist can help you look your best during the grow-out transition. Stock up on textured headbands or elegant hair clips to pin them back.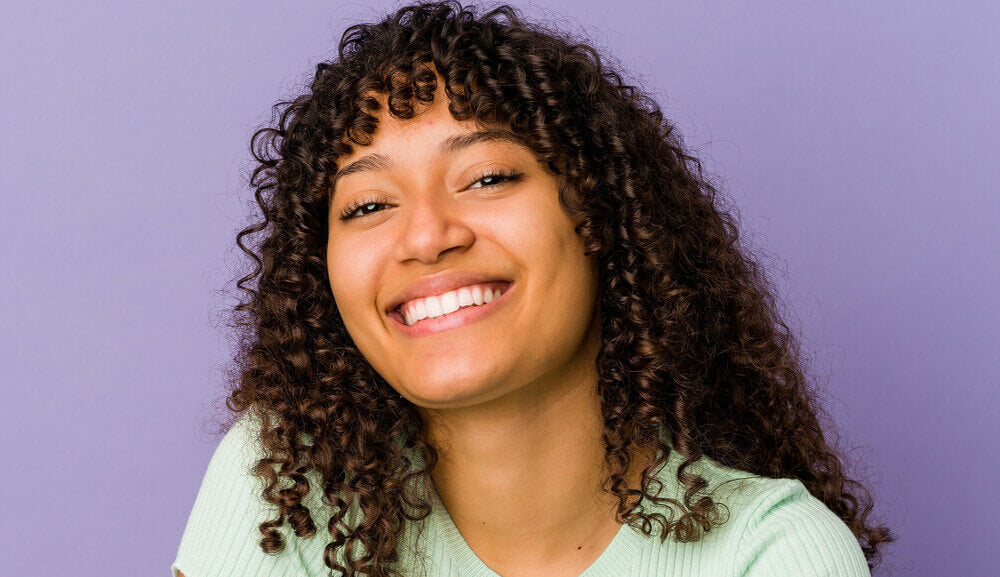 How to Choose the Best Bangs for Your Face Shape
Gone are the days of blunt cut bangs being your option. From wispy, side swept styles to full-on fringe, there are many different bang styles to consider for your new 'do. But it can be tricky to find the right shape to play up your best features!
Here's how to pick the most flattering bangs for your face shape, along with some helpful do's and don'ts on keeping them fresh for your everyday look. Be sure to discuss bangs with your stylist, too. Let's chop to it!
Heart-Shaped Face
With soft angles and an easy-to-love shape, your heart-shaped face needs bangs that elongate from the forehead down, as well as accentuate the curvature at the tip of your chin. Wispy fringe bangs are versatile, as you can part them in the middle or push them off to one side. Use a pomade to style.
Your heart-shaped face will also love curtain bangs. These long, layered bangs open-up the center to help minimize a larger forehead. Using a round brush to push bangs off to each side and a texturizing spray will give your fringe the perfect amount of movement.
Round-Shaped Face
Straight-across bangs work well at balancing out a rounded face. This style helps create the illusion of a sculpted face. You can keep your blunt-cut style looking sleek with regular trims, and by using a shine-enhancing hair mist that won't weigh down your locks.
If straight-across bangs are a no-go for you, long, side-swept bangs will also flatter a round face shape. This style helps elongate your jawline for a less 'fuller' look to your face. To style, make sure your bangs have lift and volume to avoid them hanging across your face.
Square-Shaped Face
Here you want to stay away from blunt-cut fringe, which can make your face look boxier. A square face thrives best with brow-grazing bangs that can soften the angular face structure, while helping to elongate the jawline.
You can also go for piecey, textured bangs that fall around the brows to balance more angular features. Play up the style using a round brush, or by giving it a piecey texture using fingers and a styling pomade.
Oval-Shaped Face
This versatile face shape can wear just about any bang style. Baby bangs cut short across the forehead can help draw attention to your eyebrow area. Or, alternatively, piecey, straight-across bangs can also draw attention from an elongated forehead or chin.
You can also opt for splitting the bangs apart to expose the forehead at a lower point than your natural hairline, which shortens the area. When it comes to styling, you'll want to use a round brush and make sure your bangs stay put with a lightweight mousse.
The Best Products for Maintaining Bangs
Once you have the bangs of your dream, you'll need to factor in how much time you're willing to spend on them to keep the dream alive. Aside from time, you'll need practice to style them plus have the right accessories to make them perfect.
#1. Blow Dryer
Blow-dry bangs in the direction you want them to go, starting with hair that's completely wet. For curly hair types, try blow-drying your bangs with a diffuser to set your curl pattern or wave.
#2. Round Brush/Paddle Brush
While bangs are still damp, use a round brush to open up the ends of bangs and to help set them in the direction you want. Brush bangs left to right in a windshield wiper fashion with a paddle brush to keep them from getting flat.
#3. Dry Shampoo
Oils or product residue from your hands getting on your bangs when you touch them can cause greasiness. Using dry shampoo over hairspray can help stick the hairs together. Dry shampoo alone helps keep them separated for extra texture.
#4. Lightweight Shampoo
Going for days without washing your strands is great for curls or waves to hold, but not for bangs. If they go on a grease strike, use a lightweight shampoo to put them back to work.
#5. Flat Iron
If you're wanting that piecey, straight-across look, allow your hair to dry naturally. Follow by flattening your bangs with a flat iron one piece at a time for a chic combo of body and sleek pieces.
#6. Velcro Rollers
If your bangs need some lift to cue the perfect lifted fringe with curtain bangs, then Velcro rollers may be your new hair bestie. These old school hair accessories can also protect your bangs from direct heat damage.
If you're looking for a fresh take on your signature hairstyle, bangs can work wonders. Opting for the best style can not only transform your face shape, but accentuate your best features. Bottom line: if you style them, maintain them, and own the look, bangs can serve face-flattering perfection.
We carefully hand-select products based on strict purity standards, and only recommend products we feel meet this criteria. 100% PURE™ may earn a small commission for products purchased through affiliate links.
The information in this article is for educational use, and not intended to substitute professional medical advice, diagnosis, or treatment and should not be used as such.
Sign up to our email newsletter for more blog updates and exclusive discounts.
< Older Post | Newer Post >