Don't make these mistakes with your foundation makeup!
Posted on September 26, 2018
Written by: 100% PURE®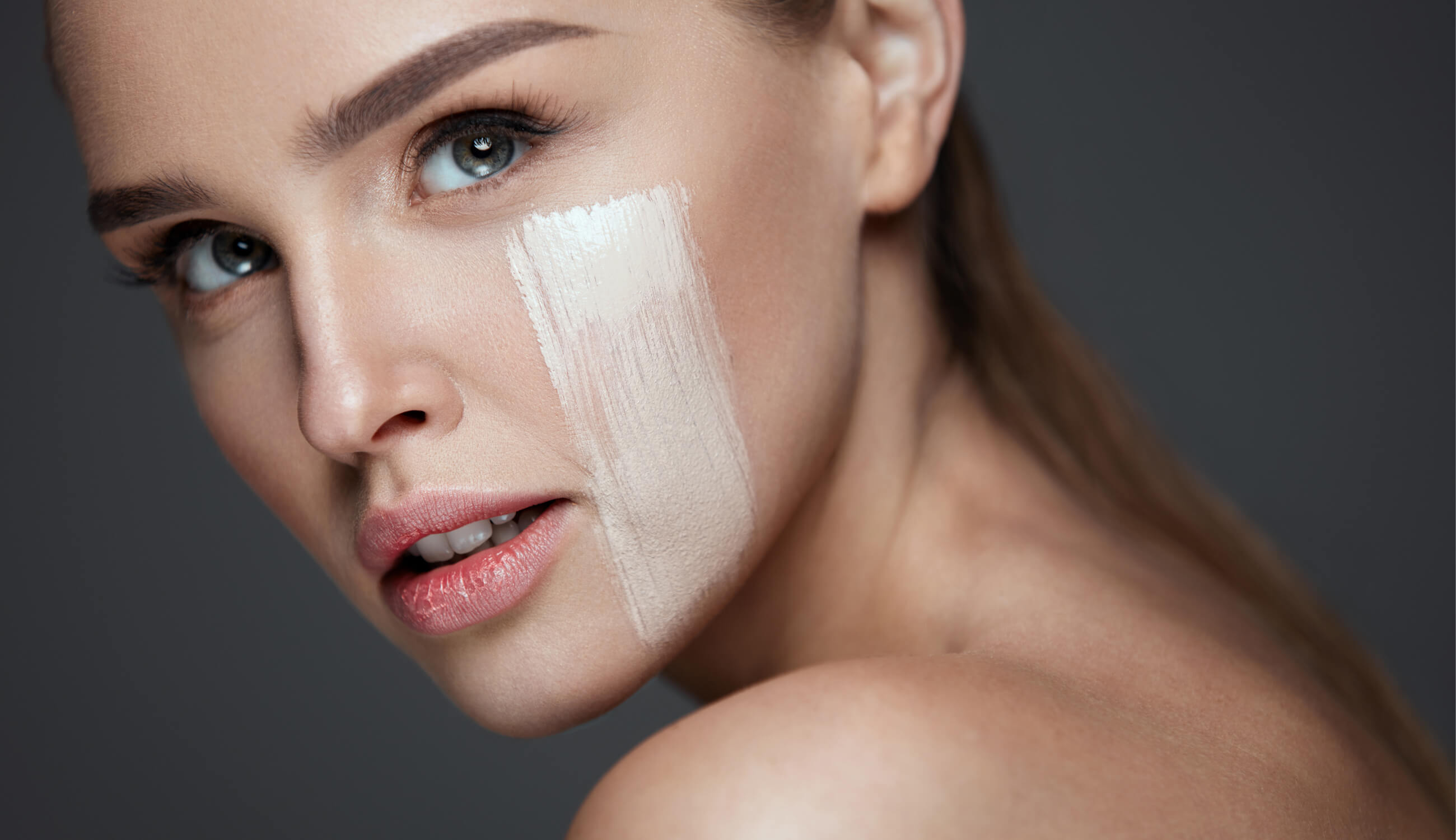 To get flawless foundation, there are a few important rules to be remembered. These infamous foundation faux pas can be easily avoided -- that's where we come in! These top-offending foundation makeup 'don'ts' are easy to adopt, and we've all been guilty of all them at some point. These practices could be preventing a perfect finish to your foundation, and worsening skin conditions like clogged pores and acne. Browse below to see if your foundation makeup habits have made our do's and don'ts list!
Foundation Faux Pas
Applying foundation over your concealer
Now this one was a shocker for us! When you've got a bare face pre-makeup and all you can see are those pesky blemishes and dark circles, instinct tells us to start dabbing concealer all over. In reality, it's more beneficial to apply your foundation first. If you apply concealer first, your foundation could come out looking ashy and your concealer won't set. The foundation acts as an all-over base or canvas before you start applying concealer to specific areas. Finish by gently dabbing concealer with fingers to blend, and set with a translucent or tinted finishing powder.
Applying foundation onto dirty skin
THIS. RULE. Should never be broken! Possibly the most offending faux pas of foundation makeup is applying your makeup onto dirty or sweaty skin. What this does is essentially bury dirt, excess oil, and bacteria in your pores under a blanket of foundation. Even if your foundation comes with antibacterial ingredients like rosemary or thyme (like our fruit pigmented® foundations), it's still not enough to replace a healthy cleansing routine. Always cleanse your skin before even thinking of applying your foundation makeup! You'll support a pristine makeup application and avoid unnecessary breakouts if you follow this simple rule.
Applying foundation without moisturizing first
This one is especially important for dry skin types! Applying a moisturizer first will help your skin better absorb hydration and nutrients from fruit pigmented® foundations. It also smooths the skin surface to prevent pilling and flaking in your foundation. Moisturizing clean skin pre-makeup will also ensure dry skin types won't deal with itchiness or dryness hours after they've applied their makeup.
Applying foundation with fingers
Now this one is tricky. While it's acceptable for creamy formulas that blend easily with fingers, this can be a big no-no under the wrong circumstances. Makeup sponges and brushes are more sanitary, especially for acne-prone skin types -- and especially if you tend to forget washing your hands before you apply your makeup. If you're not careful, bacteria from fingers and from under your nails can get applied with your foundation makeup. Applying with fingers is also a bad idea if you're dealing with liquid or powder formulas, since it won't give you a perfect finish and will end up looking streaky.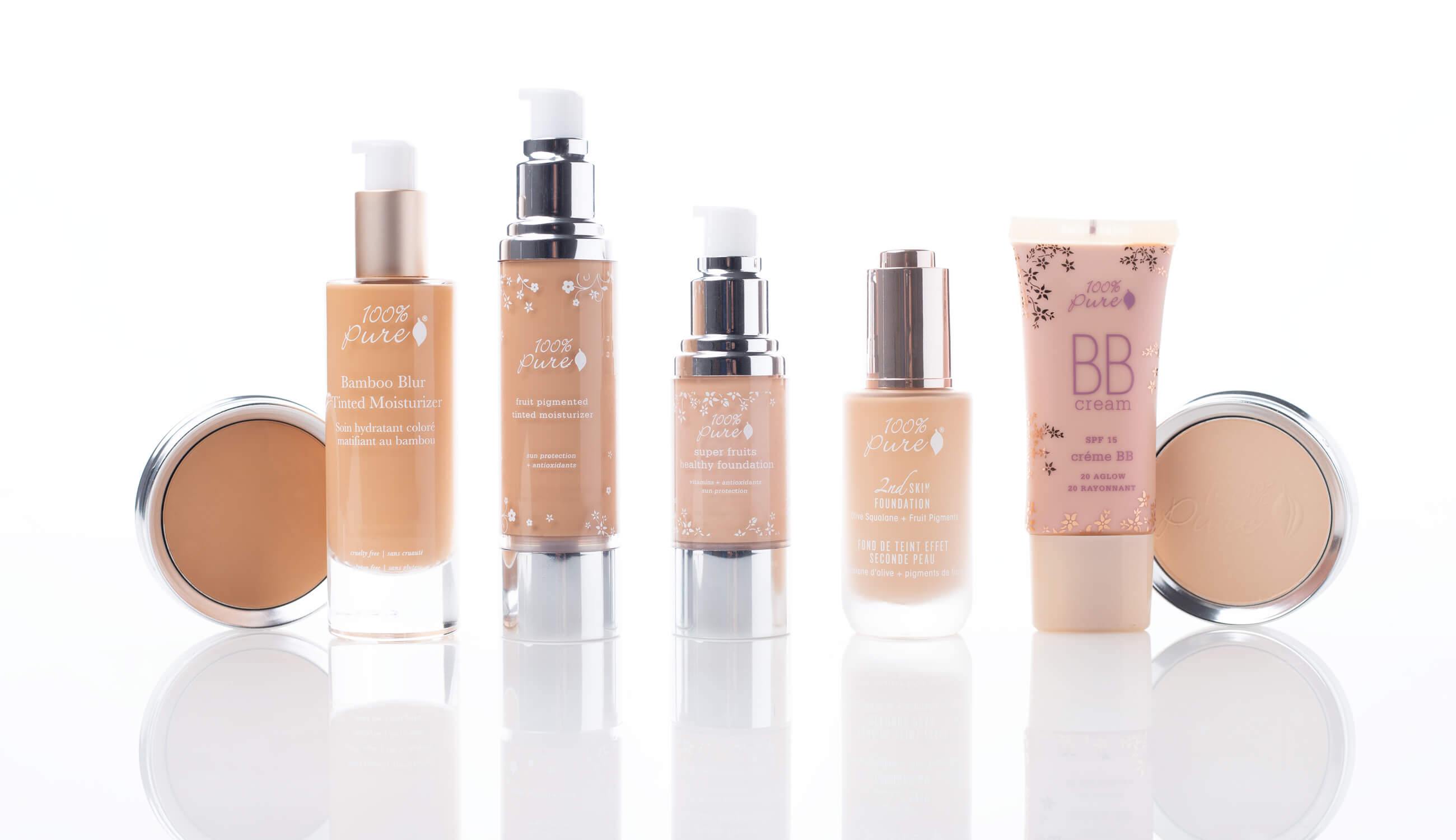 Using the wrong foundation for your skin type
Seems like a no-brainer, but using the right foundation for your skin type is key to getting a flawless finish. If you have dry skin, you normally shouldn't go for a super mattifying foundation. Oily skin types could benefit from a mattifying foundation for amped-up oil control, and dry skin types would want something more hydrating. If you're not sure what kind of foundation is right for you, talk to the experts! We'll help you choose the foundation and finish that's right for you.
Keeping foundation past its expiration
Keeping your foundation past its expiration date can have more than one negative side effect. First, the vitamins and antioxidants in the formula will lose their potency. Second, the natural oils and aloe juice in the formula will slowly start to separate, meaning an uneven texture and difficulty blending. Last, the pigments may start to oxidize (change color) over time, which will lead to an irregular foundation color that will no longer match your skin tone. To keep your foundation makeup safe and stunning, pay close attention to the "Open Jar" and expiration dates" on your foundation's package.
Color matching to your skin: don't use your hand!
Have you ever been stuck between a few foundation shades, and decided to swatch them on your hand to see if they match your skin? How about your cheek? What you should be doing is testing colors between your face and neck, where a seamless color transition is most important. Run a swatch of a few 'close' shades from the middle of your cheek, down to your neck. Blend out slightly, making sure you're applying the same thickness you normally would with your foundation. Let the swatches dry and oxidize, allowing the true color pigments develop. Choose the shades that best disappears into your neck.
Using foundations with alcohol as an ingredient
Alcohol is a common ingredient in most foundations, especially the mattifying formulas. But if you use a foundation with alcohol in it everyday, your skin will become accustomed to dryness and start to overproduce oil to compensate. This causes extreme skin conditions that bounce between dry and oily. To avoid over-drying your skin, opt for an alcohol-free foundation that has the right oil-to-water balance that you need.
Using foundations with mineral dyes
This rule is going to be impossible if you're using anything but fruit pigmented® foundation. Synthetic dyes are literally EVERYWHERE in the world of makeup; even in foundation. Everything we put on our skin - from skin care to cosmetics - is absorbed and can eventually end up in the blood stream. Synthetic dyes are made with toxic petrochemicals and heavy metals that have been linked to endocrine disruption, reproductive harm, and even cancer. So why take the risk? Use natural foundation makeup that's free of synthetic dyes.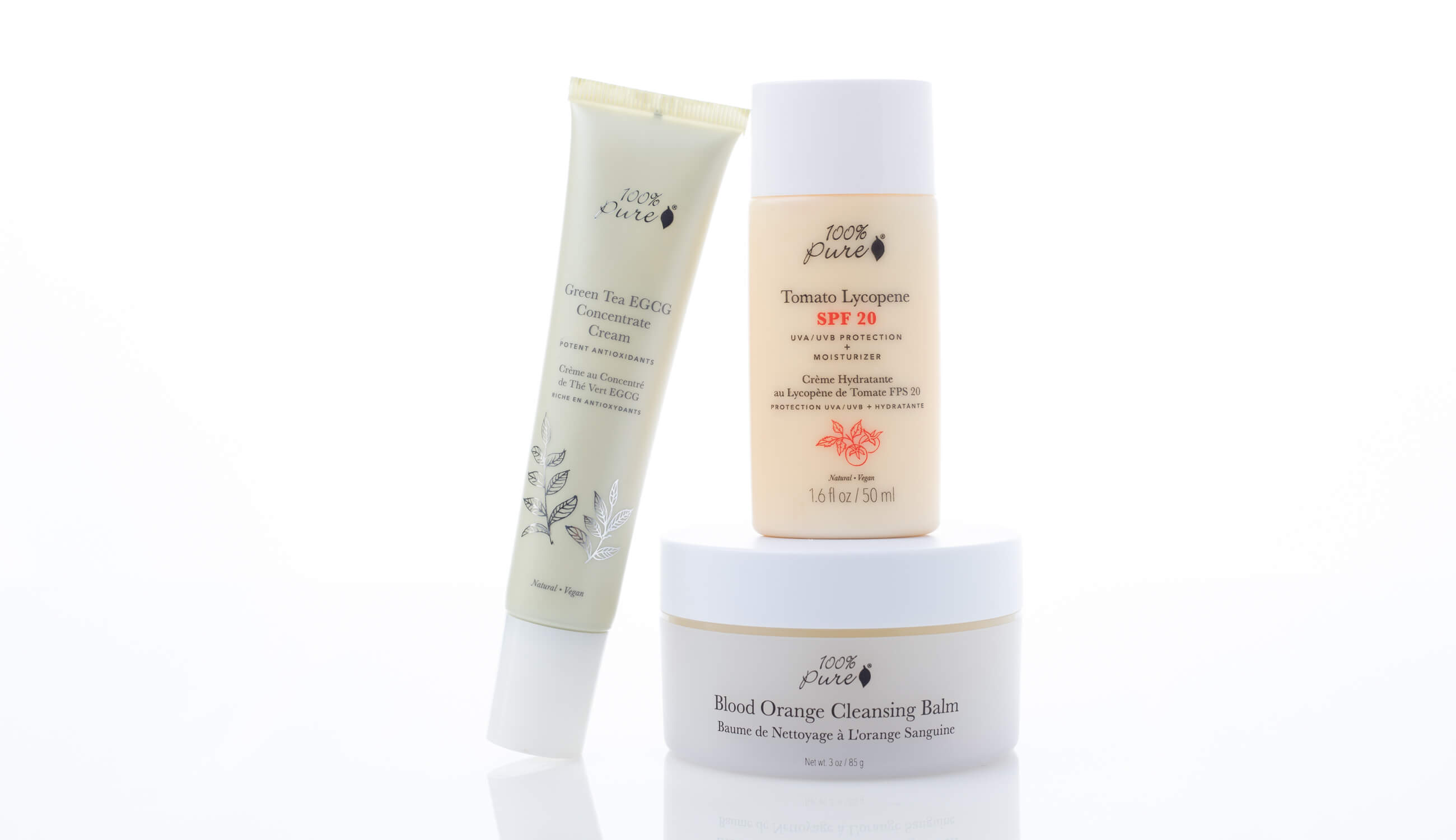 Tips for Flawless Foundation
No more dwelling on the past, when your foundation faux pas ruled your look. Try some our favorite foundation tips for getting flawless, smooth foundation. These helpful hints will allow you to bring your makeup game up to its full potential, while enhancing your natural beauty and skin. Here are a few of our faves!
Wear sunscreen under your foundation
First things first - just because you're covering your skin with foundation doesn't mean you get off the SPF hook. Think of your foundation as a cloud; it might stand between you and the sun, but it's not creating a barrier that's strong enough to block UV rays. Opt for a moisturizing sunscreen like our Tomato Lycopene SPF 20, which NewBeauty named as a "Sun Savior" with great benefits for skin. It's thin enough to glide on under your foundation, and can give your skin the anti-aging UV protection it needs.
Add an oil or balm
For added skin luminescence, add an oil or balm onto cheekbones and high points of face for a dewy, fresh-faced highlight that will subtly show through your foundation makeup. If you're not one for sparkle or shimmer from highlighters, this is a great alternative option for bringing a bit of glow to skin!
Get color matched
Getting color matched by a professional is just like getting a bra fitting: it's an absolute must at least every other year! Just send a selfie or your gorgeous face in natural, direct light with clean, bare skin (that means no makeup!). Send your selfie to [email protected] and our lovely Brand Ambassadors will point you to your correct shade, undertone, and foundation. P.S. - The same rule goes for your concealer, which you should choose in a half to full shade lighter than your foundation.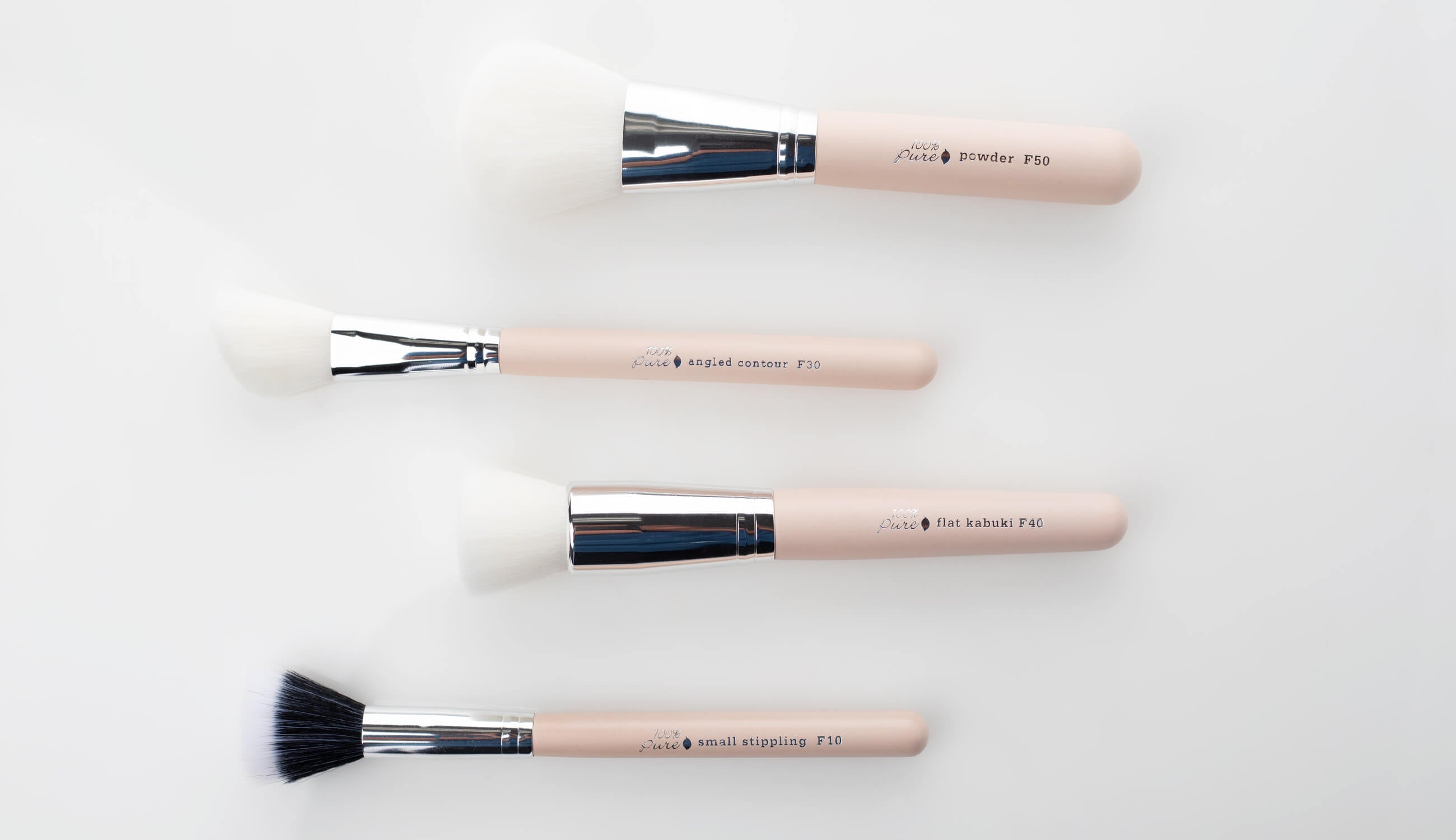 Clean brushes regularly
Cleaning your foundation and makeup brushes is one of the best things you can do to a) get a smooth foundation application and b) protect your skin from breakouts. Product buildup on your brushes prevents an even distribution of foundation onto your skin. This same buildup also grabs hold of dead skin, oil, and bacteria, making them breeding grounds for breakouts. Wash your brushes with a mild cleanser and warm water at the end of every week (at least), and allow them to hang bristle-down. Once dry, wipe them against a clean towel to fluff up the bristles, and you're good to go! Oh, and don't forget your makeup sponge!
Prep skin with a primer
If you need your foundation to last all day (and all night), or you want a perfectly poreless, refined finish, a primer shouldn't be skipped. Silicone-free primers create an even surface for foundation to sit upon, and bond to without feeling sticky or heavy. Depending on the formula, primers can also give skin an extra matte finish or even a soft, luminescent glow.
Remove before bed
Closely related to our dirty skin 'don't' above, this 'do' will be a gamechanger for your skin's health. Removing foundation at the end of the day (or even right when you get home) reduces your chances for clogged-pores and breakouts. Opt for a heavy-duty, yet gentle and moisturizing makeup remover that will leave skin feeling supple and clean. Our Blood Orange Cleansing Balm fits the bill, and doubles as a high-power eye makeup remover, too.
Need more foundation tips? Head over to our Makeup blog feed for the Best Foundation for Dry Skin, Best Foundation for Oily Skin, and more!
We carefully hand-select products based on strict purity standards, and only recommend products we feel meet this criteria. 100% PURE™ may earn a small commission for products purchased through affiliate links.
The information in this article is for educational use, and not intended to substitute professional medical advice, diagnosis, or treatment and should not be used as such.
Sign up to our email newsletter for more blog updates and exclusive discounts.
< Older Post | Newer Post >