Differences and benefits of both, plus the best natural eye cream (or gel) for you
Posted on December 15, 2020
Written by: 100% PURE ®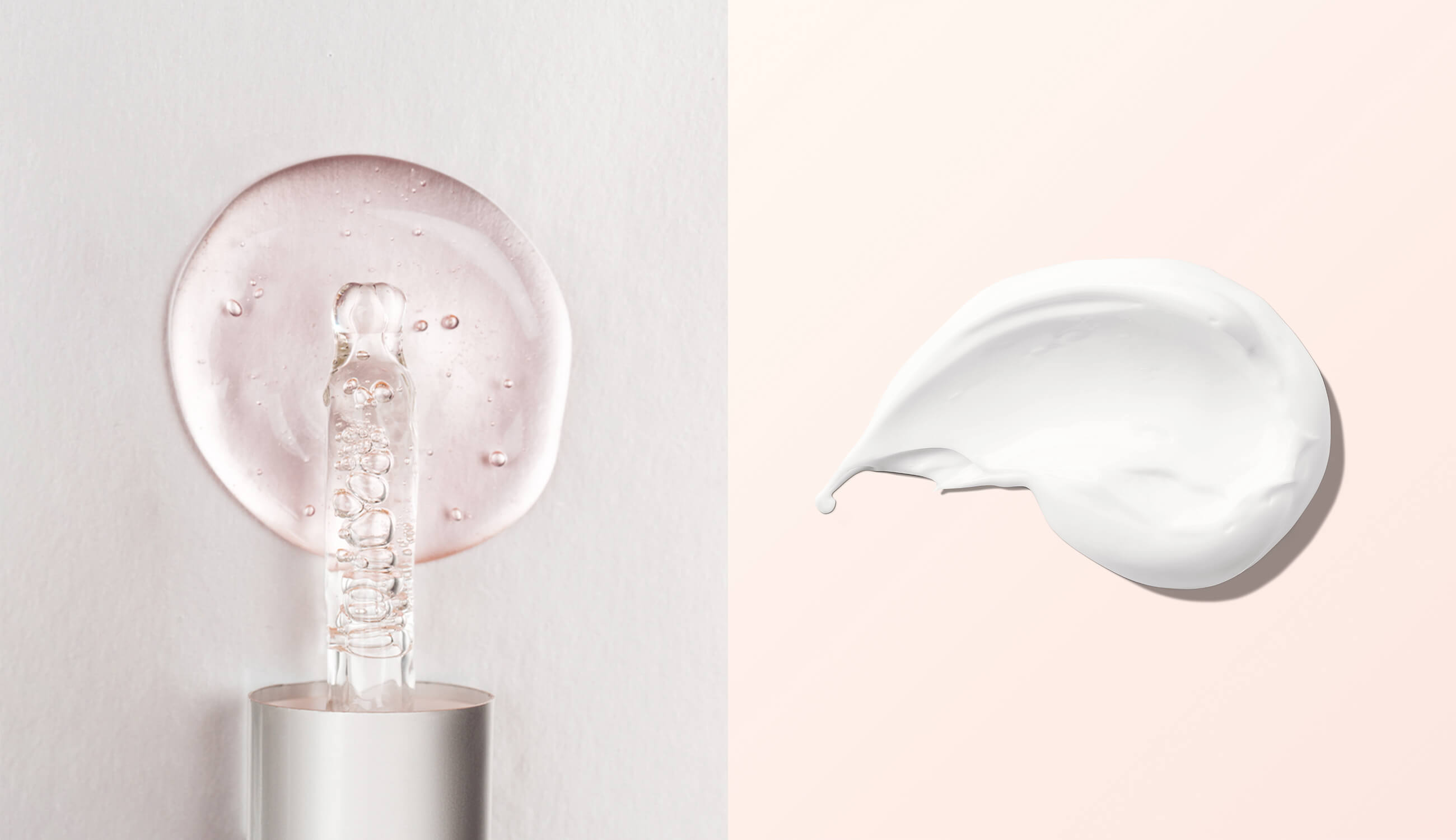 We spy, with our little eye... some things that are eye-dyllic for your delicate eye area. If you guessed eye creams or eye gels, you're well on your way to youthful peepers. Among the myriad of treatment options, eye creams and gels are the most common and best money can eye – but are they one and the same?
To help answer this question, we've rounded up what defines and eye cream versus an eye gel. Read on as we'll share why you might do well with one or the other, and the benefits of using natural eye treatments to say good-eye to signs of aging and exhaustion.
What's the Difference Between an Eye Cream and an Eye Gel?
It's been said the eyes are windows to our soul and if that's the case, they're going to need extra TLC! While the skin care market is saturated with products that promise to be a magical cure-all for all your eye area woes, it's important to understand the key differences between their two most common products: eye gels and eye creams.
One of the key differences between the formulas is of course, texture. Eye creams are typically rich emulsions that cushions the skin with deep hydration. They tend to be thicker and richer-feeling, helping to address puffiness, discoloration, fine lines and wrinkles. They also work wonders for overnight moisture replenishment.
On the other "cornea" the market, eye gels have a light, thinner texture yet still provide the kind of powerful results that creams provide. They typically have a higher water content, yet are still able to combat puffiness and aging skin like eye creams. Gels are also ideal for daytime wear since they're less likely to sweat off in the sunlight or scorching humidity.
What Skin Types Benefit From an Eye Cream Versus an Eye Gel?
Not all skin is created equal – and that's key in choosing what skin types prefer which, and why. As we grow older, the skin around our eyes tends to become drier than the skin on the rest of the face. So, whether you have oily or combo skin, or are prone to acne, your eye area may still suffer from dryness and eventual crepiness.
So depending on skin type, which product has earned a place under your eyes? Eye creams are nourishing great pics for dry skin, due to their ability to combat under-eye dryness and soothe irritation. If you prefer richer, creamier textures, then eye creams are winners in the eye care realm.
On the other hand, eye gels are well suited for oily skin types. Since they're lighter in weight, that means they won't weigh down the delicate area with unnecessary fats. If you know you're going to be sweating in the sun all day, gels are eye and mighty at nourishing your under-eye area without the dreaded melt down of ingredients into your precious peepers.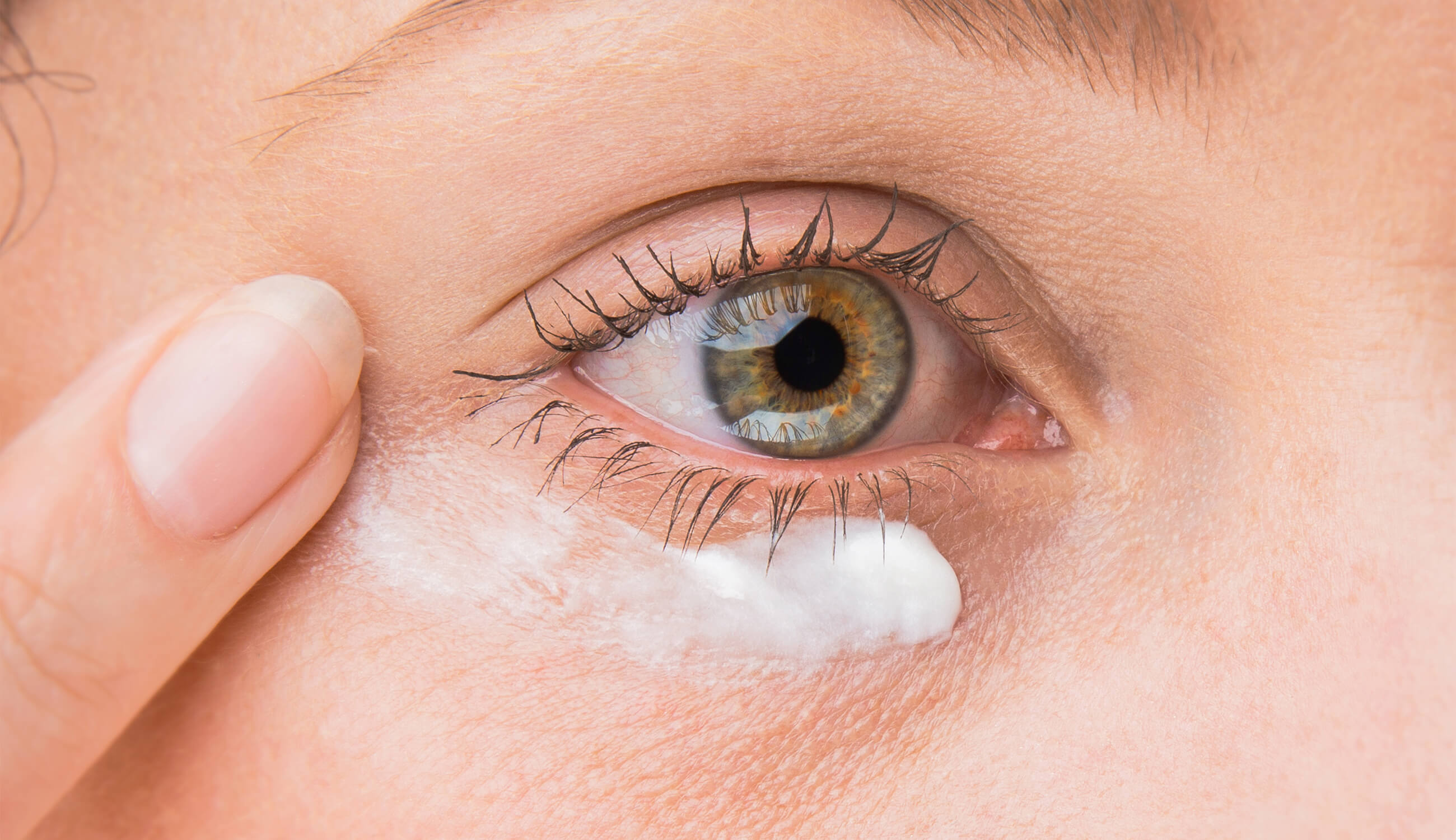 Our Favorite Natural Eye Creams and Gels
While we know not all skin is created the same, one attribute, however, is common to all under-eye areas: the skin there is more translucent than the rest of your face. In short, under eye skin is thinner and more delicate compared to the rest of your face.
The pore size around your eyes also pales in comparison to larger ones common on your face. Because of this, eyes need gentle creams made with smaller molecules that can penetrate those small pores. Using a natural eye cream or gel is the best way for delicate eye skin to absorb the nutrients it needs.
We've managed to round up the best natural eye creams that are as good to your eyes as they are your skin. Without further ado, we found 6 with eye-opening benefits that have our stamp of approval!
#1: Coffee Bean Caffeine Eye Cream
Do you frequently wake up with more bags under your eyes than an airport baggage claim? Do you feel under-eye darkness has got you looking like a panda? Whether you're dealing with fatigue or a lack of Zz's, this best-selling natural eye cream can help.
Our Coffee Bean Eye Cream contains a potent boost of caffeine, which can stimulate circulation and lessen fluid retention that can cause puffiness. Vitamin E and rosehip oil deeply nourish delicate, dehydrated skin for added softness. This eye cream offers a triple dose of stimulating, natural caffeine content that will have you saying goodbye to panda eyes and carry-on baggage.
#2: Versed Vacation Eyes Eye Gel
This fragrance-free, lightweight gel cools on contact, instantly enlivening the eye area like a mini vacation. The non-sticky gel finish also works well under other skin care products, and makeup.
The dreamy Versed Vacation Eyes Eye Gel contains antioxidant ginseng root extract, which helps fade uneven skin tone and improve the look of fine lines and wrinkles. Together with skin-brightening vitamin C and niacinamide, the addition of coffee seed extract supports circulation and fluid retention, contributing to dark circles. Time to book a getaway… for your eyes!
#3: Retinol PM Eye Cream
Physicists and Cher are still searching for a way to turn back time. Until they figure it out, we're glad to settle for a potent game-changing eye cream! Enter our Retinol PM Eye Cream: a natural eye cream night treatment for lessening signs of aging around the eyes. Since our delicate eye area is thinner and more exposed, it's more vulnerable to fine lines, wrinkles, and a loss of elasticity.
To reduce the signs of under-eye aging, our natural eye cream formula uses a vegan source of retinol to get the job done. As the gold standard of anti-aging ingredients, retinol boosts collagen and renews thinning under eye skin. Our PM eye cream features richly moisturizing acai and rosehip oils, and is gentle enough for the delicate eye area. If people ask for your anti-wrinkle secret, just tell them you've found the Fountain of Youth, or just pass them your Retinol PM Eye Cream.
#4: Tammy Fender Awakening Eye Gel
Do you find yourself waking up to tired eyes, even when you had a full night's rest? Time to waken those precious peepers with the Tammy Fender Awakening Eye Gel. This super-nourishing, emollient eye gel is great for all skin types, and especially sensitive skin tissues.
Featuring a myriad of organic plant remedies used in ancient European herbal traditions, this soothing eye gel quenches thirsty eyes and helps blur fine lines and wrinkles. The light, silky finish works well both under other skin care products and makeup, or worn alone.
#5: Super Fruit Oil Nourishing Eye Cream
Although age is nothing but a number, why sport tired eyes when you can zap them with the power of a natural eye cream? Enter our Super Fruit Eye Cream – it's essential for keeping dry skin at bay. But it's also dual action for other skin types who want youthful, sparkling eyes.
Featuring nourishing super fruit oils, our delicious-smelling eye cream fights the damaging effects of pollution, smoke, and smog. Fruit oils from coconut, plum, acai, and pomegranate help to moisturize the eye area, with help from fatty avocado butter. Skin healthy phytonutrients help repair and protect your precious skin, while smoothing away fine lines and flakey, dry skin.
#6: Biossance Squalane + Peptide Eye Gel
Tired of looking tired, or sick of experiencing dry, dehydrated skin around your eyes? Look no further than Biossance Squalane + Peptide Eye Gel. This weightless, ultra-hydrating eye gel gives your eyes a well-rested look. Featuring a rich dual peptide formula, this gel reduces the look of puffiness and dark circles, as well as other signs of irritation to keep your eyes looking bright.
Formulated with vitamin C, niacinamide (a form of vitamin B3), Swiss apple stem cell extract, and green tea extract, this gel helps keep your under eye area nicely plump and hydrated, so your moisturizer and makeup go over it seamlessly. Say hello to brighter, peppy peepers!
To ensure our eyes are presenting their best selves, it's important to give the delicate eye area the TLC it needs and deserves with a natural eye cream or gel. By adding an effective eye cream to your daily (and nightly) regimen, you're well on your way to achieving a youthful, glowing eye area. Hopefully, we have helped point you in the right direction to well-rested peepers!
We carefully hand-select products based on strict purity standards, and only recommend products we feel meet this criteria. 100% PURE™ may earn a small commission for products purchased through affiliate links.
The information in this article is for educational use, and not intended to substitute professional medical advice, diagnosis, or treatment and should not be used as such.
Sign up to our email newsletter for more blog updates and exclusive discounts.
< Older Post | Newer Post >