Where Alcohol Denat Could Be Hiding in Your Routine
With tips for replacing it with a gentler alternative
Posted on October 13, 2021
Written by: 100% PURE ®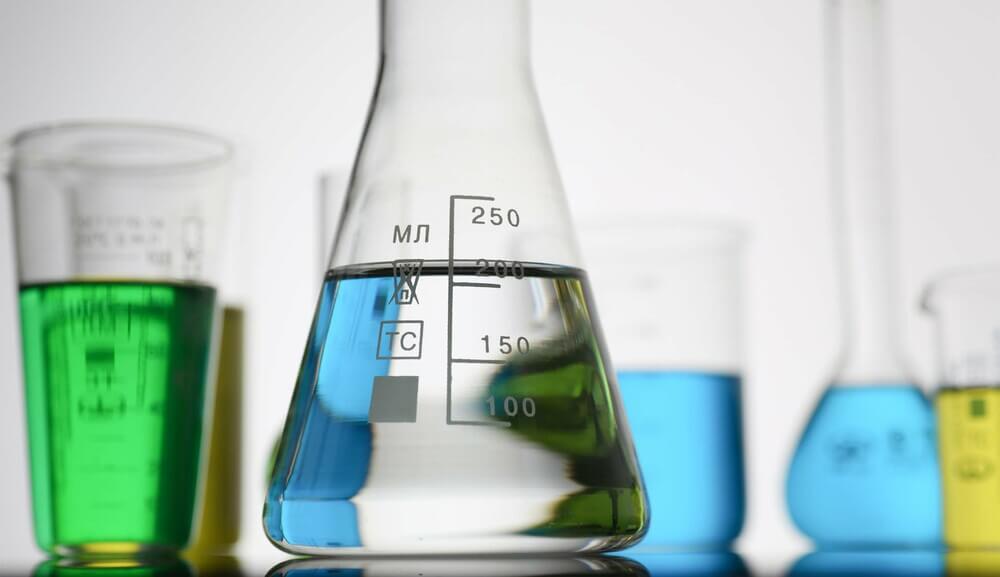 If you have a passion for gentle, skin-loving beauty, there's a good chance you've heard about alcohol in skin care: it should be avoided.
However, there's a bit more nuance to alcohol. For one, there are many types of alcohol, and some are even okay for skin (a topic for another time).
But then, there are types of alcohol worth avoiding, but in an industry that's often crowded with fear-mongering and misinformation, it's important to understand "the why."
A while ago, we covered denatured alcohol – also known as alcohol denat – and talked about what it is and why it can be damaging to skin. But we wanted to expand a little more on this subject; why do we use alcohol denat in the first place? Where in our routine is it hiding? And are there natural, gentler alternatives to it?
Let's find out!
Why Brands Use Alcohol Denat
As we've discussed in the past, denatured alcohol is an ethanol filled with additives, and it's often used to stabilize ingredients and enhance skin absorption. However, it can also strip the skin of its natural oils, cause irritation, and even prematurely age the skin with repeated use.
So why do manufacturers still use it? Could alcohol denat hold any kind of benefit for skin?
From a manufacturer's perspective, alcohol denat can give products a lightweight, watery feel that's appealing to customers. Denatured alcohol may also offer benefits for those with acne-prone or oily skin, but only short-term. Denatured alcohol can kill acne-causing bacteria and eliminate grease on the skin's surface, giving the user the instant gratification of a matte T-zone.
While this concept was huge about 10 years ago, it's actually not great for skin in the long run.
Some research has shown that products containing denatured alcohol can worsen irritation and dryness in the skin. Plenty of gentler alternatives – that are still effective for clearing acne – have since been discovered, begging the question: does skin care really need alcohol denat?
And here's the irony about this denatured alcohol: while it can kill acne-causing bacteria, it can also lead to damage as skin becomes red, inflamed, and possibly even itchy. Alcohol may even stimulate the oil glands to create more oil on the skin!
Common Products Containing Alcohol Denat
Despite having such a bad reputation, alcohol denat is still bound to appear in beauty and skin care. When it does, the brands that market these formulas bank on the fact that there are customers who might not pay attention to the ingredients. As a result, you can find denatured alcohol in all sorts of products – not just in cheaper brands, but even in luxury brands that will charge hundreds of dollars for a face cream.
Denatured alcohol is typically used to help products dry out quickly, which can make the customer feel like it's absorbing easily into their skin. This is why it's always important to check the ingredients list on a product before buying. While you certainly don't have to worry about every ingredient listed, denatured alcohol is one to look out for.
Denatured alcohol may also be used under a few different names, such as methyl alcohol and SD alcohol (i.e., 3-A, 30, 39-B, 39-C, 40-B, and 40-C).
Typically, denatured alcohol is most often found in the following products in beauty:
Toners

Moisturizers

Serums

Face Mists

Body Creams

Foundations (especially matte formulas)
Gentler Alternatives With Similar Benefits
Alcohol denat is an ingredient that at first glance, might offer some benefits – but at the end of the day, it's mostly worth avoiding.
So you may be wondering: are there gentler alternatives to alcohol denat that work just as effectively? In short, yes!
There are plenty of ingredients out there that feel lightweight on the skin, fight acne-causing bacteria, and help combat excess oil in the skin.
Here are a few of our favorite alcohol-free botanicals in skin care:
Rose Hydrosol
More potent than rose water, rose hydrosol does more than just smell heavenly. Rose hydrosol's anti-inflammatory properties pack a punch against redness and puffiness.
It's no wonder it's been used in skin care for centuries. We made our own Nourishing Body Cream with rose hydrosol because we love the way it helps to tone and soothe the skin!
Plus, rose hydrosol's antiseptic and antibacterial properties may even help promote healing in the skin, while its powerful antioxidants can even help protect the cells in the skin from free radical damage.
Cornflower Water
Cornflower water is a gentle astringent, meaning it gently controls sebum while closing the pores and drying the skin. Because of these properties, this soothing botanical extract is known to help revive tired, dull skin and refresh puffy or irritated eyes.
Plus, cornflower water is great for acne-prone skin because it's soothing and anti-inflammatory. Maybe that's why our BB Cream feels like such a treat for the skin!
Japanese Honeysuckle Extract
Since Japanese Honeysuckle is so high in antioxidants and antiseptic properties, it's no surprise why it makes such a great paraben-free, natural preservative in products.
And while we love how it helps keep our EGCG Concentrate Cream fresh on your shelf for longer, that's not the only reason why we love it.
In addition to antioxidants, Japanese Honeysuckle also contains p-hydroxybenzoic acid, which is known to gently de-clog pores and slough off dead skin cells, resulting in smoother, revitalized skin.
We carefully hand-select products based on strict purity standards, and only recommend products we feel meet this criteria. 100% PURE™ may earn a small commission for products purchased through affiliate links.
The information in this article is for educational use, and not intended to substitute professional medical advice, diagnosis, or treatment and should not be used as such.
Sign up to our email newsletter for more blog updates and exclusive discounts.
< Older Post | Newer Post >