What's Your Scent Personality?
Flowers are in full bloom and we've captured their fragrance in our newly expanded Floral Essence Body Collection with two just added body washes.
Posted on July 14, 2017
Written by: 100% PURE®
The days are finally soft and warm and all around us the world is blooming in a totally intoxicating array of colors and fragrances. It's late springtime, baby! With the season as our inspiration, we're launching a new floral body wash collection that borrows some of the goodness from our Floral Essence Body Cream Collection (which launched in April, and includes three moisturizing floral bouquets that capture gardenia, plumeria and rose for skin-boosting benefits and super light and natural perfume). Take a peek at the story behind the formulas: If you're a floral cream super fan (we see you!), you're going to fall for this new floral body wash collection.
Like the cream collection, we've formulated the new floral body wash with an ultra soothing base of organic aloe juice for non-toxic, ultra emollient moisture. Aloe juice is known to speed up skin cell reproduction and to penetrate the epidermis (the outer layer of your skin) four times faster than water, so we love using it as a base for body wash to get the double punch of moisture and skin renewal.
For ultra gentle hydration, we've included organic olive oil and organic seaweed extract in the formula, both all-star natural hydrators that encourage moisture retention and contain potent antioxidants. Olive oil contains three major anti-agers: vitamin E, polyphenols, and phytosterols, all of which help restore skin smoothness and prevent free radical damage. Seaweed extract contains skin-loving minerals that help reverse cell damage and restore them to their healthy state. As a duo? We're looking at super healing and complementary properties delivered by plants.
So what else is in the new floral body wash collection? We've snuck organic rosehip oil and organic argan oil into the formula, to reap their super detoxifying and skin-evening benefits. It's easy to get a little lazy and prioritize giving skin care TLC to our faces over our bodies, but the truth is that it's important to deliver targeted treatments to your bod as well: after all the skin is one organ, and for maximum radiance and skin health, you need to pay attention to the whole deal. We've got you covered. Rosehip oil contains essential fatty acids that help reduce skin unevenness and promote regeneration, and argan oil is ridiculously rich in vitamin A, vitamin E, Omega-6 Fatty acids, and linoleic acid, all ingredient that your dermis needs to stay balanced, hydrated, and efficient at cell reproduction.
On top of all of these super medicinal ingredients, we've incorporated summery floral essences into the collection, to give you a shot of gentle fragrance that will make your morning routine that much sweeter. We're still obsessing over the scent trio in the Floral Essence Body Cream Collection, so we've crafted our new floral body washes to be perfect accompaniments to this already blossoming scent family.
The Floral Breakdown: What's Your Scent Personality?
Whether you like to mix and match your Body Cream to your Body Wash, or you try to keep within each collection line, you can't go wrong. Upgrade your summer skin regime and go floral. Snag these luxurious body care products to keep your pampered all summer long.
Traits:
Elegant, Alluring, Ethereal
Blooming Season:
Early Summer
Scent:
Bright, Citrusy, and Floral
You personify a sultry summer evening. The gardenia's big, white, seashell-like buds are delicate, like you, and their blooms are always perfectly timed. You aren't a diva, but you can truly appreciate an all white room, with perfectly chosen decor, for the ultimate heavenly vibe. Double down on this divine scent by pairing it with our Gardenia Body Cream for pure bliss.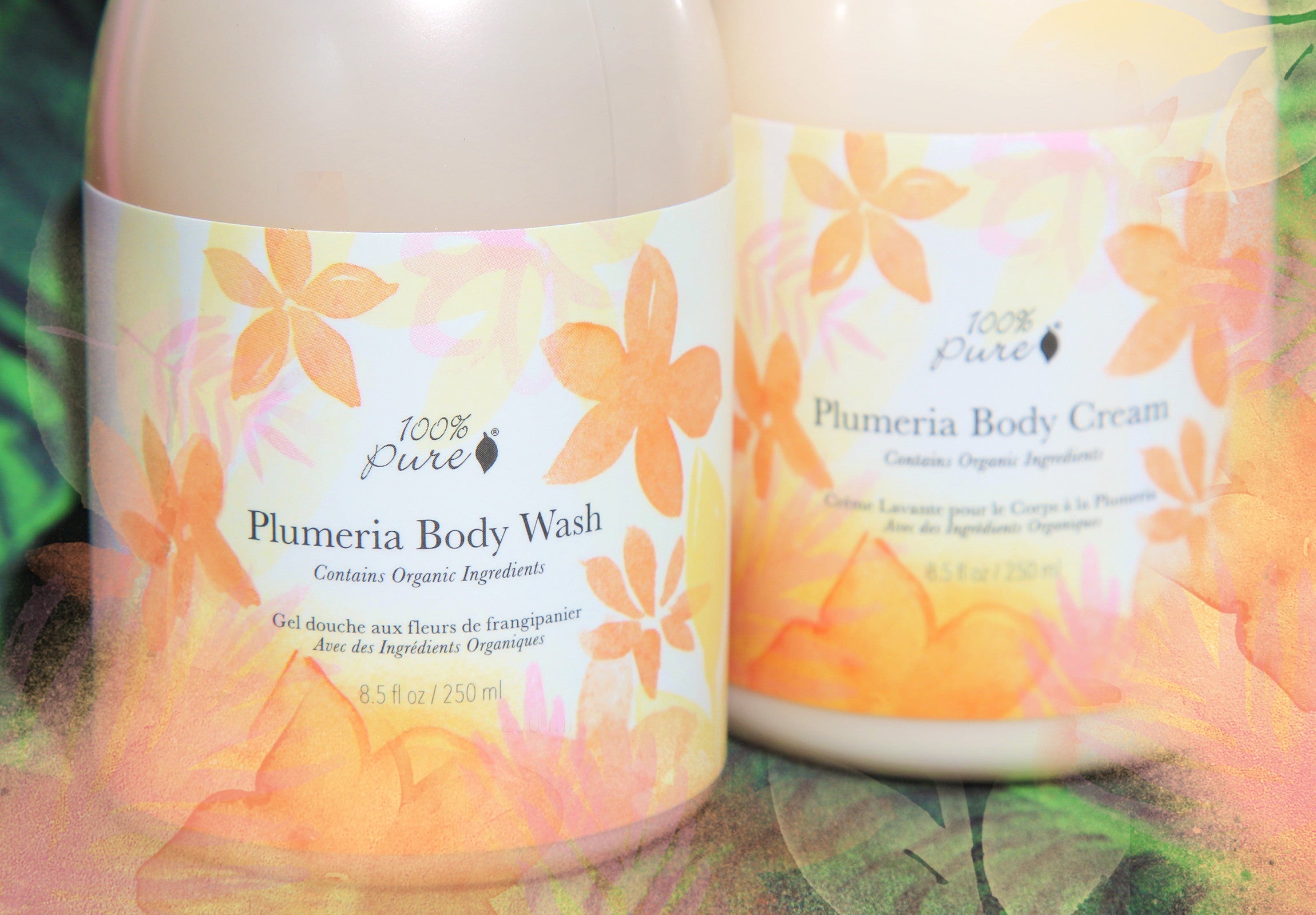 Traits:
Laid-Back, Adventurous, Modern
Scent:
Fresh, Breezy, and Tropical
You're always the friend who is known to be "on-call" for any last-minute adventure. Your suitcase is never collecting dust and your laptop houses a camera roll full of tropical destinations. The tropical vibe you give off instantly transports everyone around you to the islands. Think fresh, morning walks through a secret island garden, sipping a young coconut (cue faraway look in our eyes). Take this Plumeria Body Cream on your next tropical getaway or have it at home to remind you of that bliss.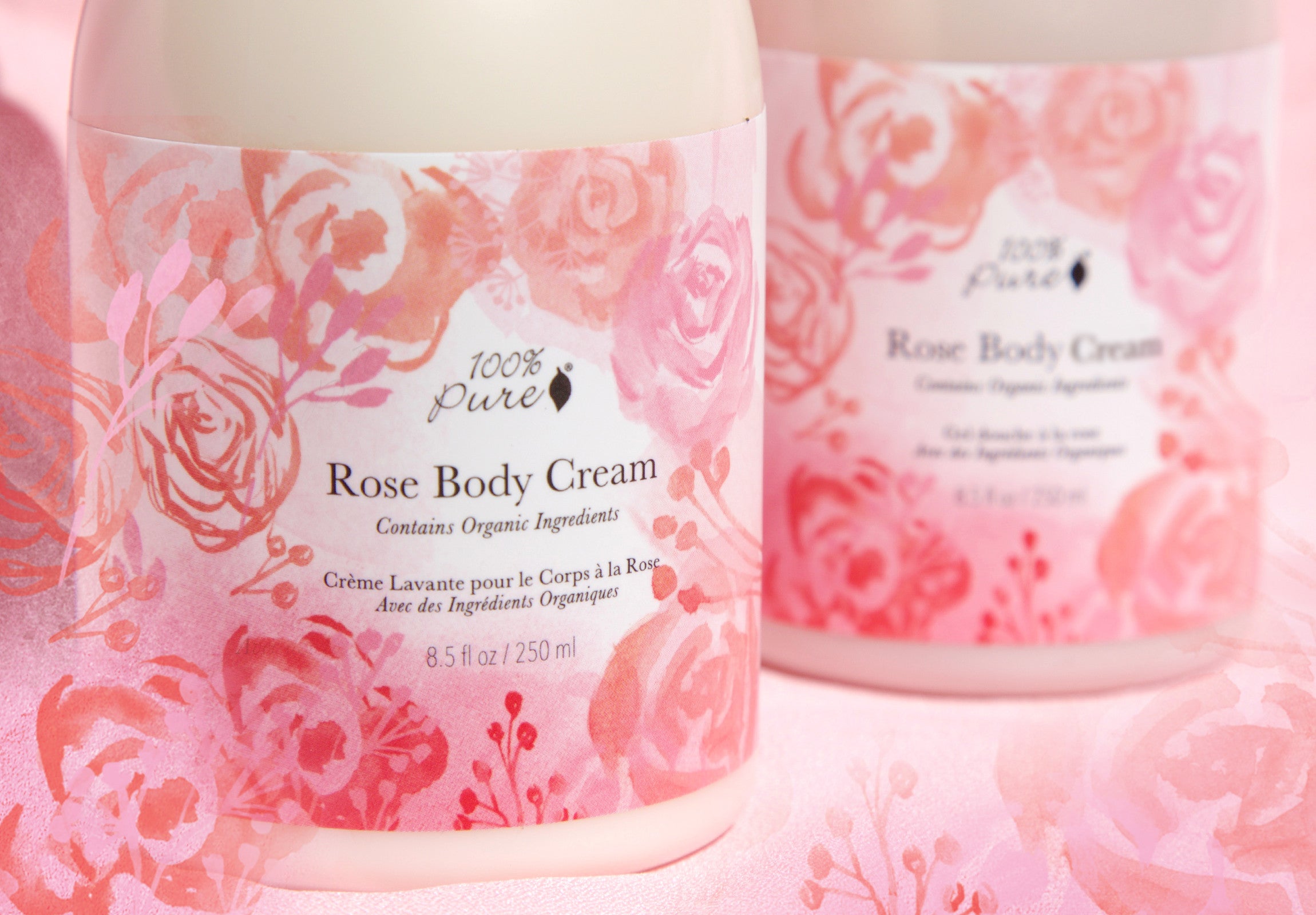 Traits:
Traditional, Reserved, Chic
Blooming Season:
Late Spring
Scent:
Sweet, Earthy, and Delicate
This one speaks for itself. You embody a timeless and effortless elegance. Your life motto is why mess with the proven staples in life: striped t-shirts, jeans with that perfect level of "worn-in" but never sloppy, and your day-to-day tote that looks like it was found in a tiny Parisian antique market. Rose also offers extra benefits of anti-inflammatory properties, so it's a great choice for daily body care. Our Rose Body Cream is your top pick for an intoxicating scent that will never grow old.
We carefully hand-select products based on strict purity standards, and only recommend products we feel meet this criteria. 100% PURE™ may earn a small commission for products purchased through affiliate links.
The information in this article is for educational use, and not intended to substitute professional medical advice, diagnosis, or treatment and should not be used as such.
Sign up to our email newsletter for more blog updates and exclusive discounts.
< Older Post | Newer Post >