The Best Lip Tint… Is a Blush
Our Lip & Cheek Tint is the best lip tint, cream blush, and moisturizer -- all in one little tube
Posted on August 19, 2018
Written by: 100% Pure®
Multitasking products are a must for busy lifestyles and over-complicated beauty routines. Lip & Cheek Tints pull double duty as both a cream blush and lip tint, and come in 6 stunning shades. They're made with vibrant fruit pigments for a vitamin skin infusion, and a mixture of shea butter and cocoa butter to moisturize and soften skin and lips. Time to give this unsung beauty hero its well-deserved spotlight!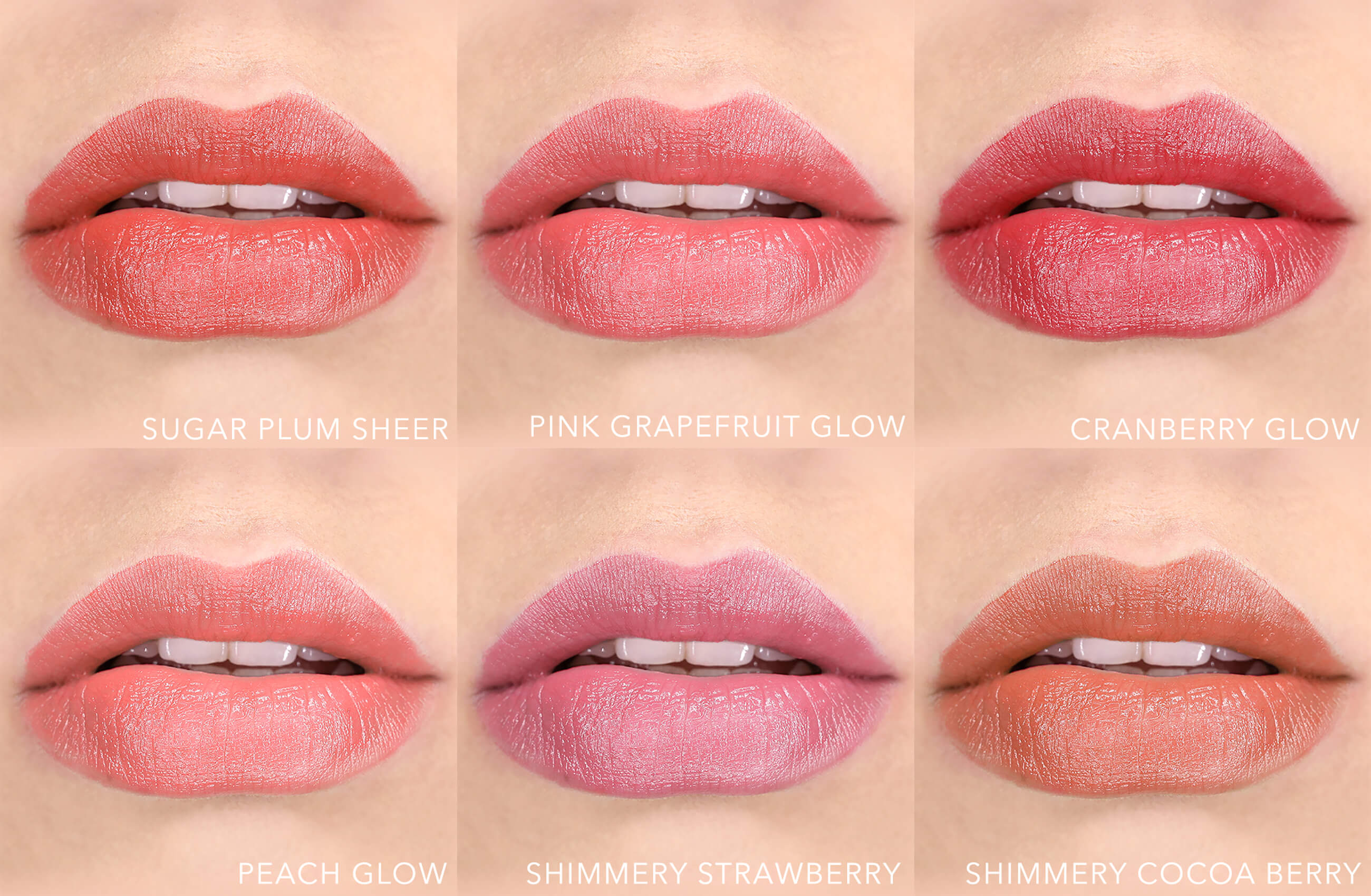 Lip & Cheek Tint 101
These multi-purpose makeup masterpieces couldn't possibly be easier to use. They're made with simple, straightforward ingredients to nourish lips and skin, and are small enough to tote along wherever you go. Time to get debriefed on the ins-and-outs of the best lip tint multitasker on the market!
Package + Scent
These colorful cosmetics are designed for quick and easy use and touch-ups. Our unique Lip & Cheek Tints are packed in chunky push-pop tubes, and are small enough to slip into your jeans or purse pocket. They smell like the natural fruit pigments that give them their color (think strawberry, blackberry, cherry). No synthetic fragrances or perfumes here!
Coverage + Color
The medium coverage pigment allows you to build up to your desired intensity -- and a little goes a long way! Lip & Cheek tints offer a semi-glossy finish that feels like a lip balm, but looks like a semi-sheer lipstick. The finish is just enough to give serve a natural, tinted pout and subtly flushed cheeks without looking heavy.
How to Use: Lips
Lip & Cheek Tints glide onto both lips and cheeks like a creamy butter. To use it as a lip tint, simply swipe the product directly onto lips. Lightly dab clean fingers over the tint, to diffuse the butter for even coverage. For a more refined look, you can even apply with a lip brush by swiping it across the formula, then tracing onto lips. Repeat applications to build up color, for a more vibrant look.
How to Use: Cheeks
To add a bit of tint to your cheeks, stroke fingers across the formula and blend onto cheeks. For more color, take tint straight to the cheek and streak, then blend with clean fingers. Your fingers are the best tool for melting the product into your skin, so don't forget to blend! To add a warm flush to cheeks, swipe once across the apple of each cheek. Finish again by immediately blending with clean fingers.

What Goes Into the Best Lip Tint?
Time to talk about the extra special ingredients that go into these cute little tubes. To make them the best lip tints ever, we used only the most beneficial for both skin and lips. These 4 ingredients make for the best lip tint and blush -- and the most nourishing product for both lips and face.
Cocoa Butter
This natural oil extracted from cocoa beans makes chocolate silky and luxurious, and will do the same for your skin. Cocoa butter instantly provides nourishment to lips and skin, while softening dry spots and deeply moisturizing. When used on lips, it adds a layer of moisture to prevent them from chapping. No need to use synthetic emollients on your skin (or near your mouth). Mother Nature has got you covered with this gentle and effective natural moisturizer.
Shea Butter
Originating in Africa, shea butter is a natural fat found in the nuts of the shea tree. It provides natural fatty acids that are essential for skin health, and an impressive roster of skin healthy vitamins. Shea is proven to help reduce inflammation, and contains Vitamin E for neutralizing skin-damaging (and aging) free radicals. If you've got oily cheeks, vitamin E (in both shea and tocopherol in these tints) can also help to regulate excess oil.
Grapeseed Oil
This omega-6 enriched fatty acid is easily one of the most nutritious oils you'll find. Don't start thinking these tints are too rich -- grapeseed oil is lightweight, and has even been proven to help clogged pores. It can also restore skin softness and elasticity, meaning more youthful skin in your cheeks and lips with each Lip & Cheek Tint application! We infuse grapeseed oil in our best lip tints, for an antioxidant-rich layer that protects your most delicate skin.
Fruit Pigments
The right lip color can elevate your look (and your mood) in a few quick strokes. Sadly, most lip tints are pigmented from synthetic dyes and heavy metals. Listen, we don't mean to brag. But when it comes to coloring your lips and cheeks, it simply doesn't get healthier than vitamin-rich fruit pigments. We use cranberry, pomegranate, blackberry, raspberry, and other delicious fruits to color 6 luscious lip tints (and our entire line of cosmetics, for that matter).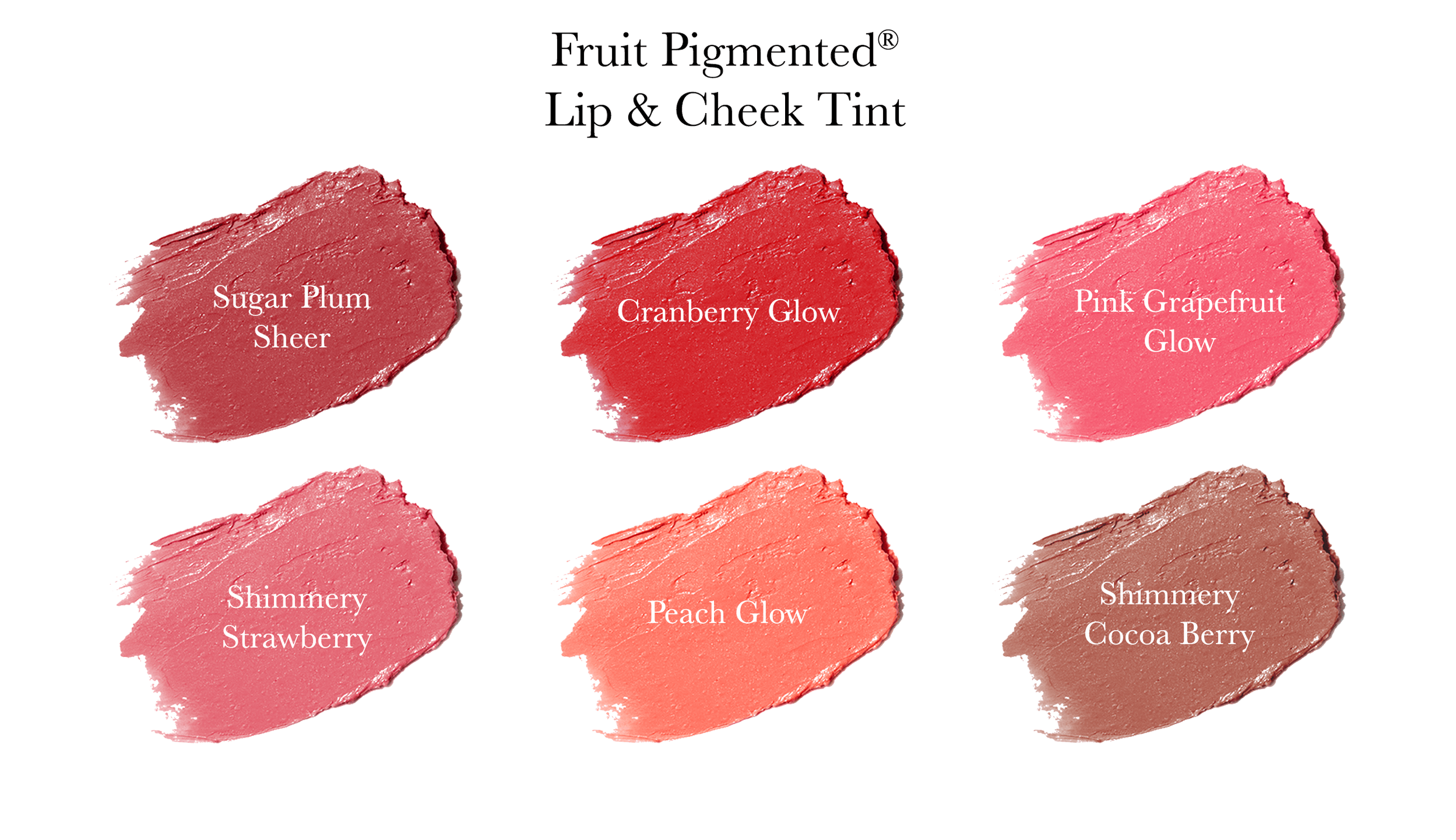 6 Skin Softening Shades
There are six shades of Lip & Cheek Tints to fit any day, any mood. Somewhere in the realm between sweet and sultry, low maintenance and fancy, fun and flirty… there are 6 moisturizing shades waiting to serve you simple, stunning looks. Find your signature shade of Lip & Cheek Tint below: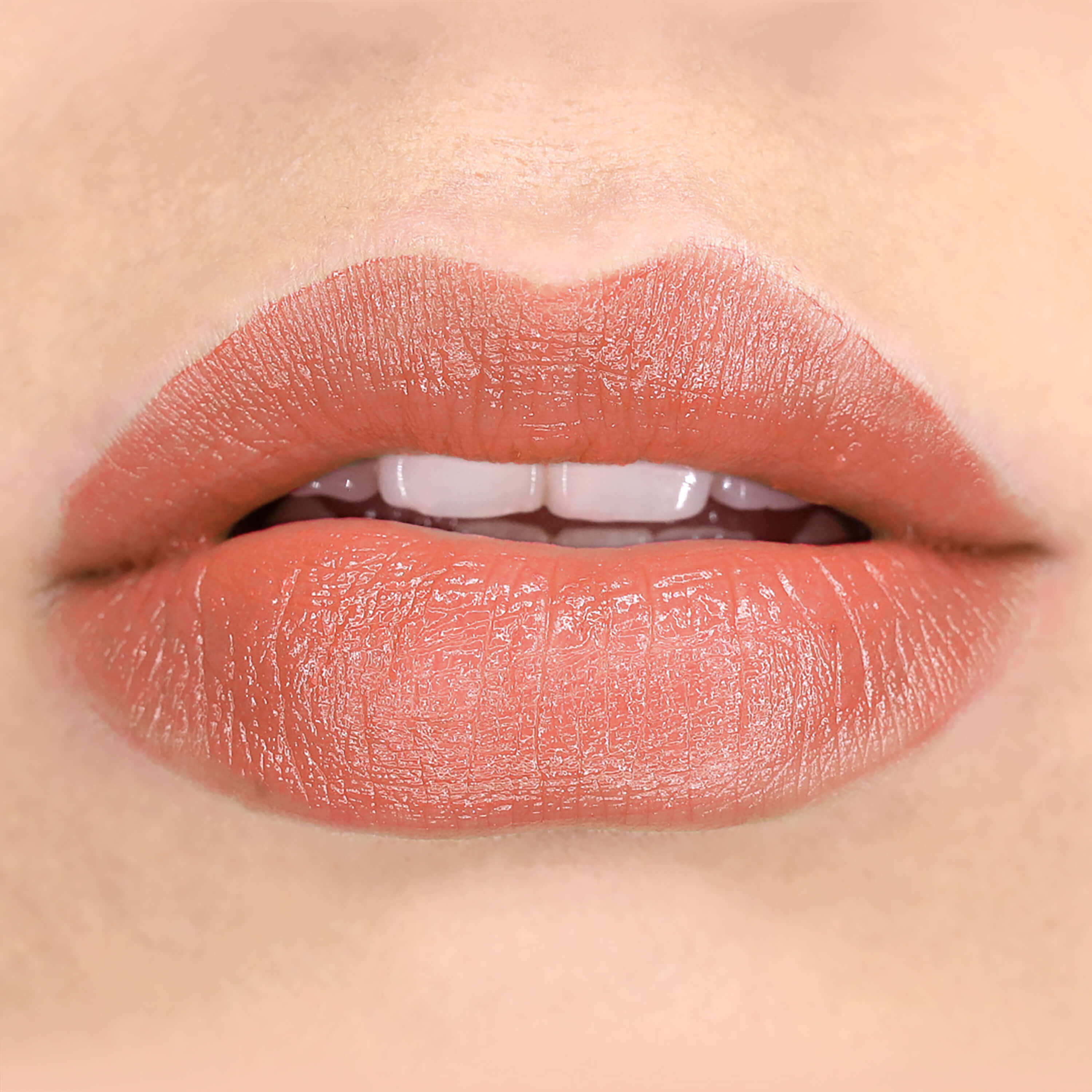 Shimmery Cocoa Berry Lip & Cheek Tint:
Shade Description: Plum-toned, deep bronze-coral
Best Skin Tone: warm or olive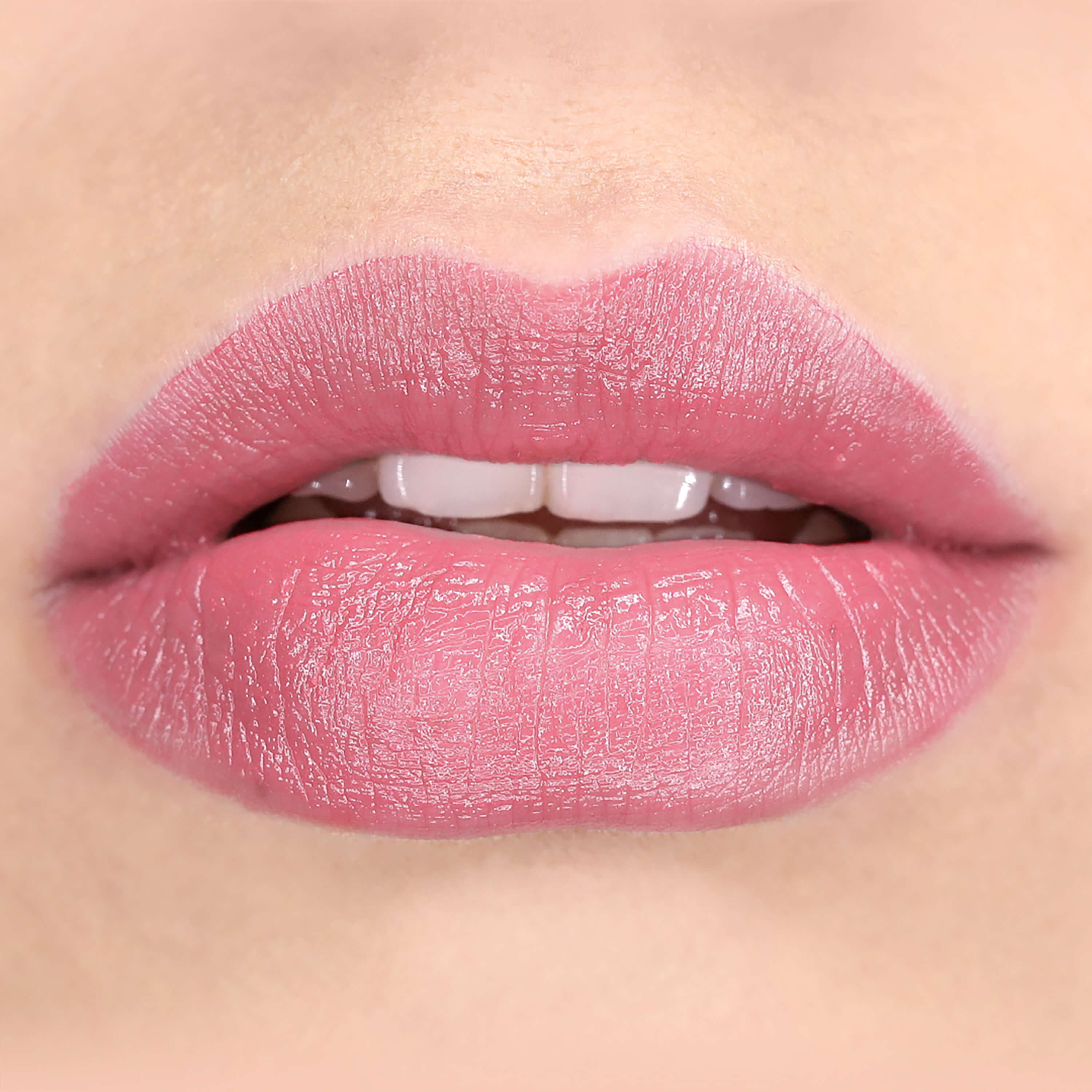 Shimmery Strawberry Lip & Cheek Tint:
Shade Description: Shimmery baby pink
Best Skin Tone: warm, cool, or olive
Cranberry Glow Lip & Cheek Tint:
Shade Description: True cranberry red
Best Skin Tone: warm, cool, or olive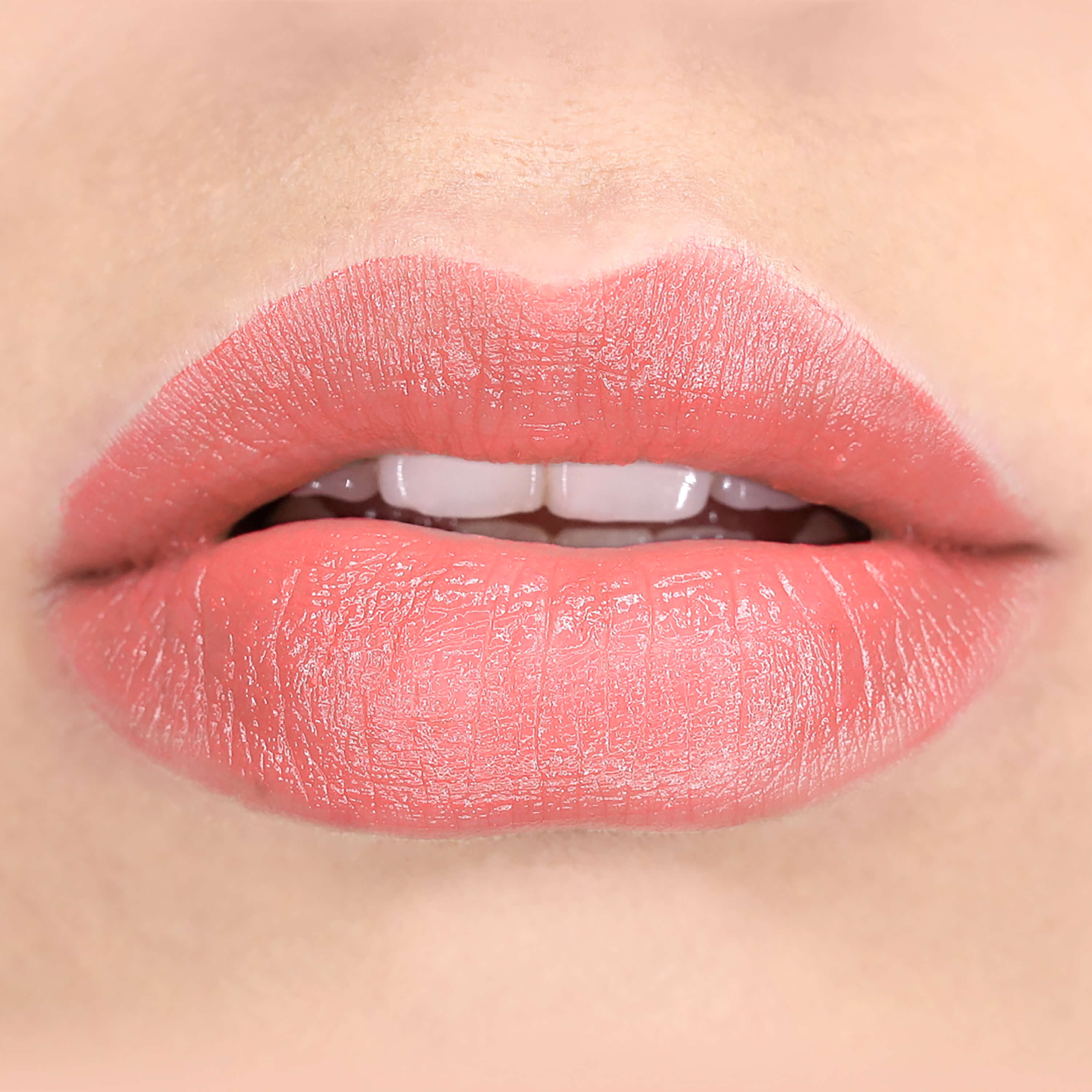 Shade Description: Warm, peach-pink coral
Best Skin Tone: warm or olive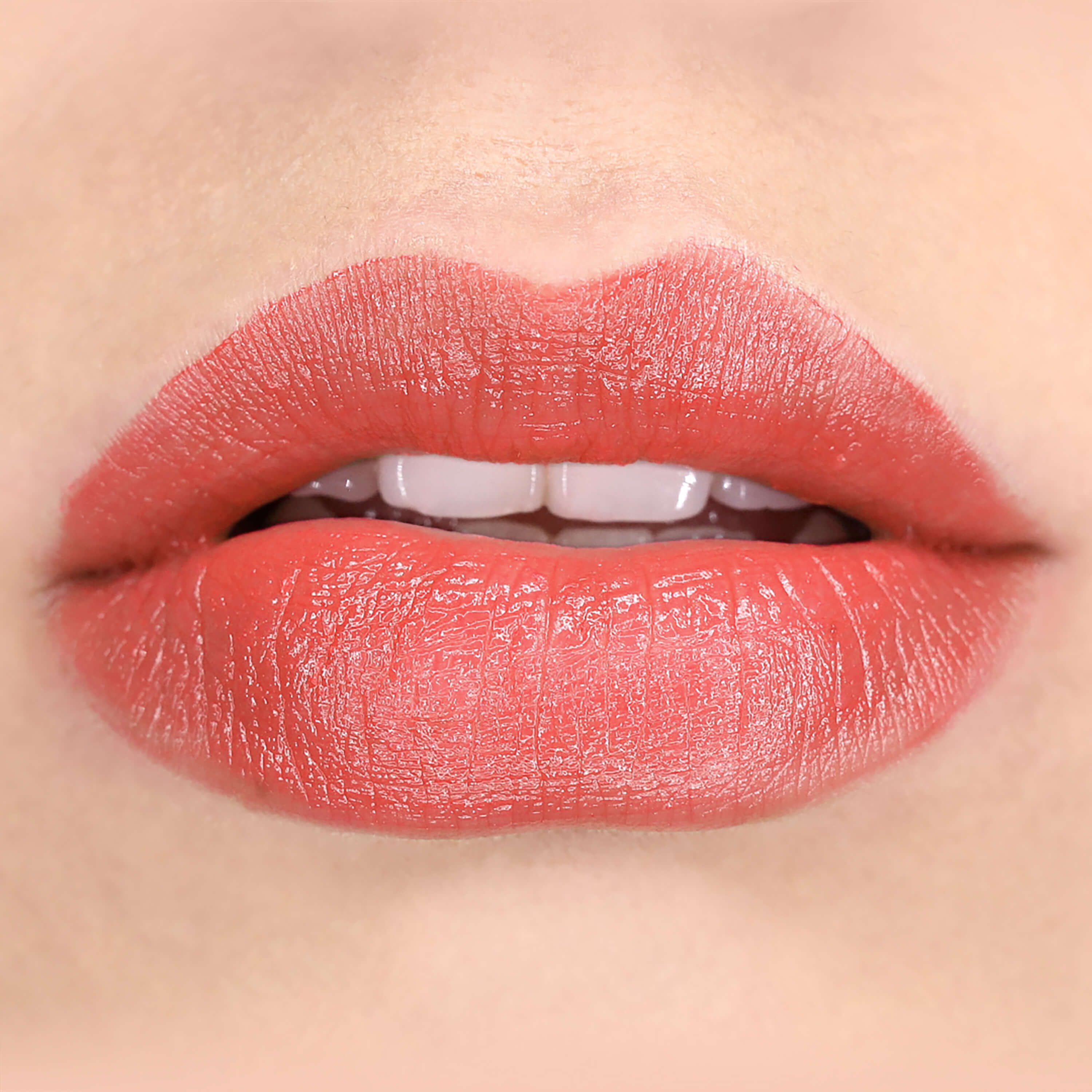 Sugar Plum Sheer Lip & Cheek Tint:
Shade Description: Plum bronze-berry
Best Skin Tone: warm, cool, or olive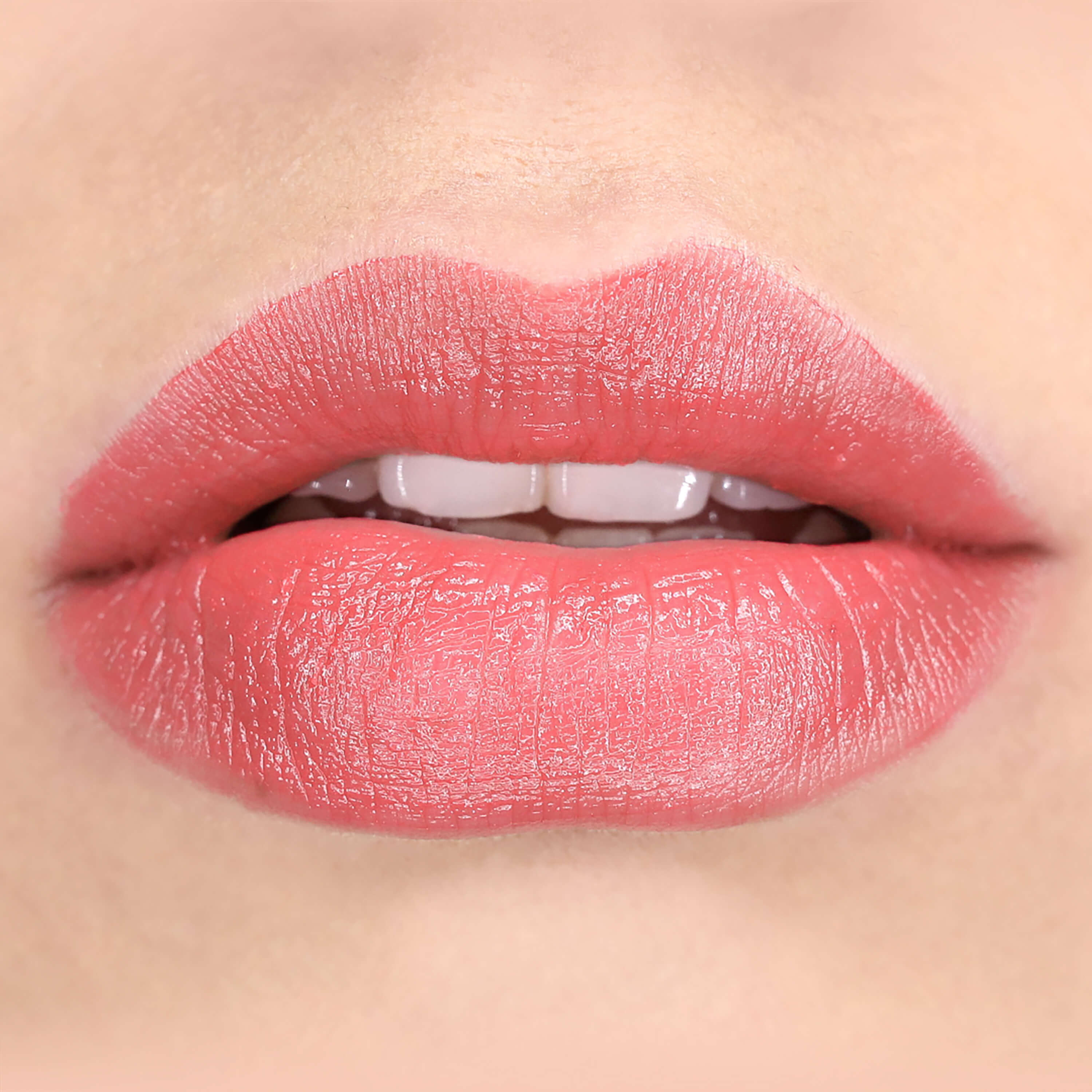 Pink Grapefruit Glow Lip & Cheek Tint:
Shade Description: A true, pinkest pink
Best Skin Tone: warm, cool, or olive
More Than Just a Tint
Here are a few simple tips to maximize your Lip & Cheek Tint routine:
Layer Under Lipstick
Not feeling a lip tint kind of day? Use it as a lip primer under your lipstick. You'll double your lip moisturization, and intensify your lipstick color.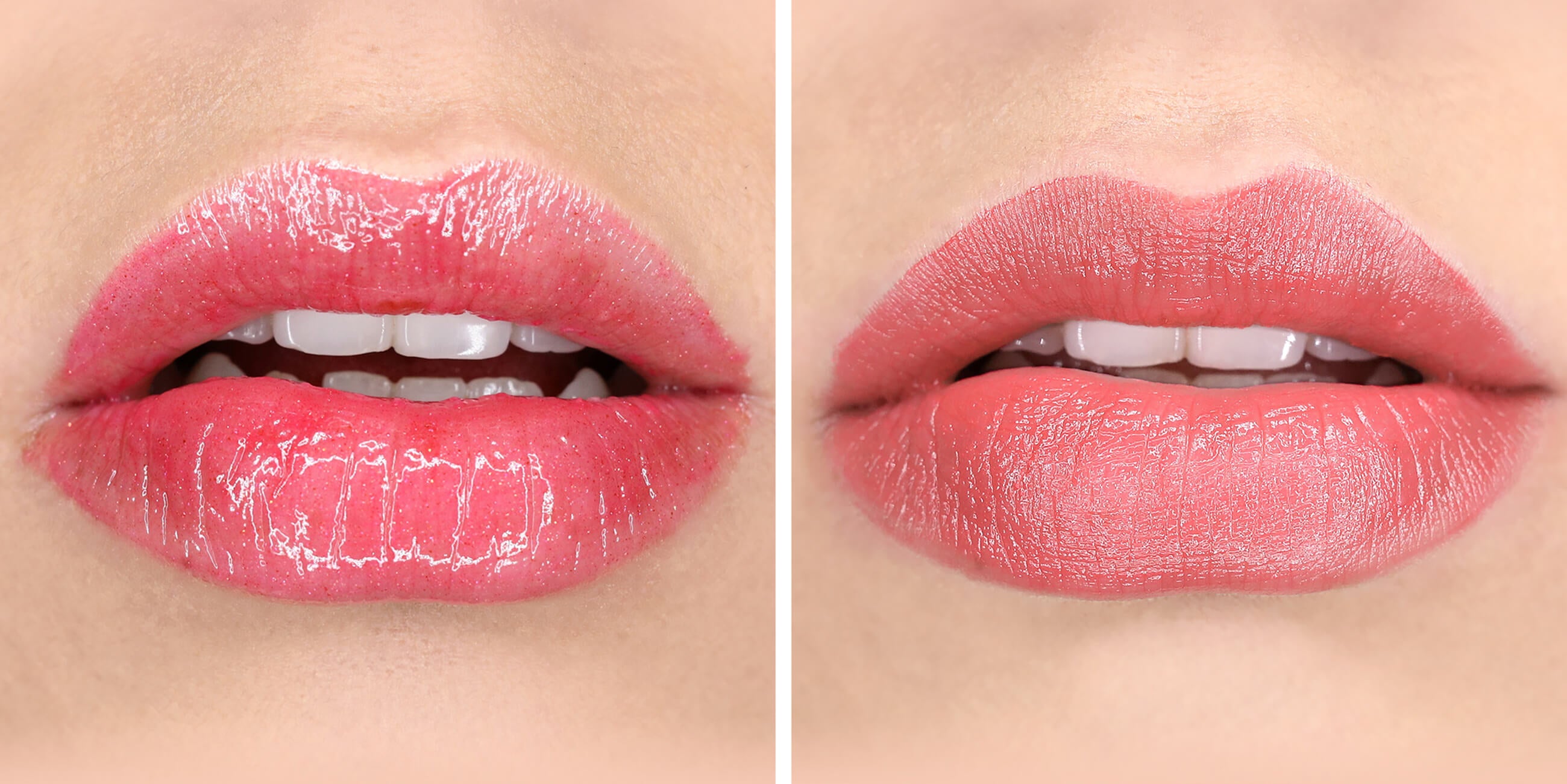 Give a Little Gloss
Loving the glossy lip trend? Try pairing the lip tints with Gemmed Lip Gloss, for an all new shade of ultra exclusive lip gloss. The lip tints provide the color, while the gloss gives a reflective shine infused with real crushed gemstones.
Go Bare with Blush
Going with a no-makeup look, but feeling like skin could still use a pop of lively color? Simulate a natural flush with a single swipe of cheek tint on each cheek, straight into bare skin. Unless powder blushes, this cream blush formula replicates the texture of fresh, dewy skin. The barely-there tint will look like a rush of blood to your cheeks for a youthful, flattering first-blush effect.
PRO TIP: For a truly flushed natural makeup look, dab a little Lip & Cheek Tint onto the crease of your eyelid, blended just slightly with fingers into your brow bone. This will give the effect of a healthy, fresh-face in spring and summer, or a wind-chilled dewiness in winter.
Want more makeup guides to help you find your new fruit pigmented® faves? Check out our updated Matte Lipstick Guide, our Natural Lipstick Guide, and our Eye Shadow Guide for a breakdown of pure, vitamin-rich cosmetics. Happy beautifying!
We carefully hand-select products based on strict purity standards, and only recommend products we feel meet this criteria. 100% PURE™ may earn a small commission for products purchased through affiliate links.
The information in this article is for educational use, and not intended to substitute professional medical advice, diagnosis, or treatment and should not be used as such.
Sign up to our email newsletter for more blog updates and exclusive discounts.
< Older Post | Newer Post >