All you need to know about our natural matte lipsticks, and the dangerous ingredients found in conventional formulas
Updated on August 22, 2018
Written by: 100% PURE®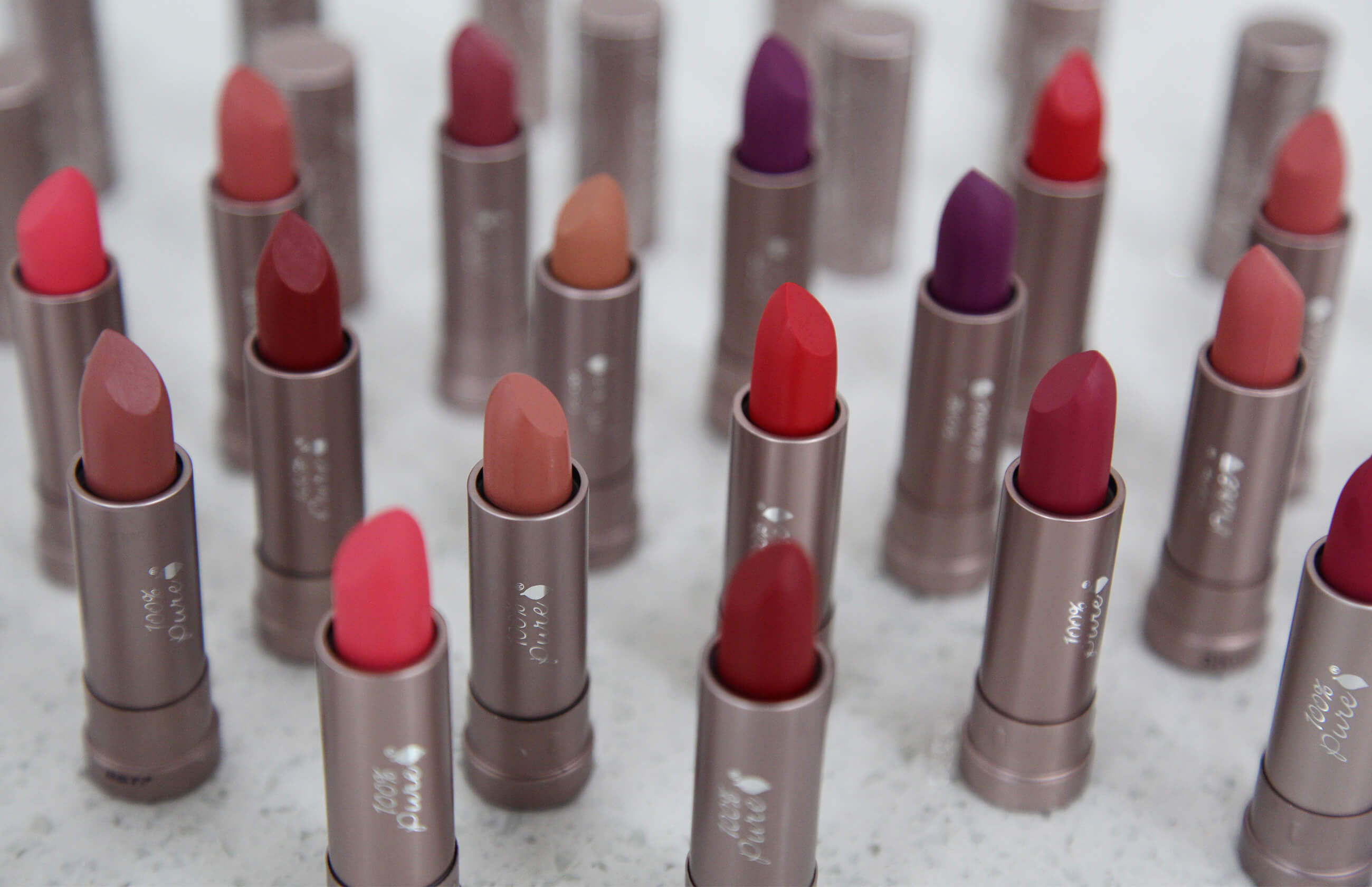 Why is matte lipstick such an essential? Not only is it a classic trend, but a powerful player in your makeup collection. It grants you long lasting wear, and intense color in the moments you need it most. We're introducing you to the 5 newest members of our natural matte lipstick collection: all inspired by desert blooms. We'll also cover the entire lineup of gorgeous shades in our stunning palette of matte lip colors, so you can find your newest lipstick BFF.
5 NEW Matte Lipstick Shades
These 5 new desert beauties bloomed just in time for the changing of the seasons, and are sure to seduce with tones of nude, brown, and berry. The color palette is a rosy Mojave sunset, with shades to flatter cool, warm, or olive skin tones. Plume Pink, Savanna, Desert Rose, Oasis, and Strawberry Cactus are all colored from fruits, and made to nourish and love your lips.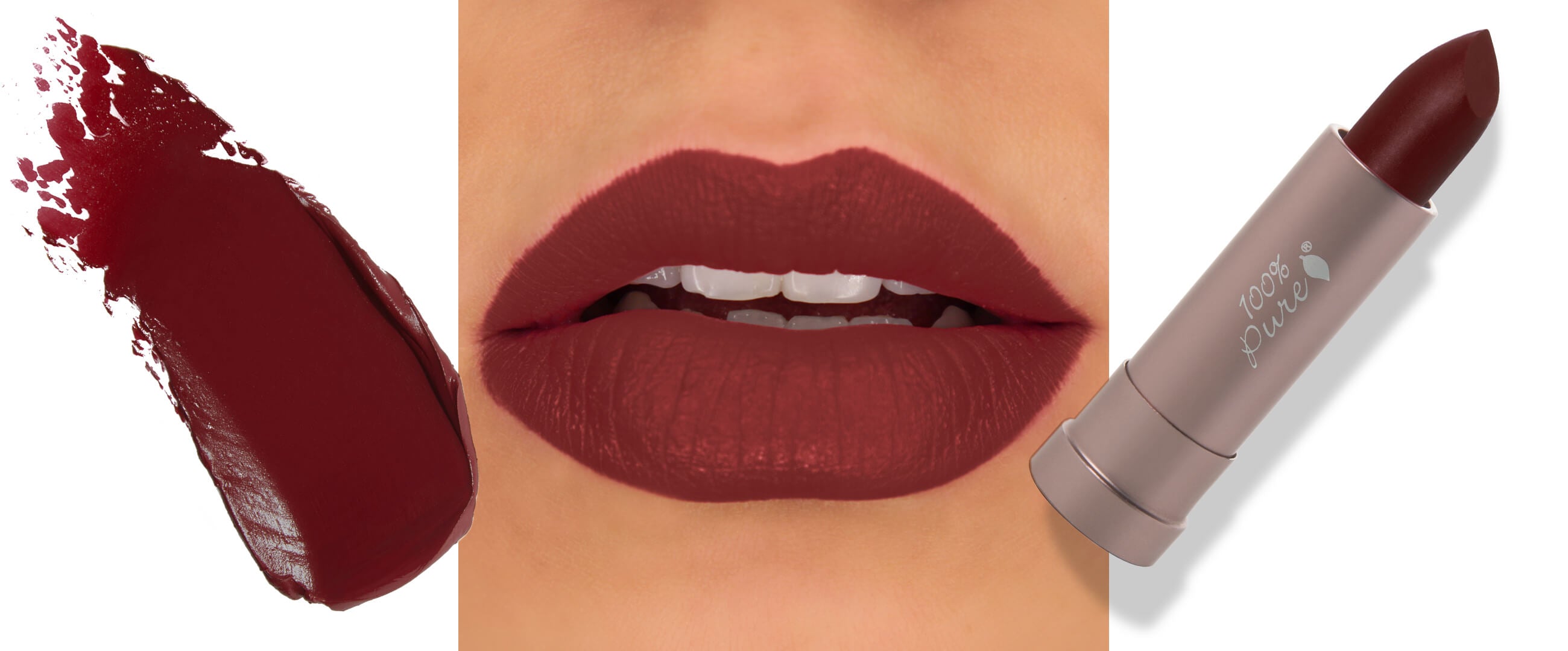 Cocoa Butter Matte Lipstick: Desert Rose
Shade Description: Raspberry jam red
Best Skin Tone and Undertones: warm, cool, or olive
Cocoa Butter Matte Lipstick: Oasis
Shade Description: Berry wine
Best Skin Tone and Undertones: warm, cool, or olive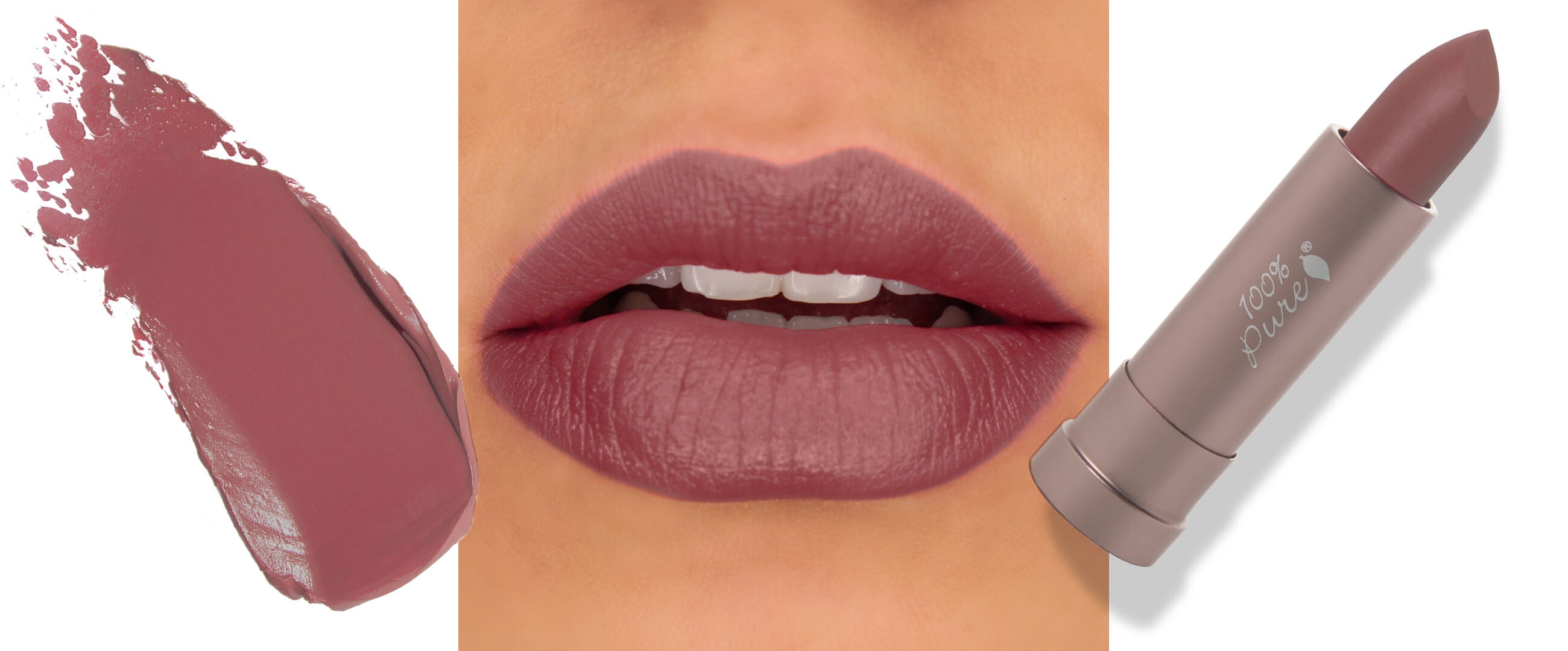 Cocoa Butter Matte Lipstick: Savanna
Shade Description: Pink mauve cocoa
Best Skin Tone and Undertones: warm or olive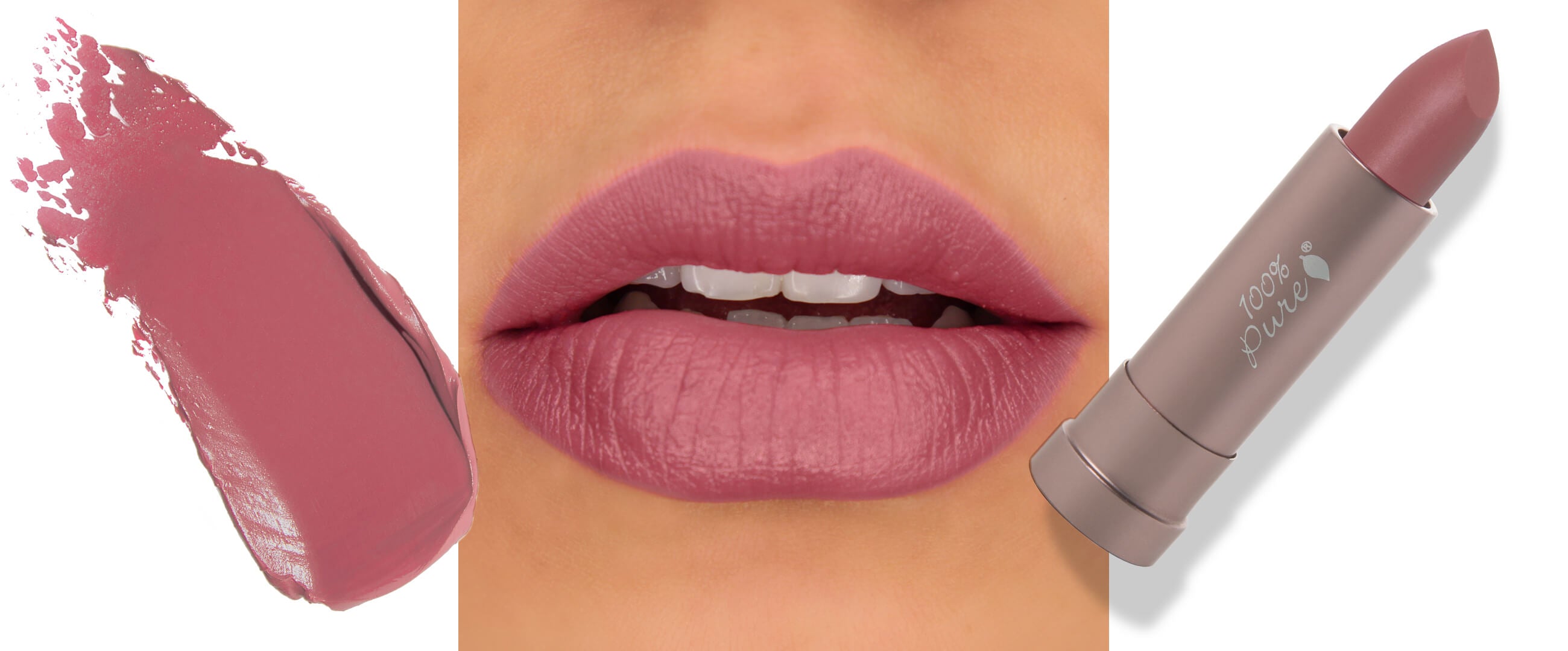 Cocoa Butter Matte Lipstick: Plume Pink
Shade Description: Nude pink mauve
Best Skin Tone and Undertones: cool or olive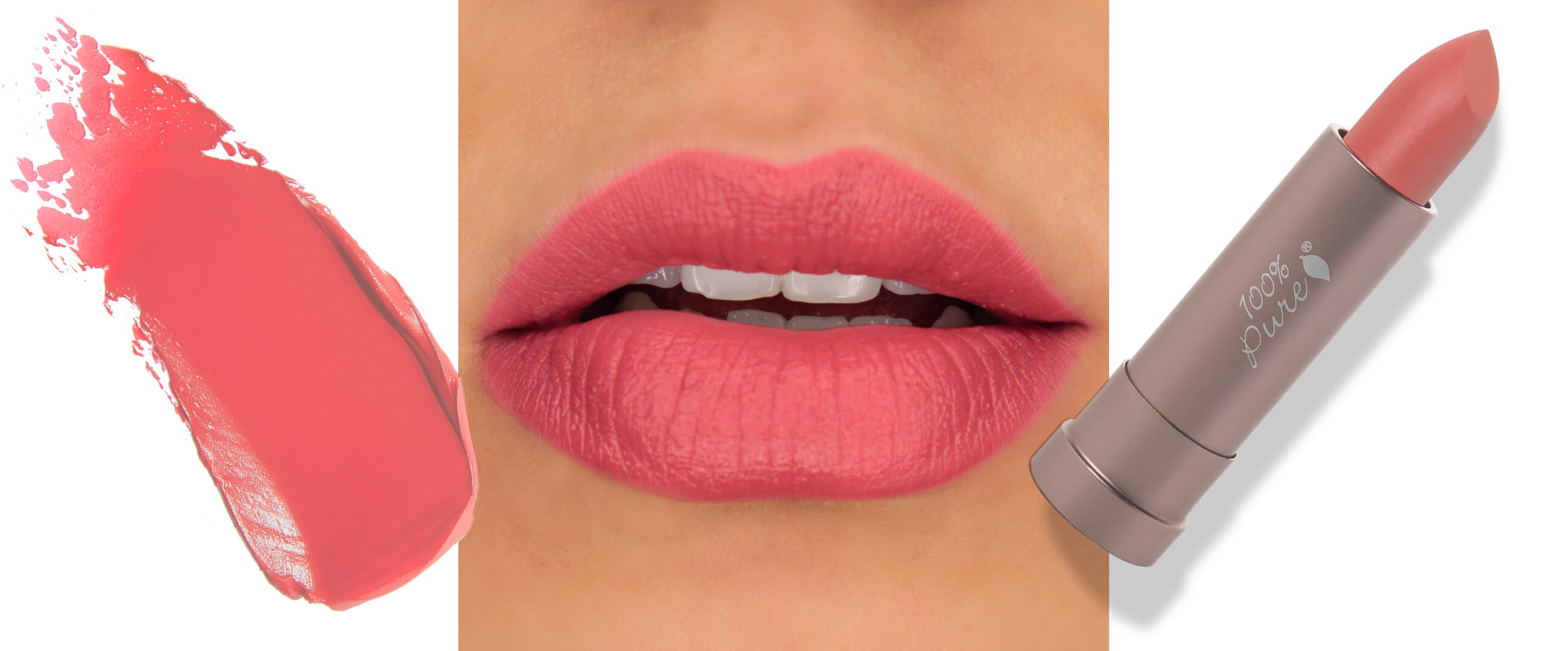 Cocoa Butter Matte Lipstick: Strawberry Cactus
Shade Description: Peachy pink coral
Best Skin Tone and Undertones: warm or olive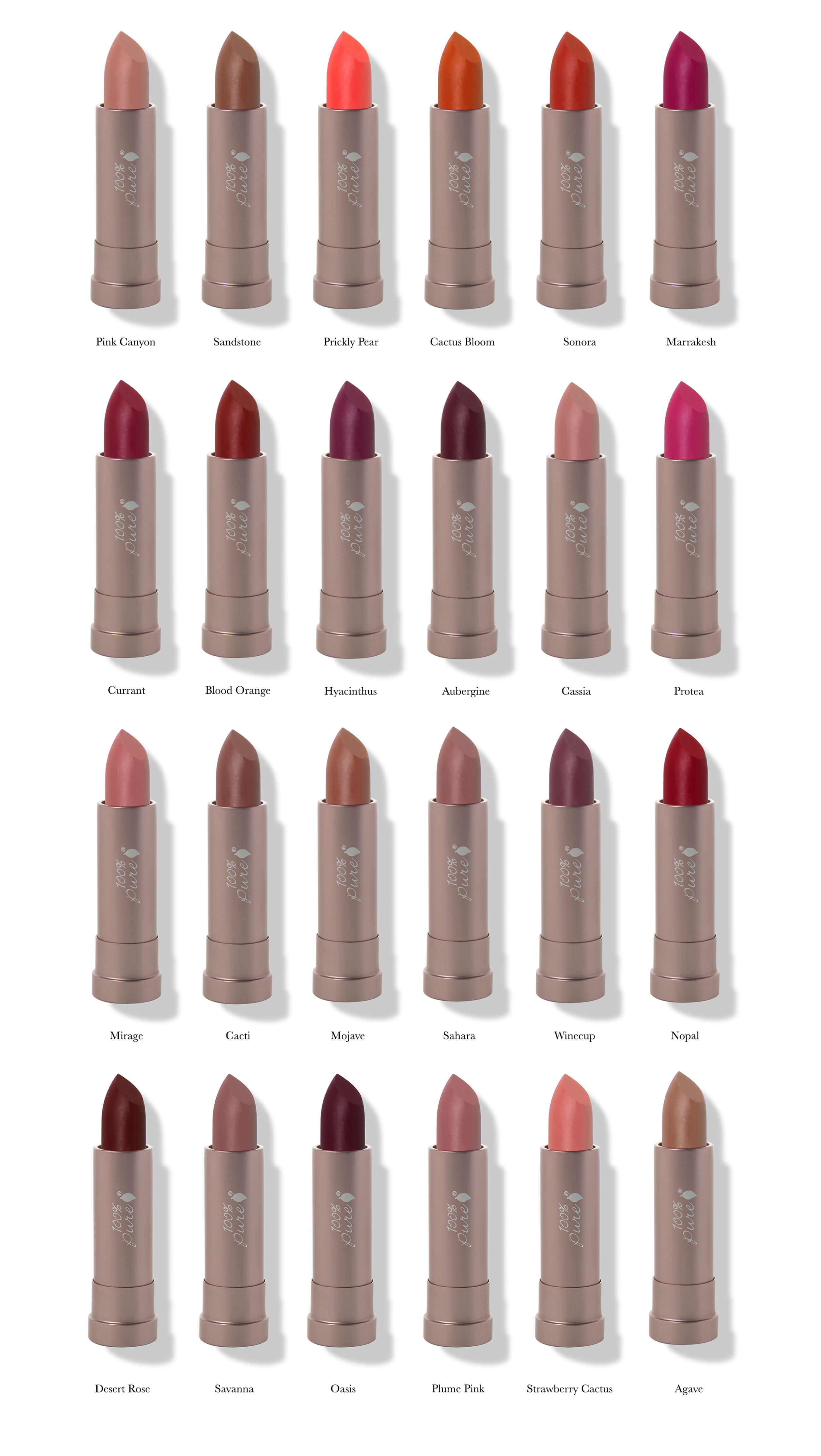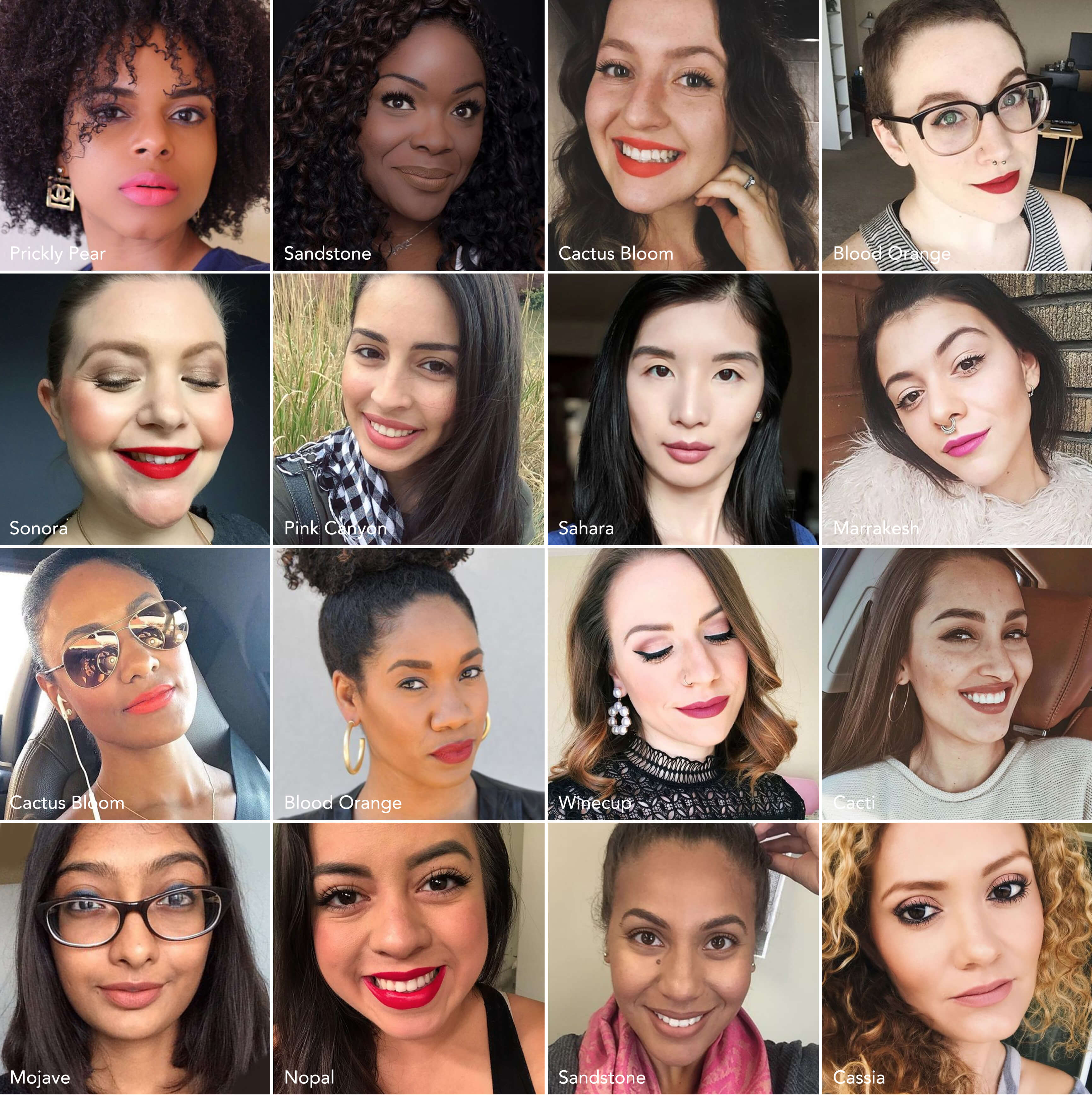 When to Wear a Matte Lipstick
We've given you the scoop on why matte makeup is so desirable - a velvet smooth finish, smudge proof lipstick, and not a single pore in sight. A fully mattified face makes for a gorgeous porcelain doll look -- no Photoshop necessary! Have we mentioned that it's perfect for photo ops, too? That's right, matte makeup - especially with the light refracting bamboo silica in our Bamboo Blur Matte Makeup - has got your back by reducing shine and glare in your photos to avoid that dreaded greasy face look. This makes matte makeup your go-to for your next office party, girls night out, or wedding reception. Pair it with your favorite matte lipstick for a stunning combo. It's a surefire way to look glam and put-together, while still having a good time.
A matte lipstick is especially a rockstar when it comes to creating a statement-making look. We think a matte lip celebrates everything we love best about lipstick: gorgeous color payoff, a luscious canvas, and long lasting fun. Matte lipstick is also great for showing off a bold new color - like an enchanting neon lilac or fiery red orange pigmented with fruits - while avoiding looking too costumey. Don't worry if that isn't your vibe, pick up a nude lipstick instead to achieve that dreamy finish in dusty pink, soft sepia, antique tones… we basically have a whole rainbow of nude lipsticks just waiting for you to collect.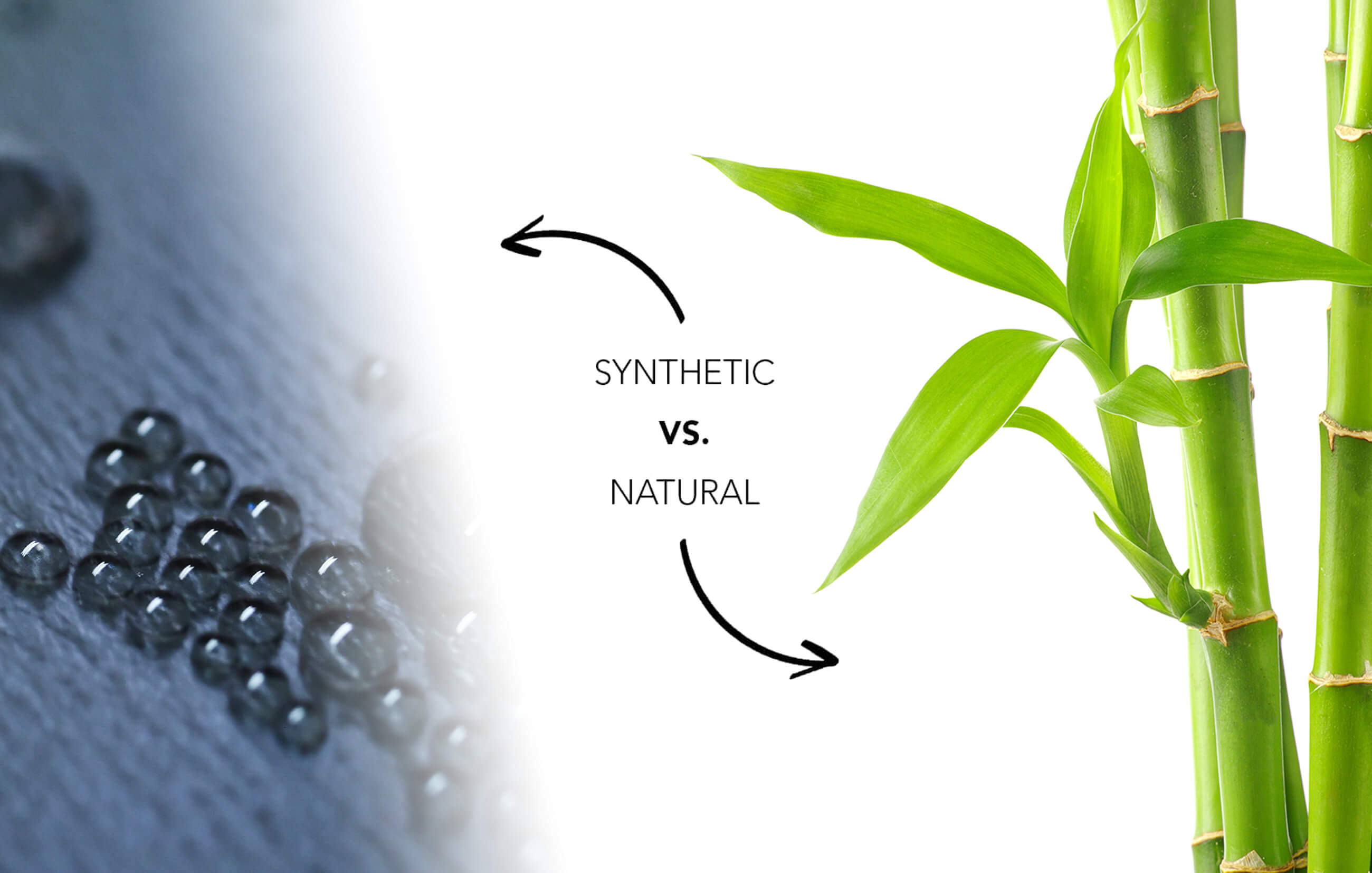 Is a Natural Matte Lipstick (and Makeup) a Must?
In short, yes. If you have dry lips or skin, you might think matte makeup is not for you. We disagree! You might get that negative impression from conventional matte makeup, which relies on unsavory ingredients to achieve an oil-free finish. Talc is to blame there. While talc is used to achieve a powderly matte finish, it's also linked to potential asbestos contamination and can dry out your skin. Another ingredient you need to watch out for is aluminum starch, and while this synthetic powder form of aluminum offers mattifying effects for foundations, it comes with other unwanted 'gifts' like neurotoxicity and organ system toxicity. Would you really want all of these hazards sitting on your lips 8 (or more) hours a day?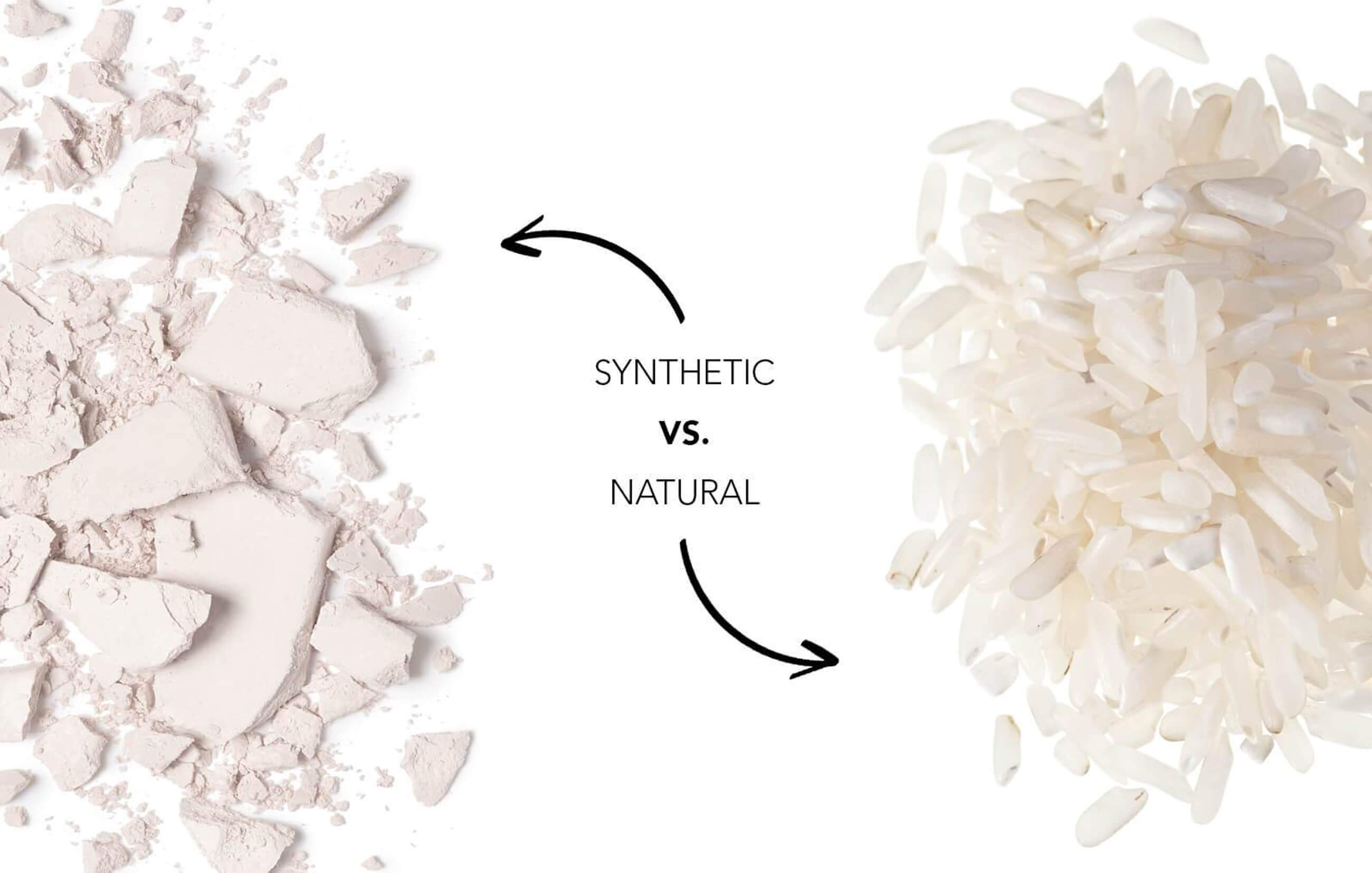 100% PURE has set a standard for its natural products by making sure all ingredients are natural. Our ingredients only undergo chemical changes from biological processes like fermentation, distillation, and cold processing. Why use talc when you can swap it for skin loving rice powder instead? The silky soft texture of rice powder and its natural absorbency make it perfect for keeping excess oil production and shine under control. Instead of using skin harming aluminum starch or synthetic chemical Teflon, we made use of skin strengthening bamboo silica to provide a smooth finish to your matte lipstick. We're continuing the theme of natural eyeshadows that might as well be eye cream with a matte lipstick collection packed with nourishing cocoa butter, shea butter, and vitamin E to moisturize your lips while providing a long lasting smooth finish.
Ever heard of petrochemicals? They're substances sourced from petroleum, a non-renewable fossil fuel that's already being grossly overused. Did you know that conventional cosmetic companies use petrochemicals to create a matte lipstick finish? These endocrine disrupting ingredients are used in conventional matte lipstick formulas to evaporate moisture, giving them that dried out finish. Our fruit pigmented® lipsticks are sourced from a different "p" word: PLANTS. Our petrochemical-free lipsticks are safe for both your lips and the planet.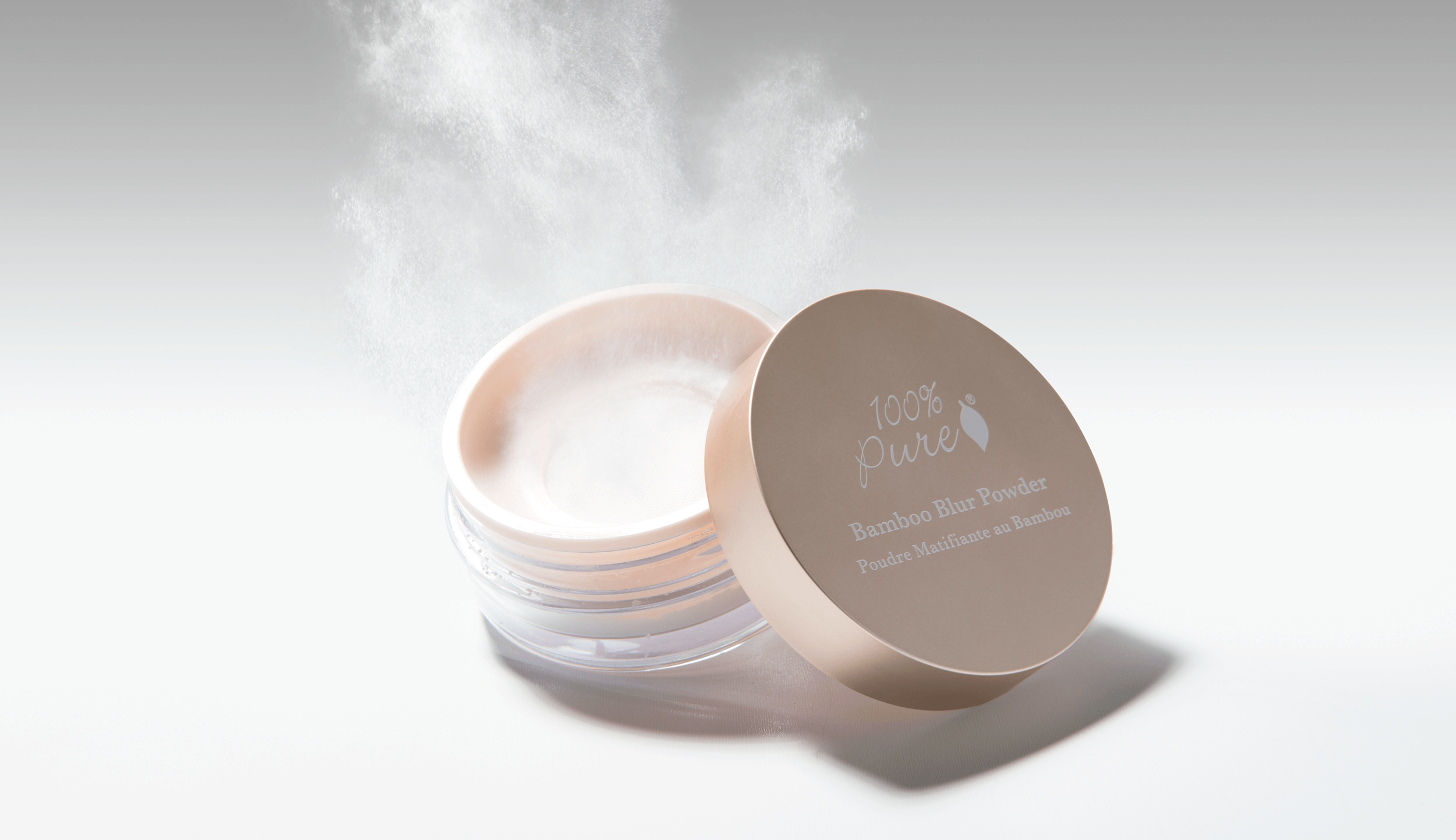 How to Get Extra Matte Lipstick
OK, so you love matte lipstick. Same! Want to try a super matte finish, without the petrochemicals? Start by outlining your lips with a Creamy Long Last Lip Liner shade that matches your lipstick. Next, pick your signature shade of Cocoa Butter Matte Lipstick and apply with either a lip brush or straight from the tube. After you've finished, grab a piece of tissue. Peel the ply of the tissue apart, so that you're left with a very thin piece that you can almost see through. Lay the tissue on your lips, pressing firmly so that it lays flat against your skin.
With a small makeup brush like our Cruelty Free Crease Brush, pick up a bit of translucent Bamboo Blur Powder onto the bristles. Gently dab the powder onto the outside of the tissue. Apply a generous amount, then gently peel away the tissue. The powder will have passed through the fibers of the tissue, onto your lips. You should be left with a super-matte finish! Press lips together to absorb any unblended powder into lipstick.
We carefully hand-select products based on strict purity standards, and only recommend products we feel meet this criteria. 100% PURE™ may earn a small commission for products purchased through affiliate links.
The information in this article is for educational use, and not intended to substitute professional medical advice, diagnosis, or treatment and should not be used as such.
Sign up to our email newsletter for more blog updates and exclusive discounts.
< Older Post | Newer Post >