Pure Pigments: RED Lipstick
The history of this iconic beauty staple, and the evolution of red lipstick ingredients
Posted on August 22, 2018
Written by: 100% Pure®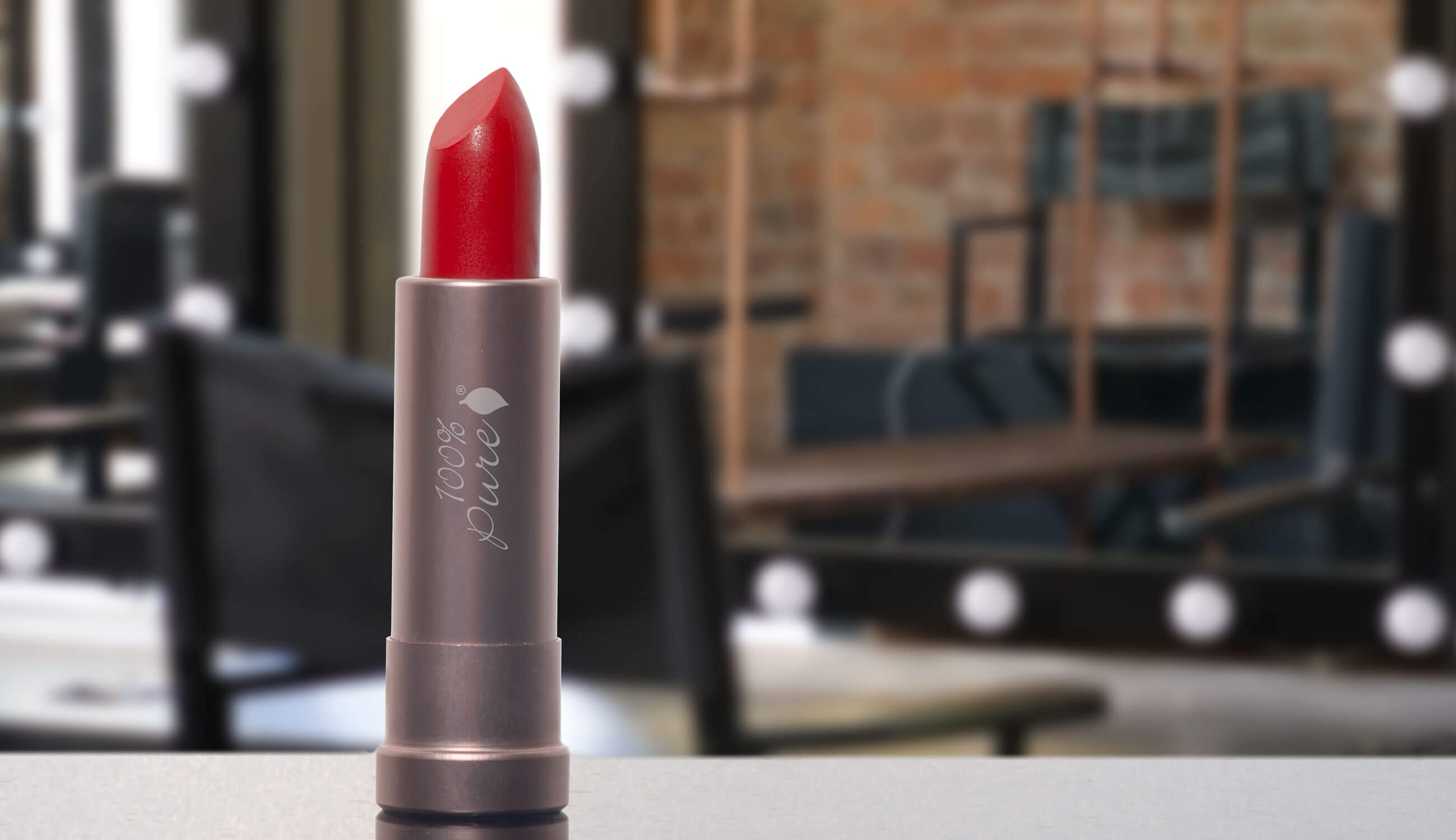 Red. A color translated to passion, romance, status, sex appeal -- all have been symbolized by this vibrant hue. The cult classic status of the color red can be traced back with the history of lipstick. Lipstick has grown in popularity over the centuries, and red lipstick has firmly cemented itself as THE definitive shade for this beauty staple.
The source of red lipstick ingredients has experienced quite an evolution over the years -- from crushed bugs to berries. Lucky for you, we've formulated a red for every complexion and occasion -- minus the bugs. Stay tuned for more on the history of red lipstick ingredients, and a complete guide to our red lipstick collection!
Lipstick: A Brief History
Makeup has been documented as far back in history as the earliest civilizations. In ancient Sumerian and Egyptian culture, dark lipsticks and eye makeup were crafted for Egyptian royalty. Rouge was later used on the lips and cheeks, popularized during the early Elizabethan era. Back in the ages of antiquity, makeup was a sign of status and wealth, as the methods for obtaining makeup were laborious and expensive. Some methods included crushing gemstones, blending powdered flowers and oils, as well as dye derived from cochineal beetles -- more on those creepy crawlers in the next section!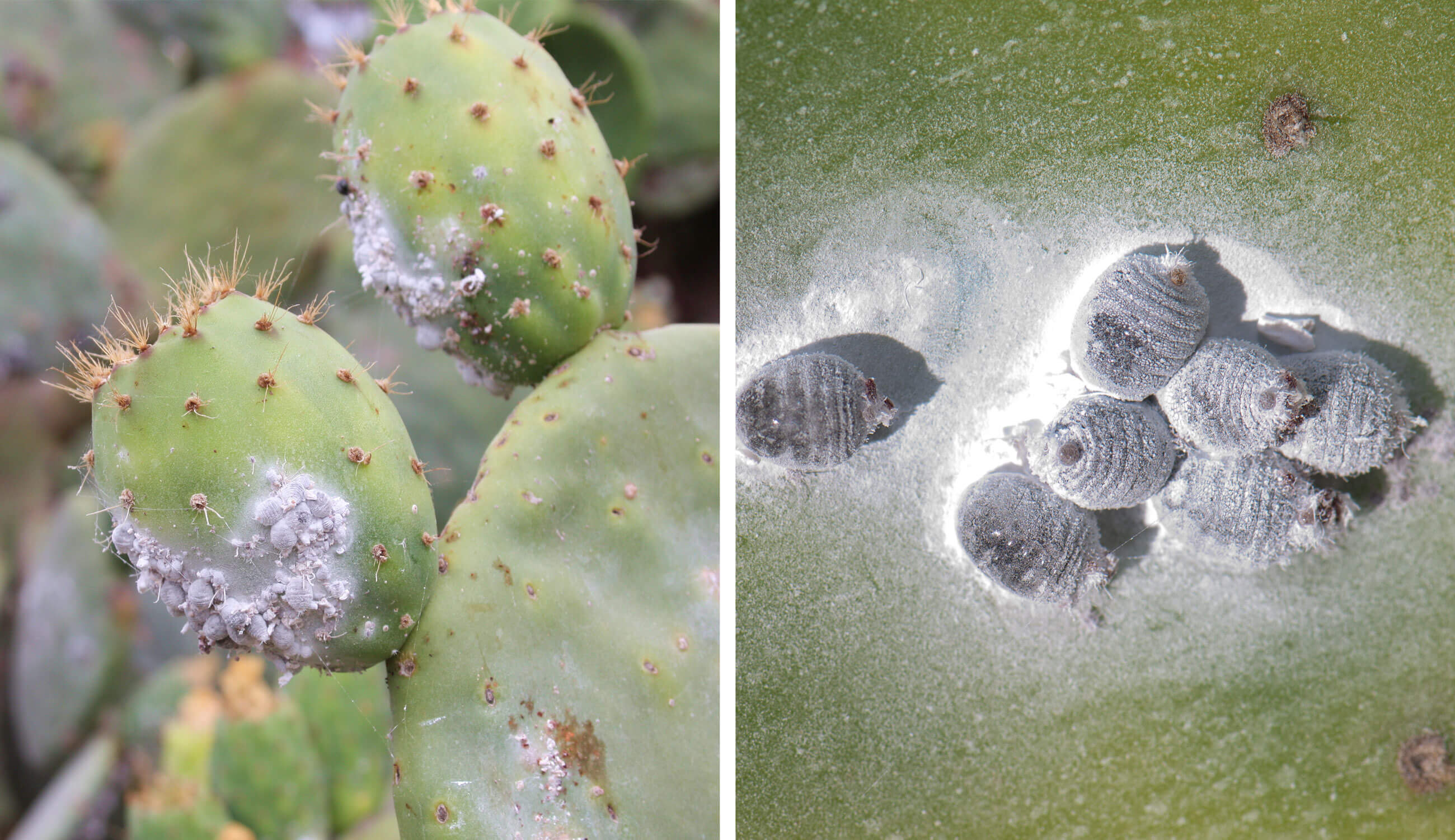 Traditional Lipstick Ingredients and Their Effects
Unfortunately, traditional lipsticks aren't exactly kosher, if you catch our drift. Most modern lipsticks use a variety of butters and emollients to create a vibrant and stable lipstick formula. We of course love to utilize beeswax and vitamin E for healthy, soft lips, but we omit all the bugs and bad stuff that can still be found in mainstream products.
As we mentioned above, lipsticks in the past utilized dye sourced from carmine. What is carmine? Carmine is a blanket term used to refer to dye obtained via cochineal beetles. It can take tens of thousands of these bugs to make even a small amount of dye – can you imagine how much carmine is used in your lipstick to get the color rich enough? We may love ladybugs and other little insect friends, but we don't love them enough to wear them on our lips. To find that many modern makeup companies are still utilizing the unsafe and outdated exhibited in ancient times was not just shocking, but inspiring for our brand.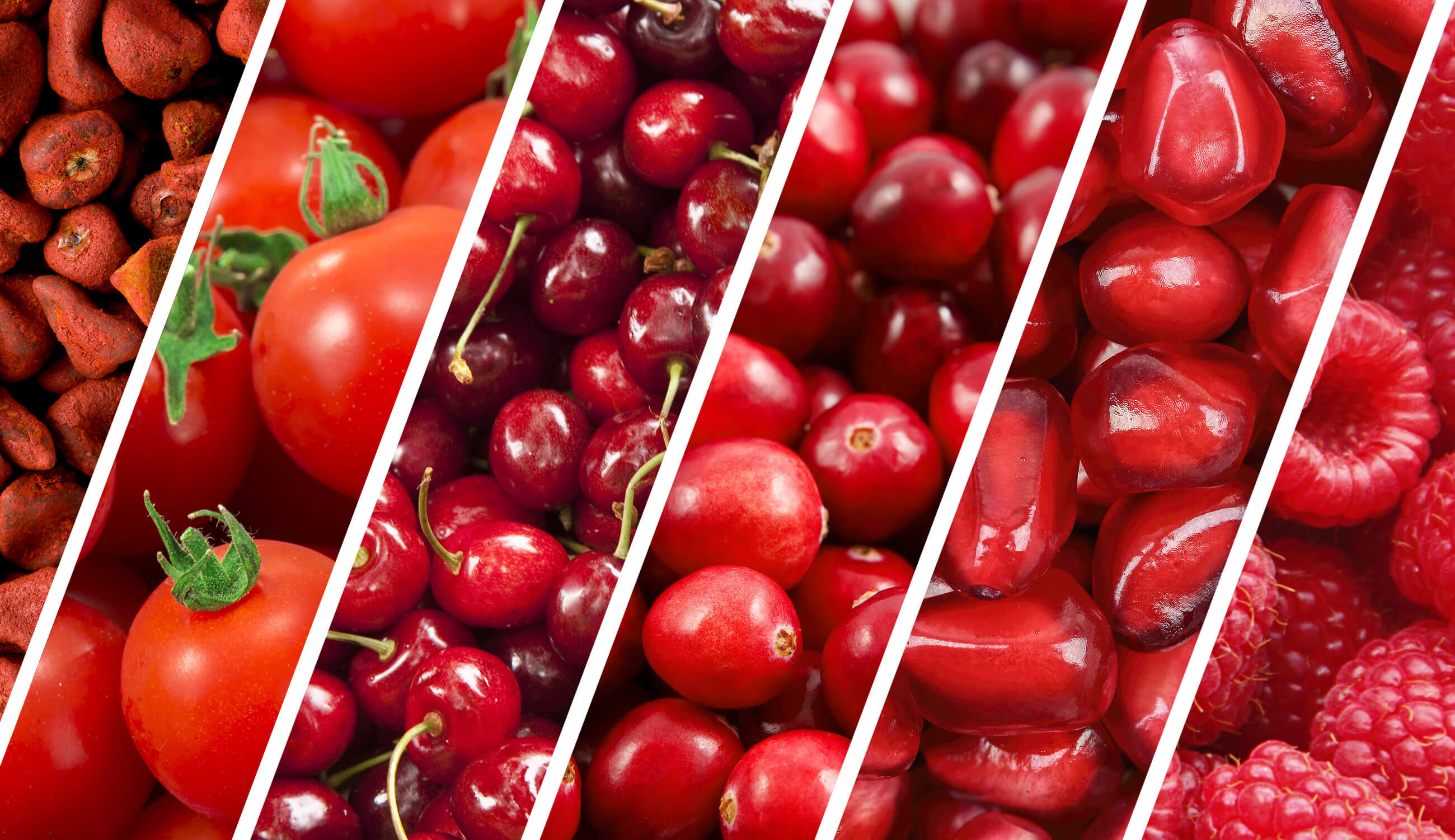 Pure Pigments in Our Red Lipsticks
100% PURE reds are safer and more advanced than any red lipstick in history. That's because we've harnessed the vibrancy and anti-aging vitamins from pure fruits to color each luscious red shade. Take the cherry for example: cherries and cherry juice are a great source of deep, natural red coloring. Cherry juice has a natural staining effect that works great for lipstick, but the antioxidants in the fruit also help to protect lips from signs of aging.
Raspberries, cherries, tomatoes, pomegranates, and cranberries lipstick ingredients will have you looking sweet and feeling sassy. Check out our color library below for all things RED.
Shade library: Fruit Pigmented Cocoa Butter Matte Lipsticks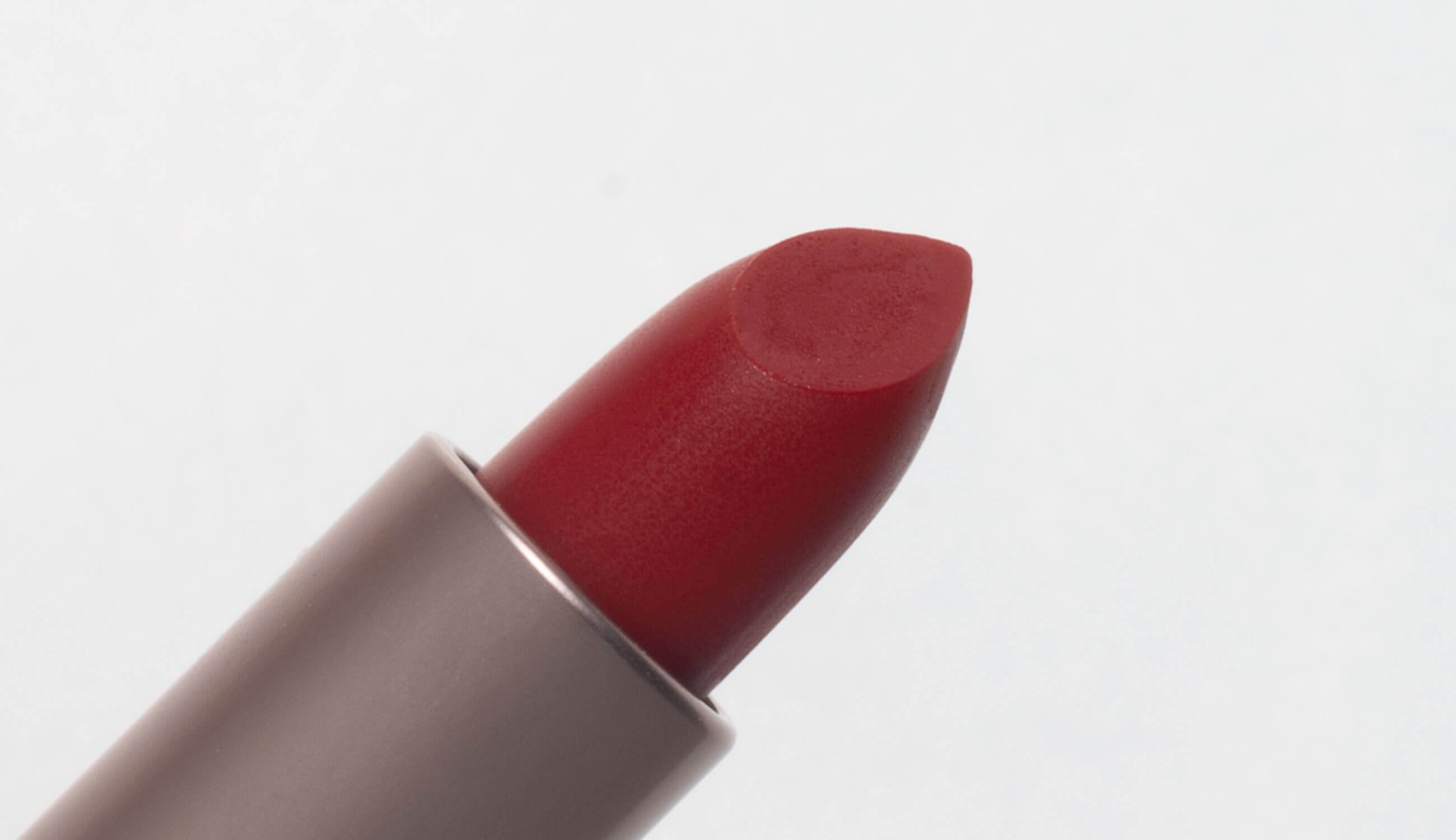 Every girl has the red – the one that makes her instantly feel like a vixen. This red looks good no matter when she wears it, or what she wears it with. Nopal is that lipstick. The neutral red and blue undertones combine to make a neutral shade that is as rich and vibrant as a ruby with a dense, fully-matte finish.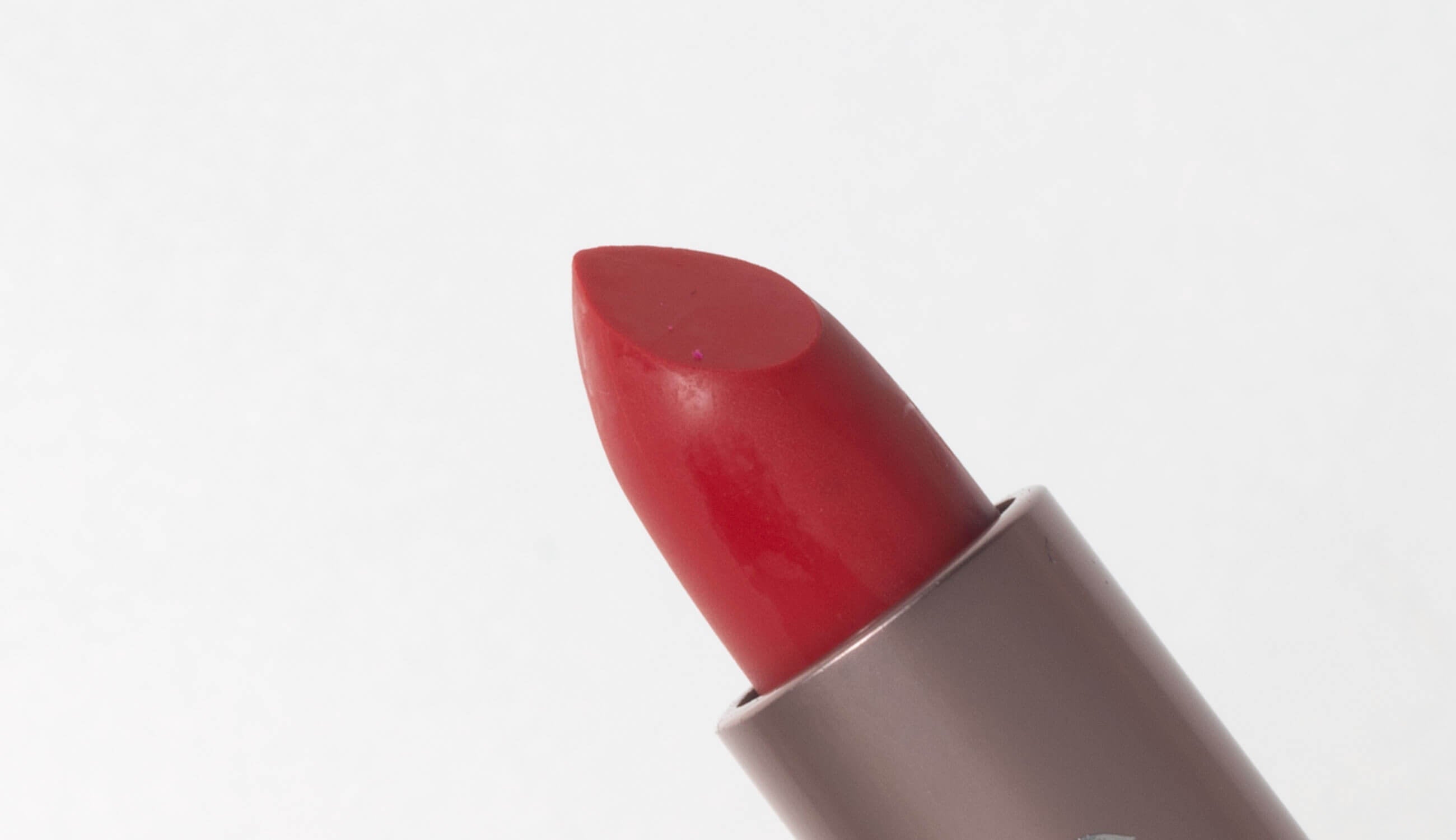 Picture yourself wearing this hot, fiery red lipstick in a chic bikini, lounging in the hot desert sun by your resort pool while you wait for your first (or fourth – no judging) daiquiri. Sonora is a long-wearing rich, opaque formula with a blend of red and orange for a vibrancy that's just shy of neon.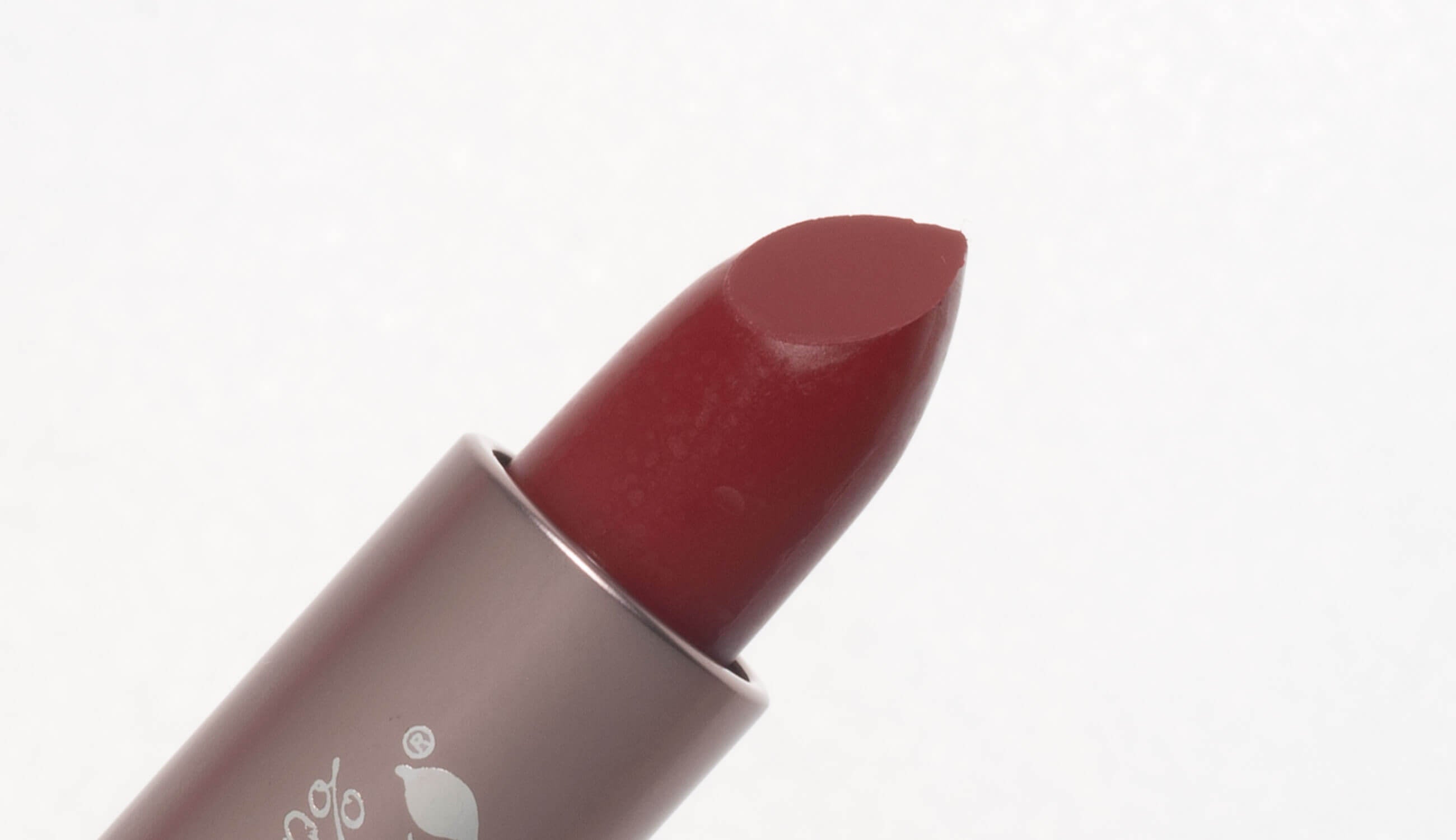 When you peel back the stiff flesh of a blood orange, you'll see a surprising spectrum of colors inside. You'll see the traditional ginger tones of a standard orange with rich maroon, blood red, and strawberry. This lipstick mimics the complexity of the fruit for a colorful finish along the lines of a brick red. Because this color is fully opaque and long-wearing, this lipstick is ideal for wearing through your morning coffee, afternoon meetings, and into your happy hour with friends.
Shade library: Lip Caramel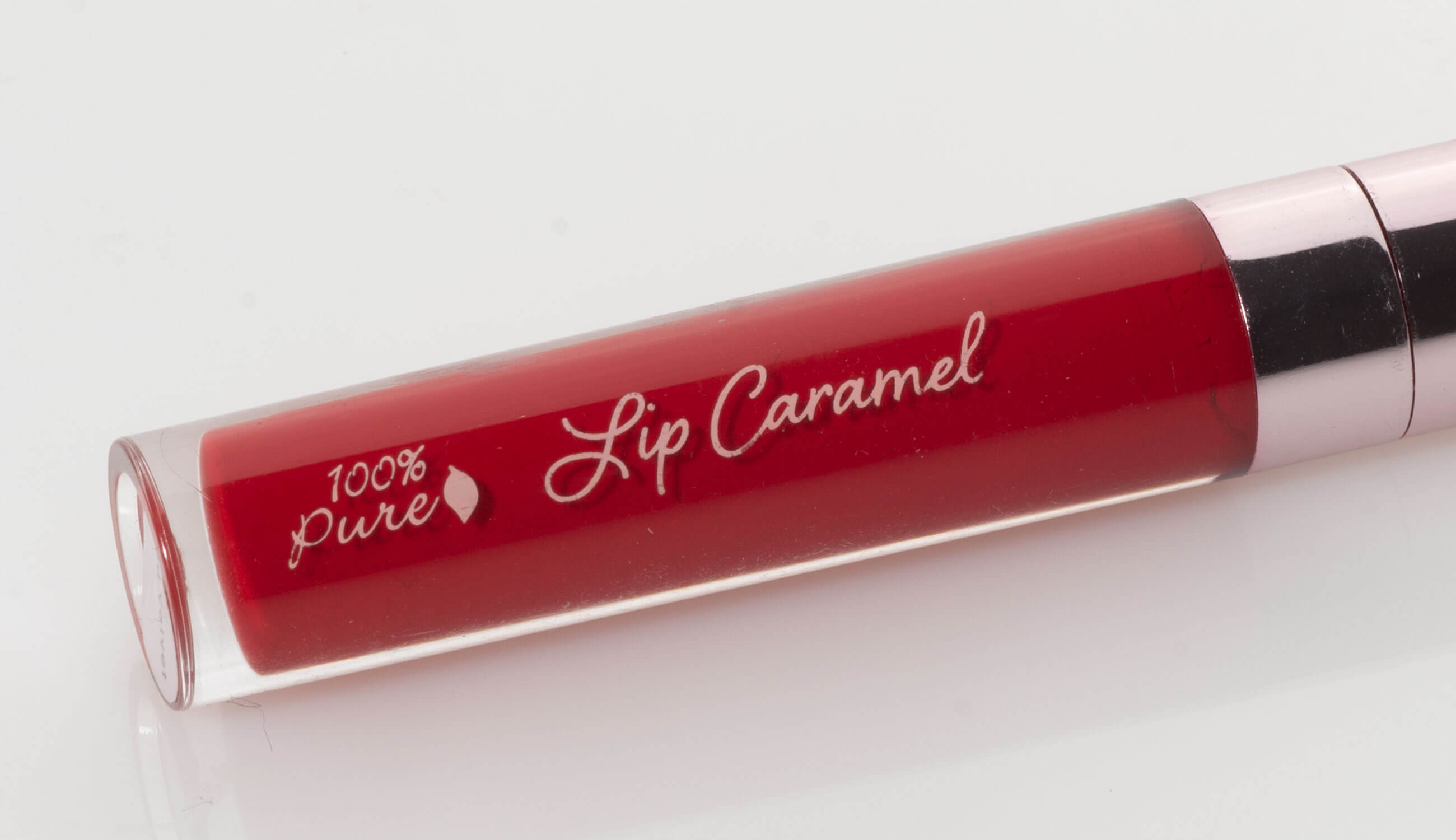 This luscious, lacquer-like formula is sure to ensnare any heartthrob in your sights. Red velvet is a rich, deep, blue-based red that mimics the yummy color of its namesake cake batter. We call this a "classic" red because it is akin to the blue-based reds that tend to flatter many skin tones and make teeth look bright and red. The high gloss finish and full coverage color payoff make it ideal for day or night.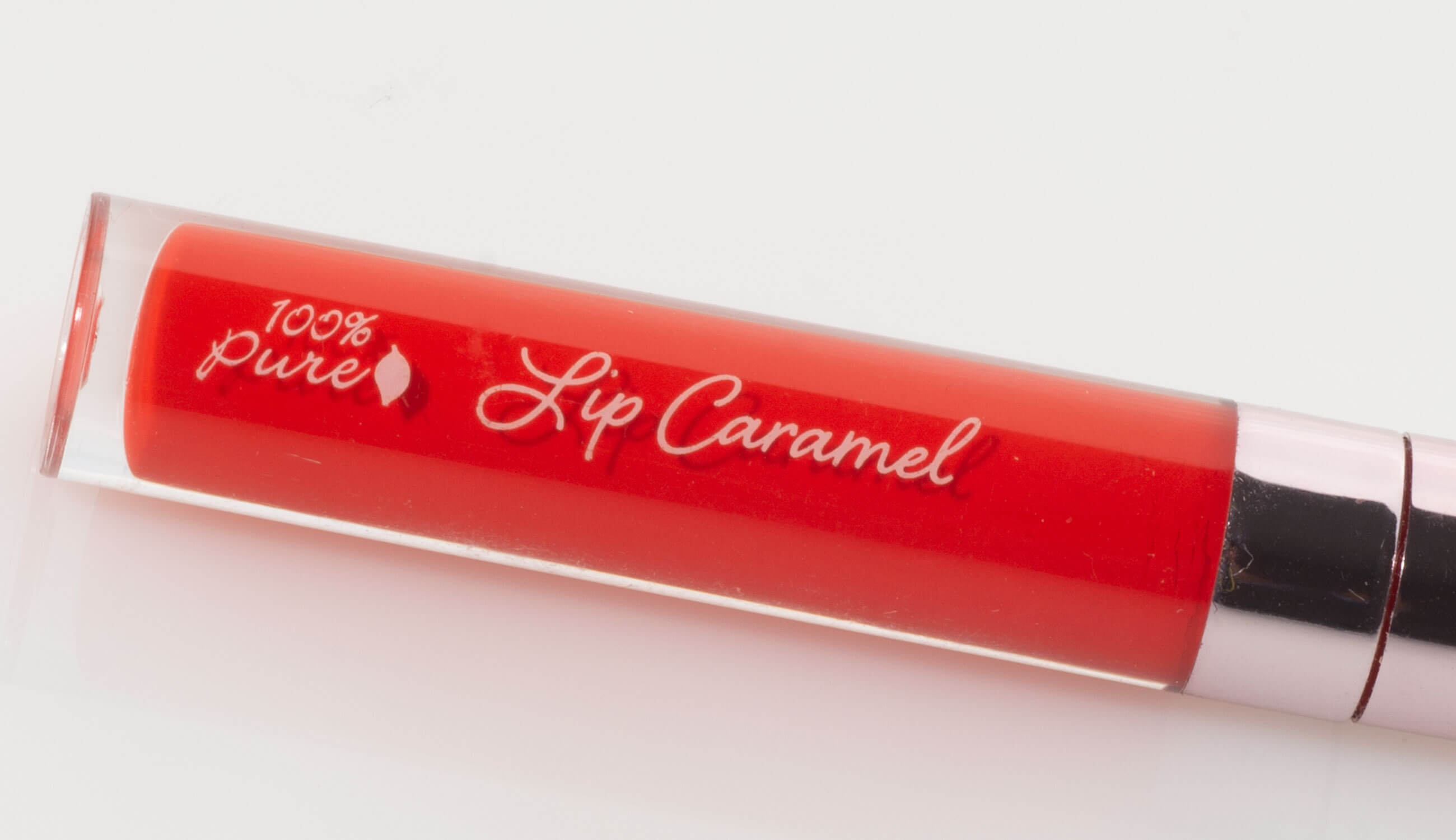 If Red Velvet is the mature older sister in college, Scotch Kiss is her rebel twin who is the life of the party and social butterfly. This vivacious, glossy lippie is nearly neon with lots of orange blended into the shade. It reminds us of 50's vintage neon red and is our go-to choice for spring and summer days out in the sun. Bonus – the blackberries infused in the formula actually help to fight sun damage, which means more worry free beach time in style.
Shade library: Fruit Pigmented Pomegranate Oil Anti-Aging Lipstick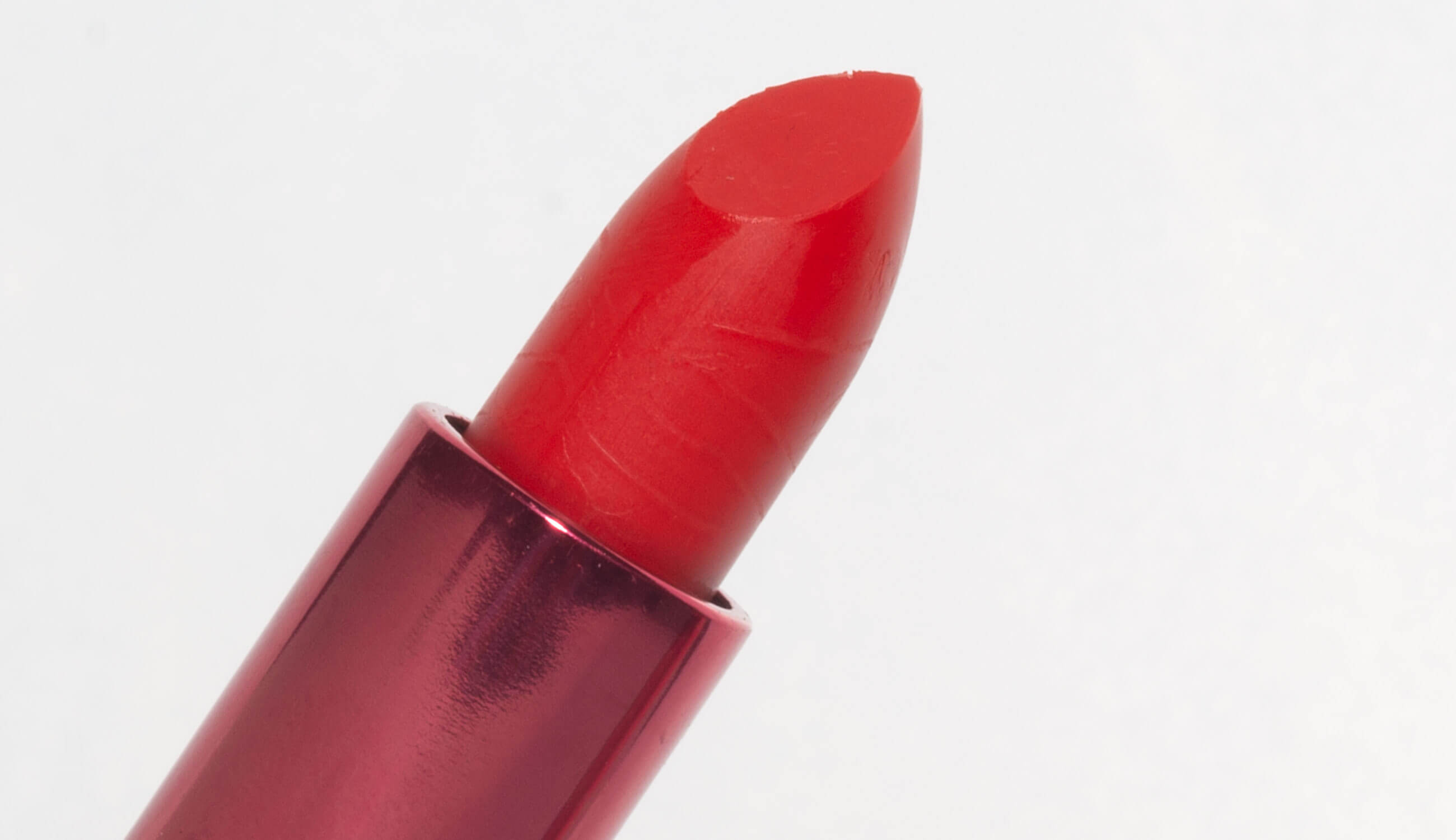 Much like Scotch Kiss, Hibiscus reminds us of vintage red-orange, but this shade is a bit deeper and smokier with a hint of brick tone. We love how Hibiscus blends the vibrancy of Sonora with some of that shine you find in Scotch Kiss, but this shade is all her own as it contrasts with any skin tone to appear more orange, red, or rust.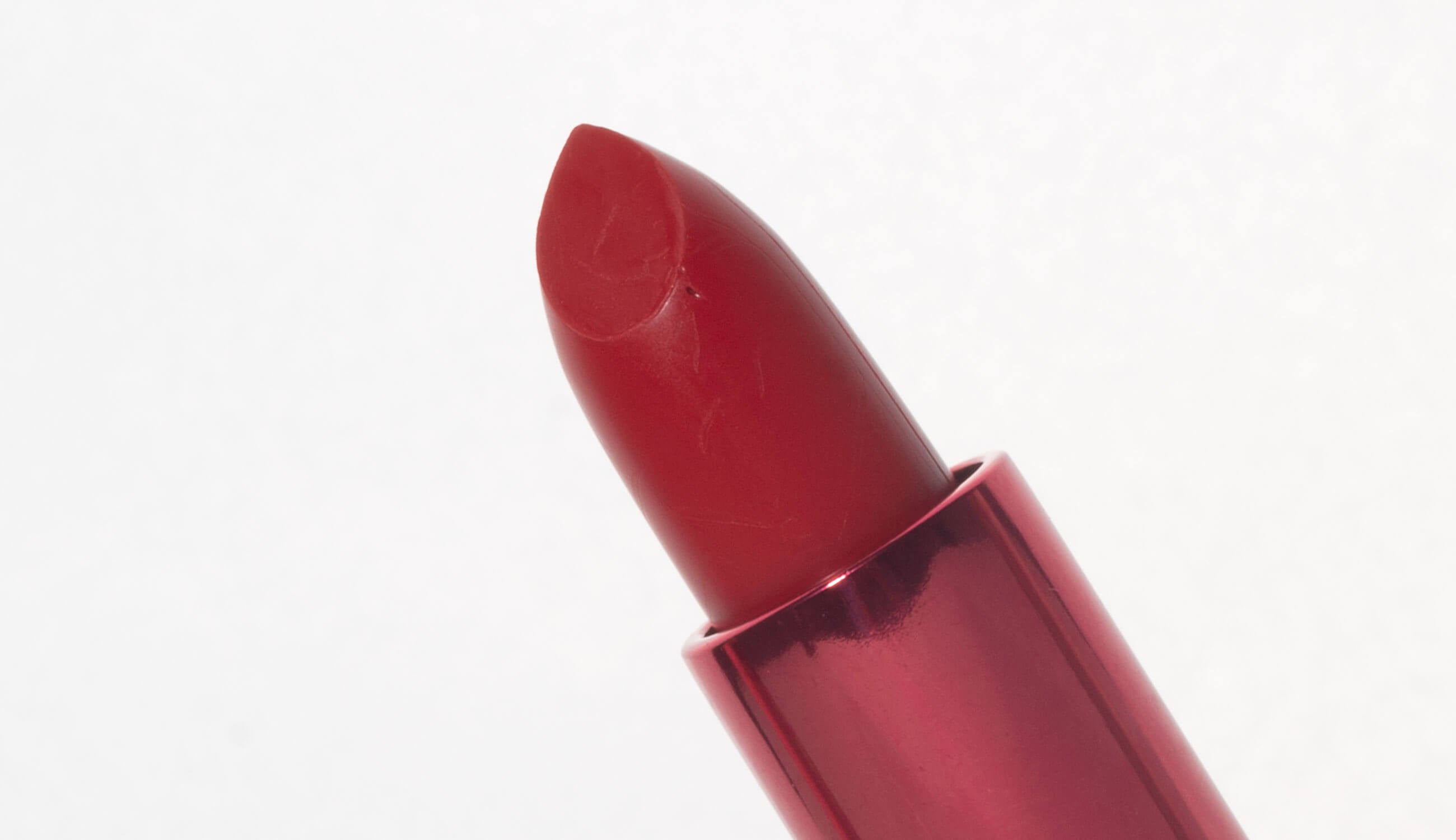 Satin and sweet, our anti-aging lipstick in the shade poppy is perfect for any pout. A true blood red, poppy combines the depth of pomegranates and raspberries but is balanced by the warmth of tomatoes. Trust in the cocoa and shea butters to keep lips moisturized and tasting sweet.
We carefully hand-select products based on strict purity standards, and only recommend products we feel meet this criteria. 100% PURE™ may earn a small commission for products purchased through affiliate links.
The information in this article is for educational use, and not intended to substitute professional medical advice, diagnosis, or treatment and should not be used as such.
Sign up to our email newsletter for more blog updates and exclusive discounts.
< Older Post | Newer Post >