Let's say it again: sun protection is an all-year-round necessity!
Posted on June 8, 2022
Written by: 100% PURE®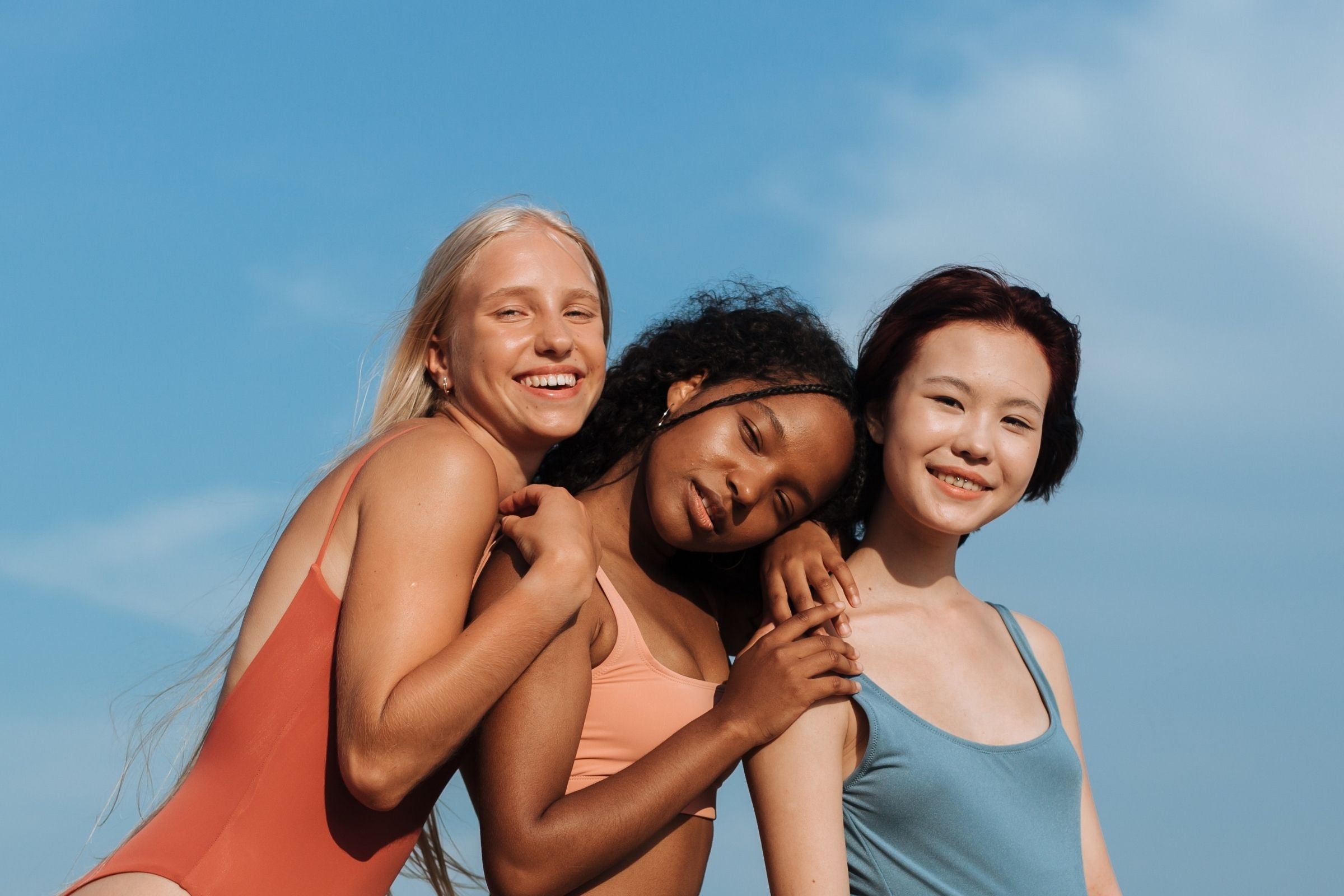 Just like drinking water, exercising, or taking our vitamins, we sometimes put off on the things we should be doing every day.
And with summer officially in full swing, there's no better time to review the importance of sun protection. This time, though, we're taking a look at our sun protection all-star, zinc oxide.
What is Zinc Oxide?
According to the American Chemical Society, Zinc oxide is a common inorganic compound with a wide range of uses. It is insoluble in water but soluble in dilute acids and bases. Its melting point is extremely high—1975 ºC, where it also decomposes. And as a mineral ingredient, zinc oxide often appears as a white powder.
Zinc oxide has been used for decades for a number of purposes, and for good reason!
This versatility has made zinc oxide a popular ingredient in a wide range of products, including diaper creams
Let's take a look at the ways in which zinc oxide supports our skin.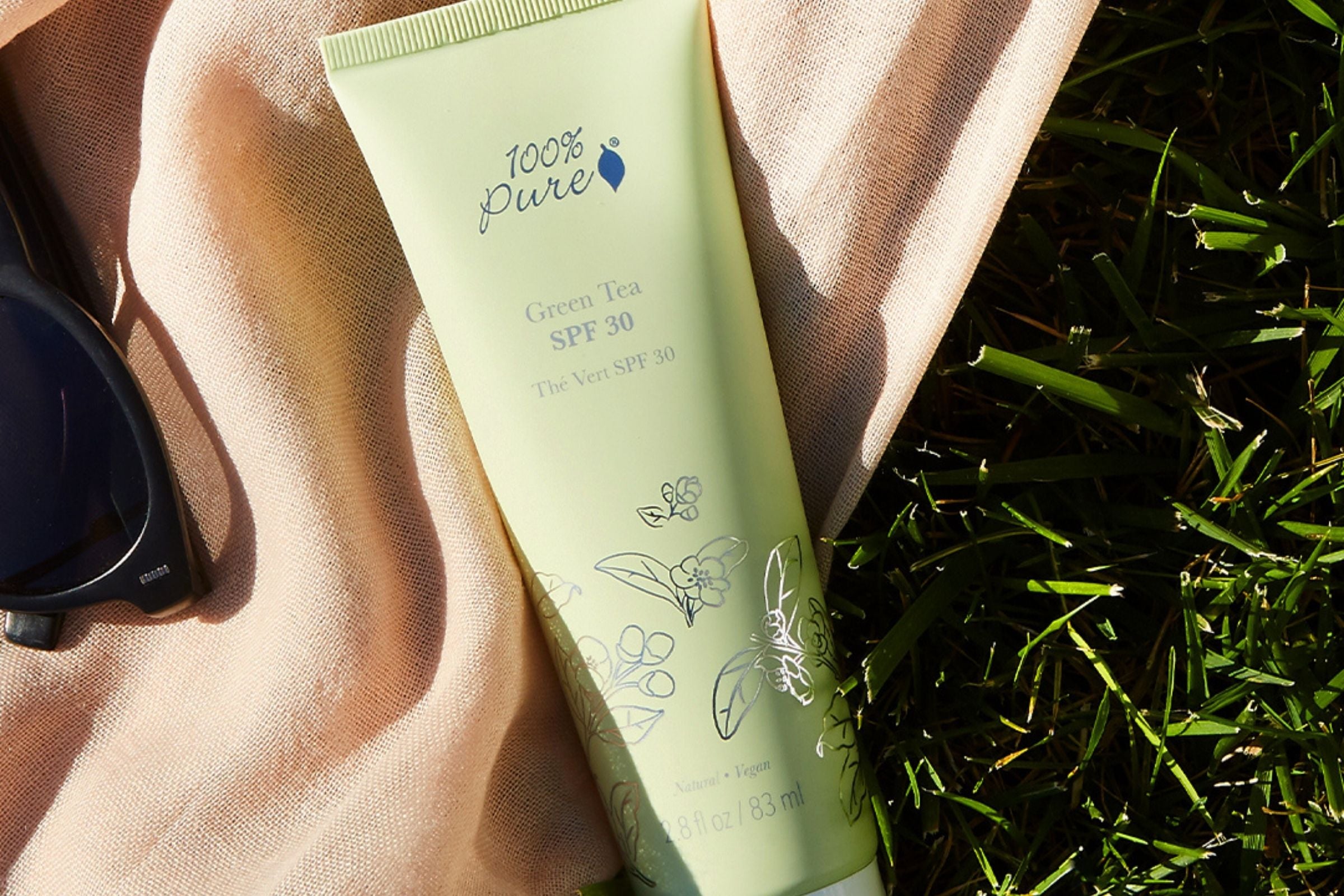 How Does Zinc Oxide Benefit Our Skin?
As mentioned above, zinc oxide is quite versatile–especially when it comes to supporting the healing of skin. As a highly versatile, soothing ingredient, zinc oxide has been used for decades for a number of uses, including preventing diaper rash in babies, soothing insect bites, and calming down itchy, irritated skin. In recent years, however, zinc oxide has been especially favored for its sun protection benefits.
Newsletter
Subscribe
for more blog updates and exclusive discounts
Of course, the way it shields our skin from UV rays is definitely worth mentioning, let's take a more in-depth look at all of zinc oxide's skin benefits.
Sun Protection
Research has indicated that zinc oxide has a natural affinity for sun protection, which works by absorbing the UVA and UVB rays from the sun, effectively blocking them from entry into the skin. However, this effect depends on the product's concentration.
Sunscreens vary in efficacy because different products use different zinc oxide percentages, and in this case more is more. Typically, you can expect mineral sunscreens to contain around 25-30%.
Different products use different percentages of zinc oxide which is why the effect varies. The more zinc oxide is on your skin, the longer it is protected from sun damage. Usually, sunscreens contain 25% to 30% of zinc oxide.
Anti-Bacterial
Zinc oxide is not only soothing, but it's also antimicrobial and anti-inflammatory, making it helpful for healing wounds. According to one 2003 study examining the antibacterial effects of zinc oxide on E. coli, it was suggested that zinc oxide may lower the risk of developing a bacterial infection, specifically by preventing the bacteria from internalizing.
Anti-Aging
Zinc oxide may also have benefits for anti-aging. As we age over time, our skin slowly reduces the production of natural oils in the pores, which makes it more difficult for the skin to retain moisture. Zinc oxide's protective abilities help to keep that moisture in, while preventing sun damage.
Acne
Due to zinc oxide's anti-inflammatory properties, it's often blended with additional antibacterial ingredients to help minimize pain while supporting recovery, making it a useful product for acne.
Skin Irritation
Because of its soothing benefits, zinc oxide is regularly found in products meant to combat irritation in the skin.
Moisturizing
Because of the way in which zinc oxide creates a protective barrier on the skin, it can also help trap water in the skin to prevent trans-epidermal water loss, which will help keep your skin plump and hydrated all day long. Before your zinc oxide sunscreen, we recommend a serum or moisturizer with hyaluronic acid, like our Rose Hyaluronic Acid Serum.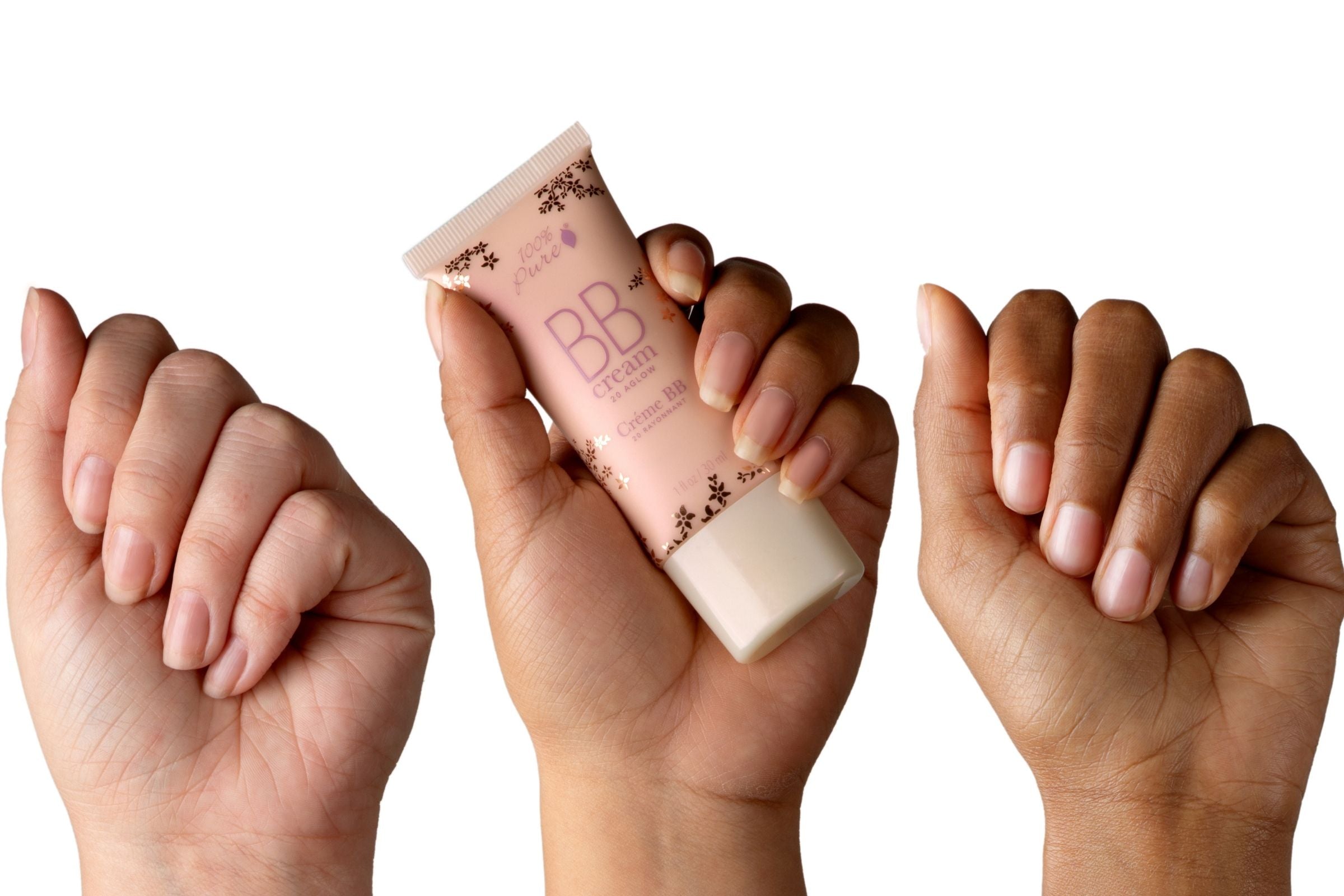 What Products Can We Find Containing Zinc Oxide?
A few years ago, a quality mineral sunscreen was much more difficult to come by. But as skincare technologies continue to advance, it's becoming increasingly easier to find a zinc oxide sunscreen that's soothing, and blends into the skin with minimal white cast.
And at 100% PURE, we're passionate about sun protection* that's kind to our skin and the planet, as you can see below!
Green Tea SPF 30
A hydrating SPF 30 sunscreen lotion formulated to defend against harmful UV rays, with SPF while nourishing and moisturizing tired, thirsty skin with green tea and aloe.
Yerba Mate Mist SPF 30
An SPF 30 spray created to provide full UVA/UVB protection for all-over wear, while protecting against free radicals and environmental pollutants with plant-derived antioxidants.
Tomato Lycopene SPF 20
A light-as-air SPF 20 moisturizer that nourishes the skin with lycopene, an antioxidant found in tomatoes known for protecting against the sun's harmful UVA and UVB rays. Contains 5% zinc oxide & 4% titanium dioxide.
BB Cream
Our BB Cream hydrates the skin to create a naturally dewy, fresh appearance for the skin. Coverage is light-medium and buildable, so you can layer it on without fear of caking. Contains 8.7 % zinc oxide, 4.6 % titanium dioxide.
Fruit Pigmented® Healthy Foundation
A liquid, full-coverage fruit pigmented® foundation that nourishes the skin with soothing aloe and antioxidant-rich superfruit oils, while managing oiliness with super-absorbent rice powder to create a flawless matte finish. Contains up to 10% zinc oxide, 15% titanium dioxide.
Fruit Pigmented® Tinted Moisturizer
A hydrating, soothing tinted moisturizer designed to provide dewy, lightweight coverage with fruit-derived pigments. Refreshes skin with aloe and cucumber, while providing light-medium coverage. Contains up to 10% zinc oxide, 5% titanium dioxide.
Bamboo Blur Matte Foundation
Enjoy matte coverage without the weight, with our lightweight, medium coverage fruit pigmented® foundation. Made with blurring, oil-absorbing bamboo silica.Contains zinc oxide and titanium dioxide.
We carefully hand-select products based on strict purity standards, and only recommend products we feel meet this criteria. 100% PURE™ may earn a small commission for products purchased through affiliate links.
The information in this article is for educational use, and not intended to substitute professional medical advice, diagnosis, or treatment and should not be used as such.
Sign up to our email newsletter for more blog updates and exclusive discounts.
< Older Post | Newer Post >