World Environment Day: How We Practice Sustainability
Reduce, reuse and recycle with 100% PURE
Posted on June 5, 2022
Written by: 100% PURE®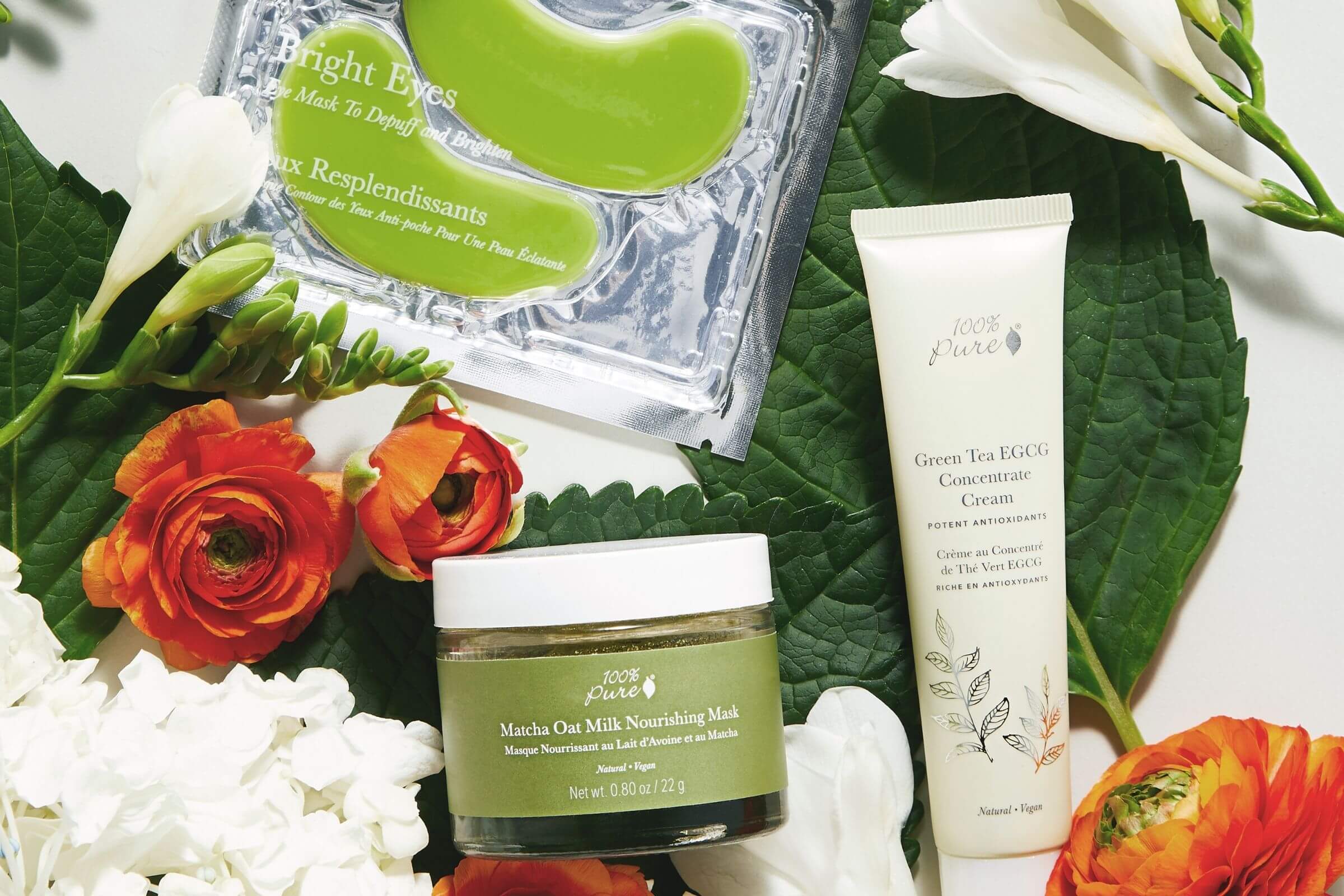 When it comes to protecting the environment, every little bit helps. From sustainable packaging to natural ingredients, even the beauty industry has become greener and cleaner to save the planet. At 100% PURE, we know being eco-friendlier with our skin care choices is not just a fad – it's our way of life!
In celebration of World Environment Day 2022, we wanted to highlight the ways that 100% PURE is practicing sustainability. Since our mission is to create the absolute healthiest line of skincare, it's only natural that we would also be healthy for the environment and the future of our planet.
What Is World Environment Day?
World Environment Day on June 5th is the biggest international day for the environment. Led by the United Nations Environment Programme (UNEP) and held annually since 1973, the event has grown to be the largest global platform for the world coming together to protect the planet.
With millions of people spanning over 150 countries, the UN international day raises awareness and celebrates environmental action. This year's host for World Environment Day is Sweden. It will be an opportunity for the country to showcase its innovative work on the environment over the past 50 years.
But this pioneering day is not just limited to governments, civil societies, or schools. We may not realize it, but the beauty industry has a large impact on the earth too, which has prompted some brands to focus on more environment-friendly products and sustainable packaging.
At 100% PURE, sustainability is more than a buzzword. It's an everyday way of seeing the world and making sure we have a positive environmental impact. It starts with 100% natural, biodegradable formulas down to sustainable packing peanuts – and much more!
Newsletter
Subscribe
for more blog updates and exclusive discounts
How 100% PURE Practices Sustainability
Living sustainably isn't just something we do once a year but is a lifestyle we adopted from the very beginning. 100% PURE products are truly environmentally friendly: our formulas, packaging, labels, and packing materials are all safe for you and environmentally friendly.
In honor of World Environment Day, here are some ways we keep it green and clean:
Recycling with Reason:
100% PURE packaging is made from recycled materials – post-consumer recycled glass, plastic, tin and paper. We vow to reduce petrochemical-based packaging by 75% and replace all packaging with post-consumer recycled (or recyclable) materials by 2024. Materials otherwise that would have compiled into ever-growing landfills. Instead of creating more trash, we always package all our pure formulas in packaging that was once a plastic water bottle, old coffee paper cup, or even an old bottle.
We also reward in-store recycling with a free trial-size product. Our aluminum compacts are made of recycled aluminum, which includes our powder foundation, bronzers, luminizers, and cream foundations.
After you are done using your 100% PURE product and in-store recycling is not within your reach, please continue the cycle and instead of placing it in your trash, put it in the recycling bin. If it is a plastic container, recycle with your other plastic #2, #4, or #5. If it's a glass container, please recycle with other glass; if it's metal packaging, please recycle with your soda cans.
If you have a hard-to-recycle product and just aren't sure what to do with it, we'll get to a non-profit that will gladly take those items off your hands – and the environment.
Eco-Friendly Shipping
We ship orders in recyclable shipping boxes, and protect products from damage with biodegradable packing peanuts made from corn starch. We use non-toxic soy and vegetable inks on everything we print – from catalogs, labels, boxes, ribbons and even our makeup which is all colored from fruit and vegetable dyes! These natural inks are non-toxic and don't pollute our environment or our oceans when washed down.
Solar Power Saves
100% PURE products are made with sun power! Our principal office boasts 100% solar-panel roofs powered for the entire company since 2014. That produces about 276,000 kilowatt-hours per year, preventing over 170 metric tons of carbon dioxide from being emitted through the utility company. That's the equivalent of removing 33 cars from the roads, or planting 4,400 trees. We're also proud of our "Green Business Certification"!
How You Can Do Your Part to Help the Planet
Since we practice sustainability every day, it's an easier task and our pleasure to recommend what you can do to make a huge impact for healthier products for you and the planet.
Check out how we take every action possible to mitigate the impact our products and packaging have on the environment and how you can pledge to celebrate better beauty on World Environment Day:
Pact Collective: Recycle Your Empties
100% PURE has a partnership with Pact Collective; a nonprofit collective that collects hard-to-recycle beauty packaging from ending up in our overfilled landfills. Pact can rethink the way beauty packaging is made, used and disposed of and make it more sustainable.
Pact accepts all sorts of common beauty and personal care packaging – and it doesn't have to JUST be 100% PURE products. From lipstick tubes to travel bottles, any Pact-approved package can be processed through the company's recycling program.
Check out some other products Pact will take off your hands – and the planet:
Plastic jars/pots, tubes, sticks, and small (e.g. travel size) bottles

Plastic pencil components (e.g. for eye/lip liner, brow pencils)

Makeup compacts (with nothing left in the pan)

Lotion pumps, treatment pumps, all dispensers

Lipstick and lip gloss tubes, applicators

Colored glass bottles and jars

Mascara tubes and wands

Plastic caps
We believe that no action is too small or too big when it comes to helping Mother Earth; after all, each little thing can make a big difference and the changes we make adds up. We know every decision has a huge impact which is why we're extremely careful about the choices we make. Thank you for trusting 100% PURE to make healthier products for you and the environment.
Together we can have a large impact, one that will spread awareness around sustainable business and environmental sustainability. So keep your vanity intact while you ensure you don't strip your precious beauty and mother nature of its own beauty.
We carefully hand-select products based on strict purity standards, and only recommend products we feel meet this criteria. 100% PURE™ may earn a small commission for products purchased through affiliate links.
The information in this article is for educational use, and not intended to substitute professional medical advice, diagnosis, or treatment and should not be used as such.
Sign up to our email newsletter for more blog updates and exclusive discounts.
< Older Post | Newer Post >