Exploring our Philanthropic efforts, including our PETA partnership - plus how you can help.
Posted on May 30, 2022
Written by: 100% PURE®
More than ever before, it matters where we as consumers choose to spend our money.
We know that when you purchase beauty and skincare, you're concerned with far more than the efficacy of a product; it also matters how the product was made, its ingredients, and the business practices that were implemented to create the product.
And at 100% PURE, we never forget that.
We want our customers to know that we're every bit as invested in the planet as they are, and we're working to help it in as many facets as possible.
Today, we wanted to share the ways in which we're giving back.
100% PURE Values and Mission
100% PURE™ was inspired by the limits that co-founder Susie Wang noticed in the skincare industry.
This idea first began to manifest when she invested in a high-end vitamin C serum during her undergrad at UC Berkeley, only to find it had oxidized. On top of that, she also found that many ingredients common in skincare can be quite harsh.
But for Susie, the final straw was when she was working for three major skincare companies, and discovered some harsh truths about animal testing.
While many companies claim to be "cruelty-free," she found that this was often untrue: for instance, a final product might have had no animal testing involved, but that doesn't necessarily mean that the ingredients have undergone the same standard.
At the labs where Susie worked, each chemical would come with a detailed report on animal testing.
This was what ultimately prompted Susie to resign before starting 100% PURE with co-founders Rick Kostick and James Wang.
100% PURE™, the idea of "purity" is more than a name or product description–it's our dedication to creating the purest, healthiest products and educating everyone on why being 100% PURE™ is so important.
We're all about compassion, empathy and kindness; to work as sustainably as possible, and to improve the lives of the 6 billion people and animals we share this planet with.
And through our mission, we promise to uphold our commitment to sustainability and philanthropy.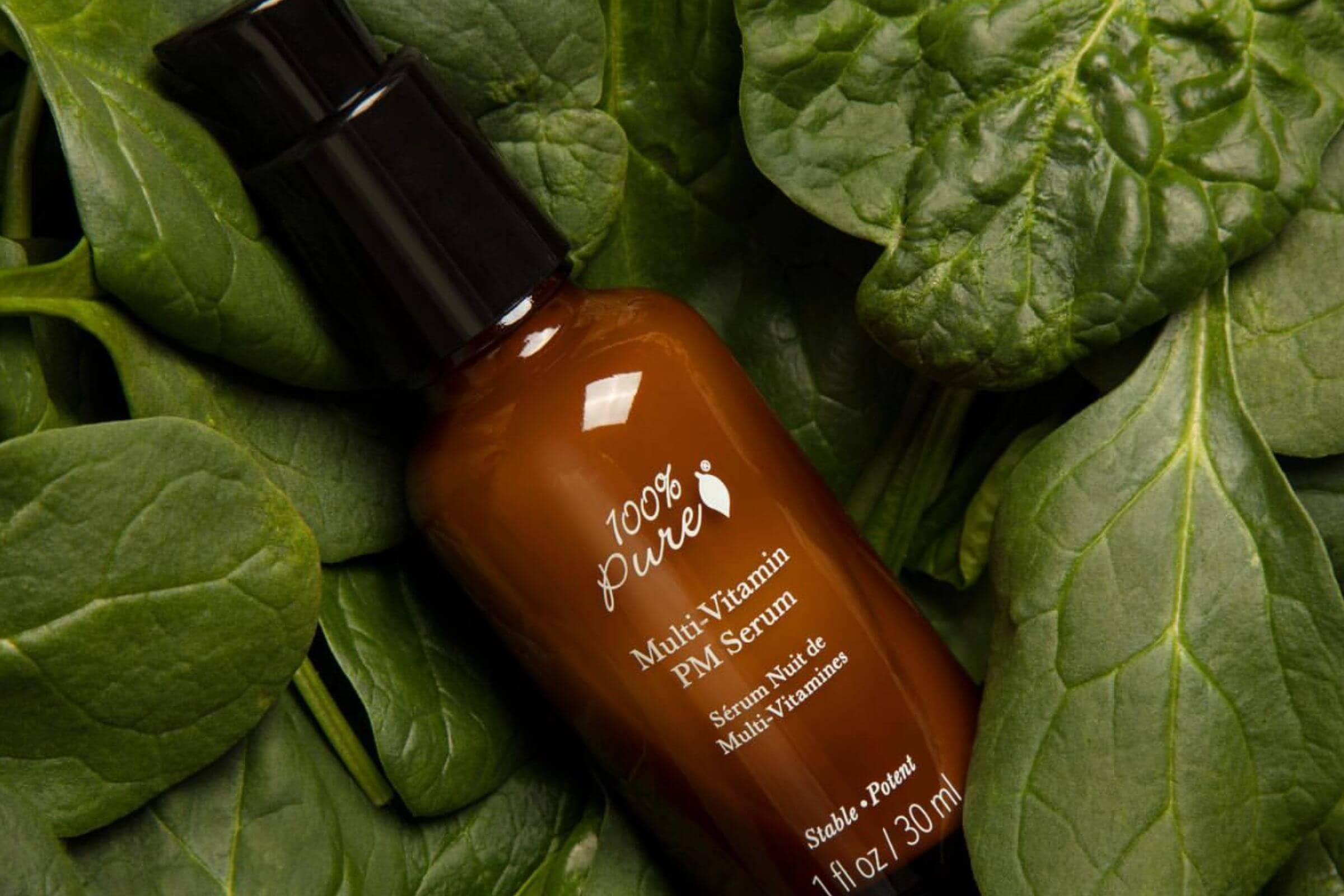 How We Make a Difference
One of our major goals is to leave a lasting positive impact on local and global communities, and in order to accomplish that, we've taken on conscious business practices to continue our support of a more sustainable future.
And this starts with our formulas, which are fully biodegradable. In other words, our products are non-toxic and safe for the environment.
Newsletter
Subscribe
for more blog updates and exclusive discounts
But of course, we can't stop there–especially when packaging is such a major contributor to waste.
That's why we're committed to reducing petrochemical-based packaging by 75% and replacing all packaging with post-consumer recycled (or recyclable) materials by 2024. Additionally, we also reward in-store recycling with a free trial-size product.
We also ship all orders in shipping boxes that are 100% recyclable, and instead of your typical styrofoam packing peanuts, we protect our products from damage in shipping with biodegradable packing peanuts made from corn starch.
And as a testament to our commitment to sustainability, our CA headquarters has been awarded the "Green Business Certification," but we're not stopping there! We've also planted hundreds of thousands of trees with Trees for the Future, which supports our mission of becoming climate positive by 2024.
Beyond our company, we also partner with both local and international organizations to support health and wellness across the globe. We also donate nutritious meals to shelter dogs, plant trees to foster local economies in Africa, promote education on breast cancer awareness, and share essential resources with Bay Area families in need.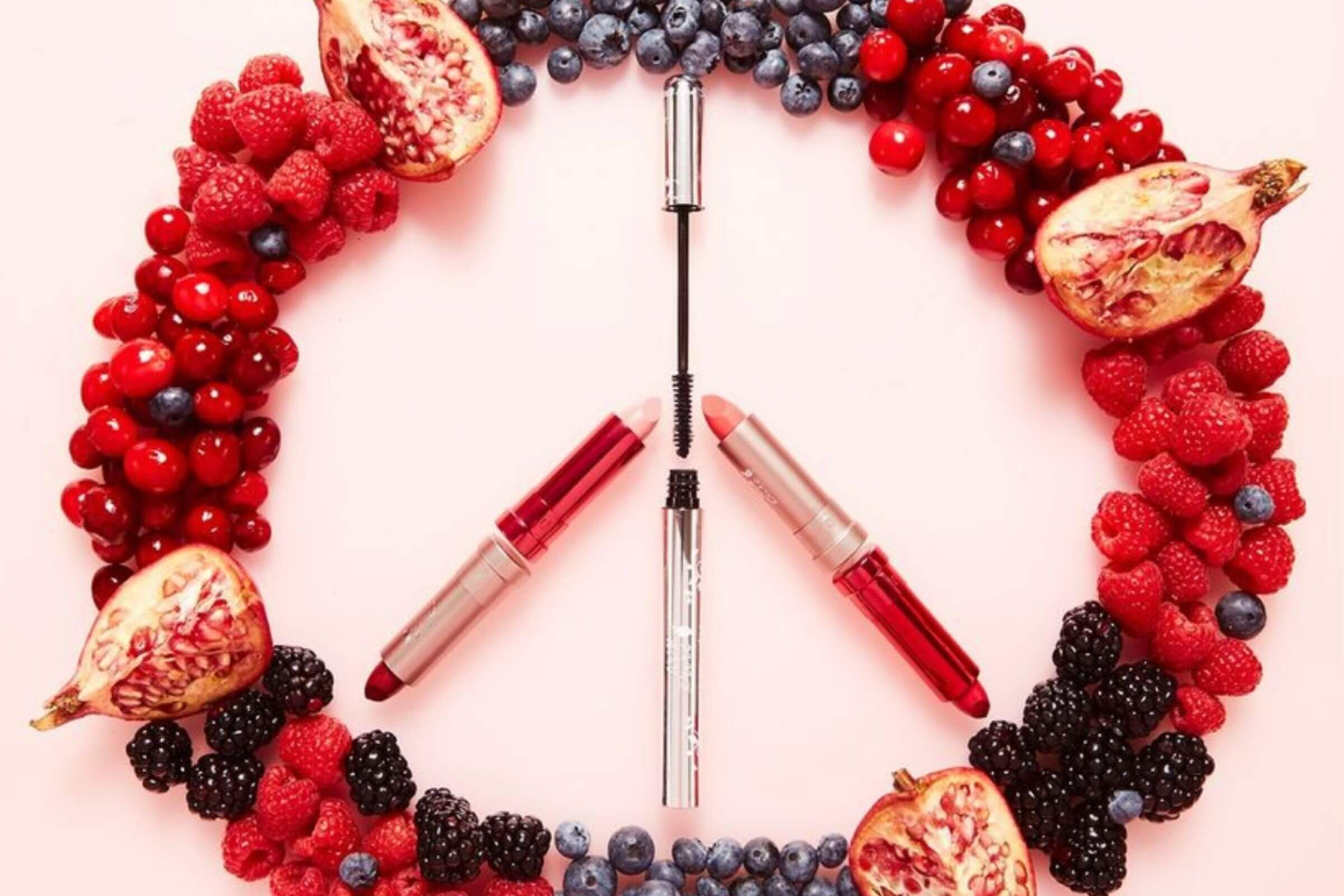 How You Can Help
As a company with a drive to be more conscious and compassionate, we love talking about the ways in which we're helping our local and global communities.
But while we're here, we also wanted to talk about how you can help as an individual.
For starters, we're major proponents of sustainable daily habits, especially diet. We encourage a diet that's plant-based or plant-forward, and to compost whenever possible.
And while we as a society need to consume less, make sure to put your dollar where it counts, especially when it comes to beauty, wellness and home products.
We strive to be a part of any sustainable daily routine, and we're always looking for more ways to do good. That's why we created the Animal Rescue sets, which supports PETA teams rescuing animals in Ukraine. 100% of proceeds go directly to PETA.
These sets include our Multi Masking Duo, which incorporates major nourishment with our Honey Almond Hand Buttercream and our Gingerade Hand Buttercream. With cocoa, avocado, and shea butters, these non-greasy hand creams are formulated to deeply moisturize and soften hands.
Then, there's our Daily Radiance Set, which is here to help amplify your skin's natural glow.
This set features our Vitamin C Serum, which hydrates, firms, and brightens with a stable blend of vitamin C, green apple, and grape.
Then, the Coffee Bean Caffeine Eye Cream is an anti-inflammatory, caffeine rich eye cream that uses green tea and coffee to de-puff while increasing circulation to brighten dark circles.
And for some extra pampering and skin-quenching, there's our Hydrate & Glow Set. This face mask trio features two of our biodegradable hydrogel masks: our Caffeine Mask, which uses caffeine to calm redness and restore dry, sun-damaged skin, and the Green Tea Water Bomb Mask, which refreshes and replenishes dry skin with green tea and cucumber.
This trio is completed by our Collagen Boost Sheet Mask, which features ginseng, retinol and vitamin c to help stimulate collagen and elastin production in order to diminish the appearance of lines and wrinkles while promoting firmness. Extra hydrating, juicy aloe and hyaluronic acid lock in hydration that lasts all day while soothing dry skin. And with natural bamboo cloth as the base material of the mask, this natural sheet mask is made from sustainable and antibacterial material, and free of artificial fragrances, chemical preservatives, harsh detergents and unhealthy, toxic ingredients.
We carefully hand-select products based on strict purity standards, and only recommend products we feel meet this criteria. 100% PURE™ may earn a small commission for products purchased through affiliate links.
The information in this article is for educational use, and not intended to substitute professional medical advice, diagnosis, or treatment and should not be used as such.
Sign up to our email newsletter for more blog updates and exclusive discounts.
< Older Post | Newer Post >