Black Owned Hair Products
Breaking down our top product recommendations from black-owned hair brands!
Posted on May 26, 2022
Written by: 100% PURE®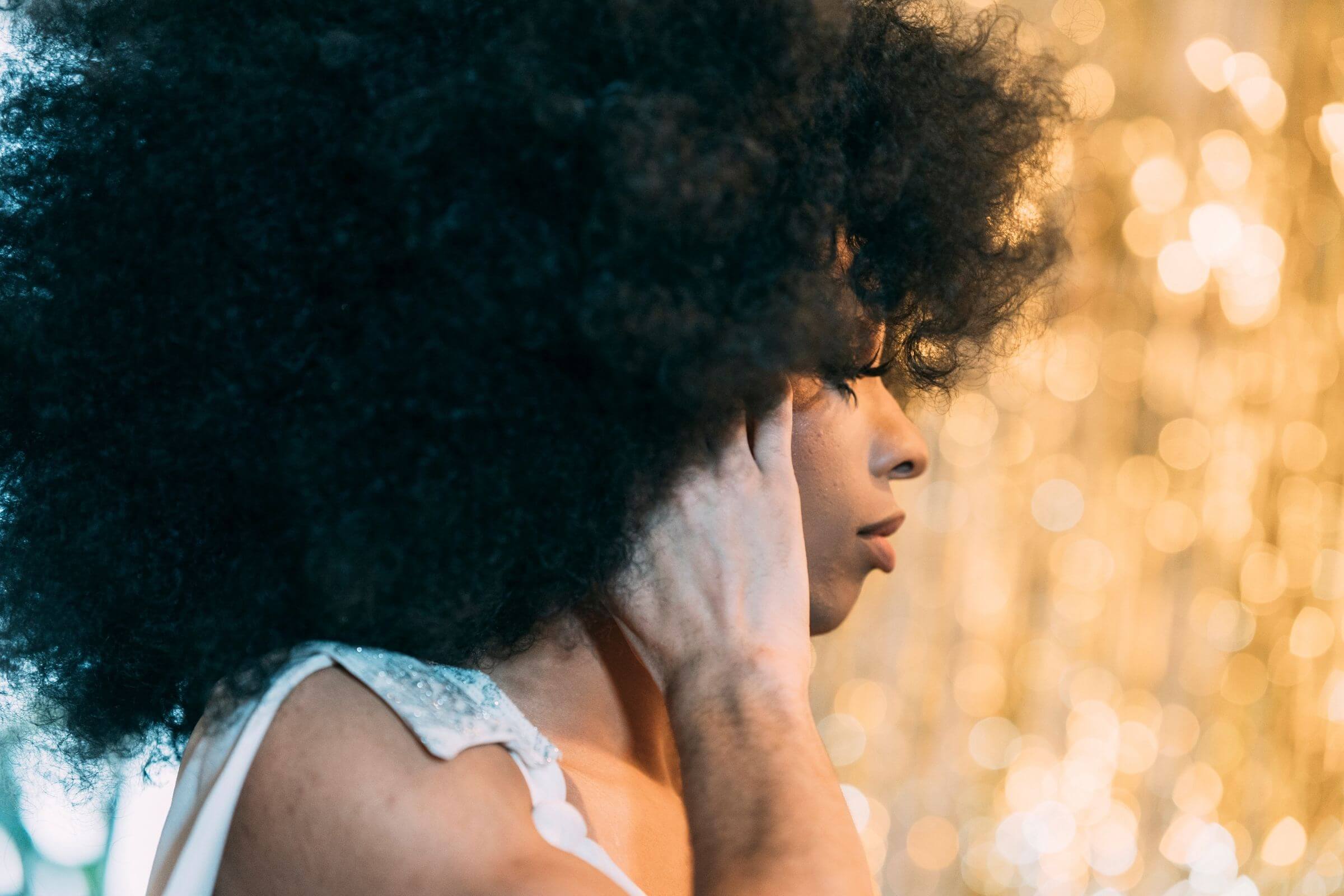 When it comes to self-care and beauty, we're always learning. For some of us, our adolescence and early adulthood involved a wide range of products tested and questions asked: how often should you wash your hair? Should you use a leave-in conditioner?
Every person's hair is unique, and everyone has their own set of hair care needs. And as the beauty industry continues to grow, we're beginning to see products that simply didn't exist ten years ago. As a result, it's becoming increasingly easier to cater to your hair type, whether it's textured, curly, coily, afro, or anything in between.
Still, it helps to have some guidance, and we're happy to provide it, and to take this opportunity to showcase black-owned hair brands, and the stellar products they're creating for every mane.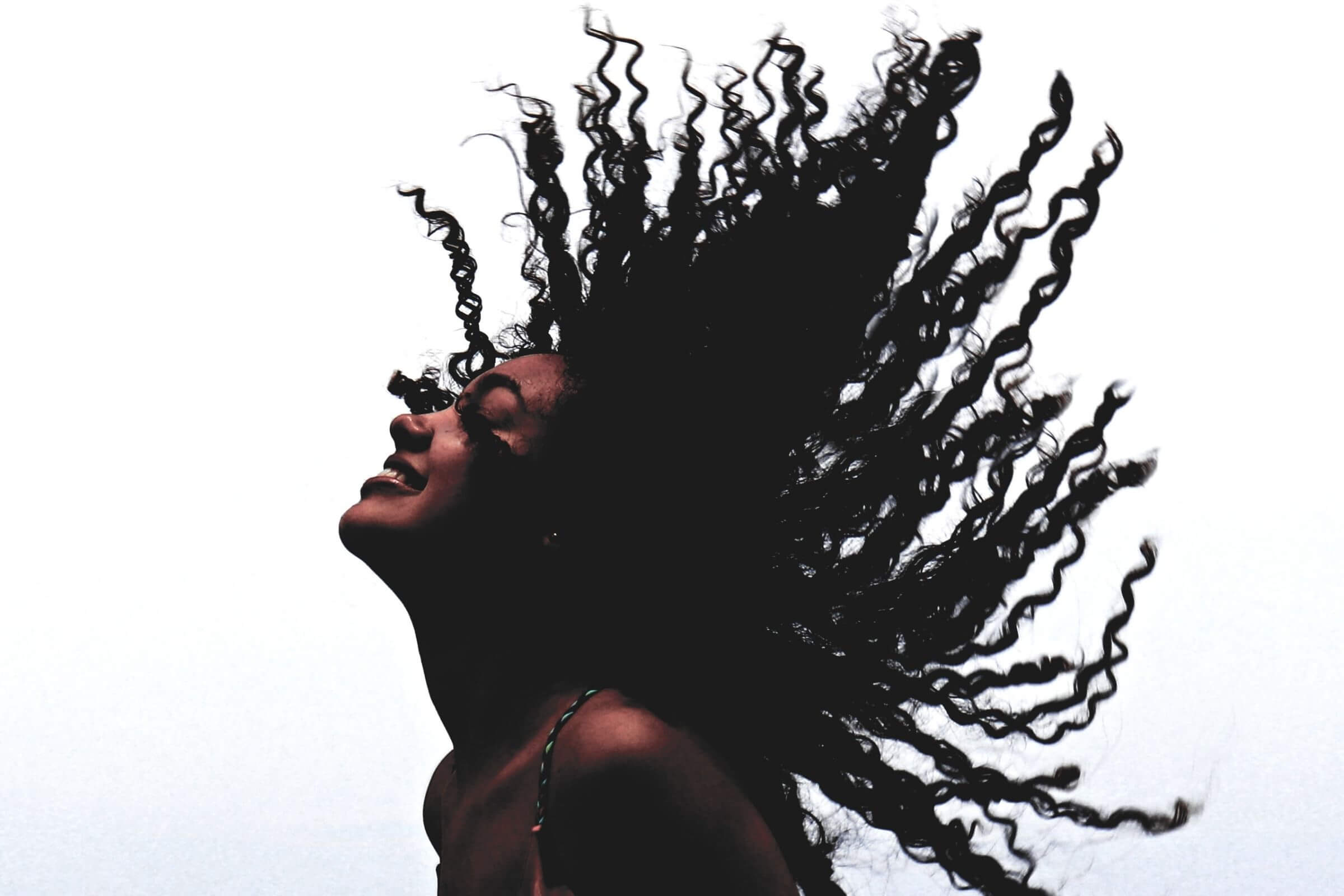 Best Shampoo: Signature Scalp Balancing Shampoo, Sunday II Sunday
Whether you suffer from a flaky scalp, or whether you live an active lifestyle, sometimes we need a shampoo that cleanses the scalp and provides relief.
Sunday II Sunday was created by Keenan Beasley, who wanted to provide products that cater to people with active lifestyles, and true to his philosophy, the Signature Scalp Balancing Shampoo is perfect for removing sweat and replenishing moisture.
Formulated with an Active Recovery Complex, this balancing shampoo helps relieve itchiness and dryness without disrupting pH balance.
With this extra gentle formula, probiotics are the star of the show, which help reduce inflammation while promoting scalp barrier health. Meanwhile, tamanu oil helps replenish moisture.
We love this shampoo both after a workout, or after a long day running errands. Even better, this shampoo is vegan, cruelty-free, and never made with sulfates, silicones, parabens, mineral oil or phthalates.
Best Conditioner: Jamaican Black Castor Oil Strengthen & Restore Rinse-Out Conditioner, SheaMoisture
For many of us, SheaMoisture has been a staple in gentle hair & body care, and we're delighted to bring this classic favorite to our list.
SheaMoisture was inspired by entrepreneur, pioneer, and mother of four, Sofi Tucker, who, as a 19-year-old widow, sold African Black Soap and homemade beauty preparations in her village in Sierra Leone in 1912. SheaMoisture was founded over 30 years ago by her grandson, Richelieu Dennis, and is today under the leadership of black CEO Cara Sabin as a fair-trade, cruelty-free, certified B-corp company.
Newsletter
Subscribe
for more blog updates and exclusive discounts
We love this conditioner, for starters, because of the way it makes our hair feel. With nourishing, moisturizing ingredients like shea butter and Jamaican black castor oil, this conditioner does wonders for hair repair, while peppermint and apple cider vinegar provide clarifying benefits.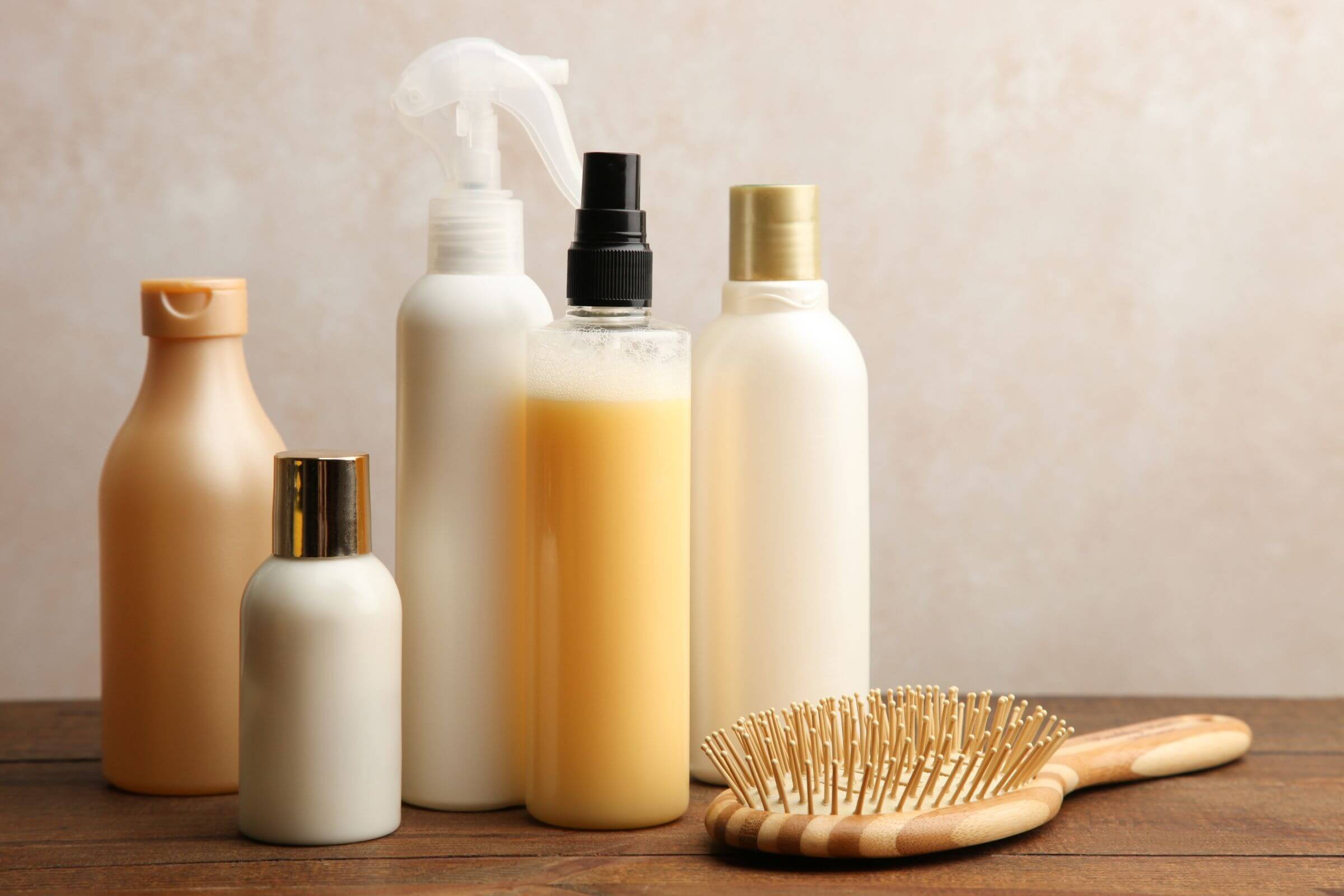 Best Leave in Conditioner: thick
Bread Beauty Supply was founded by Australian native Maeva Heim, who spent her early childhood in her mother's braiding salon. There, she developed a fascination with styling products that would take her into her adult life.
While working in mainstream beauty brands at the start of her career, Maeva recognized gaps in the conversation of hair products, and found a lack of practical, straightforward products for hair like hers.
That's why she created her own products, instead. Bread Beauty Supply is all about providing the essentials and must-haves (AKA, the "bread"). This silky-smooth cream is perfect for both conditioning and styling, and creates exquisite curl definition. And with the help of hydrolyzed quinoa protein and mango butter, the cream actively repairs while volumizing and moisturizing.
Best Co-Wash: Conditioning Cleansing Co-Wash, Mixed Chicks
Whether you have curly hair, afro hair, or a sensitive scalp, this extra-gentle co-wash from Mixed Chicks is here to cleanse, condition and repair.
This sulfate-free formula features an extra-soothing combination of oils: castor, which reduces breakage while improving flexibility in the hair, coconut, which protects the strands from protein loss, and jojoba, which provides antibacterial & anti-inflammatory benefits while promoting shine & growth.
Additionally, this vegan, hydrating co-wash includes wheat germ oil, which is known for absorbing easily into the scalp for extra softening.
Best Deep Conditioner: Be Gentle, Be Kind™ Avocado + Kiwi Mega Moisture Superfoods Hair Mask, Briogeo
Known for their gentle, effective formulas, luscious scents and vibrant packaging, Briogeo is a black-owned business that's reached cult-beauty status.
Based off the Italian word "brio," which means "full of life" or "vibrant," and the Latin prefix "geo" for "earth," Briogeo is all about bringing out the best in your hair through ingredients from the earth–for instance, this hair mask features superfoods like avocado, turmeric, spinach, spirulina, and cocoa seed butter.
We love this mask not only because it smells amazing, but also because it's deeply nourishing, and packed with vitamins, minerals, and phytonutrients. Perfect for all hair types, especially those with dry, curly, or coily hair. This mask is formulated with 97 percent naturally derived ingredients.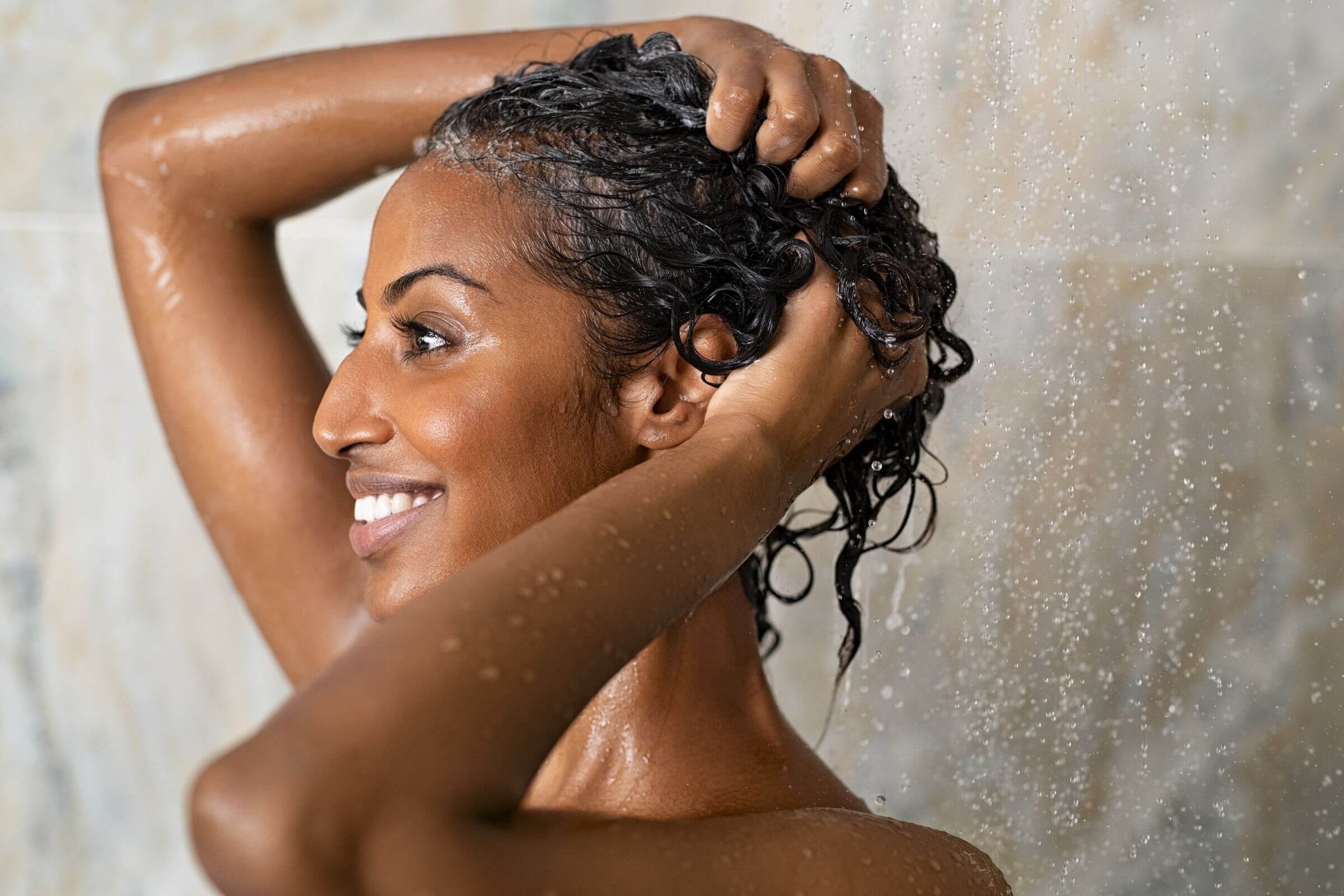 Best Serum: Argan Oil Hair Serum, PATTERN by Tracee Ellis Ross
What it is: A 100 percent natural, premium blend of ancient emollient oils to transform your dry, parched tresses into a soft, supple crown.
If your hair is extra curly or prone to damage, there are probably times when you need some serious nourishment. When the moisture masks and hot oil treatments don't cut it, an extra nourishing serum is in order.
That's why we recommend this Argan Oil Serum from Tracee Ellis Ross's brand, PATTERN.
Formulated with castor and moringa oil, this serum helps soften, strengthen, and thicken hair while supporting healthy hair growth. And with sunflower, castor, sunflower, and sweet almond oil, this serum is ideal for repairing breakage and preventing split ends. Plus, it features a sunny, vibrant scent contributed to natural citrus oil.
And while this serum is for anyone who needs some extra nourishment, it's especially suited for Afro/coily hair, combating brittleness and breakage.
Best Gel: Styling Custard Gel, PATTERN by Tracee Ellis Ross
When you're styling your hair for the day, you want a little bit of hold, but you don't want to glue down your hair.
And with this Styling Custard from PATTERN, you get that perfect balance.
Formulated with Irish moss, flaxseed oil, and agave, this gel is perfect for any kind of styling, whether it's for ponytails, flat twists, puffs, braid-outs, twist-outs, or bantu knots. When applying, this gel uses a texture that's lightweight and slippery, which provides all-day hold while enhancing curls and promoting shine.
This gel can be layered lightly for both hold and hydration, and it's ideal for both children and adults. Best suited for wavy, curly, and coily hair.
Like all of PATTERN's products, this gel is free of parabens, formaldehydes, formaldehyde-releasing agents, phthalates, mineral oil, retinyl palmitate, oxybenzone, coal tar, hydroquinone, sulfates SLS & SLES, triclocarban, triclosan, and contains less than one percent synthetic fragrance.
We carefully hand-select products based on strict purity standards, and only recommend products we feel meet this criteria. 100% PURE™ may earn a small commission for products purchased through affiliate links.
The information in this article is for educational use, and not intended to substitute professional medical advice, diagnosis, or treatment and should not be used as such.
Sign up to our email newsletter for more blog updates and exclusive discounts.
< Older Post | Newer Post >