The top-trending makeup essentials for luminous, fresh faced spring beauty
Posted on February 26, 2019
Written by: 100% PURE®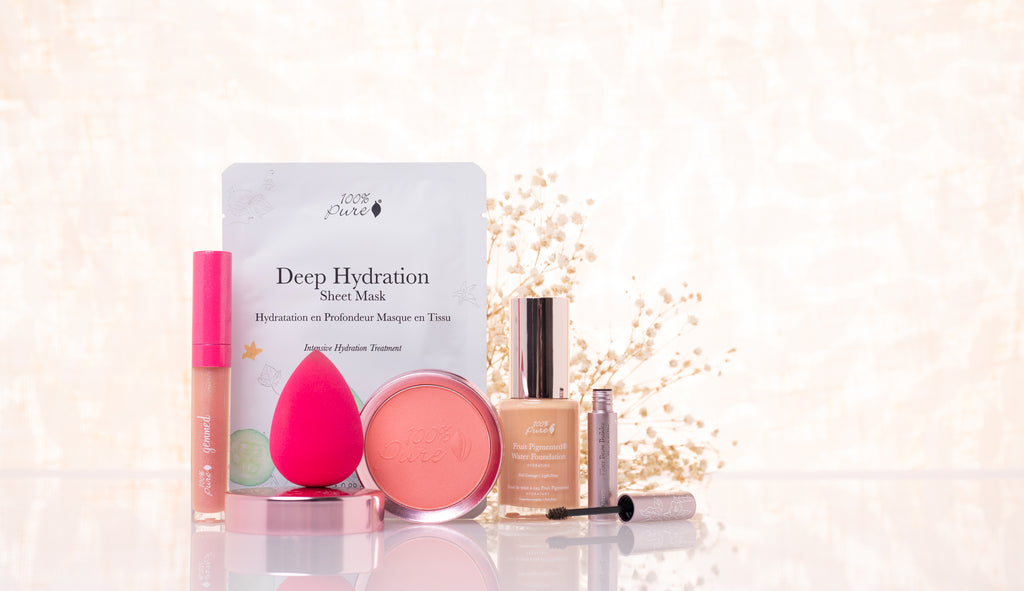 Spring is just around the corner, and we're ready to take our favorite beauty products out to thaw. What's one timeless spring beauty trend that you look forward to every year? We're swapping cool tones, smoky eyes, and heavy contour for lots of highlighted, dewy skin and full, feathery lashes.
Top trends of the upcoming spring season include very glowy and dewy skin, full, bold brows, and exciting pops of color for cheeks and lips. Here's your go-to guide for spring makeup essentials, to ensure your look stays on-trend this season.
Healthy, Glowing Skin
We don't want heavy, pore-clogging chemical foundations for our day-to-day beauty look now, do we? They won't get us that light, glowing, or fresh face for spring. Admittedly, we do want a little coverage, especially as the changing weather can negatively impact our skin.
LIGHT-TO-MEDIUM Coverage
Searching for a natural alternative to heavy, cakey foundation that doesn't compromise a flawless finish? Look no further than the 100% Pure BB Cream. For getting the most natural, skin-like finish possible we infuse this BB cream with real fruits and vegetables, which deliver nutrients directly into your skin. Antioxidant-rich cherry helps fight age inducing free radicals. This BB Cream also includes a blend of balancing herbs and florals — rosemary and lavender — that help to calm the skin, neutralize excess oil, and ward off acne.
FULL Coverage
While our BB Cream is dewy, we don't stop there with the glow - go a step further with our Water Foundation. Full coverage but still lightweight, this is like an elixir for the skin. It instantly soothes, completely hydrates the face, and reduces dry spots (and no peeling while you wear) all while giving you healthy, modelesque skin all day and night.
If that wasn't enough to make you a fan, this foundation is anti-aging with gentle but powerful grape infusion, fully vegan with and super healing with an aloe base for repaired skin over time with consistent use. Who else can say their foundation is doing double the work as a skin care product?
Blushing Beauty
Valentine's Day may have come and gone, but the love-bitten look is here to stay. We're rocking warm blushing tones of coral, cherry, peach, and pink in satin and glossy finishes. These colors don't have to stop at the cheeks - add them to your eyes and lips for a coordinated look that's straight out of a magazine. Our Fruit Pigmented Lip & Cheek Tint is a one-stop-shop for a coordinated look that screams spring-ready.
Apply a light, creamy wash of color to the cheeks for a subtle blush. Layer the tint on lips for more richness in color and a silky, comforting moisture drench for the lips. Taste the ingredients with cherries, berries and pomegranates in the formula, not to mention cocoa, shea and beeswax for nourished, hydrated lips. The satin finish of this dual purpose tint mimics the texture of your natural skin, for an effortless natural look perfect for work and play.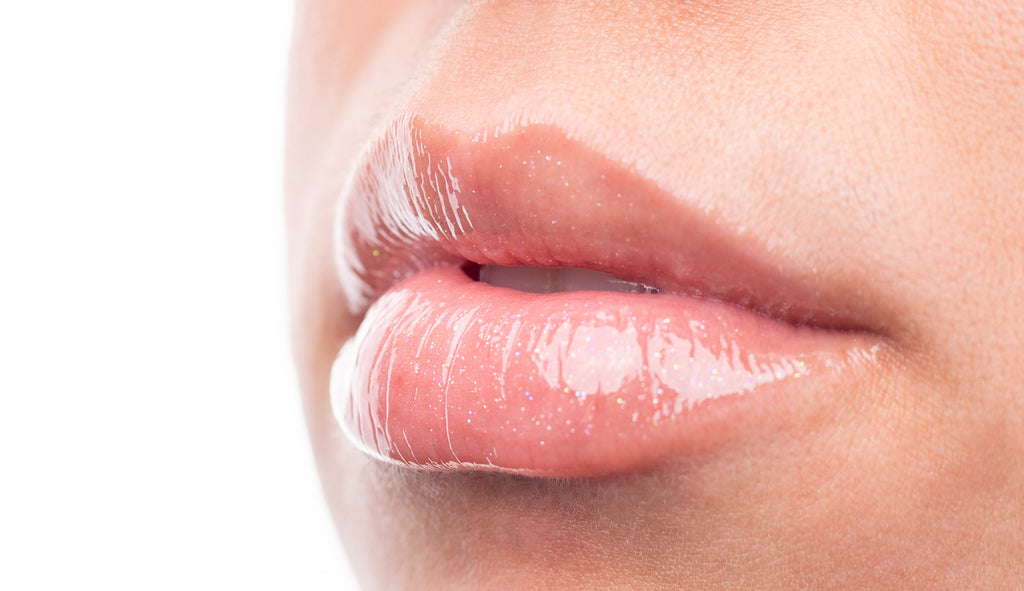 Boss Gloss
This spring it's all about gloss — and we're more than a little thrilled. This trendy finish is reigning supreme from lip products to eye makeup, and even on the skin (hello, glass skin). As far as makeup goes, we have something to please every taste, for a lasting glossy finish that sparkles almost as much as you do.
Drench your lips in hydrating shine with our Lip Caramels, offered in a range of 10 colors to complement every tone and occasion. These liquid lip colors are full pigment and high shine, in juicy spring colors like Melon Drop, Sorbetto and Cherry Cordial. Use them alone with a bold brow or lots of lashes, or on top of a lipstick for a DIY custom color perfect for pecking your spring fling.
Gloss as a trend doesn't have to mean makeup-only. Start off with pamper and luxury in the form of our Deep Hydration Face Mask. Aloe, cucumber, grapefruit and basil — no, we didn't just describe your new favorite spring mocktail. These are some of the powerhouse ingredients in this mask, and while we can't promise you'll be on vacation when you apply this, we can promise your skin will feel like it.
Take the next step in hydrating the skin with facial oils that really bring out your natural glow. We've got vitamin E-rich Argan Oil to help fight aging, dry, and flaking skin, and can boost skin bounce for more youthful texture.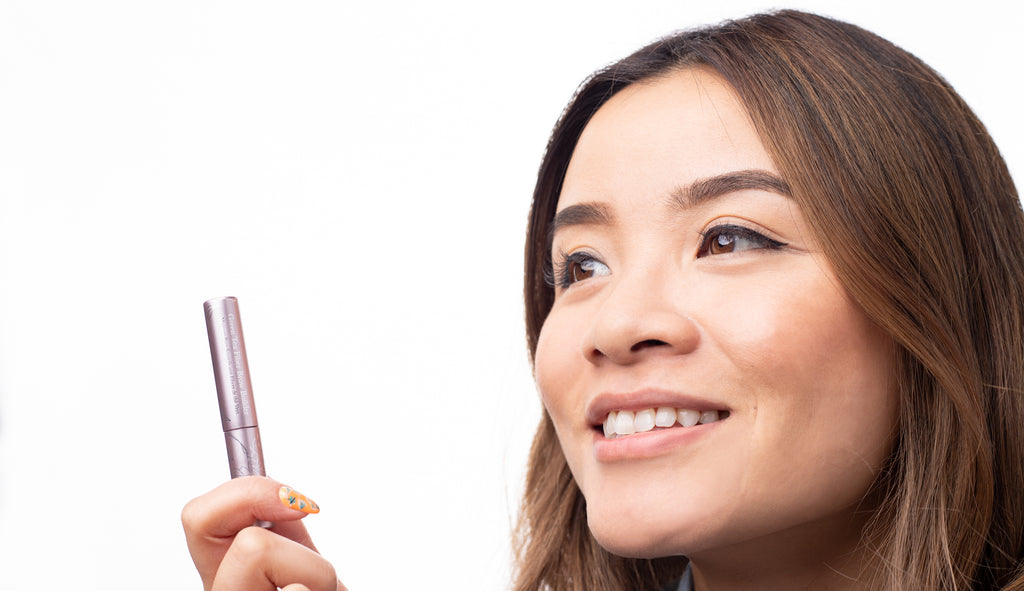 Feathered & Bold
One part of our makeup look that can't be skimped? Brows, of course — whether we're wearing makeup or not, we still have to enhance these babies. Brows give our faces clear definition and structure, and can help make everything else stand out. But alas, not all of us are naturally blessed with the bold, youthfully full brows of 2019.
Build thicker — fuller brows without anyone being the wiser — with our enhancing Green Tea Fiber Brow Builder. This tinted brow gel adds thickness and color to an otherwise bare looking brow. On top of that, this brow builder has conditioning agents seaweed, vitamins E and B5, and maracuja oil to nourish your real brows for improved fullness and thickness.
Already working with thick brows, but want to fill in the sparse areas? Try Long Last Brows for a little extra help in reaching your brow goals. This pomade is great for any kind of brow because you can build it up to the thickness and darkness you desire. In 4 cool-toned shades for mimicking roots of any color, coffee and cocoa pomade makes your brow styling experience a daily treat.
No look is complete without a set of full, voluminous lashes to frame the eyes just right. Give back to your natural lashes, with a mascara that conditions for longer strands and thicker growth. Our Maracuja Mascara comes in rich, inky shades of dark chocolate, blackberry, and black tea. Instead of toxic synthetics for coloring, we use coffee beans, tea, and cocoa to create bold pigmentation. Conditioning seaweed, Pro-vitamin B5, and vitamin E help repair lashes for more natural looking fringe. Ditch the falsies and achieve a trendy, feathery lash fantasy with the best in beauty this spring.
We carefully hand-select products based on strict purity standards, and only recommend products we feel meet this criteria. 100% PURE™ may earn a small commission for products purchased through affiliate links.
The information in this article is for educational use, and not intended to substitute professional medical advice, diagnosis, or treatment and should not be used as such.
Sign up to our email newsletter for more blog updates and exclusive discounts.
< Older Post | Newer Post >