Simple Winter Makeup Tips
Skin-loving makeup tips to get you through winter
Posted on January 27, 2022
Written by: 100% PURE®
What kinds of changes do you usually see in your skin during winter? Most often, we experience a bit of a skin purge when the weather shifts. We notice dry patches, some flaking, and our skin demanding a little extra TLC.
No matter how many winter makeup looks or makeup tips we try, our skin simply isn't satisfied if we don't take care of it first. But once we get that down, our makeup tips can't fail. Here's how we keep our skin smooth and our makeup lasting and glowing – no matter how cold it is outside.
Makeup Tips for Cold Weather + Your Skin
When the weather is cold, our skin is under a particular type of stress. This often means not only dry, crisp outdoor air, but harsh, dry heated air indoors as well. Both of these pull moisture from the skin, causing dryness, flaking, pores to appear larger, and skin to be in a state of stress.
One of our top makeup tips for this is to anticipate this seasonal shift. If we start prepping skin ahead of time with an added daily serum or weekly rejuvenating mask, we can avoid that initial upset that the skin experiences at the onset of the weather changing.
Proper Skin Prep
Let's dive deeper into the skin care aspect of winter makeup tips. First, we always want to be working on freshly cleansed and hydrated skin.
In the spring and summer, adding a bit of concealer or foundation and powder hours after our routine is totally appropriate. However, in winter, when our skin is fighting to keep itself hydrated, we need to take extra steps to lock that hydration in.
Even on days when we don't plan to be made up, including a Luminous Primer into the moisturizing stage of our skin care seriously transforms the skin. It's one of our favorite makeup tips because the reflective formula creates an angelic, filtered finish. It feeds skin antioxidants, supporting a youthful glow.
The skin may also benefit from physical or gentle exfoliation once to twice a week. A vegan option with an addictive sandy texture is our Acai Pulp Facial Scrub, using fruit and vitamins to nourish the skin.
When the skin is totally smooth, our skin will need layers of moisture. Depending on your skin type, a combined layering of serums, creams, and oils will be necessary. A dreamy daytime combo for us is the lightweight, calming, and ultra-hydrating Rose Hyaluronic Acid Serum with a few drops of pure Argan Oil. This keeps the skin smooth and plump while pulling in moisture and locking it in.
Build a Foundation
This is the time to curate our beauty routines and tailor them to our skin's needs, rather than just our desired makeup looks and beauty preferences. A great way to do this is by building up coverage just where it's needed. We'll want to avoid heavy and dry foundations that'll exacerbate texture and winter dryness in the skin.
Cream Foundation is a winter favorite of ours over anything dry or powdery. That's because it is jam-packed with fruit-based pigment, feeding the skin antioxidants and vitamins E and C while we wear it. Plus, it doesn't enhance the skin's dryness.
We start our application in the areas in need of the most coverage. Then, using a light sponge, blend out for a soft filter over the face. Creaminess and healing hydration from the avocado butter and aloe base means this foundation glides onto the skin for any makeup look and floats all day long with a soft focus and satin finish. And because of our light application, we can avoid it sinking into our pores, gathering in our oily zones, or clinging to any texture.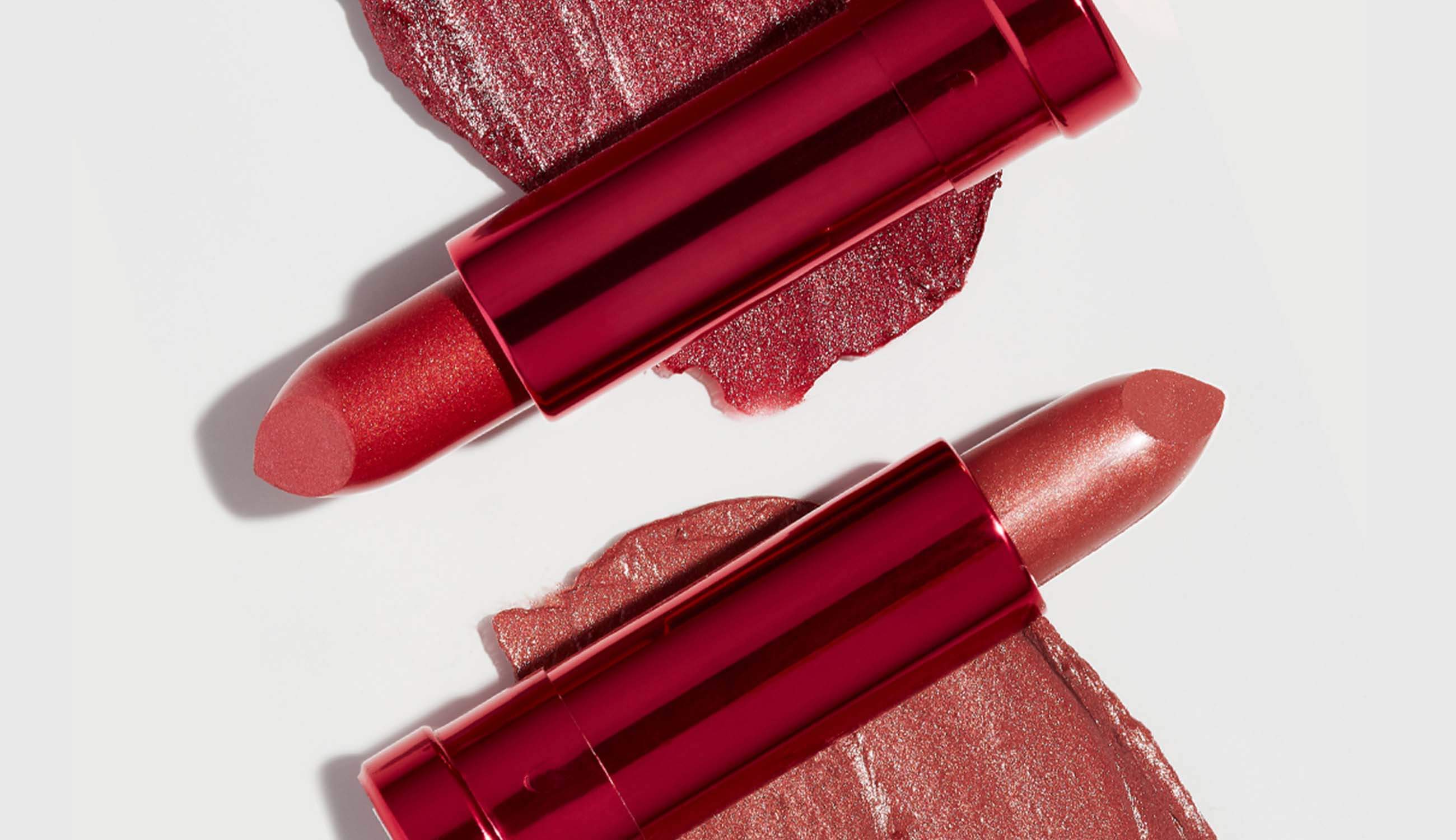 Stay-Put Pigments
One of the issues many of us tend to have in winter is makeup not lasting. When our skin is dry, it can tend to drink up anything we put on it – and this includes brush and bronzer. Ready for more complexion makeup tips? Similar to how we approach skin care in a layered manner, that's our technique for getting the most eye-catching eyes and cheeks.
This makeup tip is to layer liquids, creams, and powders for extra pop and much longer wear. For example, we like to lightly brush our lashes with translucent setting powder before working in our Maracuja Mascara. It gives the product a bit more to stick to and creates a more voluminous set of eye fringe.
With a flushed cheek, it takes just seconds to blend out the creamy, fruit-pigmented Lip & Cheek Tint, complete with cocoa butter for a really rich formula. Over the top, we can add any Fruit Pigmented Blush to enhance the flush or simply set the product for an airbrushed finish that doesn't turn into a dry, cakey mess in the harsh winter weather.
The key here is that the most liquid layer should go first, topped by cream or powder to lock it in and protect the skin underneath from drying out.
Long-Lasting Lips
While lip glosses are totally having a moment right now, the major drawback here is that they simply don't last. What's worse is that in dry weather, they can make the lips a peeling, goopy mess.
For a smooth, juicy lip that lasts, we make sure to prep and prime our lips before implementing any of our makeup tips. Weekly or as needed, exfoliate the lips with a sugar scrub or textured cloth, making sure to finish with a deeply hydrating lip balm to ward off cold sores or flaky lips.
After the prep work is done, we're opting for longer-lasting lip products like stains and liquid lipsticks. These give us the most bang for our buck as they'll last through wearing a mask, eating, and celebrating all our winter festivities.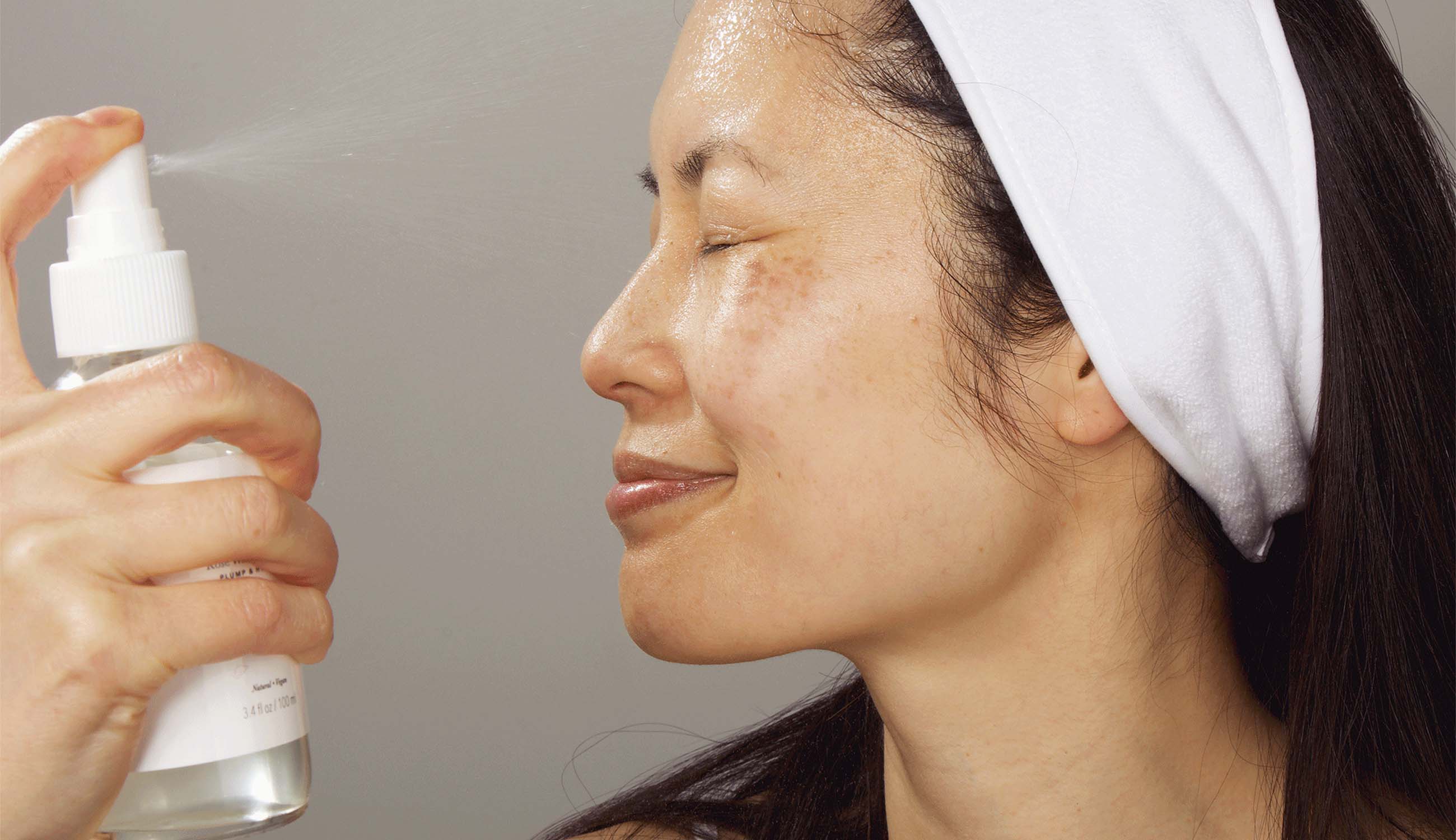 Take Setting Seriously
When it comes to skin – not just makeup, but the skin – our rule is to set it and don't forget it. Sealing in winter skin care and beauty products with a final hydrating layer is truly a game changer when it comes to makeup looks that last.
Something lightweight and healing like our Rose Water Face Mist, for example, can work on bare skin as well as serve as the last sprinkle of beauty magic over a makeup look. Setting spray melts the surface of our makeup, allowing the products to appear more natural to our skin. It adds a little bit of glow and hydration, which in turn prevents our skin from seeking out moisture from our makeup products.
We carefully hand-select products based on strict purity standards, and only recommend products we feel meet this criteria. 100% PURE™ may earn a small commission for products purchased through affiliate links.
The information in this article is for educational use, and not intended to substitute professional medical advice, diagnosis, or treatment and should not be used as such.
Sign up to our email newsletter for more blog updates and exclusive discounts.
< Older Post | Newer Post >