The Wonder of Cocoa Butter For Skin
Need-to-know details about pure cocoa butter benefits for skin
Posted on February 2, 2022
Written by: 100% PURE ®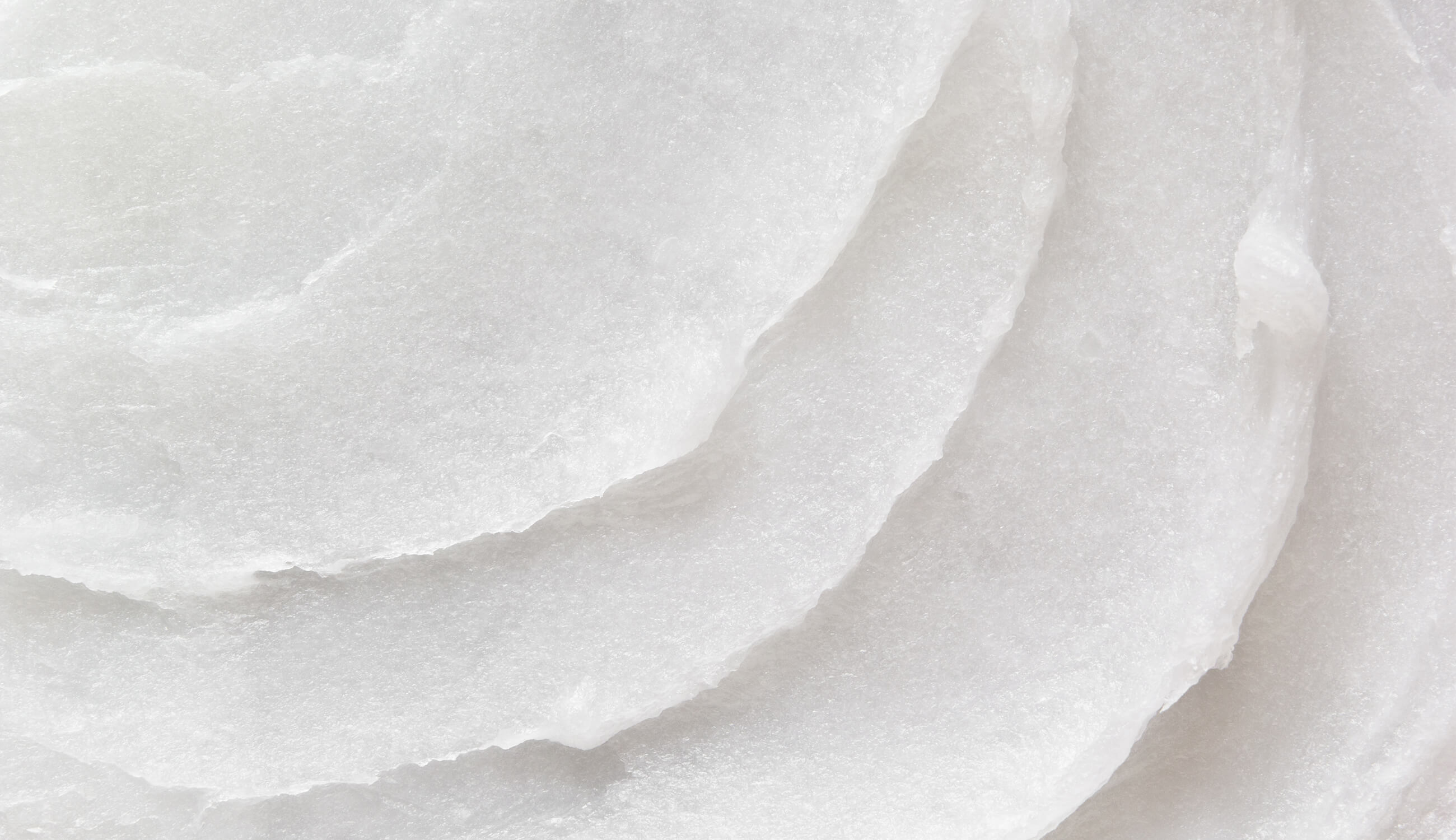 Cocoa butter is a staple ingredient in every piece of chocolate you've ever eaten – it's also a mainstay in skin care. Yes, even chocolate has an important place in your beauty routine! Let's explore the variety of cocoa butter benefits, and how you can use it in your daily regimen.
How Is Cocoa Butter Made?
Cocoa butter is no newcomer to the beauty and health care realms. It's actually been around for centuries! According to some historical sources, the ancient Aztecs and Mayans were among the first to consume and utilize cocoa as early as 460 AD.
More recently, cocoa butter has made its presence known in mainstream skin products. Further solidifying the legacy of this ingredient was the discovery of phytochemicals in cocoa butter, which help keep skin healthy and smooth.
Cocoa butter is a type of vegetable fat that comes from raw cocoa beans. Manufacturers extract cocoa butter by roasting, stripping, and then pressing cocoa beans to separate the fat. The remaining portion is turned into cocoa powder – one of our favorite bronzer ingredients! Both forms are ideal for not only consumption in chocolate truffles but in skin care, too.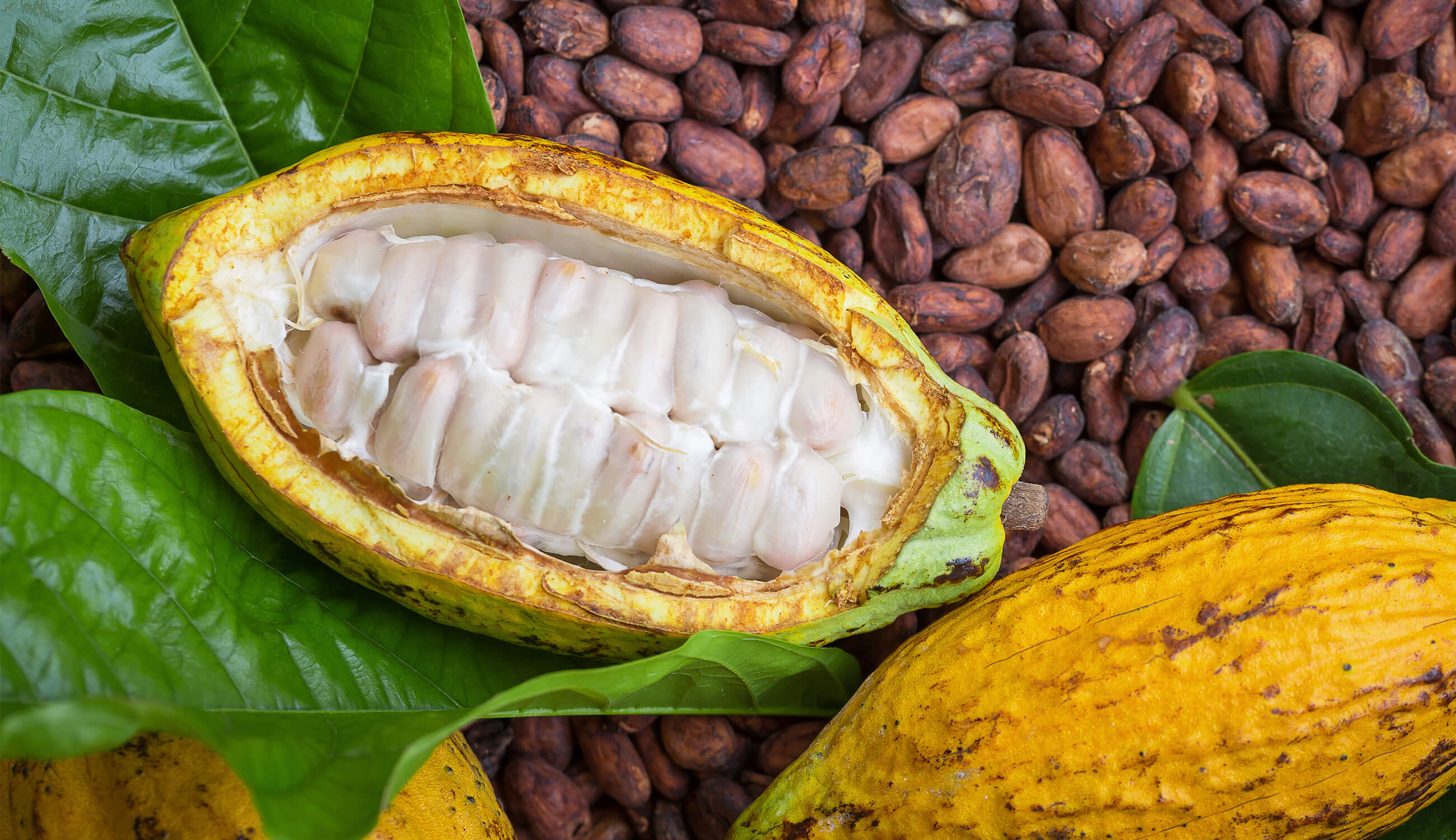 What Does Pure Cocoa Butter Smell and Feel Like?
Raw cocoa butter is pale yellow and generally sold in bulk, solid chunks. It looks a lot like bulk soap, or white chocolate. It needs to be melted for use in skin care and food at a temperature of 93-101° F. Its creamy texture is what makes cocoa butter an all-star ingredient for moisturizers and lotions. The intoxicating chocolate aroma is just a bonus!
The chocolate you buy at the store is made up of cocoa butter and cocoa powder, often with milk and sugar added. Cocoa butter can be found in basically all types of chocolate – milk, dark, and white – giving the confection its smooth and silky mouthfeel.
Thanks to its texture and long shelf life, cocoa butter is also used as an ingredient in skin care products!
4 Pure Cocoa Butter Benefits for Your Skin
So almost everyone has eaten cocoa butter at some point, and a lot of people rub it all over their skin, too. But what makes this decadent ingredient so great for skin?
Whether it's the bean, butter, or powder form of cocoa, all of these ingredients are rich in essential nutrients and antioxidants. This makes them instantly beneficial for the skin, helping to protect the skin from sun damage and premature signs of aging. Cocoa butter also has excellent anti-inflammatory properties for soothing dry patches and irritation.
Let's explore a few pure cocoa butter benefits!
Antioxidant powerhouse
Cocoa butter contains high amounts of polyphenols. Studies have shown that polyphenols can help diminish signs of aging, while soothing sensitive or inflamed skin that might be suffering from dermatitis.
As a form of antioxidants, polyphenols neutralize the free radicals that contribute to early signs of aging like fine lines, dark spots, dullness, and loss of elasticity. Dark chocolate is literally packed with polyphenols!
Essential vitamins abound
Numerous nutrients and vitamins can be found in pure cocoa butter: vitamin E and vitamin K, choline, magnesium, copper, and iron. Iron is usually found in green leafy foods like spinach and broccoli, and is a great resource for a glowy complexion. Copper is a popular skin care ingredient for supporting healthy collagen and elastin levels for supple, bouncy skin.
Excellent skin moisturizer
Pure cocoa butter is high in fatty acids and deeply hydrates the skin, as the fats in cocoa butter form a protective barrier to hold in moisture. It also contains oleic, palmitic, and stearic acids, all of which nourish the skin. This makes cocoa butter a wonderful addition to moisturizers, body lotions, and lip balms.
Reduces stretch marks and scars
There are many anecdotal claims by women – and scientific studies – that praise the regular use of cocoa butter for stretch marks. When used during pregnancy and postpartum, it can help to lessen the severity of stretch marks. Many mamas believe that cocoa butter can ease the stretch marks struggle by boosting elasticity and replenishing essential hydration.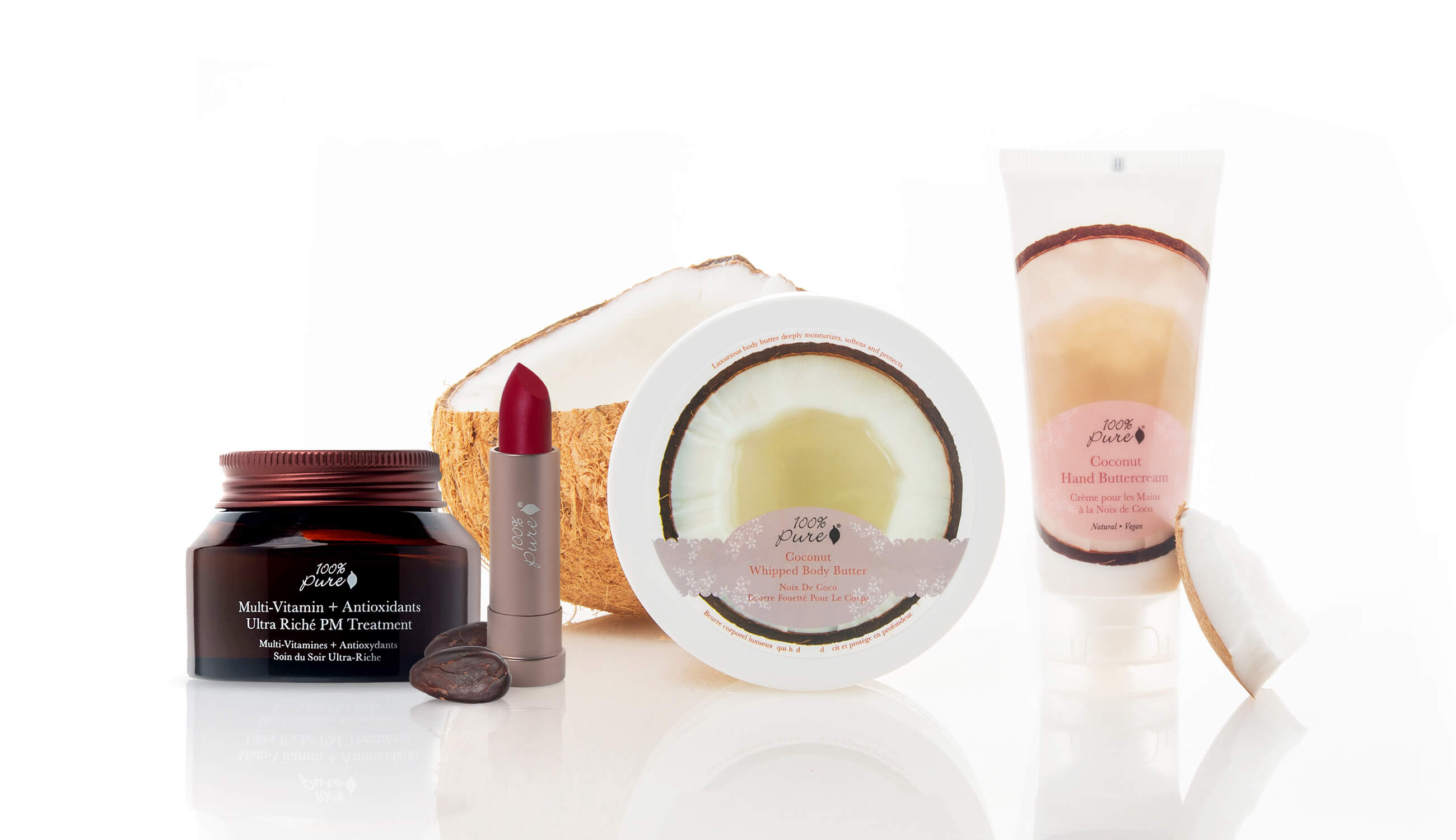 How to Use Pure Cocoa Butter for Your Whole Body
The uses and benefits of cocoa butter are seemingless endless – and not just limited to (food) and skin! In fact, many might argue that cocoa butter can do it all from head to toe. Let's explore the uses of this wonder ingredient, and how you can incorporate it in every piece of your beauty strategy.
FACE
Cream Cleanser
Our rich, creamy Cocoa Cream Cleanser is a luxurious way to start (and end!) the day. The delicious scent of this cleanser soothes the senses while the highest quality organic and fair trade Ecuadorian cacao goes to work to soften and nourish skin. Its beneficial tannins, flavonoids, and antioxidants (plus a natural, anti-inflammatory caffeine boost) reduce redness and promote healthy circulation.
Facial Scrub
Cocoa Bean Facial Scrub gently polishes your skin with organic cacao nibs and nourishing vitamin E. This is perfect to use right after cleansing with the cream cleanser above. The crushed cacao nibs gently polish away bumps, flakes, and dullness. Beneficial antioxidants and natural caffeine promote a soft, glowing complexion.
Moisturizing Mask
Is your skin in need of some drenching, decadent moisture? Our intensely nourishing Cocoa Butter Moisture Mask is the answer. It's packed with skin-beneficial fatty acids, antioxidants, minerals, caffeine, and phytochemicals. This rich mask is designed to dramatically lessen the appearance of fine lines and enhance youthful elasticity.
Dry Patch Treatment
Cocoa butter contains copious amounts of vitamins and antioxidants for the skin repair, health, and protection. This makes it a no-brainer for many skin types, especially dry skin. If you're struggling with annoying dry skin patches, our super-rich Multi-Vitamin Cream might be your new night companion.
This creamy dream is made in a base of cocoa butter, and uses vitamin C to firm and balance an uneven skin tone. This formula also adds reparative vitamin A, which boosts elasticity in skin and combats signs of aging and sun damage.
HAIR
Conditioning Mask / Scalp Treatment
We've already explored cocoa butter's fantastic moisturizing reputation, so why stop with just putting it on your skin? As a humectant, cocoa butter has healing and softening properties that will make your hair happy and healthy. Since it can strengthen the hair shaft and prevent further hair damage, using a conditioning mask with cocoa butter will be hair-rific for your tresses.
A healthy, happy scalp is essential for having healthy hair. Using a scalp treatment with cocoa butter is especially nourishing for natural hair, and helps to maintain healthy oil production. This will help minimize dandruff and promote healthy hair follicles, which naturally leads to thicker, stronger hair. Raw cocoa butter can also be used as a pomade or styling balm.
BODY
Body Scrub
Does your skin need a refresh? Made from the highest quality organic and fair trade Ecuadorian cacao, our invigorating Cocoa Coffee Body Scrub buffs away bumps and flakes for radiant, deeply nourished skin. Beneficial tannins, flavonoids, and antioxidants care for your skin while the delicious aroma takes you away.
Dry Patch Treatment
Thanks to its high fatty acid content, pure cocoa butter can penetrate deep into the skin and provide a protective barrier for long-lasting nourishment. If you have pesky dry patches on your body like the elbows, knees or feet, regularly applying cocoa butter should do the trick.
If you have areas prone to redness or irritation due to dermatitis, you can use pure cocoa butter for relief, or a whipped body butter for added hydration. Our rich and decadent body butter incorporates three ultra-nourishing butters, including cocoa for silky-smooth skin.
HANDS + FEET
Treatment Mask
Our hands and feet bear the most damage, and in turn need extra TLC. Cocoa butter is an excellent emollient for counteracting dry, cracked skin – and excessive hand washing! Thanks to its high fatty acid content, cocoa butter creates a protective barrier and locks moisture. This makes it a great choice to repair hard working hands.
If your hands or feet are prone to excessive dryness, you can use pure cocoa butter for relief or a hand cream for added hydration. Our natural Hand Buttercream formulas are made with ingredients from fruits, nuts, and seeds. They offer optimal moisture levels for sustaining softer hands and feet – all without any unwanted toxins.
LIPS
Conditioner / Mask
Thanks to cocoa butter's moisture-locking properties, it can be used to treat and protect lips from the elements. If you're looking for a smooth, long-wearing lipstick application, prepping with a cocoa butter lip conditioner or mask might also be a good idea.
Using pure cocoa butter as a mask or adding a Cocoa Butter Lipstick to your routine will leave your lips kissable and smooth. Our ultra-moisturizing cocoa butter lipsticks deliver velvety softness in deep, bold shades.
There's so much more to be learned about the wonder of cocoa butter, but hopefully we've started you on your journey. Your love for chocolate can now go hand in hand with your love for skin care, makeup, and more – now that's what we call a 'sweet deal'!
We carefully hand-select products based on strict purity standards, and only recommend products we feel meet this criteria. 100% PURE™ may earn a small commission for products purchased through affiliate links.
The information in this article is for educational use, and not intended to substitute professional medical advice, diagnosis, or treatment and should not be used as such.
Sign up to our email newsletter for more blog updates and exclusive discounts.
< Older Post | Newer Post >