Peptides vs. Retinoids Which is Best for Your Skin
Exploring the benefits of adding these two powerhouse ingredients to your skincare routine.
Posted on January 31, 2023
Written by: 100% PURE ®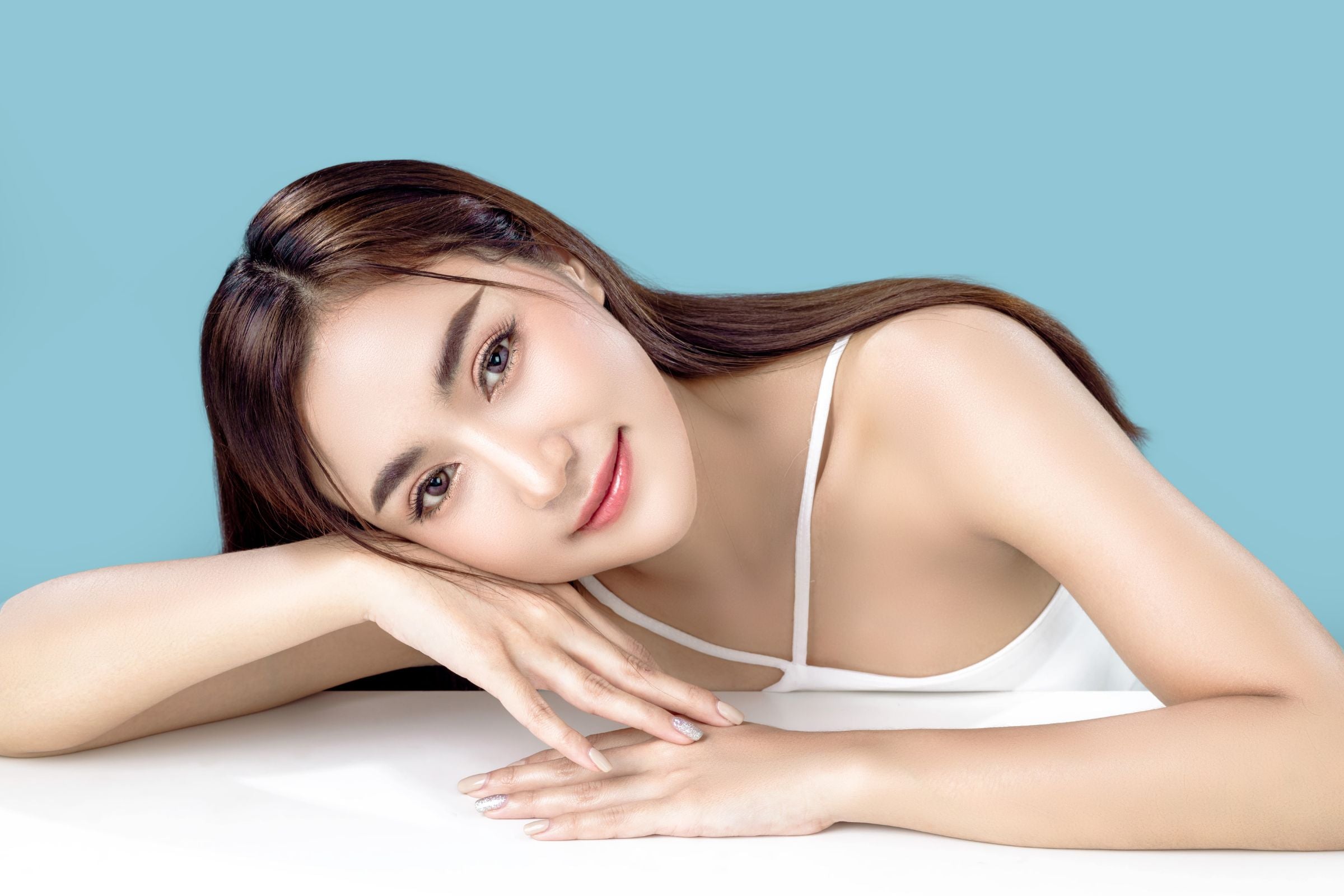 In the world of skincare, trendy ingredients are coming and going every year, whether it's CBD, hyaluronic acid, or even snail mucin. However, some ingredients are worth keeping note of, like retinol and peptides.
Retinol and peptides share a lot in common: they're both prized ingredients that you can find in a myriad of different products, and they both benefit the skin barrier. However, retinol and peptides share some fundamental differences, which we'll discuss below. Let's talk about these two skin savers.
Pros & Cons of Peptides
First, let's kick things off with a little lingo, starting with peptides. Peptides are short chains of amino acids that help build up proteins like collagen and elastin, which are essential for keeping skin firm and elastic. Peptides are made from the breakdown of protein molecules that are too big to be properly absorbed. Once broken down, they can be properly absorbed into the skin and provide benefits.
Pros of Peptides
Fading Fine Lines
Peptides promote hydration in the skin, which can create a plumping effect. On top of that, peptides have been shown to reduce the appearance of fine lines and wrinkles by stimulating collagen production.
Firming the Skin
Because of their aptitude for stimulating collagen production, peptides work to make the skin tighter and firmer.
Soothing Inflammation
Inflammation is a common sign of several chronic skin conditions like acne, rosacea, psoriasis, eczema, and more. Inflammation can be quite uncomfortable, but peptides have been indicated to reduce inflammatory responses in the skin.
Sunless Tanning
As it turns out, peptides can even help you get your tan on, without the sunburn. Certain peptides can stimulate melanin production, which helps the skin darken without any kind of sun exposure.
Reducing the Appearance of Pores
When elasticity in the skin is reduced, pores tend to appear larger. Luckily, peptides improve elasticity, which can help reduce and modify the size of pores for a healthier glow.
Cons of Peptides
Research Is Still Limited
As one of those trendy new ingredients, peptides are heavily touted for their benefits, sometimes even with comparisons to botox! However, it's important to note that the research on peptides is still in its infancy. That being said, take all of the purported benefits with a grain of salt.
Not All Peptides Are Made Equal
For the purpose of marketing, peptides are often generalized as one singular term. However, not all peptides are the same, and there are hundreds of different types. Typically, you're going to find signal peptides, also known as "palmitoyl pentapeptides" in skincare.
Peptides May Cause Sensitivity
While peptides are generally regarded as safe, it's worth noting that in some rare cases, the use of peptides can lead to reactions such as itching, rashes, or skin sensitivity.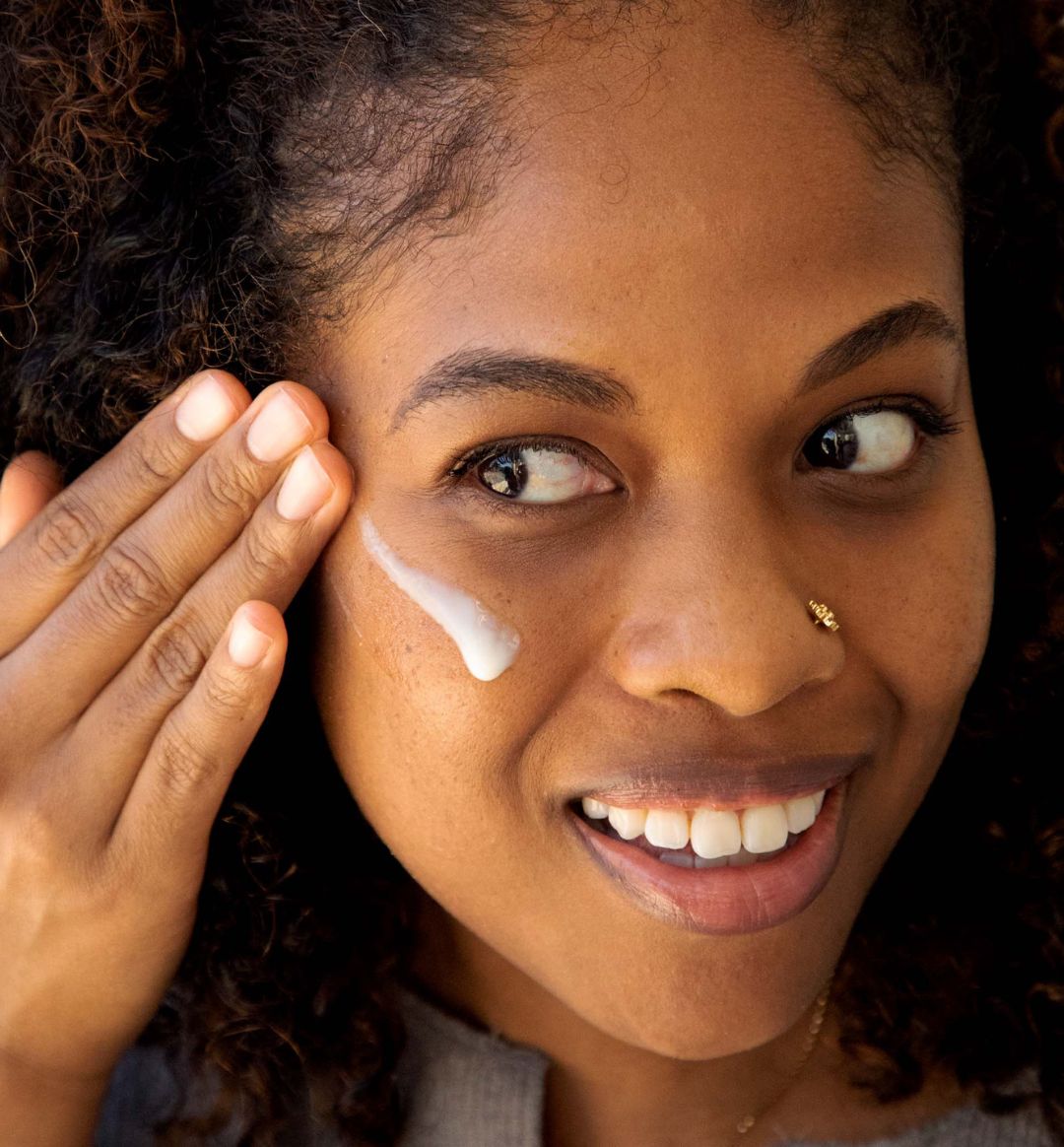 Pros & Cons of Retinoids
Retinol, on the other hand, is a vitamin A derivative. It's worth noting that retinol and retinoids are both members of the vitamin A family, but they have different levels of intensity. Retinoids help the skin by boosting cell renewal, which helps reveal new beautiful skin. Retinol is a highly versatile skincare ingredient, often used for both clearing acne and fighting signs of aging–on top of that, it's one of the most thoroughly researched ingredients on the market.
Here are some of the most notable benefits of retinol.
Newsletter
Subscribe
for more blog updates and exclusive discounts
Pros of Retinol
Fighting Acne
Acne is an extremely common skin condition, and we all experience it at some point. It tends to occur when the pores become clogged with sebum and dead skin, resulting in the development of blackheads, pustules, and whiteheads. Retinol helps prevent the clogging of pores, although you might experience a brief purging period in the beginning. But over time, the process will reveal beautiful, glowing skin.
Fading Acne Scars
Acne scars are typically the result of inflammation and injury, often appearing pink, gray, or dark brown on the skin. While acne scars can often last several weeks, retinol can speed up the skin renewal cycle for clearer skin.
Erasing Dark Spots
Dark spots, also known as hyperpigmentation, can develop on your skin from exposure to the sun. While it can take some time, retinol can help diminish the appearance of hyperpigmentation with consistent use.
Retinol for Wrinkles
Wrinkles are a natural part of the aging process, and this is because of a wide range of different factors: facial movement, sun exposure, and skin cells divide more slowly over time. Retinol can slow the breakdown of collagen over time, which helps your skin age at a slower rate.
Cons of Retinol
Peeling
While retinol works its magic, it's also known to cause peeling, redness, and irritation, especially when using it for the first time. This is why if you're new to retinol, it's important to use it just a few times per week when starting out.
Sun Sensitivity
Retinol is known to enhance sensitivity to the sun, which is why SPF is always the golden rule when we discuss it. Whenever you use retinol, make sure to always apply it at night and use sunscreen in the morning.
Not Suitable for Everyone
As great as retinol can be for the skin, no ingredient works for everyone. While some individuals may have a sensitivity to retinol, it's also not recommended for those who are pregnant or breastfeeding.
Uses of Peptides & Retinoids: Which Is Better?
So which skincare ingredient is better: peptides or retinol?
This ultimately depends on what you want out of your skincare routine, and what your main concerns are. While peptides and retinol are both helpful for wrinkles, hyperpigmentation, and texture let's dive into some of the nuances of their uses, starting with peptides:
Uses of Peptides
Peptides have become especially popular in the conversation surrounding wrinkle care since their collagen-stimulating properties can help slow the aging process. Peptides may also be particularly useful for those with dehydrated skin, as they can help replenish and plump the pores.
Uses of Retinoids
Retinol, meanwhile, can benefit those who wish to take preventative care against signs of aging, as well as those looking to reverse sun damage or clear acne. That being said, it's worth noting that retinol can be potentially irritating for some individuals when first using it, and it's generally not recommended for those who are pregnant or breastfeeding.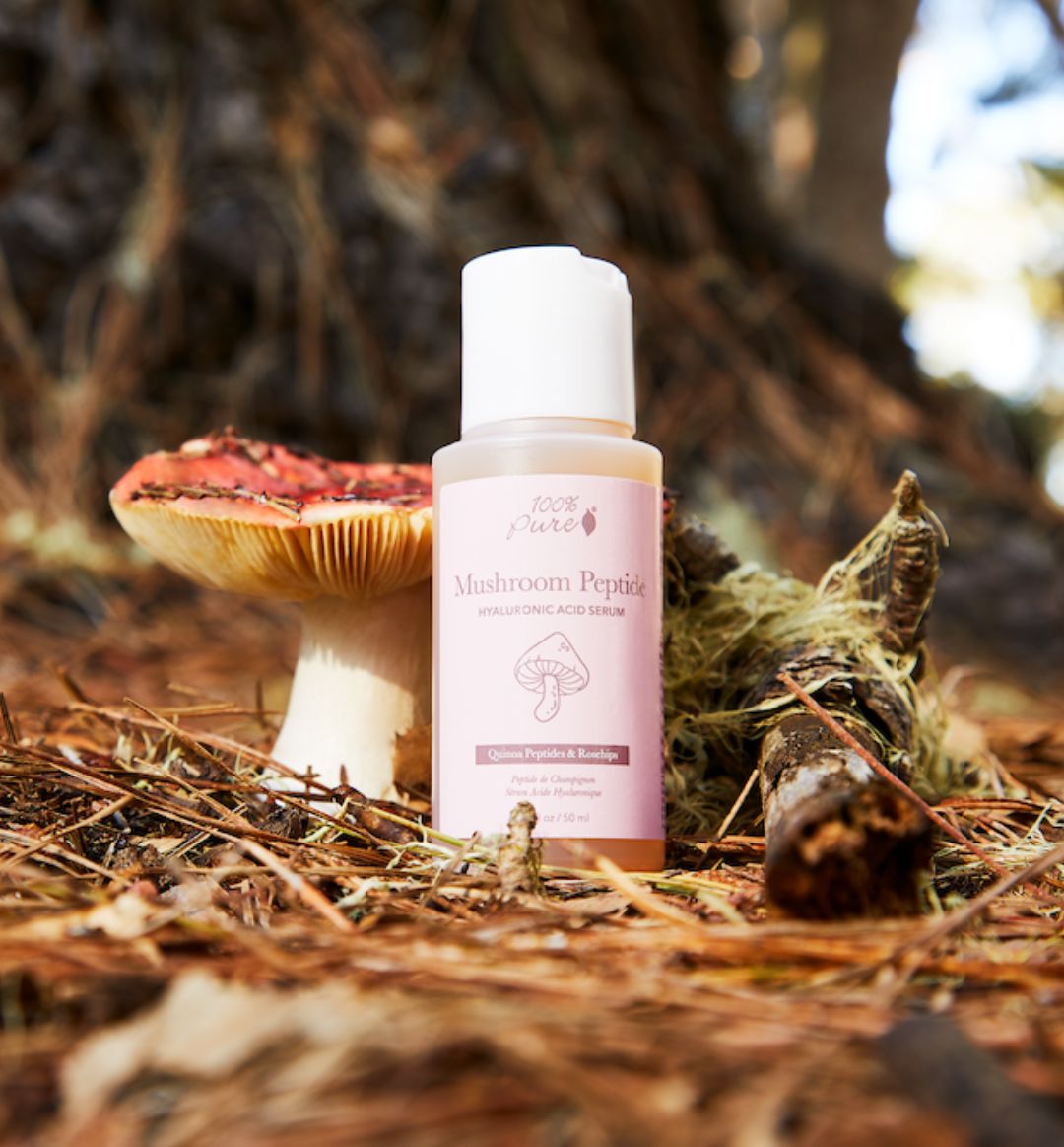 Using Peptides & Retinoids in Your Skincare Routine
Due to their key differences and benefits, it's no shocker that retinol and peptides are both great candidates for your skincare routine; in fact, they may even work best when used in tandem. As dermatologists have pointed out, peptides and retinol can work together to improve your complexion. That being said, retinol is always best for nighttime use, and peptides may be most beneficial in the daytime–particularly in tandem with a vitamin C serum and SPF.
Since both ingredients have the potential to cause irritation, it's generally recommended that you first introduce any ingredient slowly and gradually, starting with a patch test. After performing a patch test, you should be fine to use the product a few times a week, eventually ramping up to daily usage.
Retinol products that work well in the nightime, rather than the sun, include our Retinol PM Eye Cream. This cream is packed with rosehip, chamomile and glycerin. The florals are super soothing and calming on the skin, especially for those of us that suffer from dry eye areas. The glycerin helps to draw moisture into the eye area and hold it there for longer-lasting hydration. We recommend using a dime sized amount and patting into the eye area just before bed to wake up with pretty peepers the next morning. Throw in our Multi-Vitamin + Antioxidants Potent PM Serum for even more retinol power. The potency in this serum helps to brighten, boost collagen and reverse signs of aging including age spots and wrinkles.
While most peptides in skincare are not vegan, we've made all of our peptide products completely plant-based, made from quinoa! And one of our newest skincare products featuring vegan peptides is our Mushroom Peptide Serum.
With mushroom powder, quinoa peptides, and sodium hyaluronate, this serum is our most nourishing one yet. Medicinal mushrooms are rich in polysaccharides that deeply plump and hydrate the skin, while peptides reinforce the skin barrier and sodium hyaluronate provides a burst of hydration.
But when you're looking for some serious quenching for your skin, look no further than our Seaberry Moisturizer.
This moisturizer creates profound hydration in the skin, thanks to phytonutrient-rich seaberry fruit, quinoa peptides, and powerful botanicals like orchid, alpine rose, and raspberry ketones. Seaberry provides repairing properties, while bakuchiol and plant stem cells promote smoothing and radiance.
Peptides also lend their hydrating properties to our Puristry Flower Toner, which uses floral hydrosols like rose water to quench drained skin cells while de-puffing and reducing redness.
We carefully hand-select products based on strict purity standards, and only recommend products we feel meet this criteria. 100% PURE™ may earn a small commission for products purchased through affiliate links.
The information in this article is for educational use, and not intended to substitute professional medical advice, diagnosis, or treatment and should not be used as such.
Sign up to our email newsletter for more blog updates and exclusive discounts.
< Older Post | Newer Post >