The Benefits of Clean Beauty for Your Hair and Scalp
The Advantages of Using Natural and Non-Toxic Hair Care Products.
Posted on February 1, 2023
Written by: 100% PURE ®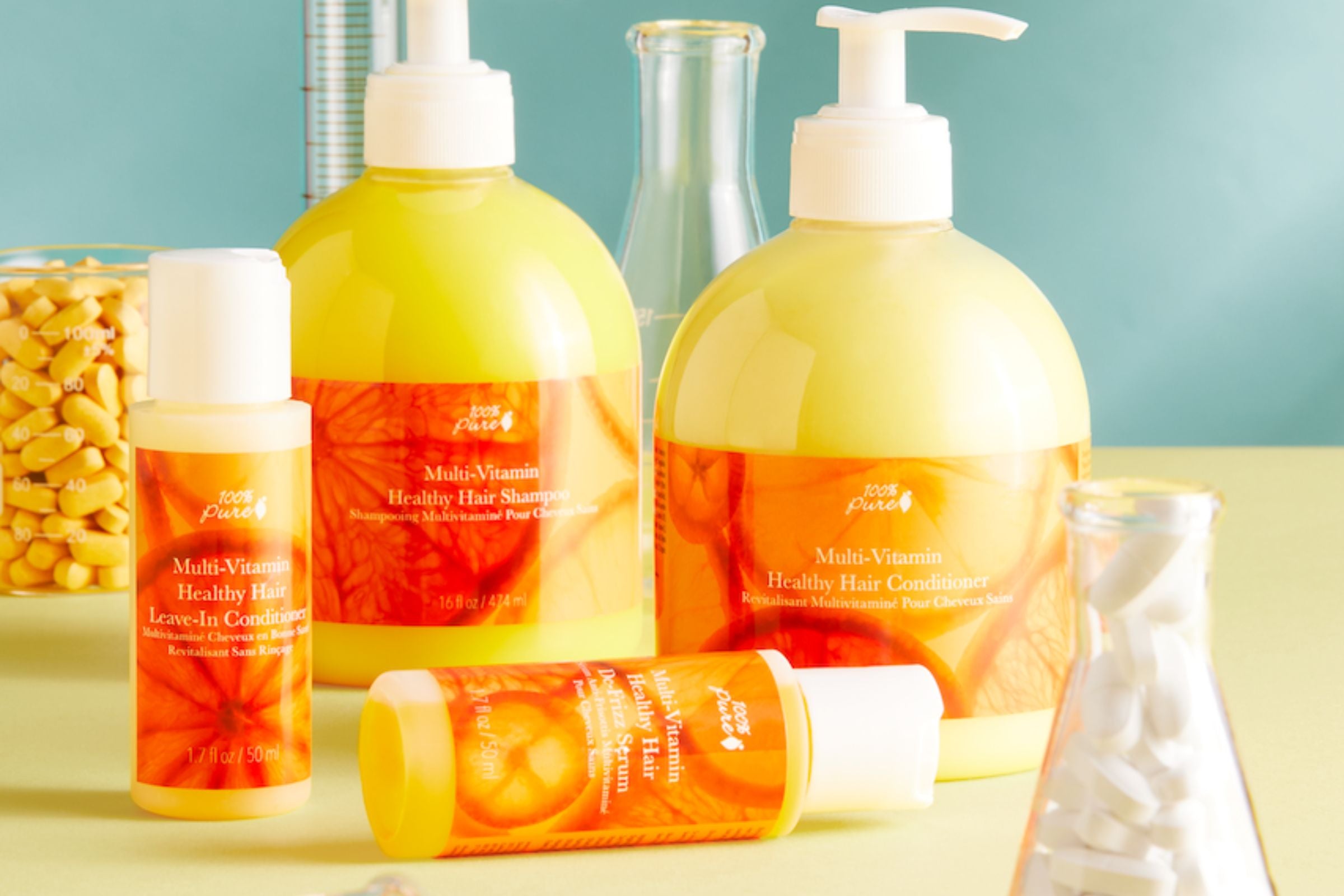 What Is Clean Beauty?
Clean beauty refers to cosmetic products made without synthetic ingredients and harmful chemicals that can irritate the skin. The popularity of this movement is growing as it's the best way to protect the environment in the long term and to maintain a person's health. When a brand claims to be "clean", it incorporates the following terms:
Organic

A brand can't boast about being clean without being organic. The term "organic" implies that no toxic chemicals have been used in the production of the material. These products have special seals on them which a buyer should check before purchasing.
Cruelty-Free

There was a time when many beauty brands would keep testing their products on poor animals. However, times have changed now and consumers are consciously picking cruelty-free brands. The cruelty-free movement has also ended the inhumane way of sourcing ingredients at the expense of an animal's life.
Green

You also must have seen the term green and clean beauty. If you think it means that the product color is green then you are wrong. It refers to the manufacturing of the product from ingredient sourcing to final packaging having no harmful impact on the environment.
Natural

Clean beauty relies on natural ingredients. These brands aim to find natural solutions to replace toxic chemicals.
Common Harmful Ingredients in Hair and Scalp Products
Most haircare brands are notorious for using too many strong chemicals. There is a reason why the consistent use of traditional hair and scalp products does more harm than good. You may be thinking that chemical treatments like bleaching, straightening, perming, etc are the only ones that can damage your scalp health. Even the products of your daily use like shampoo, conditioner, and serums are also not as harmless as they seem. One look at their ingredients list and you are most likely to find the below-mentioned chemicals there:
Sulfate

If you start getting an allergic reaction from a hair or scalp product there's a high chance sulfate is the culprit behind it. It creates foam in products but is absent in natural shampoos and conditioners.
Parabens

This chemical detergent that is extremely common in haircare products is xenoestrogens aka parabens. The main purpose behind this is to increase the shelf life of the product.
Fragrance

The word fragrance is just a decoy that many brands use to avoid writing the actual chemicals they use to add the scent. This is why people that have damaged or sensitive skin should definitely steer clear of heavily-scented products.
Synthetic Dye

Just like fragrance, the colors added to hair dyes are also curated from chemicals. Petroleum and Coal-tar are often the origins of these colors. This is why they are damaging to hair and overall skin health.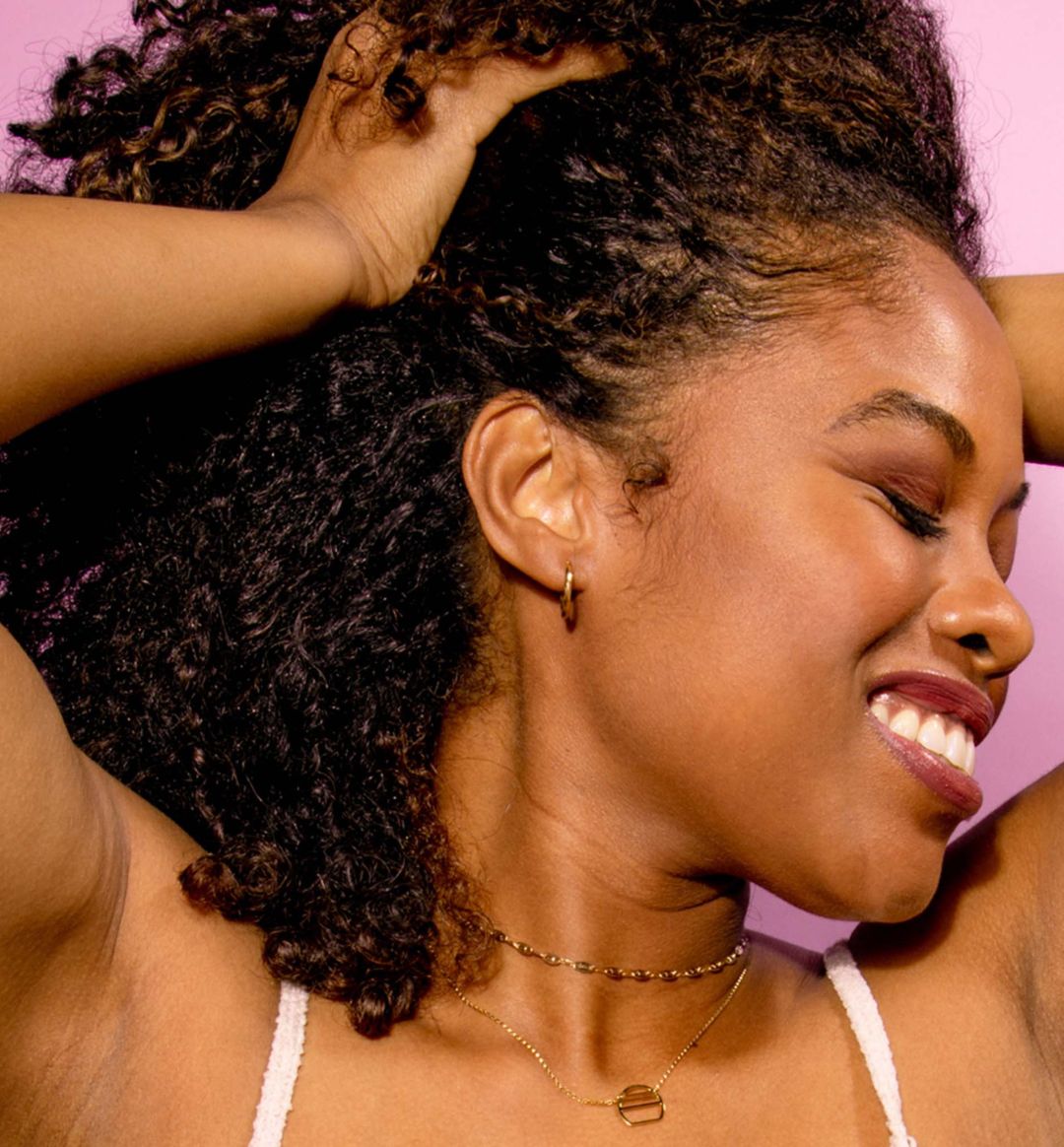 Benefits of Clean Beauty on Hair and Scalp
Natural and organic haircare products are made from ingredients that are gentle on your scalp. It is believed that the skin absorbs about 60% of the product applied, so it's important to choose products without harmful chemicals. Clean beauty has many benefits, including:
Newsletter
Subscribe
for more blog updates and exclusive discounts
Good for the Environment

It should come as no surprise that clean products are sourced directly from nature without harming any living being. Also, its packaging is recyclable or biodegradable which doesn't contribute to land pollution.
More Defined Natural Texture

Using clean products can help restore your hair's natural texture. If you have curls, they will become more defined.
Healthy Scalp

The reason why so many people face dry and itchy scalps is the irritants present in products like shampoo and conditioner. The high percentage of drying alcohol in these hair care products can strip the scalp of its natural oil. Clean hair care products don't contain any of these irritants and it keeps your scalp healthy by nourishing it.
Clean Beauty Products Versus Traditional Products
Traditional hair care products often prioritize one hair type over others, resulting in damaged and unmanageable hair. Clean beauty products, on the other hand, do not contain harmful irritants, promoting healthy and defined hair. However, clean beauty products cater to every hair type and texture. With a focus on natural and organic ingredients, they are gentle on your scalp and hair. This leads to less breakage, less hair fall, and a more defined hair texture.
Another advantage of clean beauty products is that they don't cause any long-term damage. The chemicals in traditional products can alter your hair's natural pH balance, which can cause long-term damage to your hair and scalp. Clean beauty products, on the other hand, maintain the pH balance of your hair and scalp, keeping it healthy and hydrated.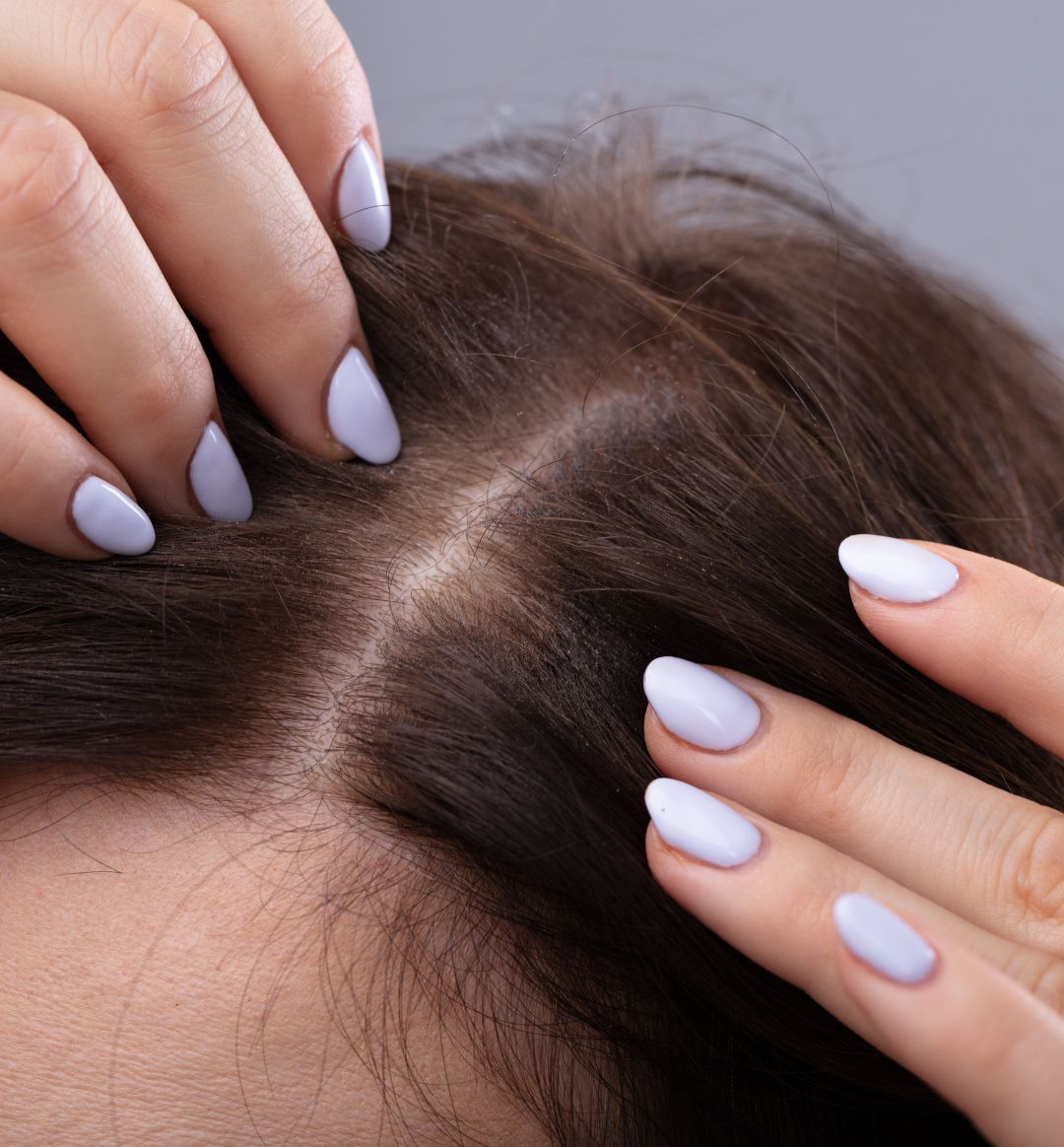 100% Pure Clean Beauty Commitment
100% Pure has been providing the best clean beauty formulas for nearly two decades. Our products are exactly what your scalp and hair need to restore their natural glow and strength. To get the hair of your dreams, follow this routine by using 100% Pure products.
If you want to get those luscious locks but can't seem to grow the hair then Rosemary Grow Serum from 100% Pure is all you need. This serum contains natural rosemary extract and is clinically proven to be highly effective.
Switch Now For Great Hair and A Healthy Scalp
In conclusion, clean beauty is the way forward for your hair and scalp. The benefits of using natural and organic ingredients cannot be overstated. From promoting healthy scalp skin to preserving the environment, clean beauty has it all. So, make the switch today and see the difference for yourself. Say goodbye to harmful chemicals and hello to beautiful, healthy hair and scalp.
We carefully hand-select products based on strict purity standards, and only recommend products we feel meet this criteria. 100% PURE™ may earn a small commission for products purchased through affiliate links.
The information in this article is for educational use, and not intended to substitute professional medical advice, diagnosis, or treatment and should not be used as such.
Sign up to our email newsletter for more blog updates and exclusive discounts.
< Older Post | Newer Post >