Natural, Cruelty-Free, and Clean Beauty Brands to Try in 2022
The top clean beauty brands you need to know about!
Posted on February 11, 2022
Written by: 100% PURE®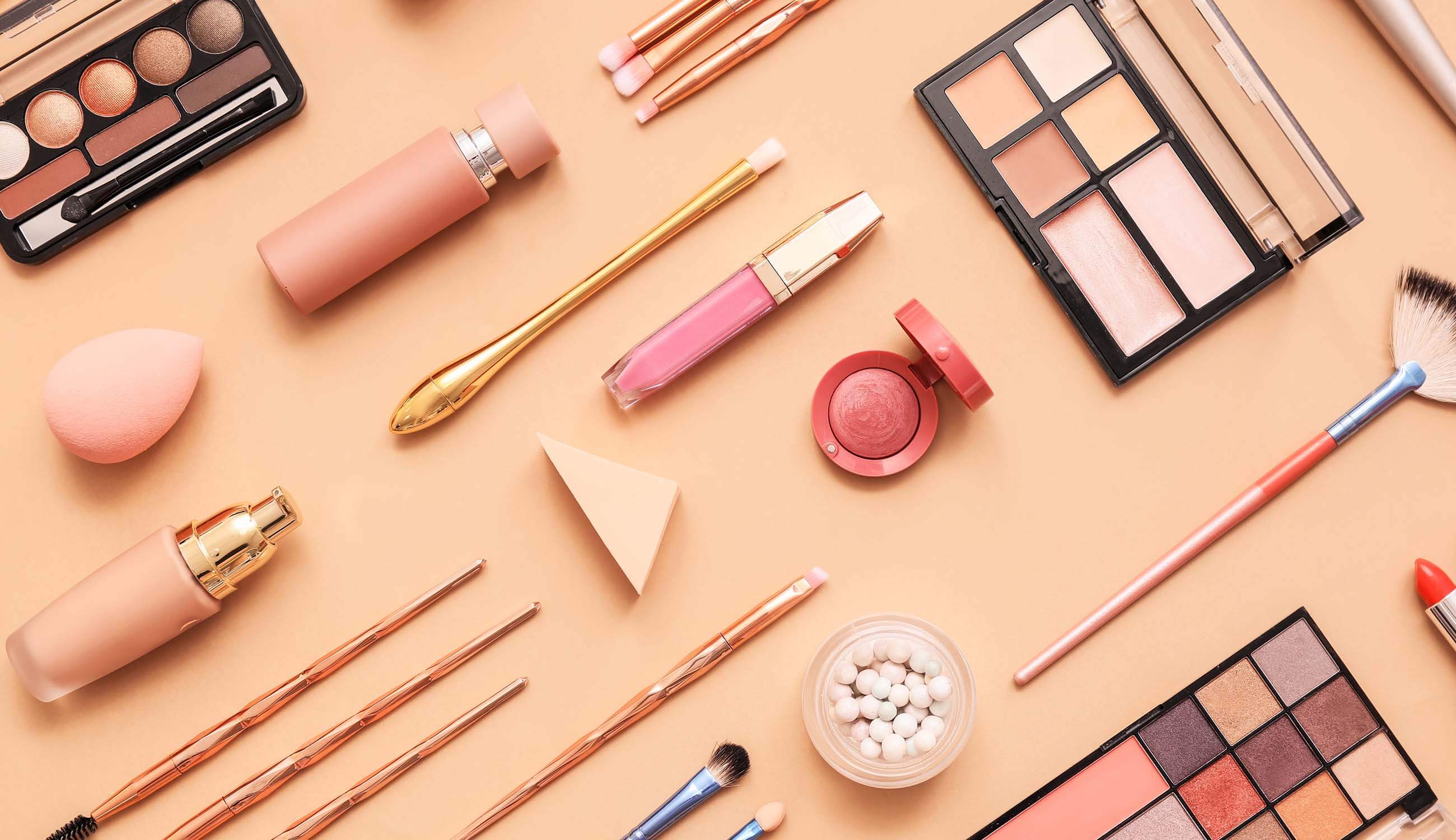 Attention, skin care lovers: Your options for natural, clean, and cruelty-free beauty brands have grown to an all-time high. While our interest in beauty for health's sake – and non-toxic skin care – has piqued, so has the cathartic power of self-care. Luckily for us, there are plenty of clean beauty brands waiting to fill those needs.
As we're officially into a new year, we've collected some beauty know-how (and know-who) to use in 2022. We've rounded up the top brands in the clean beauty space, their key features, and the all-star products that you should keep on your list this year.
Now, although we're writing this article, we can't help but toot our own horn. For us, natural has always been synonymous with "clean" – and cutting corners was never an option. Clean or natural, we're always using the best ingredients we can find, sourced in the most ethical ways. We love clean beauty and innovating more vegan, clean, and cruelty-free options for the entire cosmetics and skin care-loving communities. That's why we consider 100% PURE the #1 choice! We are pioneers in clean beauty we have helped pave the way for more brands to follow. 
What Do 'Clean', 'Natural', and 'Cruelty-Free' Mean In the Beauty Industry?
The market for healthy beauty and wellness brands is more mainstream than ever. It's exciting to see a surge of non-toxic and ethically- and environmentally-sourced makeup. But for some, these makeup labels can be… confusing.
One might wonder: is clean makeup the same as "natural" makeup? Is clean makeup the new "natural makeup?" What does "cruelty-free" actually mean? Let's clear up any confusion.
"Clean" makeup is created with consideration for our bodies and the environment. This means that the brand has transparent, cruelty-free practices. It also means that they make strides to avoid any potentially harmful ingredients, like phthalates, sulfates, parabens, pesticides, and more.
"Natural" makeup is made with fewer chemical ingredients, or with a focus on specific plant-derived ingredients sourced from nature. Though it's generally "free" of toxic ingredients, the term "natural" can be used quite loosely on product labels.
Diversity in the Clean Beauty Industry
There's so much to love in the vibrant and constantly evolving clean beauty industry. We love the creativity of being able to contribute to unique looks. We also love the positive impact that clean beauty brands have had on everyone as a whole.
One of the most rewarding aspects of being in this space is to cater to skin and hair types that have been historically underrepresented. Inclusivity, diversity, and celebrating confidence – those are the reasons makeup brands in the clean beauty space keep creating clean, quality products to meet the needs of everyone.
What Is a Holistic Approach to Beauty?
Beauty, makeup, and basically anything we buy usually follow a trend. When social platforms and beauty influencers decide what's cool, the market becomes saturated with that trend. But what about the other aspects of ourselves?
Beauty is not just about makeup – it's the whole enchilada! Hinged on the concept of health and wellness, holistic beauty is not defined by certain standards but rather by the overall health of the body (skin included, of course!), hair, mind, and soul.
Holistic beauty focuses on every element of ourselves that makes us beautiful and unique. This will ultimately result in healthier, radiant skin – and a healthier you!
Brands in the Clean Beauty Space To Try in 2022
Grab your debit cards, beauty lovers! Here's a list of a few of our favorite clean beauty brands we respect for their formulations, ethos, and clean benefits for you and your skin. Time to indulge in a virtual shopping spree!
Ami Colé
A female-owned brand that is keeping it real and keeping melanin-rich skin happy and healthy with diverse, clean products. Their approach to beauty is beyond the superficial, but rather to embrace how 'we create and connect'.
Try: award-winning Skin-Enhancing Tint, featuring baobab and pumpkin seed extracts for lasting softness and hydration. Aside from receiving high praise from the likes of InStyle and Byrdie, this lightweight tint feels like you're wearing nothing.
Saie
With an all-star team of chemists, this female-owned clean beauty brand gets a 1,000% "yes" from us. Passionate about creating non-toxic makeup that should work well and look good, this lovely brand creates the best of both worlds.
Try: best seller cruelty- and gluten-free and vegan Glowy Super Gel. Aside from receiving high praise from the likes of Editorialist, this lightweight luminizer can be worn alone or over any look for a glowy finish.
Victoria Beckham Beauty
There's a great reason this beauty icon has glass-like skin! Featuring the V-Standard, her line of clean products uses only ethically and environmentally responsible ingredients. Even those with allergies and sensitive skin types will benefit!
Try: award-winning Cell Rejuvenating Power Serum, a does-it-all serum for repairing, lifting, and brightening skin. It features key actives like niacinamide and Professor Augustinus Bader's TFC8 technology.
Newsletter
Subscribe
for more blog updates and exclusive discounts
Adwoa Beauty
Say hello to textured hair care! This holistic beauty brand is built on passion and the empowering way that beautiful hair can make us feel. Catered towards female and male audiences, you'll find thoughtfully crafted grooming products for curls and coils of all types.
Try: Baomint Deluxe Trial Kit to gently cleanse, nourish, and repair every type of curl and coil. The travel-friendly baomint collection prioritizes a healthy scalp for steady hair growth from root to tip.
Pattern Beauty
The way this cruelty-free brand weaves free-flowing curls and natural hair beauty into hair care is masterful. Founder Tracee Ellis Ross delivers a range of natural hair products to create effortlessly natural looks – not relax or tame them.
Try: products can be bought individually or in bundles, like the Deluxe Shower Bundle. Bundles come fully equipped for anything you may need to tackle wash day, including a microfiber towel, shampoo, conditioner, leave-in, hair serum, and more!
Crown Affair
With high-quality hair care designed to be clean and rooted in ritual, Founder Dianna Cohen infuses each product with clean ingredients while crafting beautiful tools that transform your everyday routine into a true ritual.
Try: The Dry Shampoo, featuring a combo of natural tapioca starch and Japanese persimmon as a natural deodorizer that leaves hair smelling divine. The likes of Allure, Health, and Elle seem to agree too.
Osmia
With roots in soap-making, this brand of wellness for your skin and the earth is exactly what Dr. Sarah Villafranco envisioned. Using an only-the-essentials approach to optimal skin health, Osmia products are made for the healthiest skin ever.
Try: best-selling Black Clay Facial Soap. Made with Dead Sea mud and a variety of natural oils, this face cleanser balances and tones the skin without the use of any chemicals.
Suntegrity Skincare
Founder Tricia Trimble takes her sunscreen and sun protection mission a step further by creating holistic formulas that are environmentally friendly and help people avoid skin cancer.
Try: Impeccable Skin Broad Spectrum SPF 30 – a lightweight formula that hydrates the skin with vitamins and peptides while softening the appearance of fine lines and blemishes. No heavy residue left behind!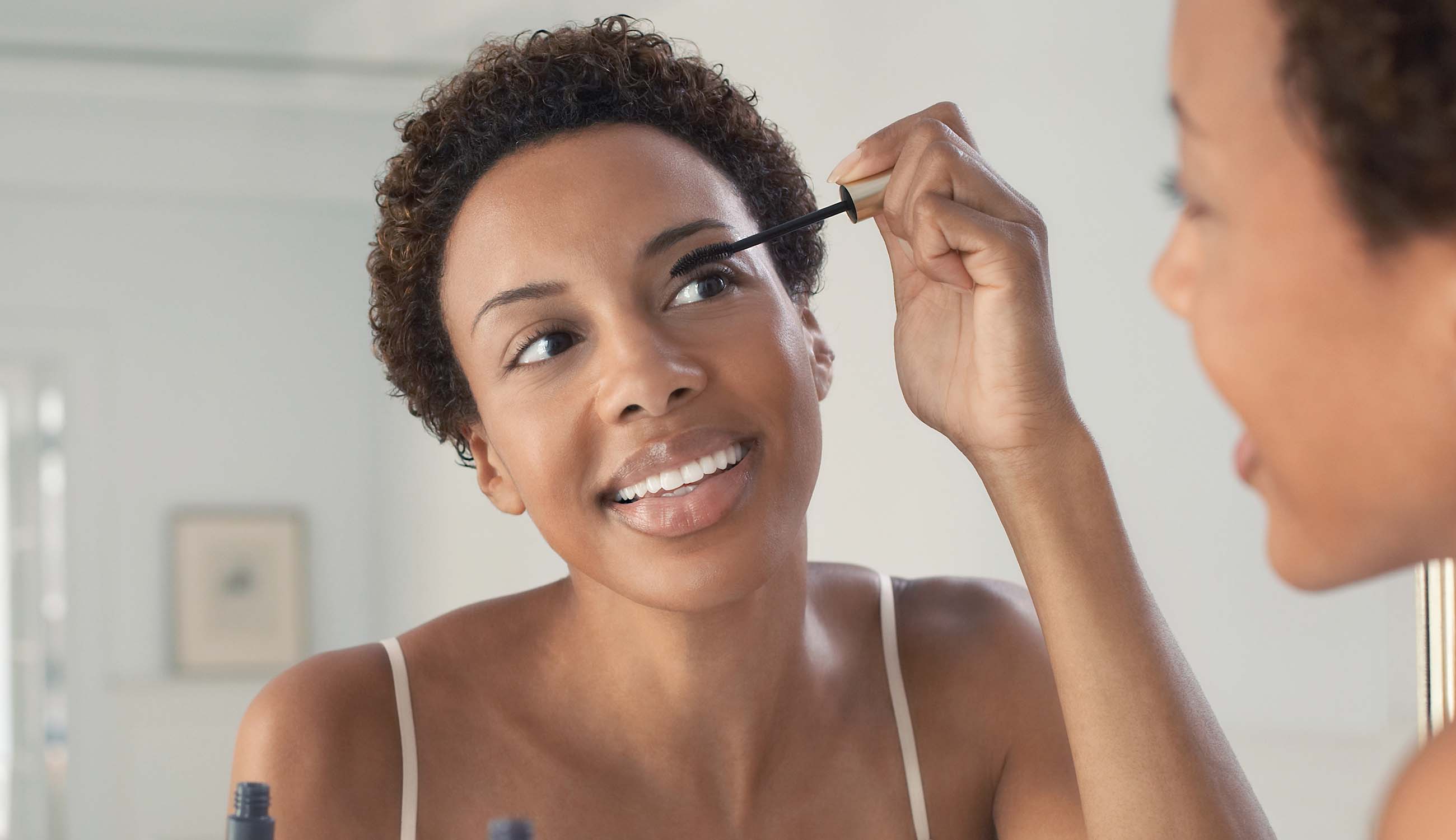 Rahua
A line of plant-based hair and skin care products that feature Rahua oil and other regenerative ingredients sustainably sourced through traditional methods by indigenous communities in the Amazon rainforest.
Try: the Classic Shampoo. Formulated with rare, sustainably sourced Rahua oil, this rich shampoo leaves hair soft, silky, and luminous, and your scalp soothed.
RANAVAT
An Ayurvedic-inspired line that was launched by Michelle Ranavat where fresh ingredients mean better results and a more elevated experience. The botanical line is inspired by the rituals of Indian royalty.
Try: Radiant Rani – a lightweight serum created from a blend of Ayurvedic herbs. It's infused with saffron, known for its ability to promote a more even, healthy complexion.
Sahājan
Rooted in the rich heritage of the Ayurvedic traditions, this clean skin care brand founded by Lisa Mattam uses clean ingredients to create luxury skin and haircare products that balance healthy, mindful living.
Try: bestseller Nourish Crème Riche. It features a Triphala (containing the most antioxidant-rich fruit in the world), that deeply soothes, moisturizes, and breathes new life into your skin.
Henné Organics
Paying homage to Sweden, which is the founder Laura Xiao's second home, the luxury lip gems from this company combine Scandinavian design with the purest natural and organic ingredients.
Try: bestselling Luxury Lip Tints; both hydrating and nourishing to lips while adding a sheer wash of color. Available in eight cruelty-free, lovely shades and Leaping Bunny Certified.
Eu'Genia Shea
Founded by Naa-Sakle Akuete, this mother-daughter-run company's mission is to support as many women as holistically possible, while providing high-quality, all-natural, and ethically sourced shea products.
Try: new Dermatological Strength Shea Butter, a clean, multi-tasking, and powerful anti-aging salve. It features 100% pure shea for everyday use on face, body, hands, and feet.
And last, but not least,
100% PURE
Founded by Susie Wang and Richard Kostick, our company is committed to producing the purest, healthiest products and educating everyone on why being 100% PURE is so important.
Try: Cult favorite, our bestselling Coffee Bean Caffeine Eye Cream, also available as a Face Cream! De-puffs, boosts circulation, and brightens dark circles with Caffeine from coffee and green tea de-puffs and brightens eyes while anti-aging vitamins promote a youthful eye area.
If you're like us, we don't like to compromise when it comes to products we use every day. We love clean beauty and innovating more vegan, natural, and cruelty-free options using methods and practices that respect you, the earth, and the entire cosmetics-loving community. These clean beauty brands check each of these boxes – and more!
We carefully hand-select products based on strict purity standards, and only recommend products we feel meet this criteria. 100% PURE™ may earn a small commission for products purchased through affiliate links.
The information in this article is for educational use, and not intended to substitute professional medical advice, diagnosis, or treatment and should not be used as such.
Sign up to our email newsletter for more blog updates and exclusive discounts.
< Older Post | Newer Post >