Nano Vs. Non-Nano Sunscreen
Zinc oxide sunscreens and the effects of nanoparticles
Posted on October 1, 2021
Written by: 100% PURE ®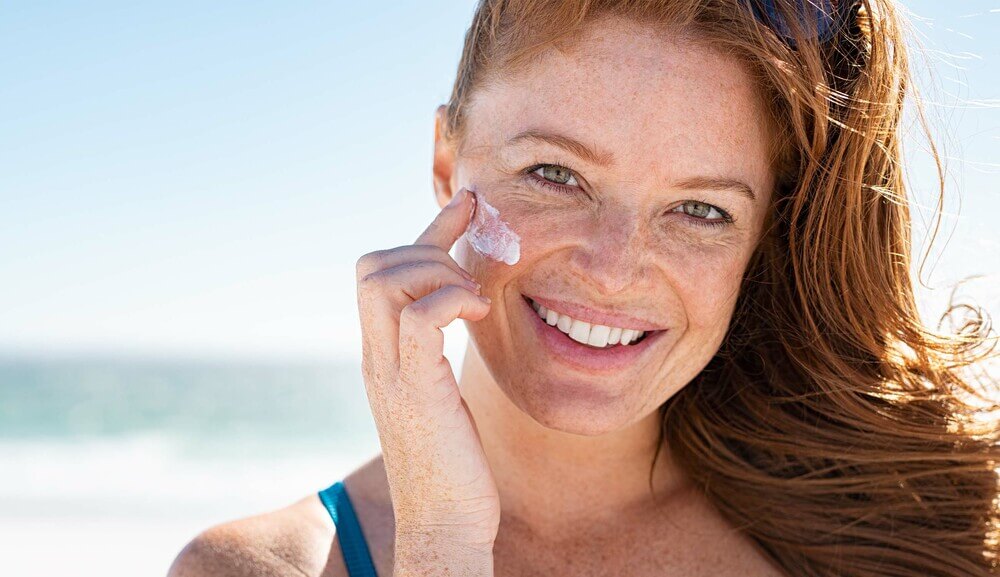 Fall is the season for pumpkin spice and everything nice – which is why our most important skin care product gets to stick around. We know it seems like an odd time of the year to focus on sun protection, but we've said it before and we'll say it again: skin needs protection year-round! That means exploring zinc sunscreen and different types of SPF to find the best skin care picks.
Cooler months often bring with them different skin care needs. As we swap out certain finishes and ingredients, we're ready to prioritize our healthiest-looking skin. This means layers of hydration and soft satin finishes rather than dewy and glossy products. With that as our goal, none of that chalky, greasy SPF will do.
New Season, New Sunscreen?
Let's backtrack – why are we talking about zinc oxide sunscreen for fall? Most of us in The States are coming out of summer and going into autumn. Many of us spent the better part of the last few months soaking up the sun. The type of sun protection we used for extended time outdoors, water activities, sweating, and traveling throughout different climates is radically different from our current SPF needs.
We're learning to embrace our skin's evolving needs. For us that means tailoring our routines not only to lifestyle changes, but also to weather changes. In the cooler months, we're opting for lightweight, sheer formulas that land us firmly in nanoparticle territory.
What Are Nanoparticles?
Never heard of a "nanoparticle before"? While the phrase may be unfamiliar, the concept is quite simple. Let's start from the beginning!
In sun protection, there are ingredients doing the heavy lifting. Those are often referred to as "actives". With mineral sunscreen, we often see the active ingredient as titanium oxide or zinc oxide. These mineral components are already pretty common in sun skin care. However, the phrase "nanoparticle" may be new to you.
"Nano" refers to the particles' size, meaning small or tiny. The larger the size, the more detectable it is to the naked eye.
For example, this is why our strongest and heaviest summer sunscreens often leave a blue, purple, or white cast on the skin after application. The larger particles in heavier formulations are built to withstand the longer and more grueling summer sun.
The larger particles in our summer zinc sunscreens primarily work by reflecting UV light away from the skin. The larger particles come in handy for this. They cover a greater surface and are made to withstand summer activities.
Nanoparticles absorb and scatter the light from the sun. That's why the particles aren't as noticeable on the skin. But even though nanoparticles are harder to detect, they're still working hard to defend against UV damage.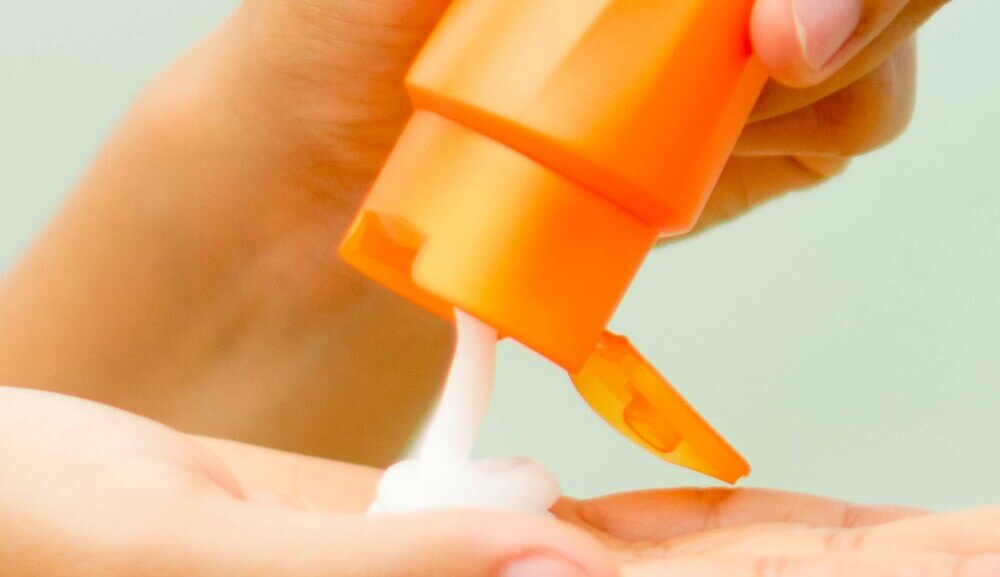 Nanoparticles and Safety
Throwing around science-y terms like nano and oxide made us wonder about the safety of using something like zinc sunscreen on our skin.
We were pleasantly relieved to discover that nanoparticles are perfectly safe. We discovered that, despite their comparatively tiny size, nanoparticles have a difficult time being absorbed into the skin. The risk would be in the absorption. If a few errant nanoparticles slip their way in, our immune system is well prepared to neutralize them.
Since nanoparticles are basically unable to be absorbed or penetrate into our skin, the particles simply get applied, do their job, and wash off with wear. Science and study into zinc oxide sunscreen – especially the short and long-term data – is still confident. However, the evidence is strong that zinc oxide sunscreen is a safe and healthy choice for our skin.
One thing to keep in mind here is general eco-health and sustainability. Zinc oxide sunscreens that utilize nanoparticles seem quite safe for humans. However, there are some studies that indicate these ingredients pose a risk to delicate aquatic ecosystems.
That's why we prefer the stability of a nanoparticle zinc oxide sunscreen formula for the fall. That's when our exposure to lakes and oceans allows for this type of sunscreen to be used in a safe capacity.
Do Sheer Non-Nano Formulas Exist?
While a lightweight, non-absorbing, active sunscreen option sounds like a dream to us, there are going to be times when a non-nano sunscreen is preferable. Ideally, it would rival the best qualities of our nanoparticle zinc oxide sunscreen formulas. It would also be ocean-safe for the outdoor activities we can still take advantage of as we're transitioning into fall.
There are a few non-nano sun protection options that still do a great job with SPF and don't have a tinted, chalky-looking formula. We still want to prioritize healthy skin-supportive ingredients no matter what. So, a thorough review of the ingredients list will always be necessary.
Even so, non-nano SPF is often labeled as a reef-safe sunscreen option. This is the option that's the best of both worlds. It delivers excellent UV protection without those embarrassing white cast finishes. Plus, it has a low environmental impact.
Whether we're using a zinc sunscreen or not, what's most important is to find an SPF that we're compatible with and to consistently use it.
We carefully hand-select products based on strict purity standards, and only recommend products we feel meet this criteria. 100% PURE™ may earn a small commission for products purchased through affiliate links.
The information in this article is for educational use, and not intended to substitute professional medical advice, diagnosis, or treatment and should not be used as such.
Sign up to our email newsletter for more blog updates and exclusive discounts.
< Older Post | Newer Post >